Recipes using Spiceology Rubs, Blends, and Spices
Spice things up with these recipes featuring the carefully crafted spice blends from Spiceology. From my own Hookup Collection, a trio of Ooomami, my rich savory-boosting blend, Chick Fest, the all-purpose whole 30 friendly poultry blend, to Over Easy, literally, the everything blend, to a ton of bold flavor collabs from award-winning pitmaster Christie Vanover of GirlsCanGrill, to ACookNamedMatt's flaky salts, Squatch's PNW inspired gold, OverthefireCooking's own Derek Wolf live-fire flair, to GrillDads and Adam from ThisJewcanQue, and more!
In other words, these are the power recipes you don't want to miss!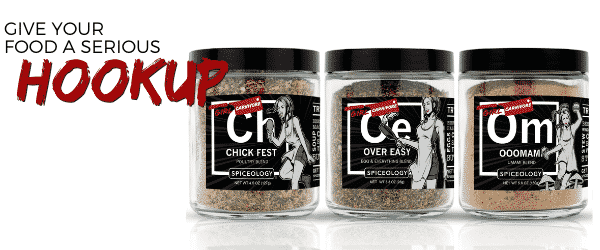 Check out our favorite recipes using Spiceology Rubs & Spices: