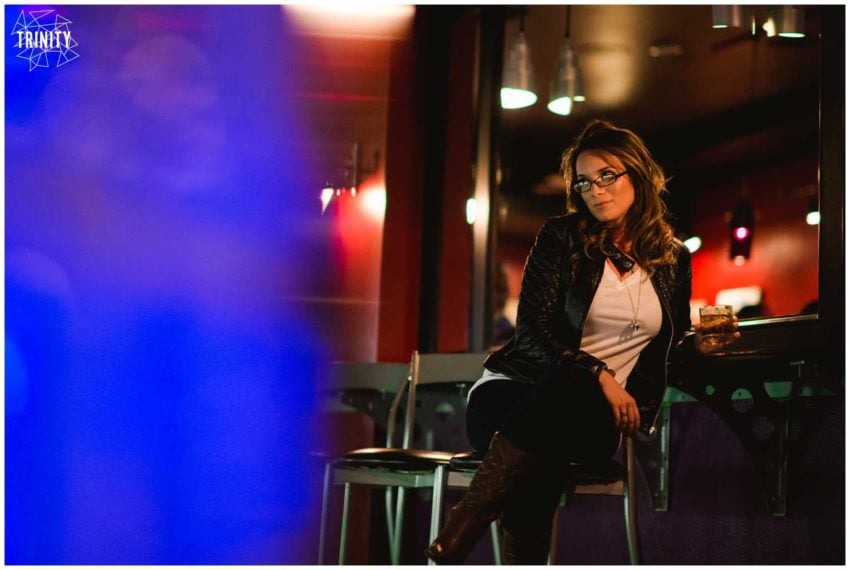 This is more than just playing with meat. Its brains and beauty combined with a bit of whiskey-fueled sass combined to deliver the best content for aspiring bbq junkies and meat addicts across the globe. Kita Roberts is a meat maven who's not afraid to get a little grit under her nails and get wild with food and dive deep into the relationships that get it from pasture to plate.
Oh and she grills like an F'ing boss, too.
And her apple pie ain't nothing to turn away either.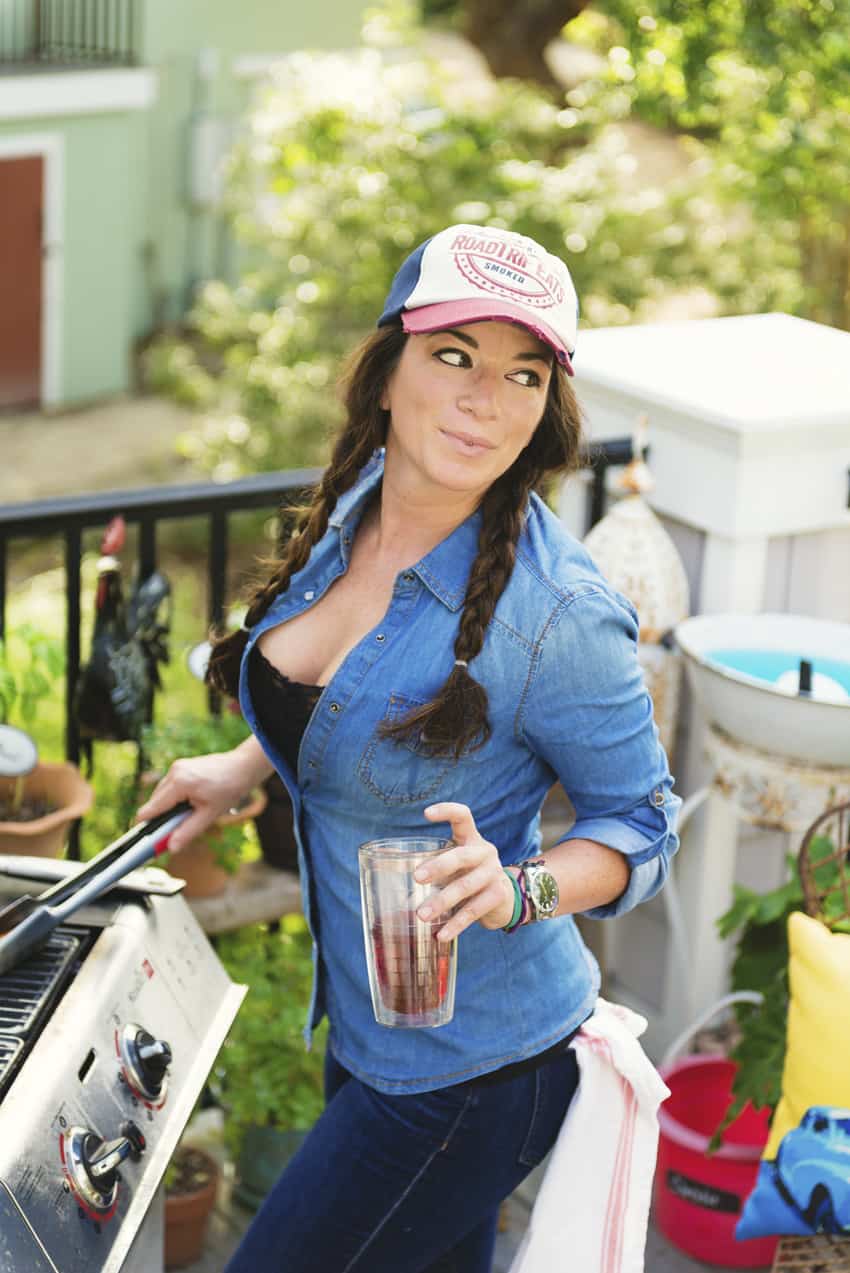 Why Girl Carnivore?
Because that's what this is; One girls dream of butchering, stuffing, and grinding her own hard-earned bounty. Once upon a time, the open flame and wood smoker were deemed man's territory, but I'm here to prove that a thing of the past. To show women how to roll up their sleeves and get a little grease under those fingernails. And most of all, that like anything, playing with your meat is only complicated until you get the stones to whip it out and get dirty.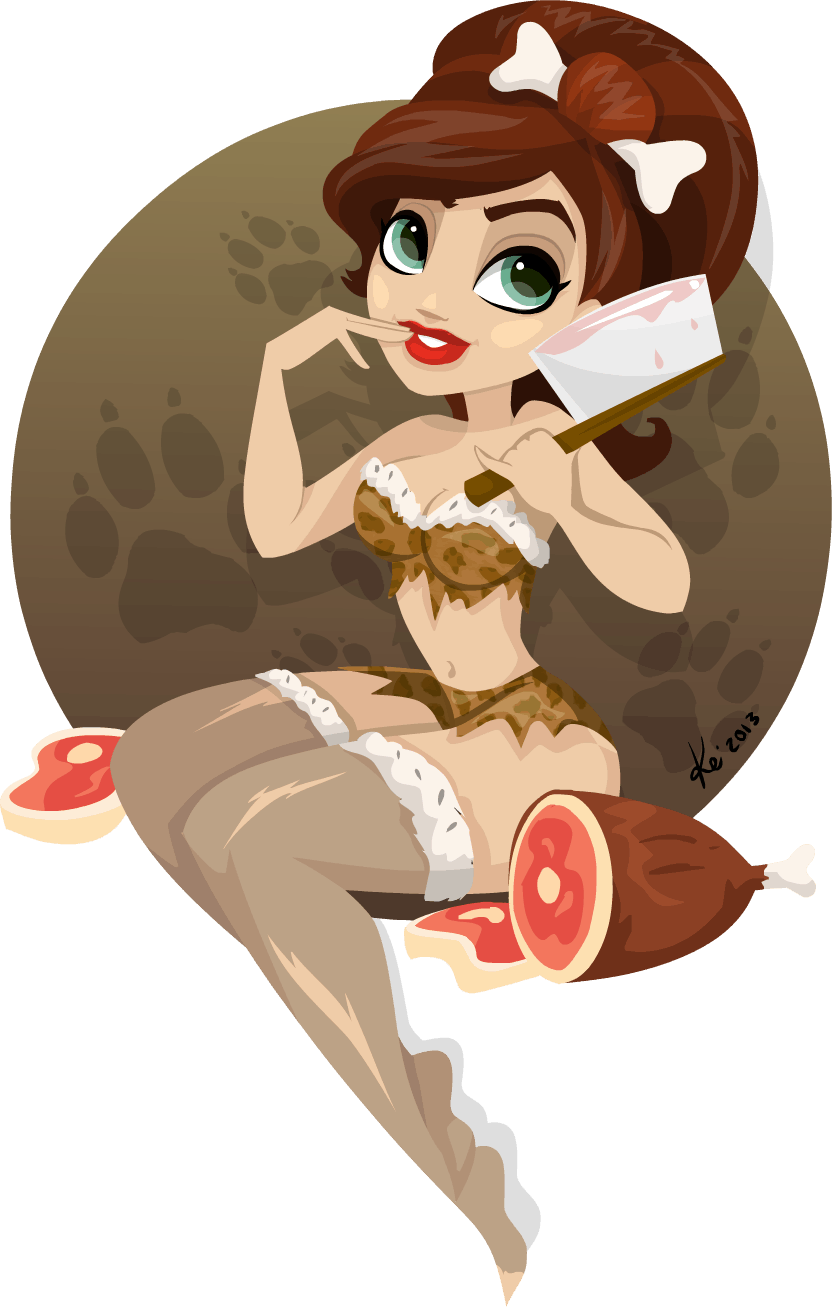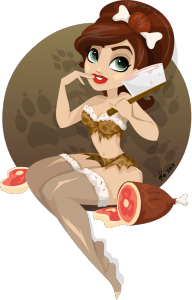 We will be mastering the grill, proving that smoking isn't just for the professionals, grinding meats, stuffing sausages, curing, butchering, and doing a whole lot of learning along the way. Sometimes it's just going to be hearty meals and other times it's going to be a journey into a land a little less comfortable for the faint of heart. I can warn you now if you want cupcakes, you're in the wrong place.
This is a house of savory.
So welcome to girl carnivore. I hope you brought your appetite.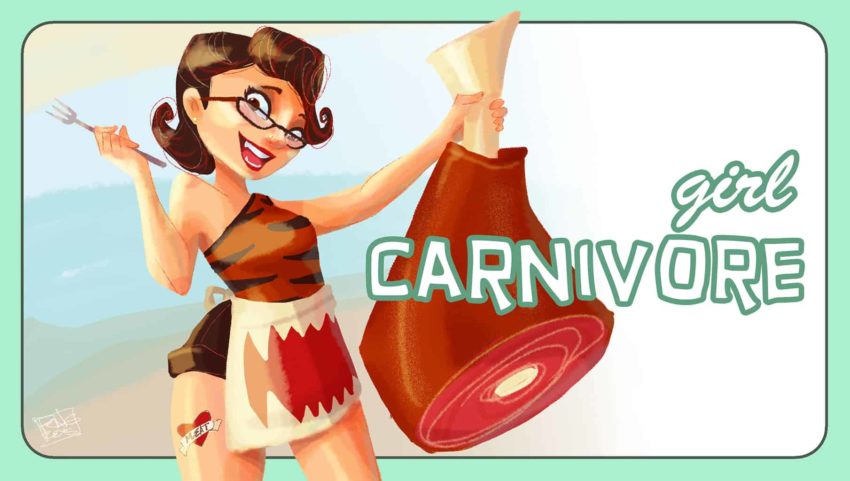 About the author:
Kita is a food writer and recipe developer who's knocking down barriers on the food scene and delivering quality carnivorous recipes to aspiring cooks and savory enthusiasts who want to play with their meat as much as she does. Kita brings top-notch seasonal eats twice weekly showcasing drool-worthy photography and an approachable delivery that inspires curious at-home cooks to take on the challenges of preparing their own meal one recipe at a time.
Kita Roberts has been dishing up and writing about good eats since 2010 when she launched PasstheSuhsi.com. Since then, she has been featured all over the web on sites such as Huffington Post | Bon Appetit | FoodGawker | TasteSpotting |Tasteologie | Food Porn Daily | FoodBuzz | Serious Eats |Baking is Hot | Dishfolio | Ladies Home Journal | Girls Life Magazine, to name a few. Kita works with brands like Idaho Potato Council Wisconsin Cheese, Omaha Steaks, McCormick, Head Country, Tony Chachere's, Char-Broil and more to provide quality content and recipes for their shared audience. She has been a repeat judge for the Delaware Burger Battle along with other fun media events.
With a strong social following, Girl Carnivore showcases fresh recipes twice weekly and engages in fun banter with readers on all things under the protein umbrella.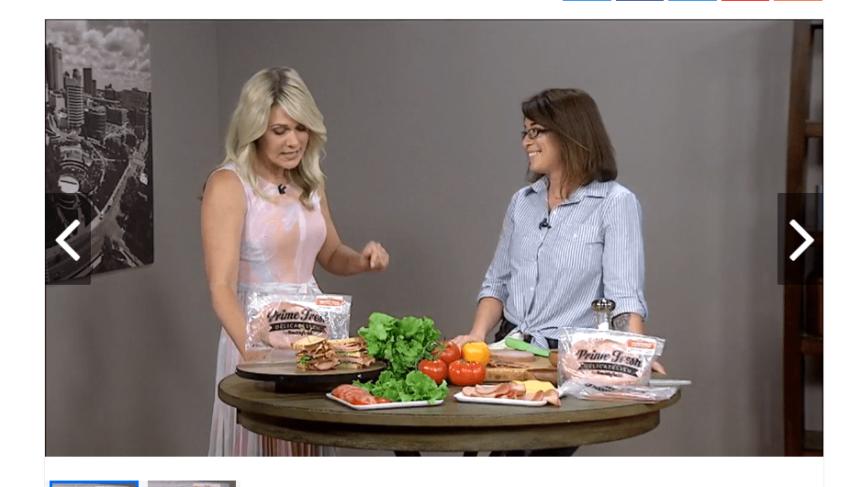 Interview: Food Blog Radio
Interview: What the Farm Podcast
Interview: Man Meat BBQ
Interview: Newark Life Magazine
Saber Grills Better Barbecue Blog | Best Blogs By Women Grillers
Live on Air: Veal Farm Tour with American Veal Association
Live on Air: KOTA News | Live in the D | Daytime Columbus | Fox 19 Now Cincinnati Ohio |
Travel Channel: Sturgis Eat, Drink, Play
Live on Air: Delaware Burger Battle
Food Stylist's Handbook
Ag News: Bikers and Beef : Cattle Business Weekly | Angus Journal | Tri-State Livestock News | Farm Forum | Rapid City Journal | Capital Journal | South Dakota Cattlewomen's Association |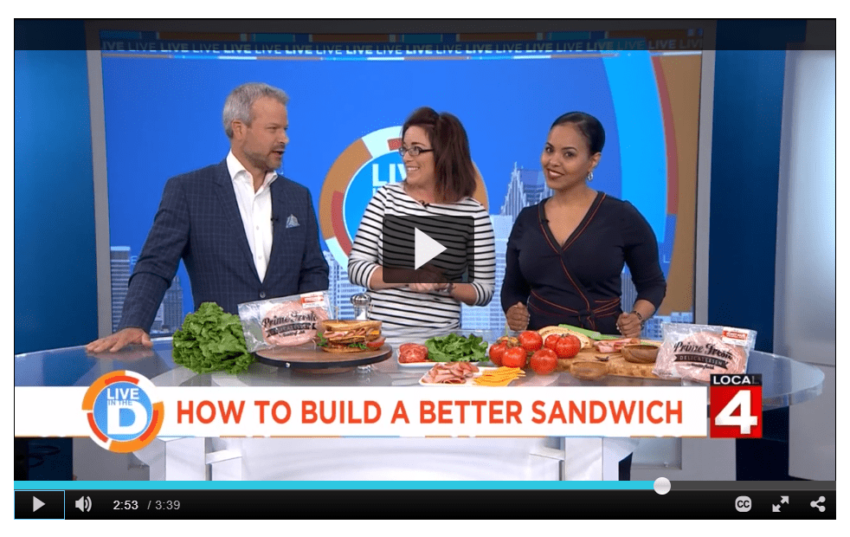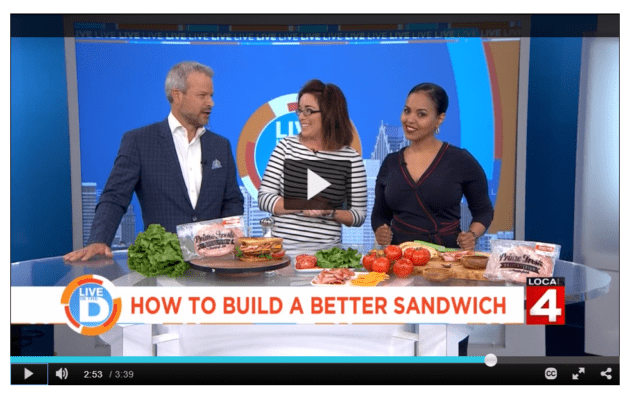 With a sassy attitude, lack of social filters, and a serious craving for beef, Kita knew her place wasn't in the world of baked goods and launched GirlCarnivore to challenge the man's world of meat. Girl Carnivore has been expanding in quality content, social reach, and exposure since its inception in 2013. And there is still so much more to come.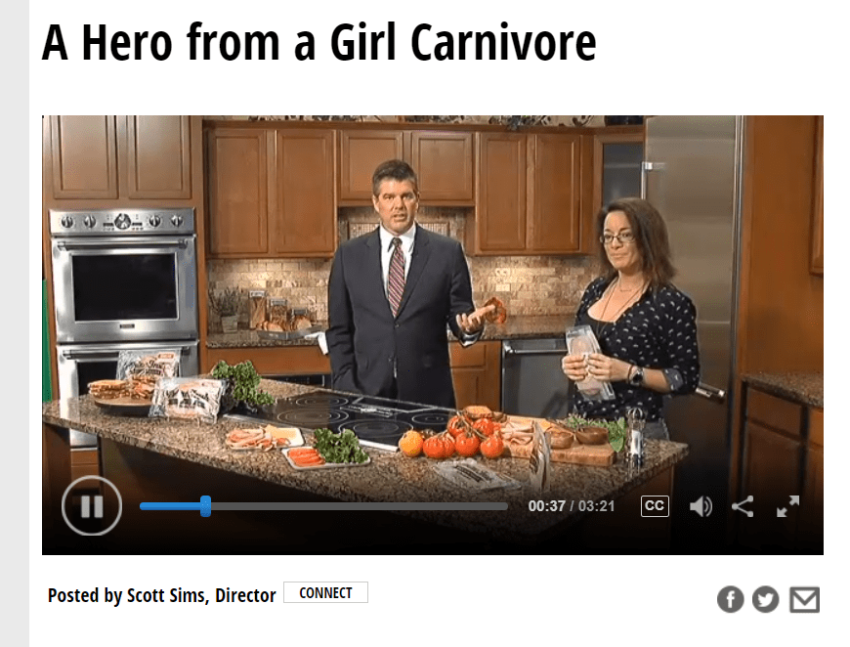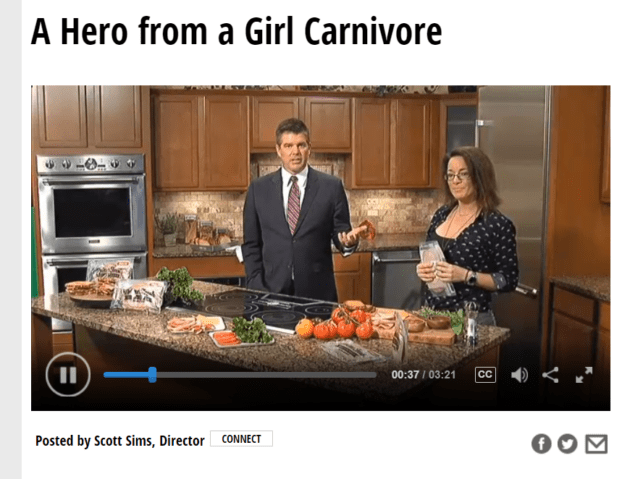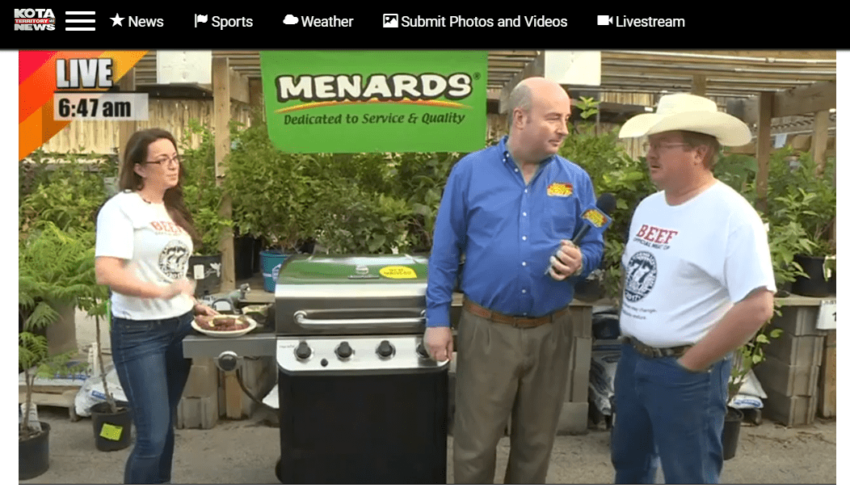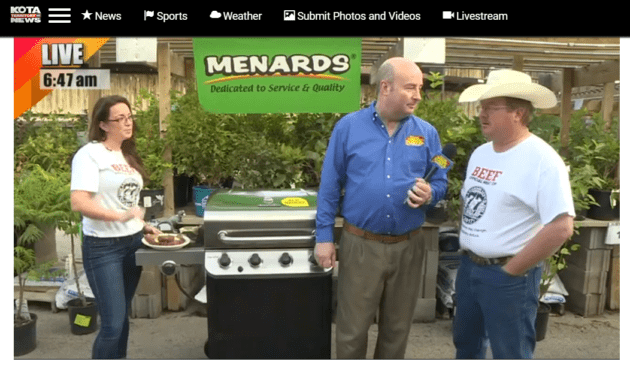 Kita Roberts – Located in New England. Available for media appearances and event coverage worldwide.

Fine Print:
All photographs appearing on GirlCarnivore.com are copyright Girl Carnivore and should not be redistributed without my consent, credit given to GirlCarnivore.com and a link back to Girl Carnivore. All photographs are taken by me otherwise stated in the post. I shoot with a Nikon 610.
Disclaimer:
Girl Carnivore sometimes receives products to review and/or giveaway. I will always disclose when these products have been given and that it is a sponsored post.
Reviews/Giveaways/Sponsored Posts:
I am happy to post reviews and giveaways of products if your company is interested in providing me with item/s. I will write a post within a month unless otherwise noted, about the product. However, if I feel the product did not meet expectations or is not a good fit with my readers, I make no guarantees to post about it and will let the company know. I will always contact a company before posting a negative review. Other than that, I do enjoy providing fun honest reviews of products when I can so let me know if you have something that you think would fit.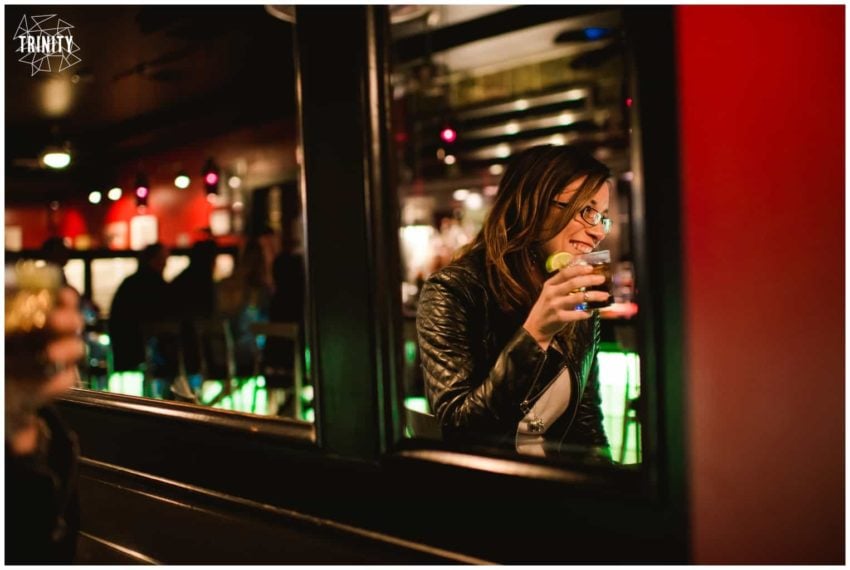 Privacy Policy
GirlCarnivore.com makes some cash by monetizing ads and affiliate links on this site.
Kick ass Girl Carnivore artwork by Penelopy Gaylord and Kei Phillips