Take your steak and savory dishes to the next level with compound butter! It's a quick and easy way to add rich flavor to your regular butter to lather onto your chicken, beef, or vegetable dishes. If you're looking for a simple guide to why and how to use compound butters, plus some delicious recipes, you've come to the right place.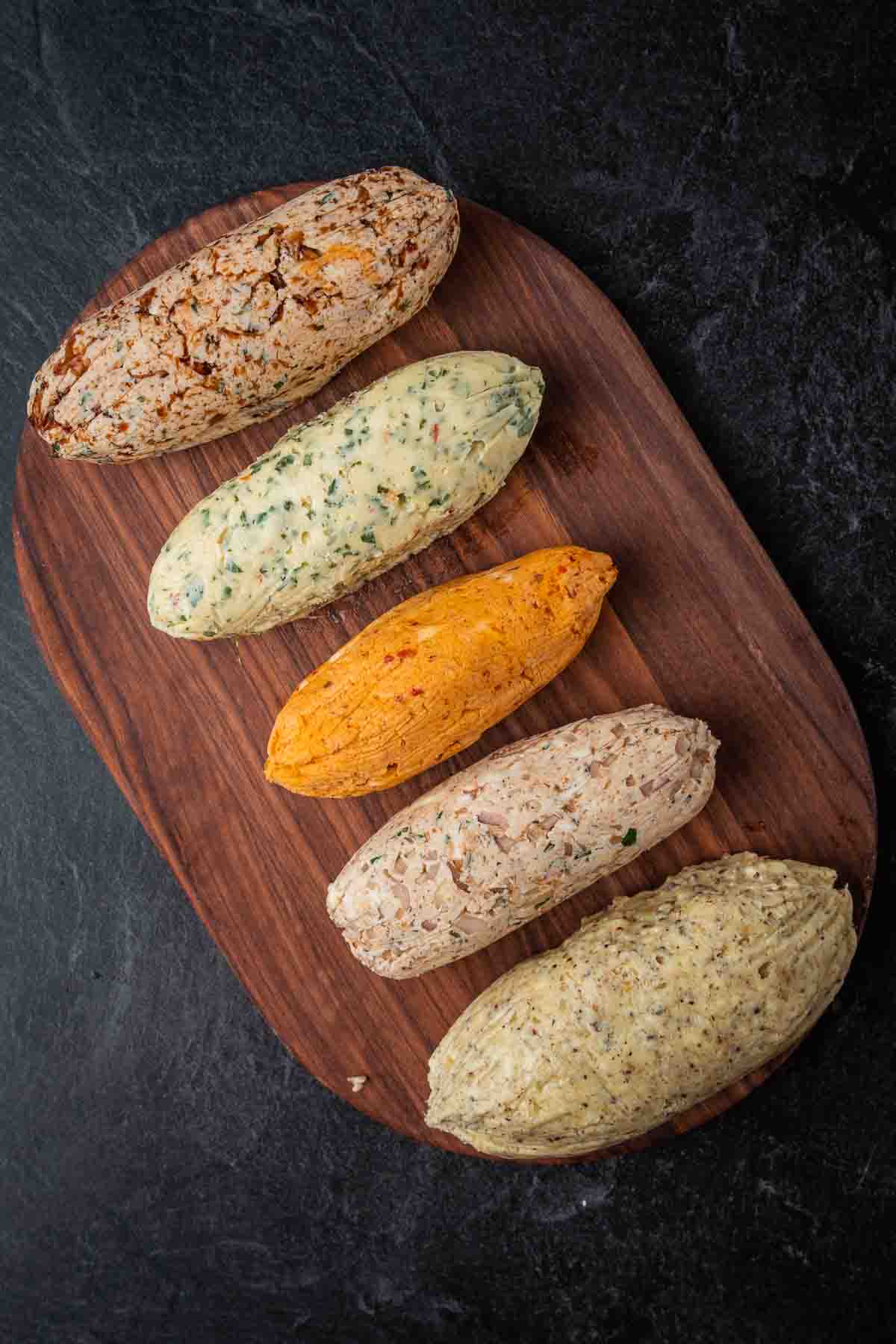 There's a little expression we love to cook with. Fat = flavor. We don't shy away from using healthy fats in our cooking, as they are key to amazing taste. Fat adds richness and juiciness to a myriad of foods. And when it comes to our favorite to work with, these fresh herb butters may be the king.
By layering in subtle aromatics, spices, and salts to softened butter, we finish a lot of our dishes with that extra richness you often associate with restaurant-worthy steaks. It's the secret ingredient that seems to make them unique and take meals to a whole new level.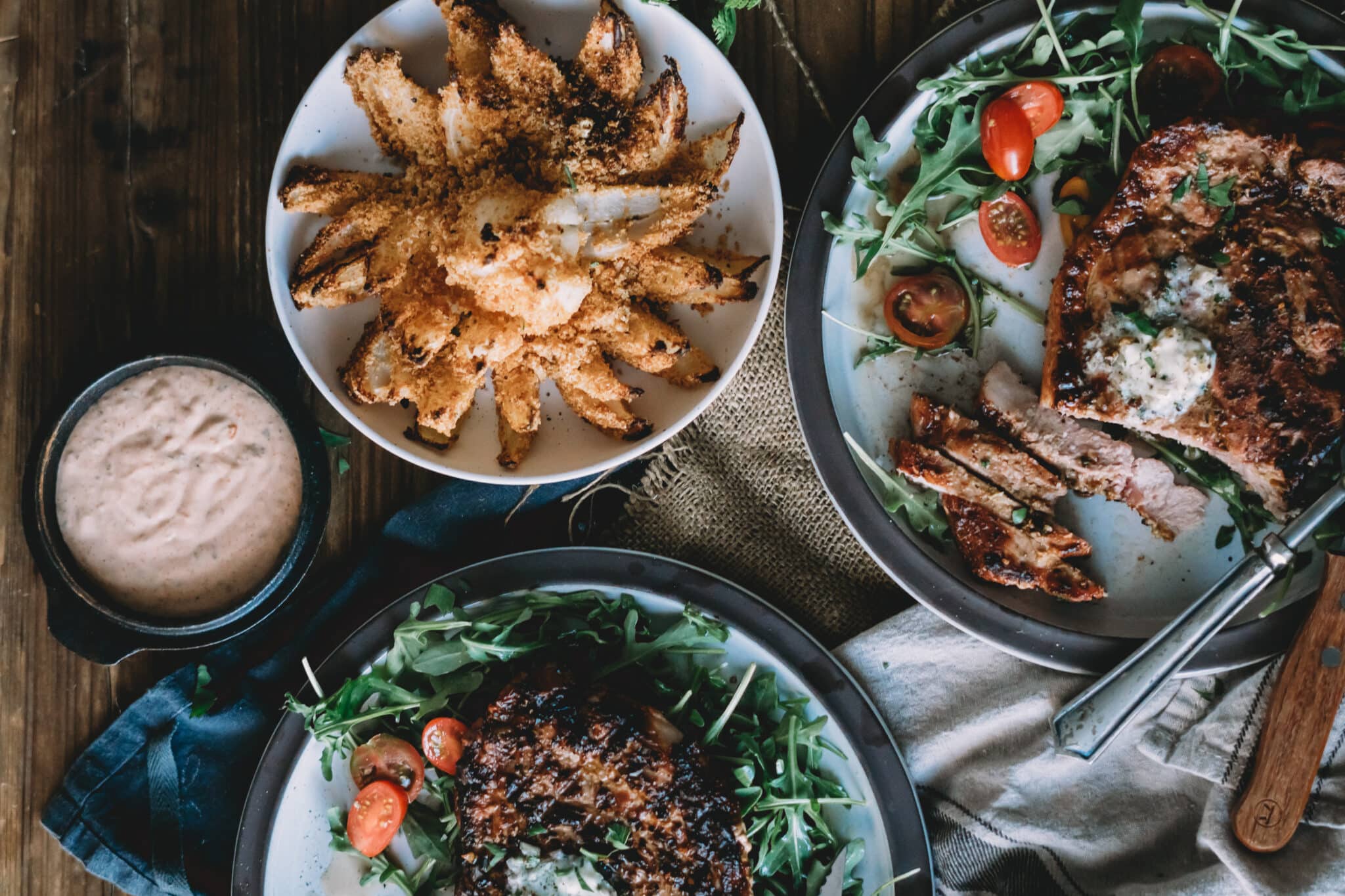 What Is Compound Butter?
Compound butter is salted and softened butter mixed with other ingredients such as fresh herbs or spices. Finishing butter is a great way to add rich flavors to dishes such as roast chicken and baked potatoes or corn on the cob.
Many also use homemade compound butter to add incredible flavor to other various meat, fish, and vegetables. You've likely consumed garlic herb butter on garlic bread, right? That's blended butter too. A simple fresh garlic blend butter with finely chopped herbs is a classic combo to spread on warm bread or rolls.
Have a sweet tooth? You can also make sweet combination of butter. That could look like creating a flavored butter with cinnamon, sugar, and butter to spread on baked goods, toast, waffles, or pancakes. There are many flavor combinations you can play around with.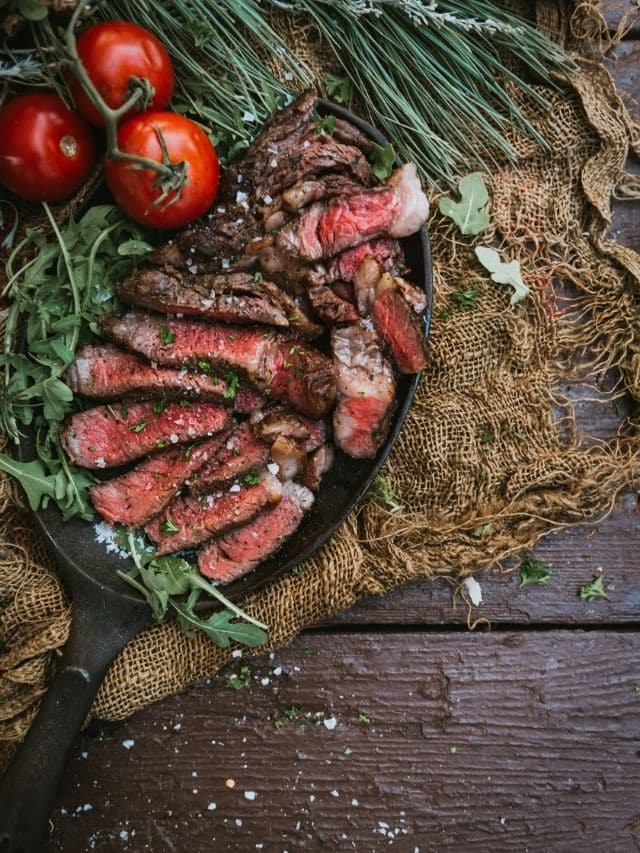 WHAT MAKES BUTTER TASTE GOOD?
There's a scientific reason why fat like butter tastes so good—triglyceride. A triglyceride is a single molecule containing three fatty acids. They help dissolve and concentrate flavor. That may be why you might find fattier foods or ingredients more palatable!
And it's precisely why compound butter is a secret ingredient to finishing a lot of our recipes here.
When making these at home, always splurge a little for good quality butter. We use Kerrygold for the fat content.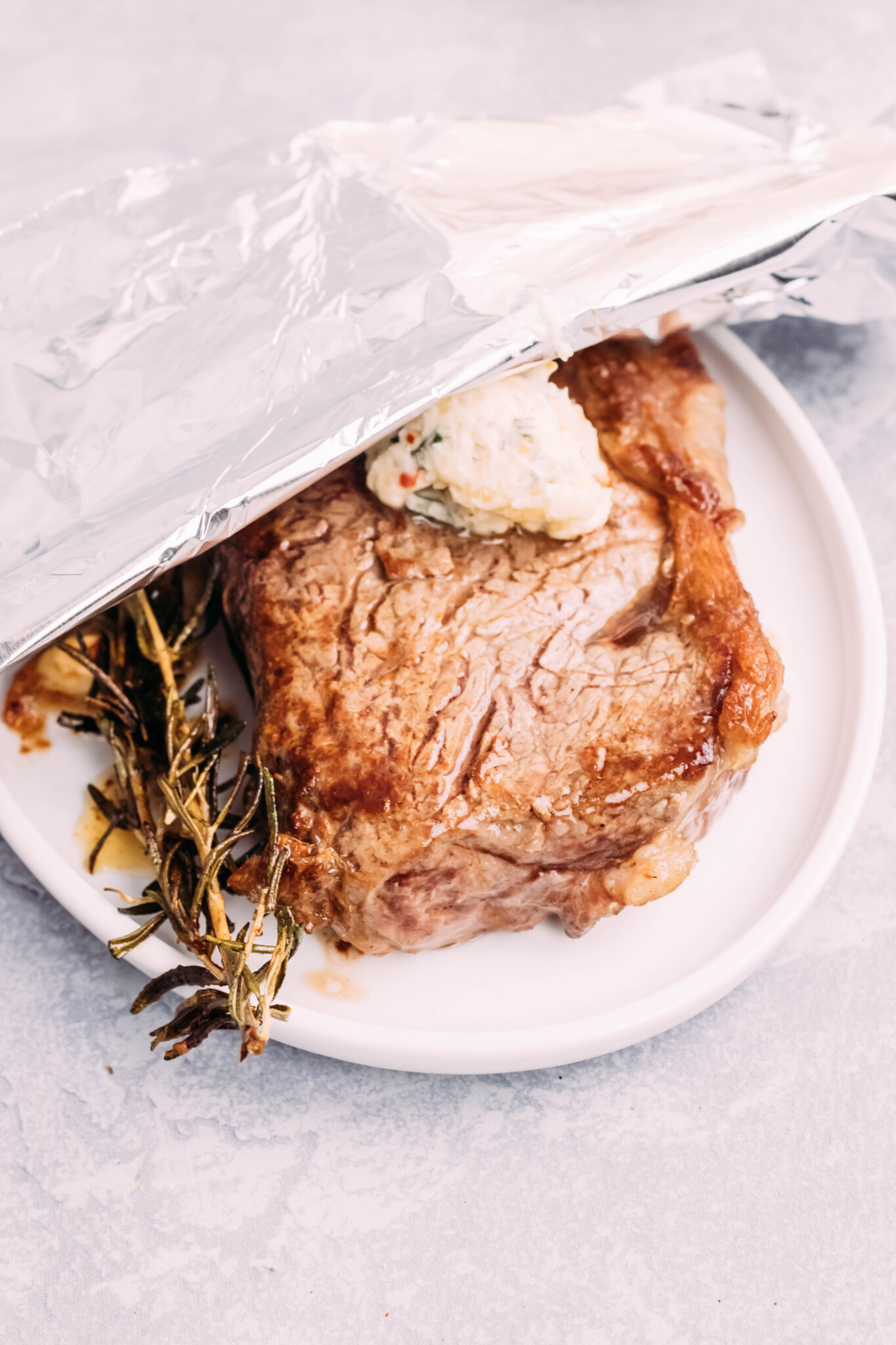 Why Use Compound Butter for Steak?
Not only does savory butter add a layer of fabulous flavor to steak, but it also helps keep your meat more tender and juicy. Basting steak with butter helps cook it more quickly and adds more texture.
However, it's most common to include compound butter after it's cooked and plated. As the steak rests, allowing the juices to redistribute through the meat, a dollop of rich butter melts over the meat, coating it in a savory spread that also deepens the flavor.
This ensures your dish is even richer in flavor profiles. Compound butter can also be used to make delicious turkey when we coat it in butter before cooking like with our classic smoked turkey, and finish pork as well.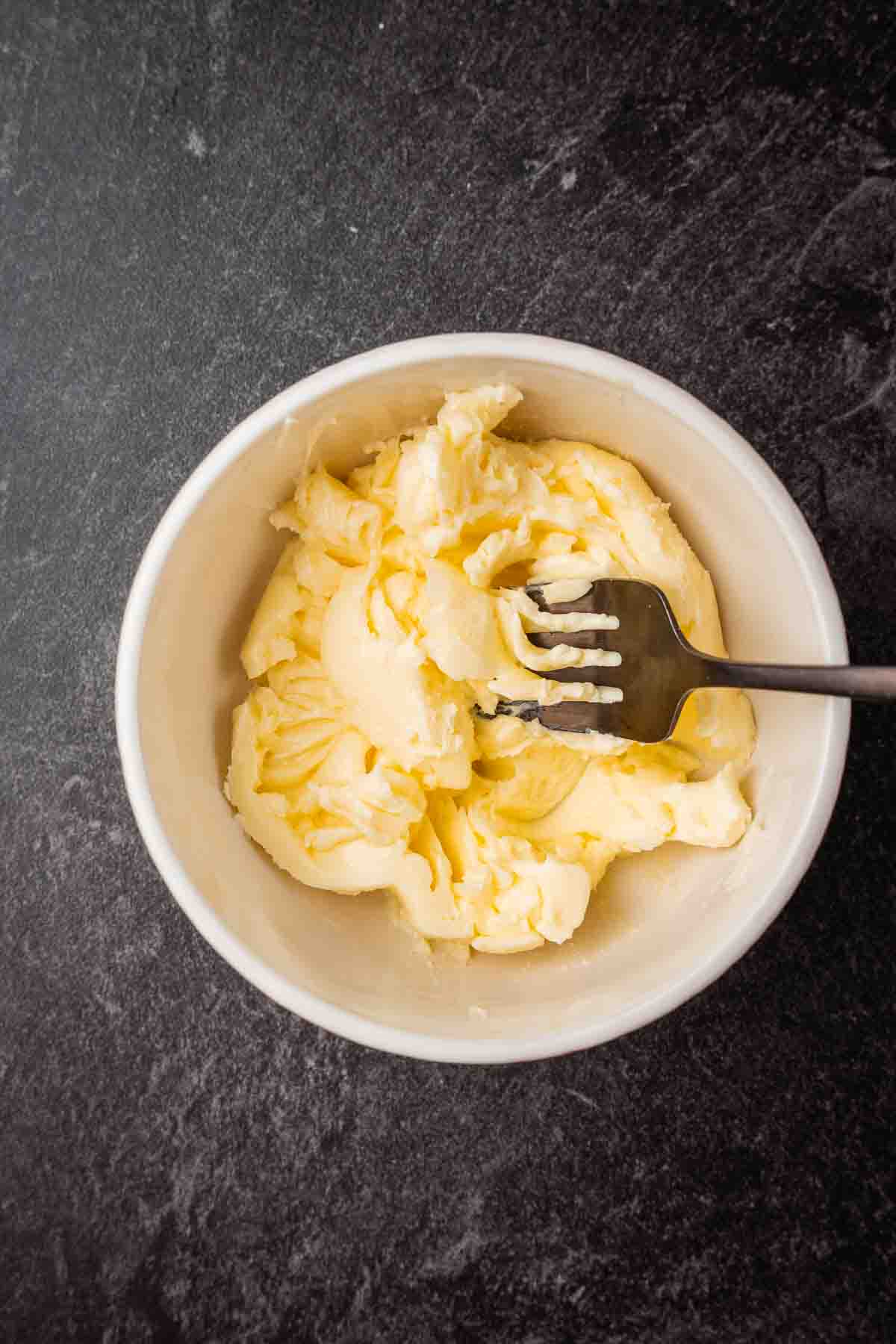 How to Make Compound Butter
Mash butter Mash the stick of butter with a fork in a bowl.
Add flavor Add the aromatic ingredients and stir to combine.
Wrap up Roll the soft butter mixture into a sheet of parchment paper or piece of plastic wrap and tightly roll, to form a log shape, twisting the edges to seal. If you're feeling fancy, you can even pipe your butter into swirls onto wax paper on a baking sheet to top your recipes later. Let the butter firm back up in the fridge until ready to use.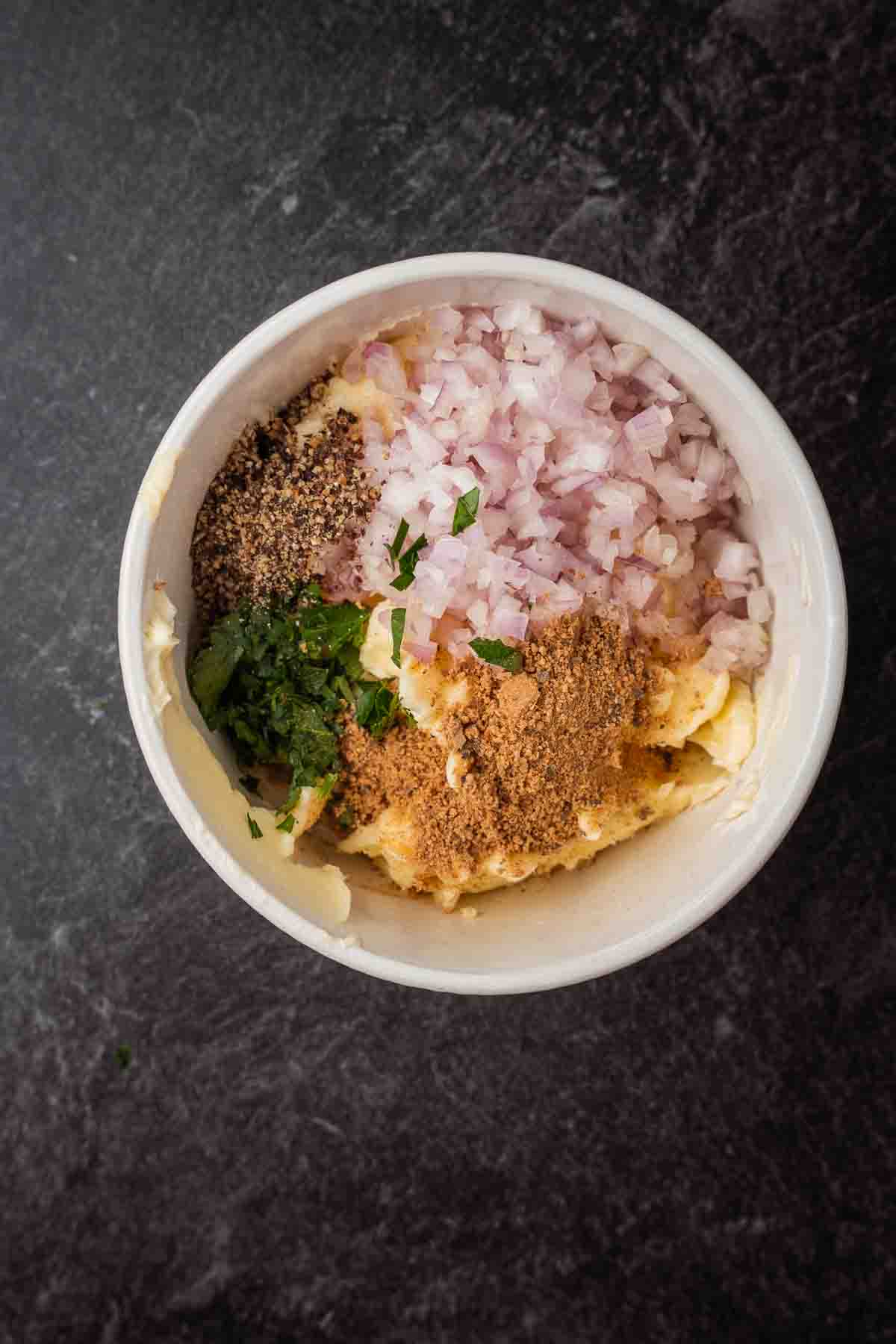 What can you add to compound butter?
Herbs: Tarragon, rosemary, chives, parsley, cilantro, or sage
Citrus zest: Lime, orange, or lemon zest
Alliums: Minced Garlic, shallot, scallion or even grated onion.
Spices: Cayenne, Ooomami (umami mushroom powder), black peppercorns, barbecue blends, and more!
Cheeses: Creamy blue or gorgonzola cheese, finely grated parmesan cheese, or even cotija are fun in butter recipes.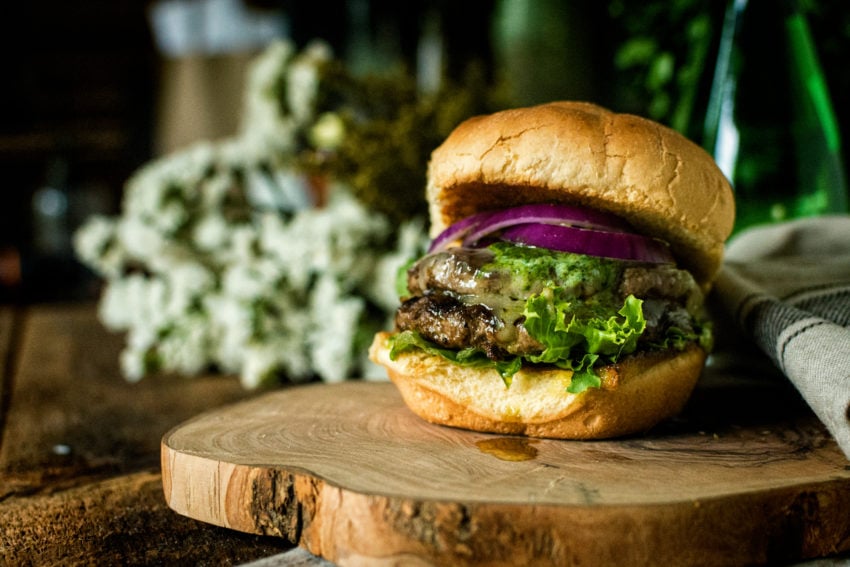 5 Compound Butter Recipes Variations
Now, onto the best part: easy compound butter recipes. If you're looking for a classic combination of fresh ingredients to have at your disposal, listed below are just a few of my favorite recipes.
We don't recommend using salted butter for any of these variations as you will be seasoning your recipe to taste. However, always start with room-temperature butter for ease of mixing.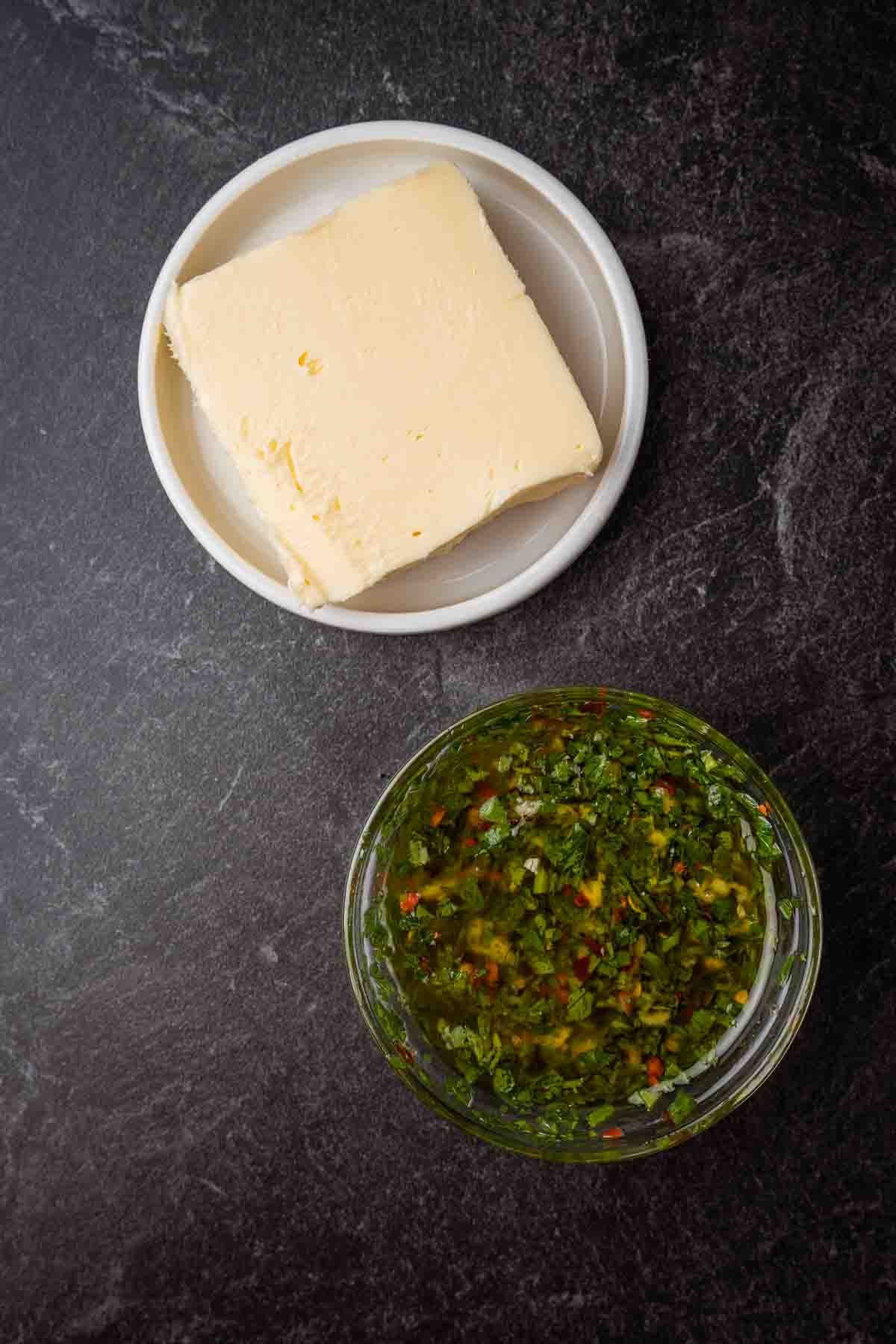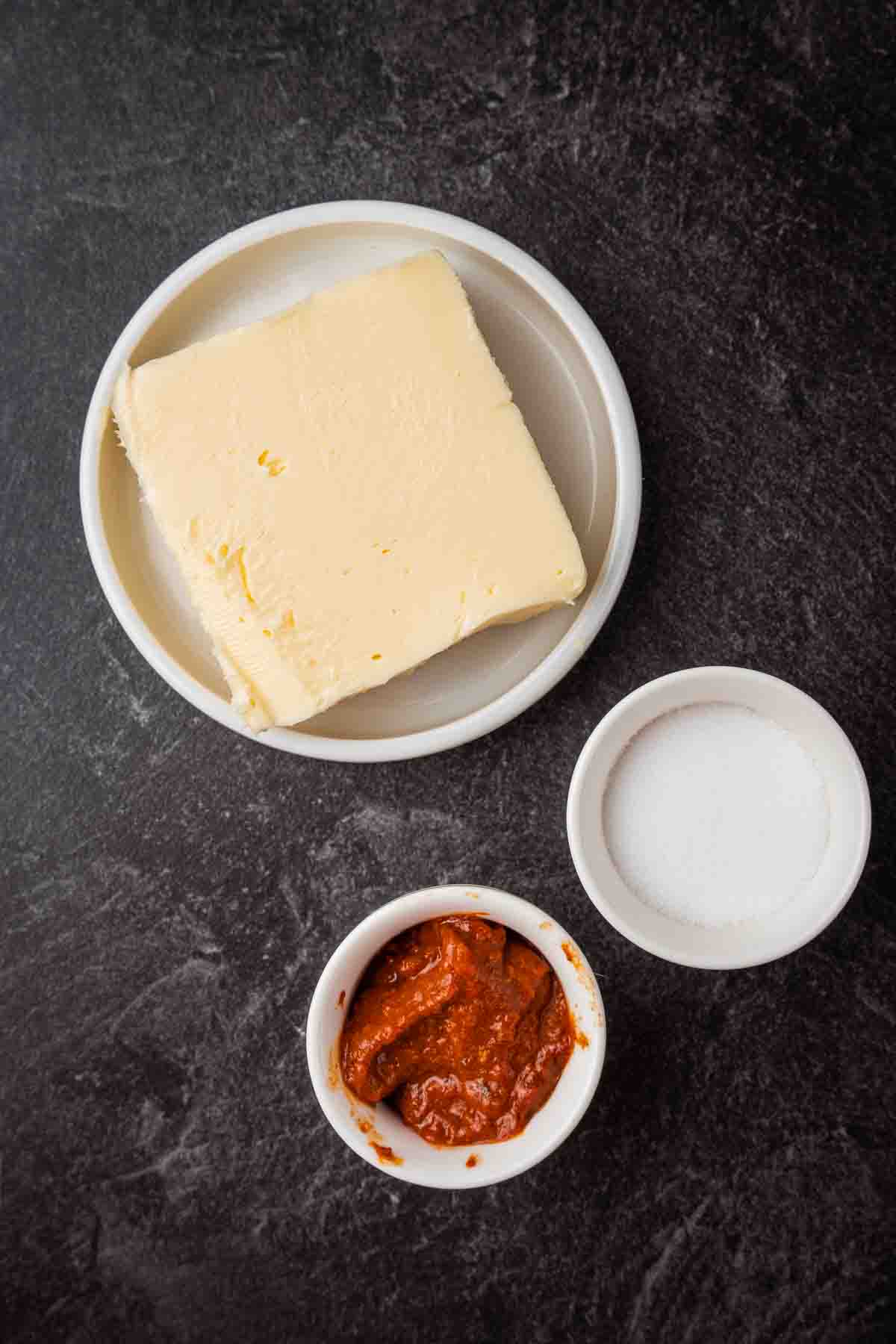 Harissa Compound Butter
6 tablespoons unsalted butter, room temperature
1 tablespoon fresh harissa paste
Pinch of salt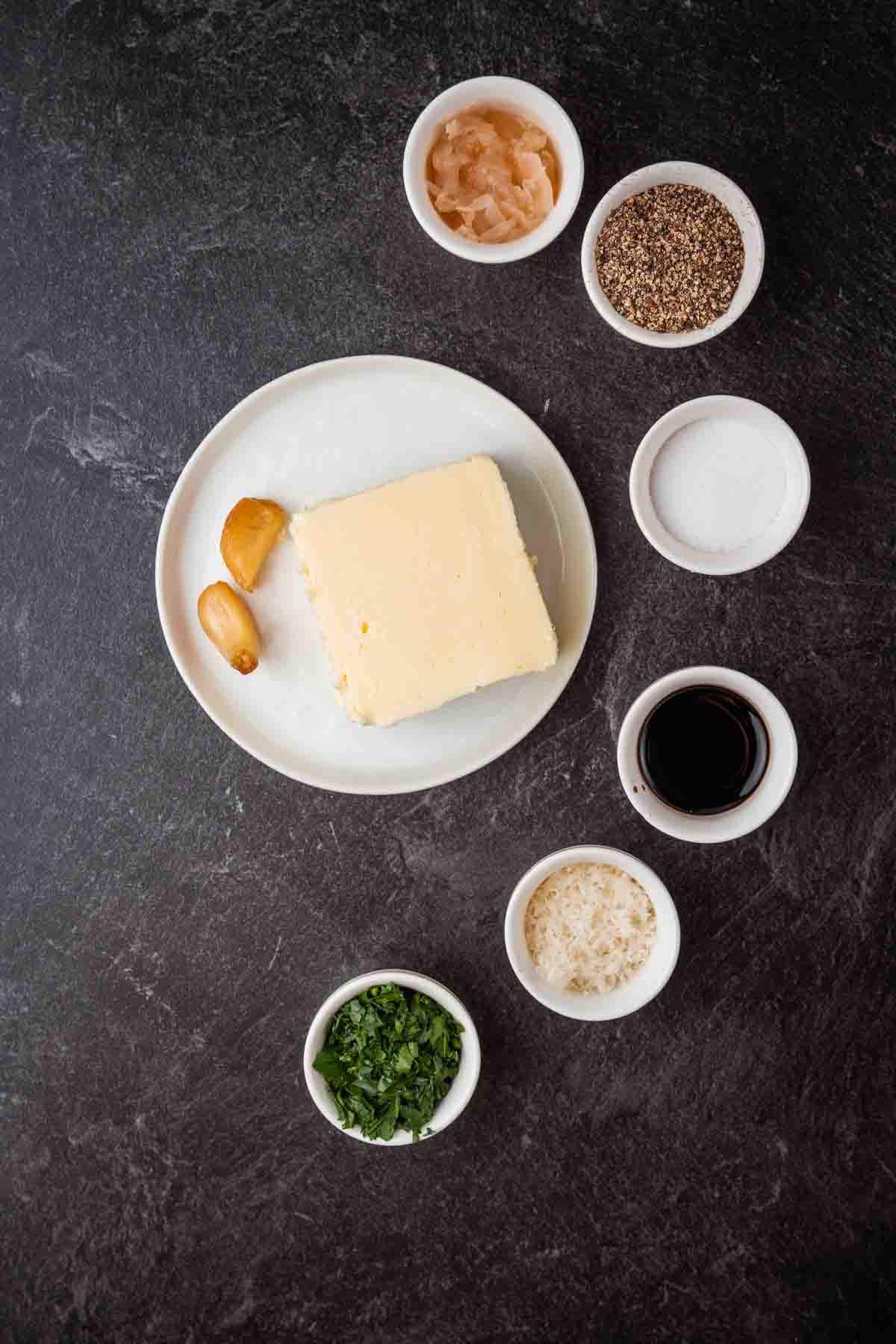 Steakhouse Herb Compound Butter
8 tablespoons unsalted butter softened
2 garlic cloves confit garlic for a richer flavor
1 tablespoon freshly prepared horseradish
½ tablespoon grated parmesan cheese
1 tablespoon parsley, minced
1 teaspoon Worcestershire sauce
1 teaspoon Coarse black pepper
1 teaspoon Salt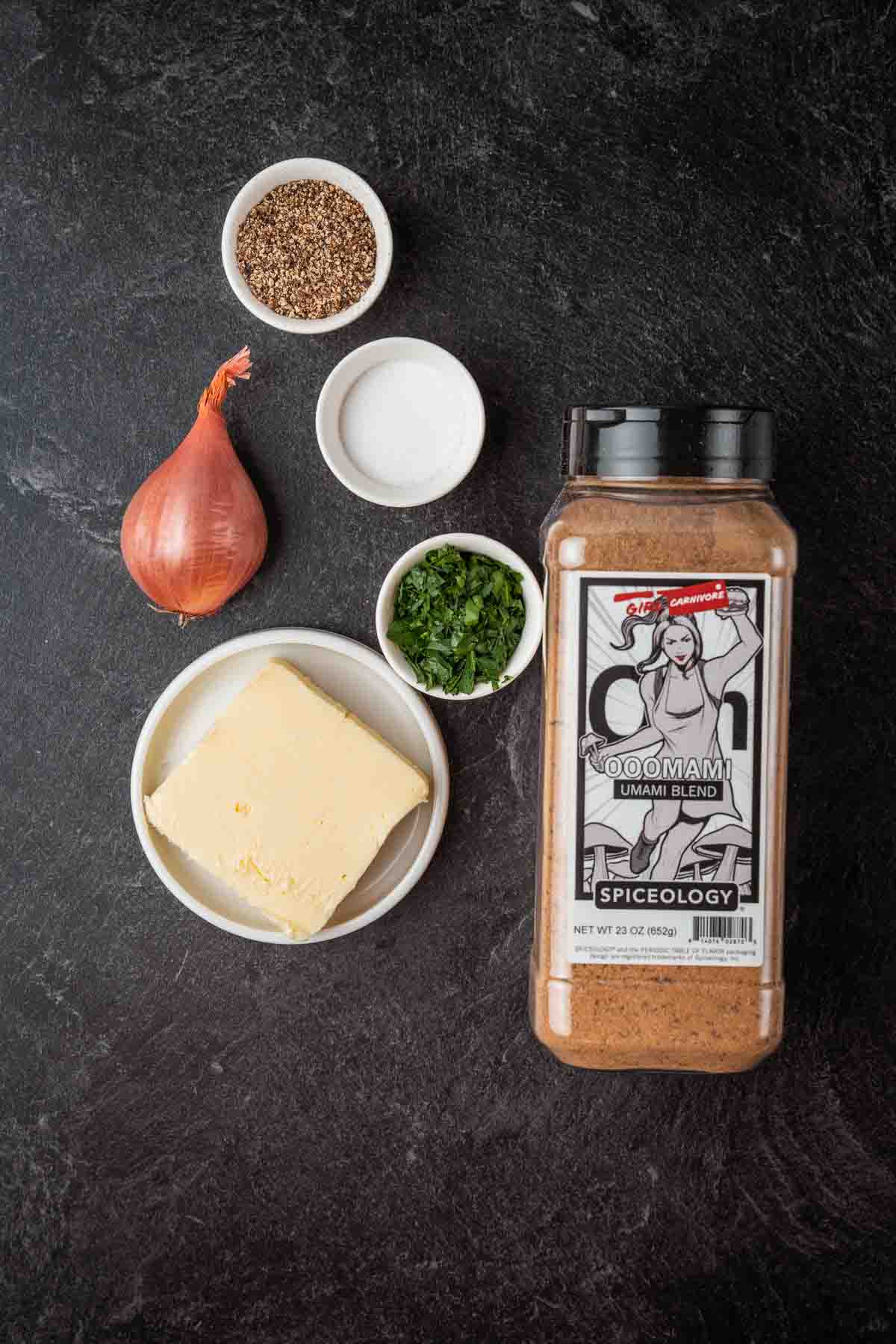 Umami Compound Butter
6 tablespoons butter
1 shallot minced
½ teaspoon Parsley fresh minced
¼ teaspoon Salt
¼ teaspoon freshly ground Pepper
½ teaspoon Girl Carnivore Ooomami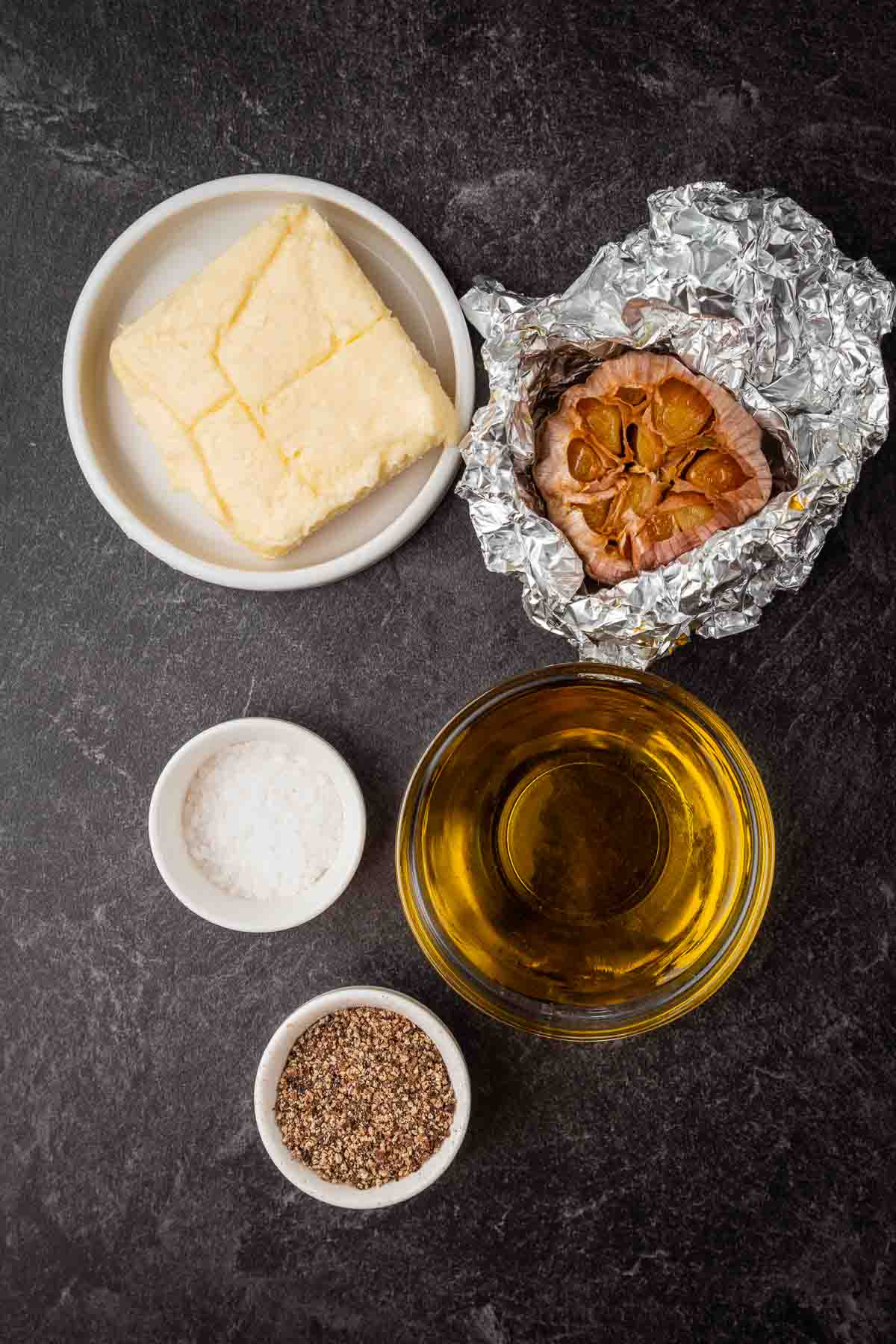 Roasted Garlic Compound Butter
1 head garlic tip ⅓ removed (Alternatively, we love smoked garlic confit in this recipe)
4 tablespoons olive oil
8 tablespoons unsalted butter at room temperature
1 tablespoon smoked sea salt
1 tablespoon coarse ground black pepper
Storage
Refrigerator: Store compound butter in a covered or airtight container. If stored properly, the butter can last up to a week.
Freezer: Store in an airtight container or freezer-safe Ziploc bag. If stored properly, frozen compound butter can last up to three months.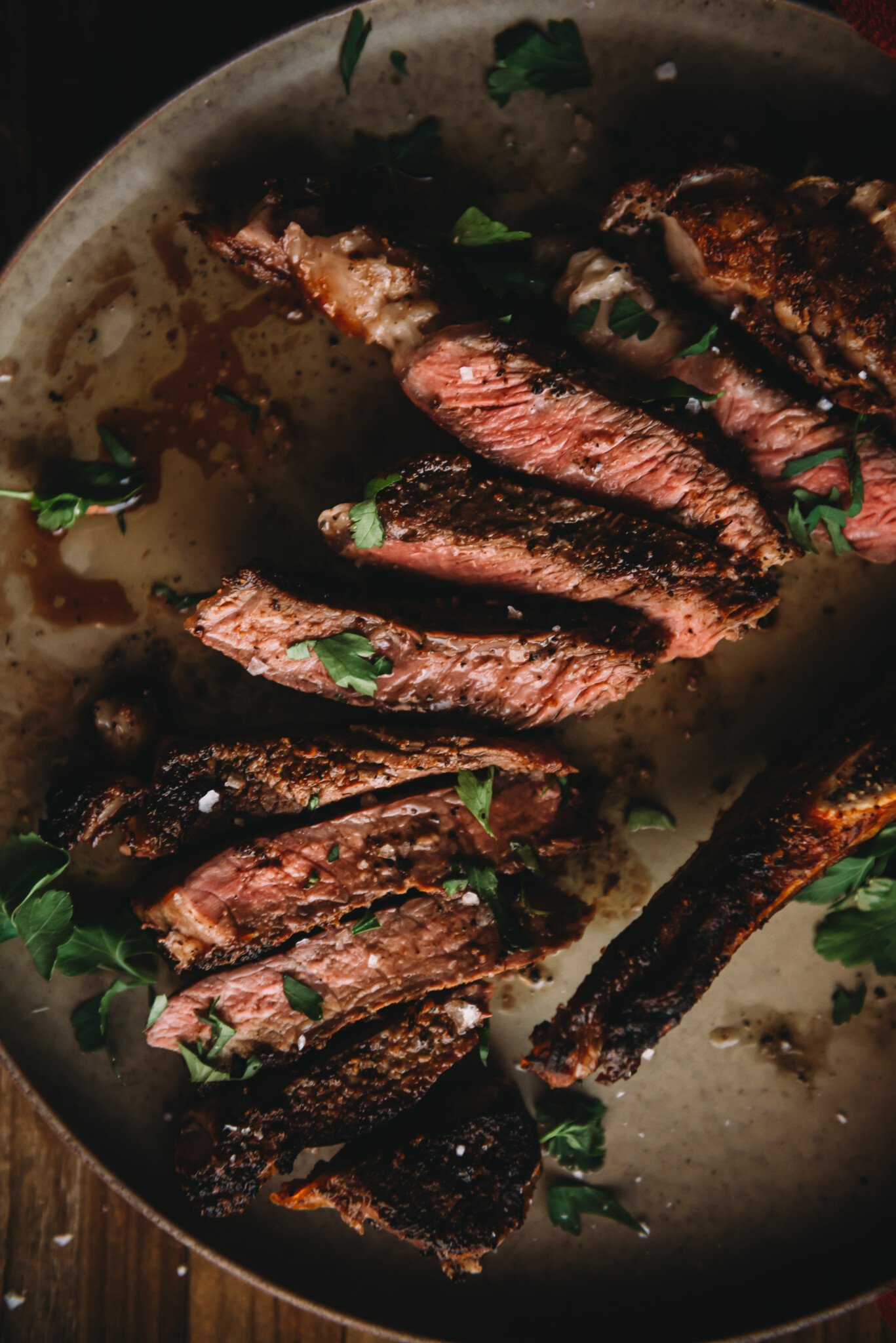 More ways to use compound butter
What makes a good compound butter recipe so good is that it can be used in a variety of ways.
We always finish steak in one variation of delicious butter, but it's also excellent over any grilled meats or:
Pork – we love our umami butter on BBQ pork steaks and chops.
Lamb – try the harissa butter on lamb burgers or lamb chops.
Beef – Savory butters pretty much finishes every one of our steaks. A dollop on top, while the meat rests, is just a bonus layer of flavor. Try the herb butter on smoked prime rib, grilled tri-tip, the umami butter on grilled top sirloin steaks, or bavette steaks, or give our chimichurri butter burgers a try!
Fish and shellfish – Try a light herbaceous butter over pan seared salmon, white fish, or simply top perfectly cooked scallops in herb butter to serve for an easy meal.
Veal – finish pan-seared veal loin chops with the roasted garlic butter
Pasta – toss al dente pasta in any of the above kinds of butter for an amazing flavor kick.
Roasted vegetables, squashes, potatoes, and corn (chimichurri butter with cotija on hot corn on the cob is just unique).
Or any of these on just a good slice of fresh bread.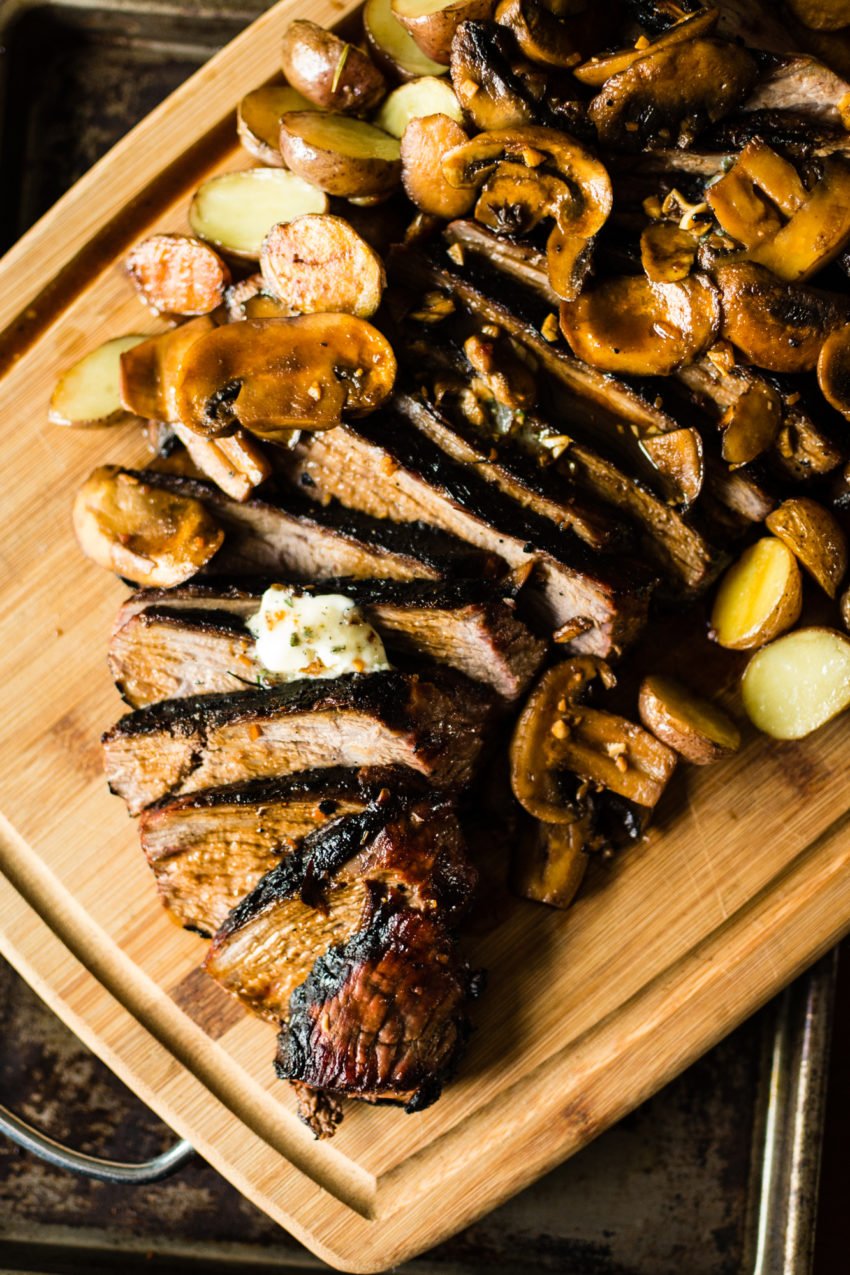 After reading this guide, I hope you feel more confident and equipped to make compound butter. Which of the compound butter recipes are you most eager to try? What's your favorite way to use it? Let me know in the comments below!
Compound Butter Recipe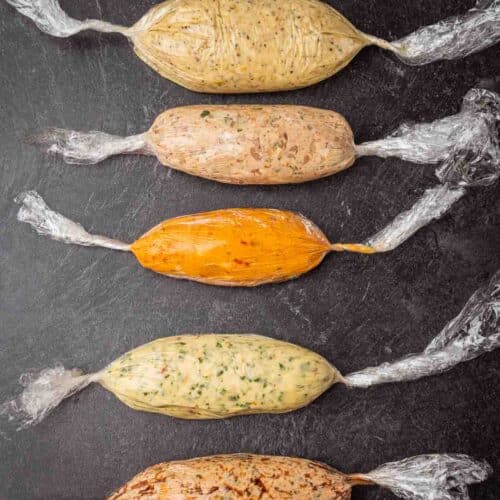 When it comes to the easiest way to add rich flavor to any meat, finish it with a compound butter. These 5 simple herb and flavor infused butters are easy to make and perfect on top of a variety of pork, beef, veggies and more!
Ingredients
Herb Compound Butter
8

tablespoon

unsalted butter

room temperature

2

garlic cloves

try smoked garlic confit for a richer flavor

1

tablespoon

freshly prepared horseradish

½

tablespoon

grated parmesan cheese

1

tablespoon

parsley

minced

1

teaspoon

Worcestershire sauce

1

teaspoon

Course black pepper

1

teaspoon

Salt
Roasted Garlic Compound Butter
1

head garlic

top ⅓ removed

4

tablespoon

olive oil

8

tablespoon

unsalted butter

room temperature

1

tablespoon

smoked sea salt

1

tbsp

coarse ground black pepper
Umami Compound Butter
6

tablespoon

butter

room temperature

1

shallot

minced

½

teaspoon

Parsley

fresh minced

¼

teaspoon

Salt

¼

teaspoon

freshly ground Pepper

½

teaspoon

Girl Carnivore Ooomami
Chimichurri Compound Butter
2 to 3

tablespoon

chimichurri

6

tbsp

unsalted butter

room temperature
Harissa Compound Butter
6

tablespoon

unsalted butter

room temperature

1

tablespoon

fresh harissa paste

Pinch

salt
Instructions
Mash the butter in a bowl with the tines of a fork.

Add the ingredients for the compound butter and stir or mash to combine.

Spoon the butter into a sheet of plastic wrap and tightly roll, to form a log, twisting edges to seal.

Store in the refrigerator for up to 1 week.
Nutrition
Serving:
1
g
|
Calories:
103
kcal
|
Carbohydrates:
1
g
|
Protein:
0.3
g
|
Fat:
11
g
|
Saturated Fat:
6
g
|
Polyunsaturated Fat:
1
g
|
Monounsaturated Fat:
4
g
|
Trans Fat:
0.4
g
|
Cholesterol:
26
mg
|
Sodium:
283
mg
|
Potassium:
12
mg
|
Fiber:
0.1
g
|
Sugar:
0.2
g
|
Vitamin A:
323
IU
|
Vitamin C:
0.4
mg
|
Calcium:
7
mg
|
Iron:
0.1
mg