Need some easy ways to use Thanksgiving leftovers? These Leftover Thanksgiving Turkey recipes are for you!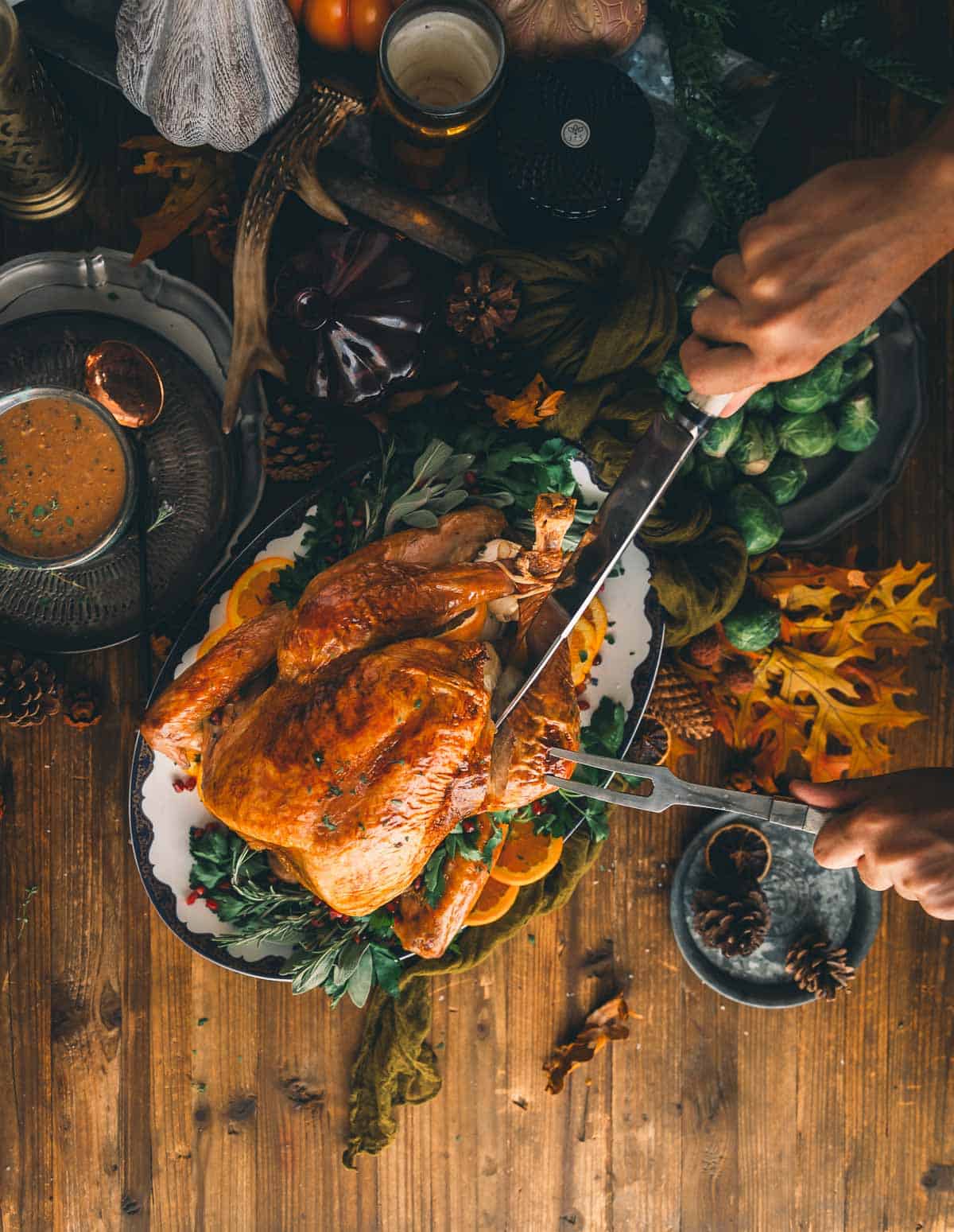 Once the idea that Thanksgiving dinner is over starts to creep in, you find yourself wondering what to do with all that leftover turkey meat. You don't want to throw it away, but you also just want to eat plain turkey every single day for the next week. These quick and easy leftover recipes will take those extra slices of turkey and turn them into delicious comfort food cravings that will leave you full and reduce food waste!
Girl Carnivore Expert Tip
Use any recipe that calls for chicken and swap it out with leftover turkey meat to really mix up your post-Thanksgiving dinner options. We love a turkey sandwich as much as the next guy, but sometimes you have to mix it up.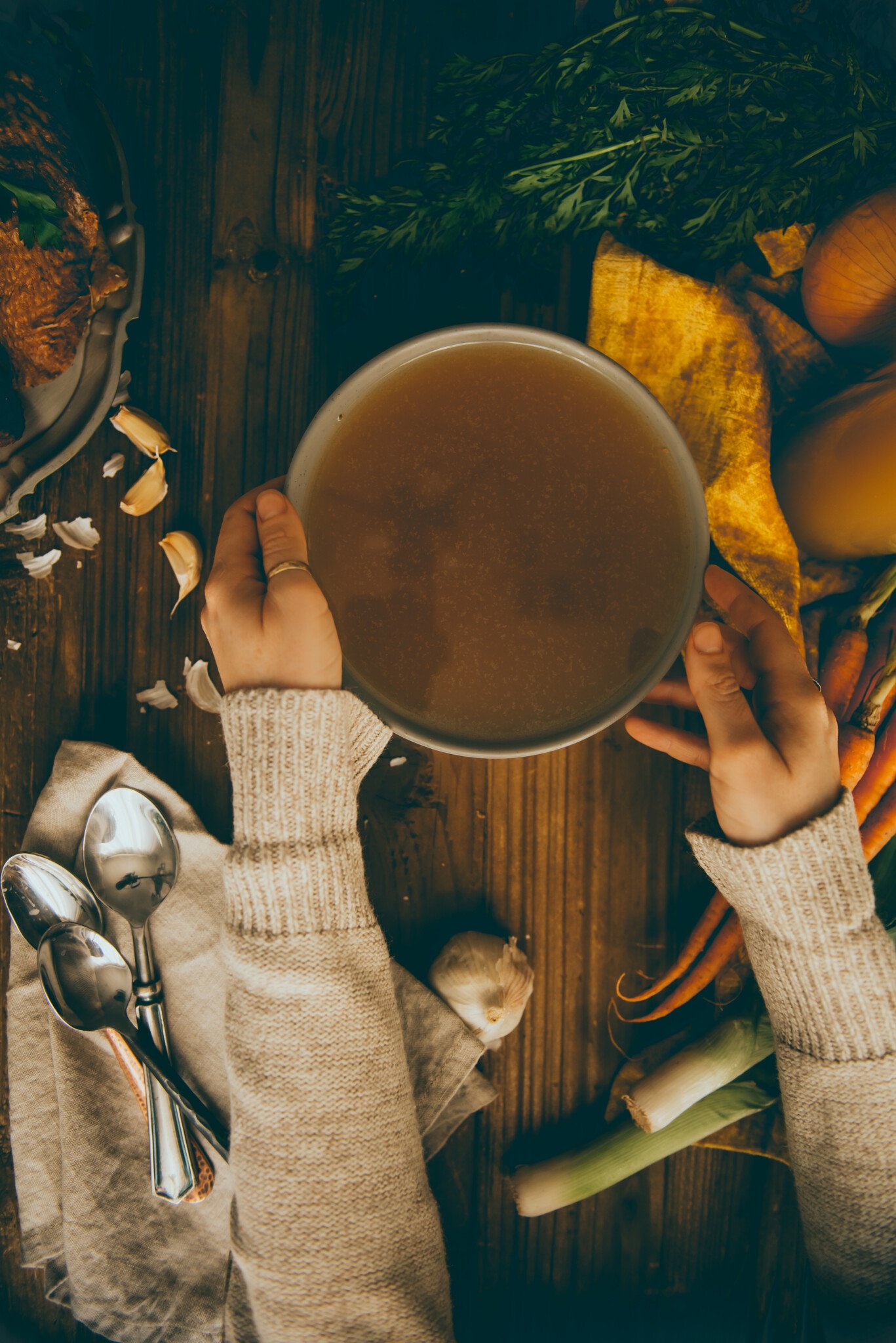 This homemade Turkey Stock uses leftover turkey bones and veggies to create a rich broth to use as a base for cozy soups or to drink by itself!
Get the Recipe: Insta-pot Turkey Stock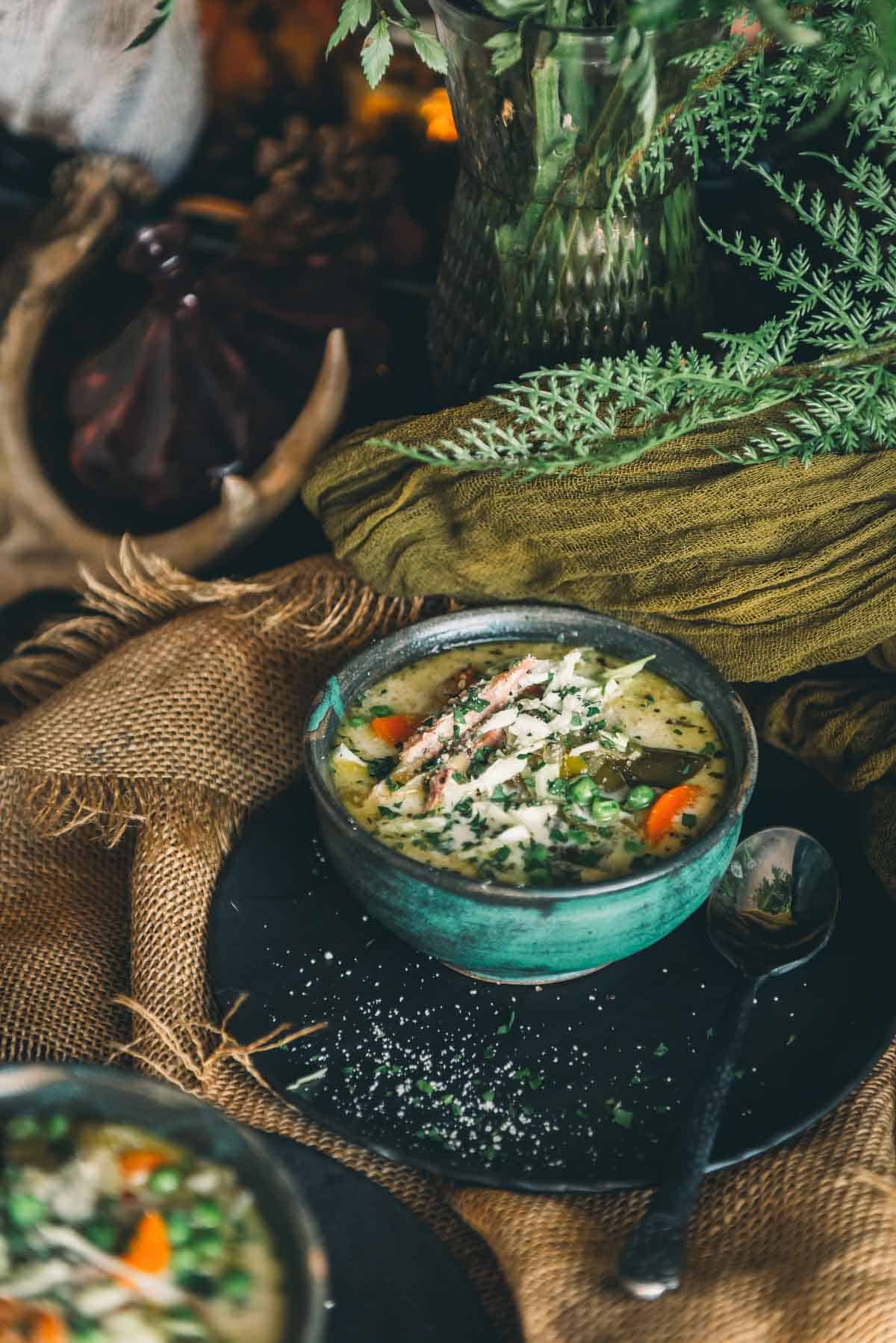 Use up the whole turkey carcass for this simple leftover turkey soup recipe. It's easy and get's better a day after you make it. Pre-game the leftovers and whip this one up.
Get the Recipe: Leftover Turkey Soup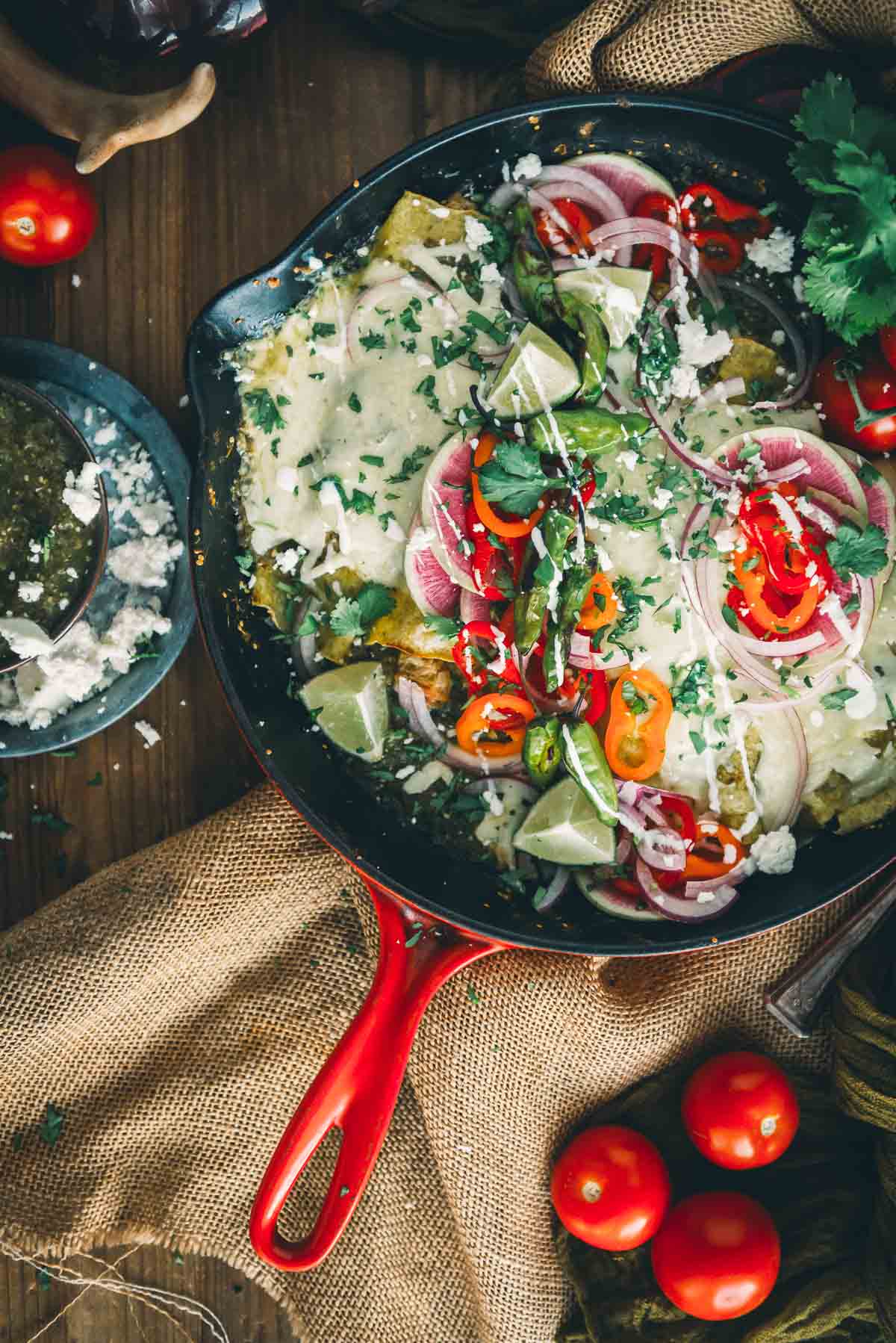 Turn turkey leftovers into mouthwatering enchiladas with this super easy family favorite recipe. Set out a toppings bar and let everyone pick and choose what they want.
Get the Recipe: Turkey Enchiladas Verdes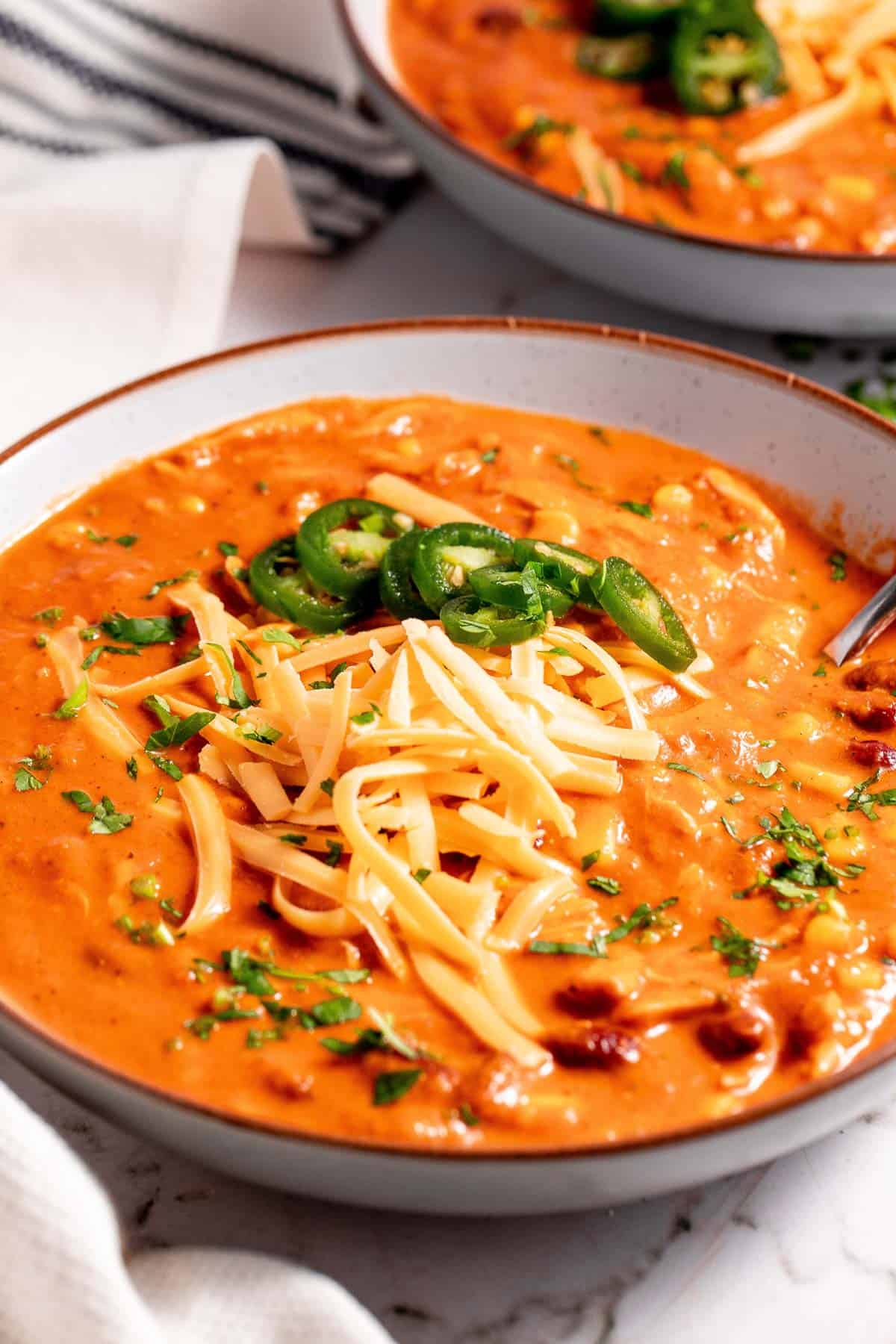 Sink your spoon into this rich and creamy soup with all the flavors of classic enchiladas. Its a great way to use up turkey leftovers without making another turkey noodle soup.
Get the Recipe: Enchilada Soup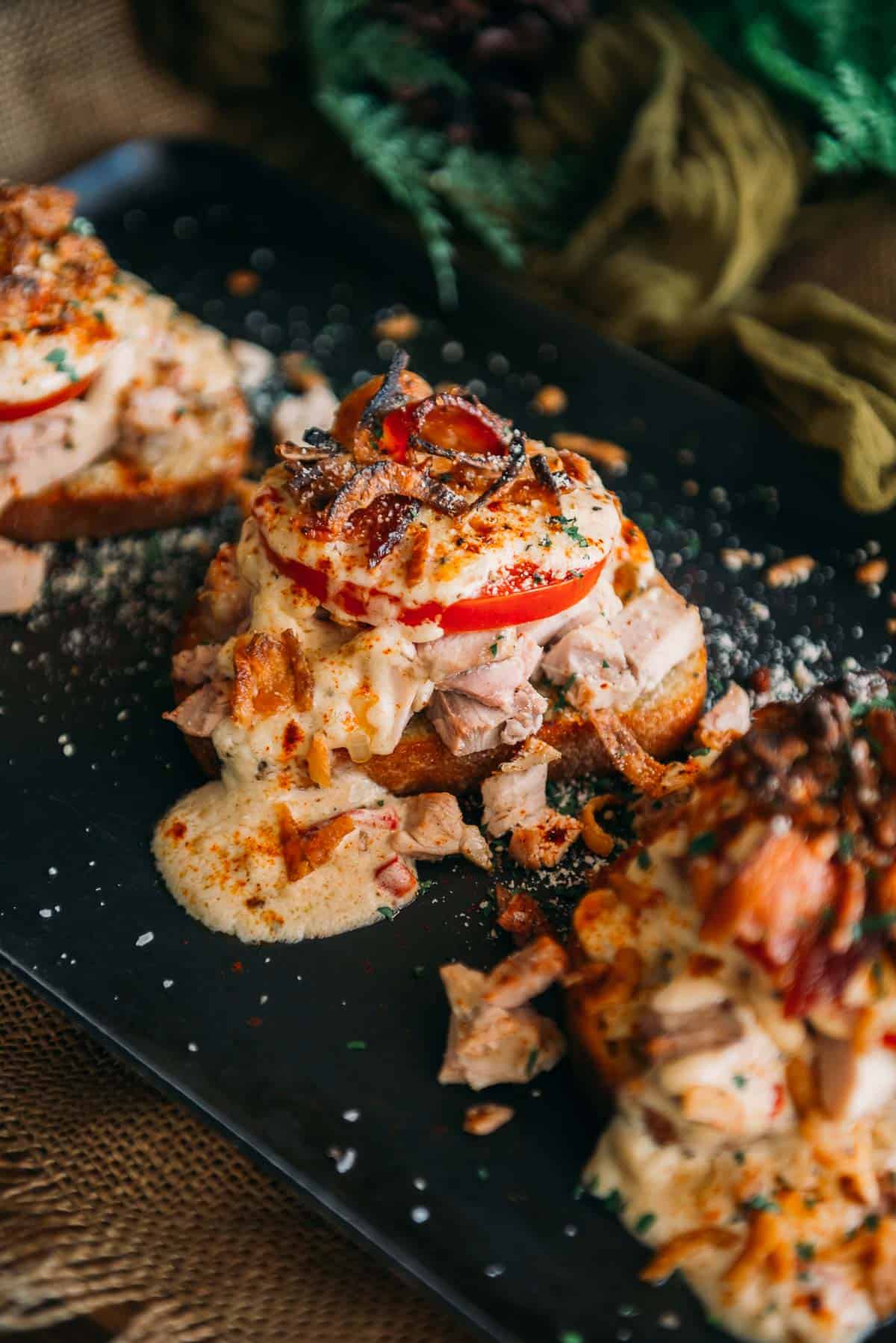 This easy recipe calls for slapping a thick slice of turkey on a piece of bread and drizzling a cascading river of gravy over the top. The best part about this recipe is the delicious bacon crumbled on top for the ultimate indulgent meal.
Get the Recipe: Turkey Hot Browns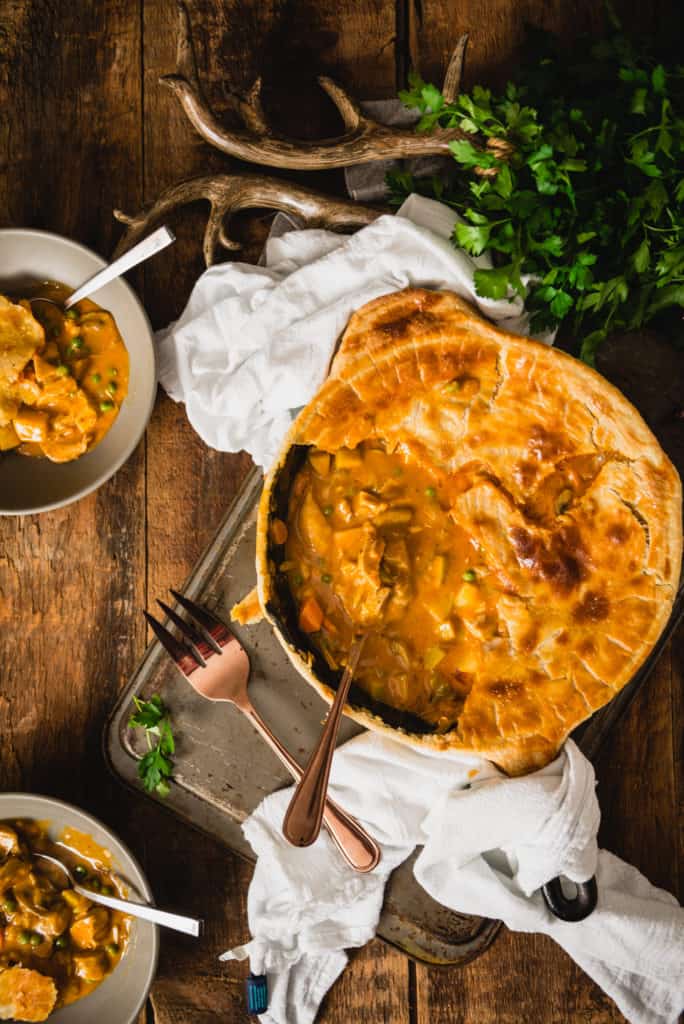 This turkey pot pie is just like the traditional chicken pot pie but with leftover turkey instead! Plus, we add a nice touch of curry for some aromatic goodness.
Get the Recipe: Curried Turkey Pot Pie
Who doesn't love taco night – especially when it uses up leftovers? And these pulled turkey tacos make the perfect hand-held vessel for all of your favorite taco toppings while using up that leftover turkey.
Get the Recipe: Pulled Turkey Tacos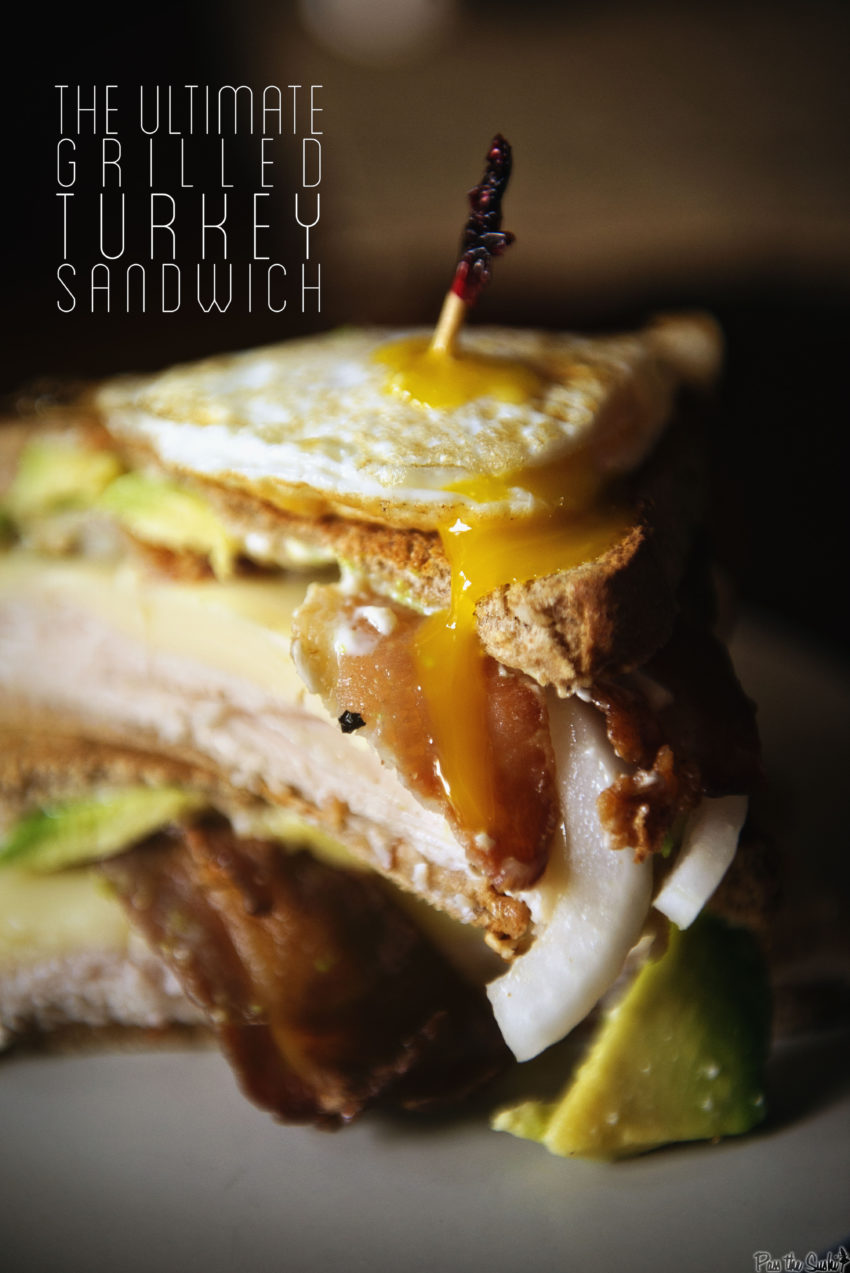 With leftover turkey, sharp cheddar cheese, avocado, bacon, onion, and egg, these leftover turkey sandwiches are the perfect recipe for an easy lunch.
Get the Recipe: Leftover Turkey Sandwiches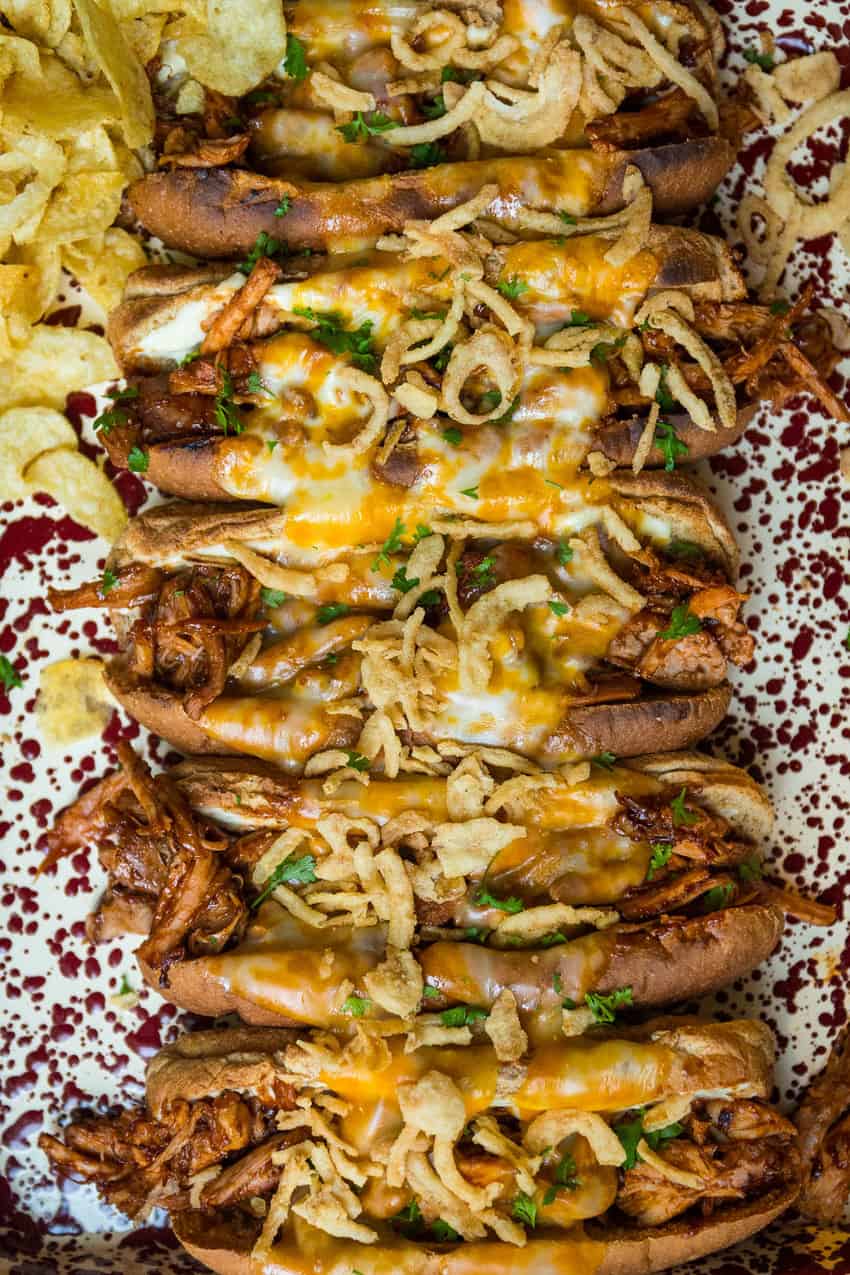 This delicious sandwich is one of the best ways to use turkey leftovers. We take shredded turkey, pile it on top of hoagie rolls, melt some cheese on top, and slather it with BBQ sauce!
Get the Recipe: Smoked Turkey Sandwich
It doesn't get any more classic than old-school turkey noodle soup. With thick noodles and chunks of leftover smoked turkey, this is as down-home as leftovers can get.
Get the Recipe: Smoked Turkey Noodle Soup
Alright, now take that leftover turkey and turn it into a classic turkey sandwich with the kick from Alabama white sauce. It's the perfect twist on a typical turkey sandwich.
Get the Recipe: Smoked Pulled Turkey Sandwich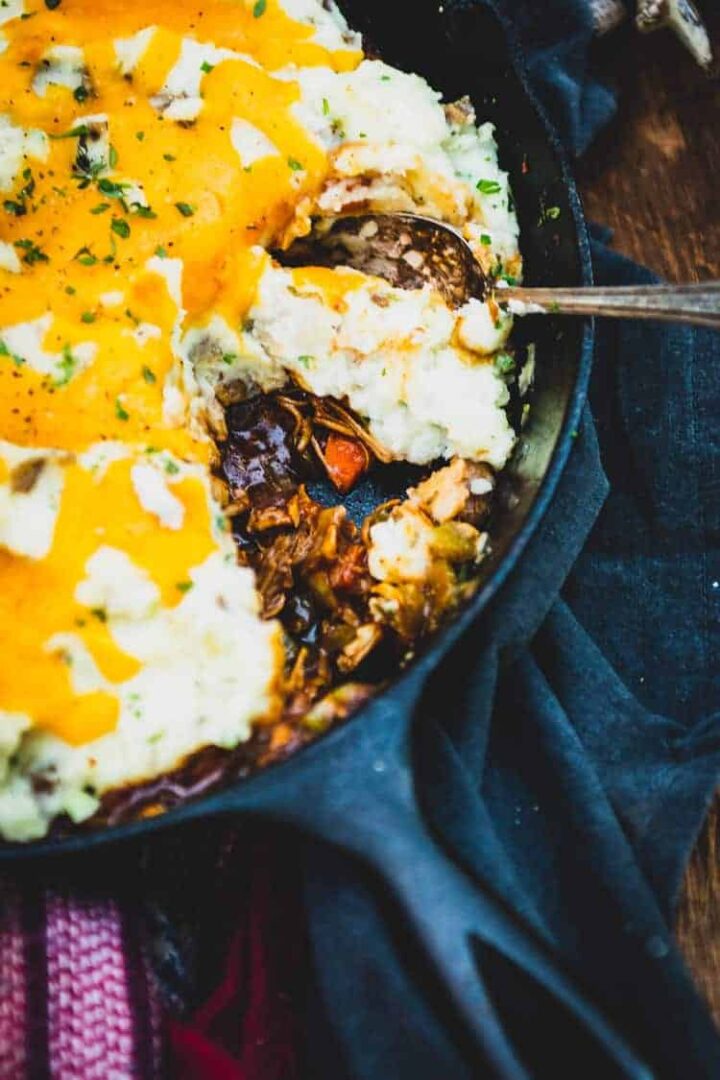 All you need for this simple recipe is some BBQ sauce, leftover mashed potatoes, cheddar cheese, and chopped turkey! The result is a filling meal that takes basic turkey to new heights.
Get the Recipe: Turkey Shepherd's Pie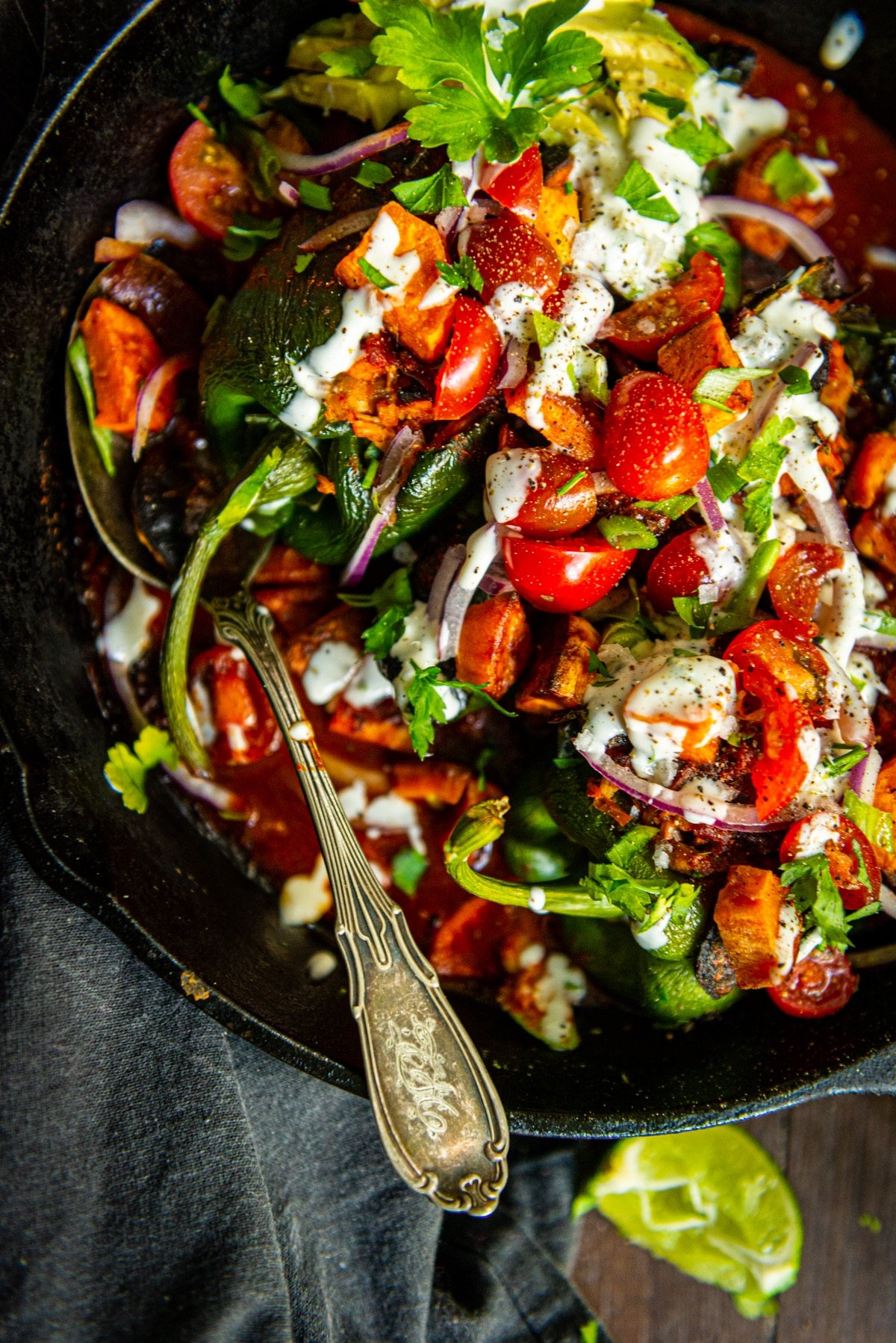 This easy meal is a great way to use leftover turkey. For this recipe, you can swap out the chicken for turkey. Then, the turkey is shredded, tossed with an enchilada-like sauce, and placed atop a bed of charred poblano peppers. It's the perfect low-carb meal that'll keep you full!
Get the Recipe: Turkey Tinga Stuffed Peppers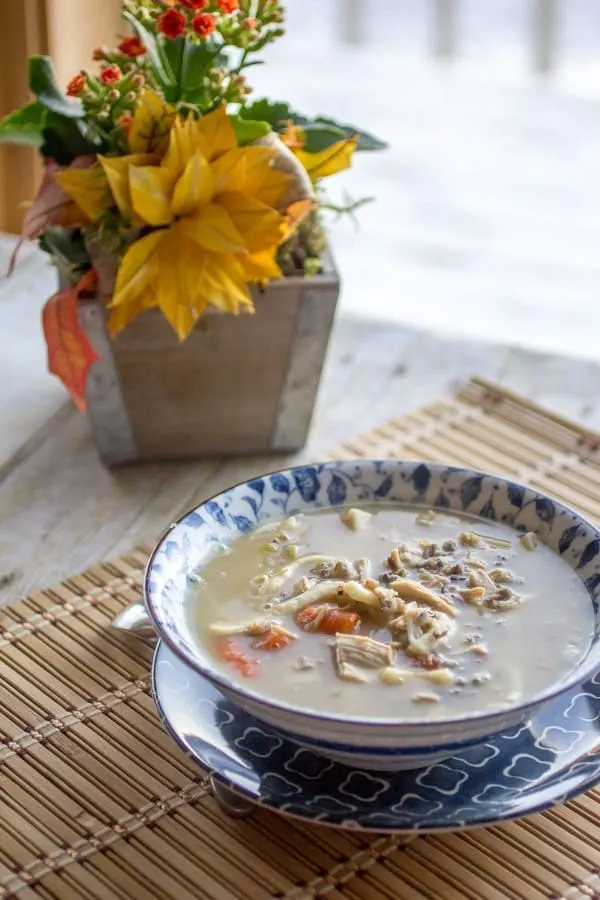 Old-fashioned turkey noodle soup is a perfect way to use up leftover turkey. This recipe is simple and will warm you right to the bones. The best part? You can freeze it for later.
Get the Recipe: Homemade Turkey Noodle Soup
Who doesn't love a little slider? This fun smoked turkey slider recipe turns the turkey sandwich into a melty cheesy bite-sized delight.
Get the Recipe: Smoked Turkey Sliders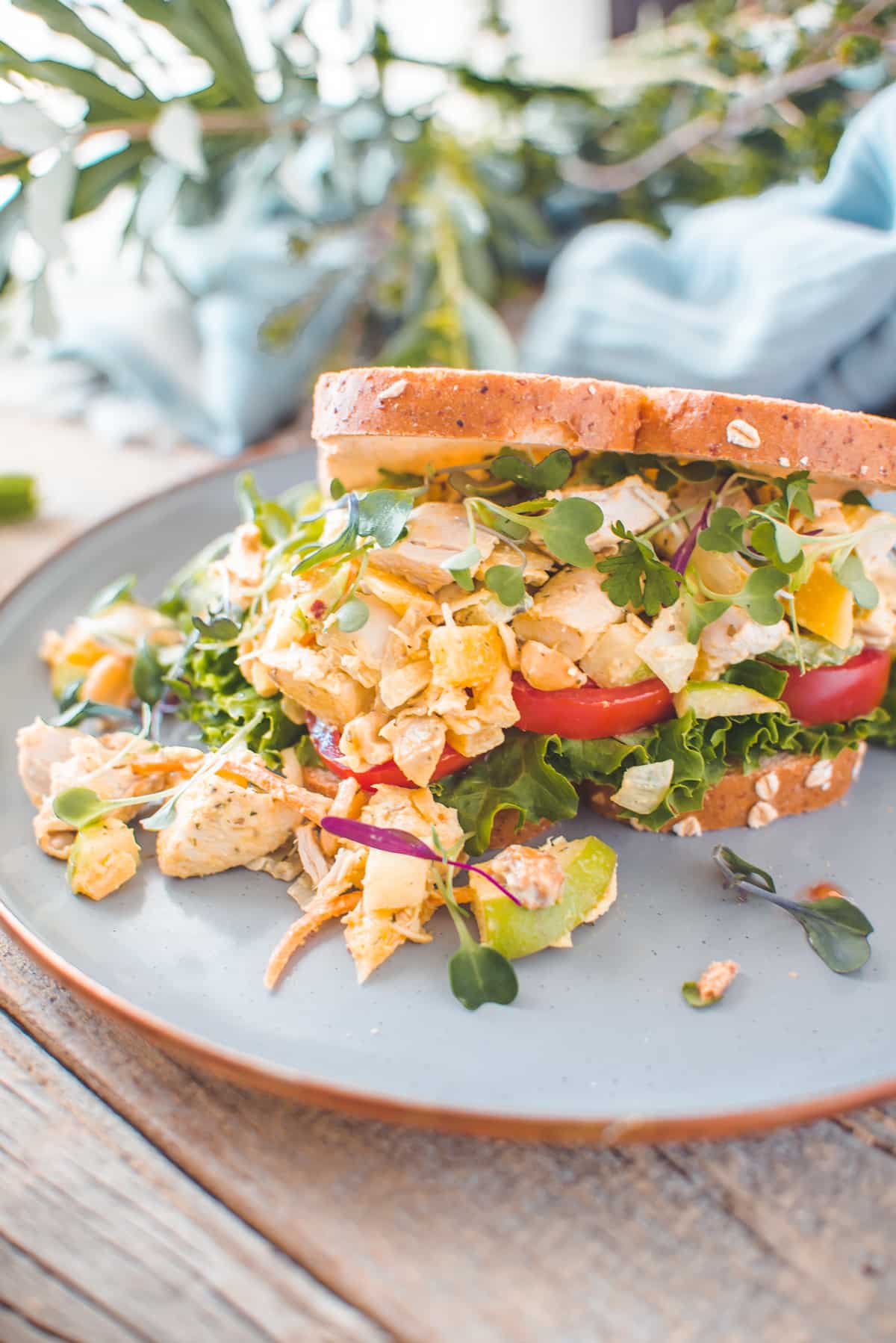 This recipe gives leftover turkey a flavorful makeover with fresh herbs, warm curry spices, dried fruit, nuts, and more. You can enjoy it in wraps, sandwiches, lettuce cups, or just spoon it onto a cracker.
Get the Recipe: Curry Turkey Salad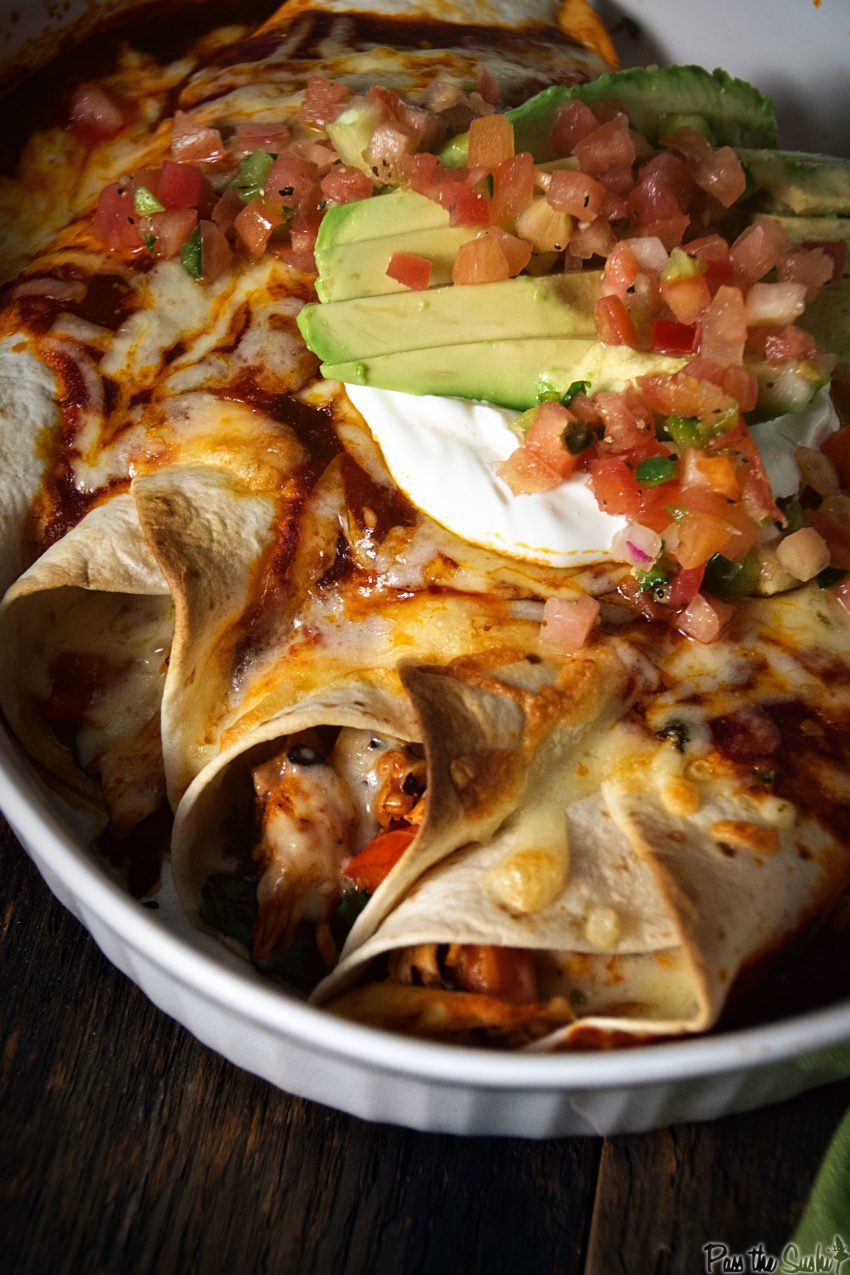 Make delicious turkey enchiladas with this easy recipe! All you have to do is sauté garlic, mushrooms, onions, and peppers in a skillet, add your leftover chipped turkey, and add your enchilada sauce! Then, wrap up the mixture in tortillas, bake, and you have the perfect family dinner!
Get the Recipe: Weeknight Enchiladas
Talk about the perfect dish when you're wondering how to use up leftover turkey! This chopped salad is light and refreshing, which we could all use for a day or two after the big holiday feast.
Get the Recipe: Chopped Turkey Salad with Honey Mustard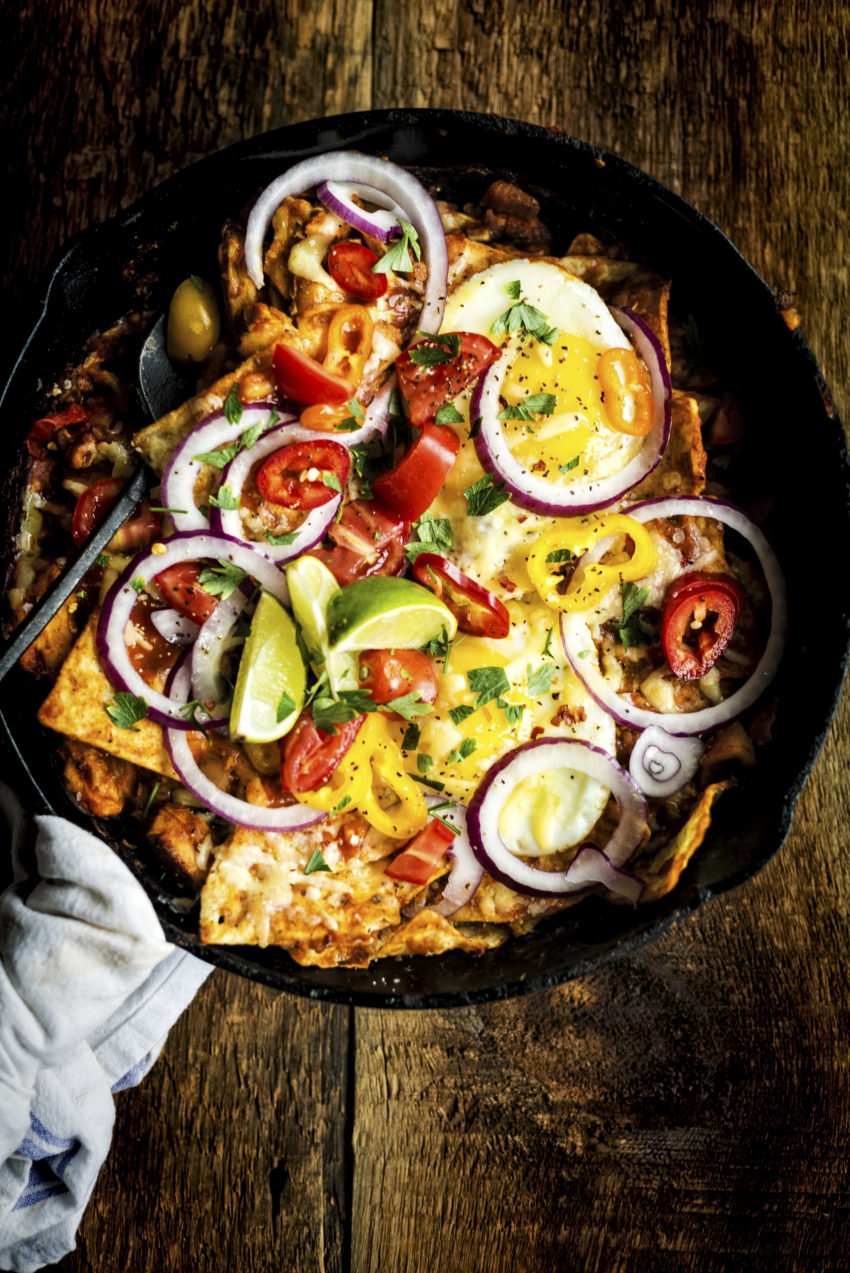 Take your brunch recipes to the next level with this easy meal! Use leftover turkey, corn tortillas, enchilada sauce, eggs, cheese, red onion, and red pepper to make a quick breakfast meal!
Get the Recipe: Turkey Chilaquiles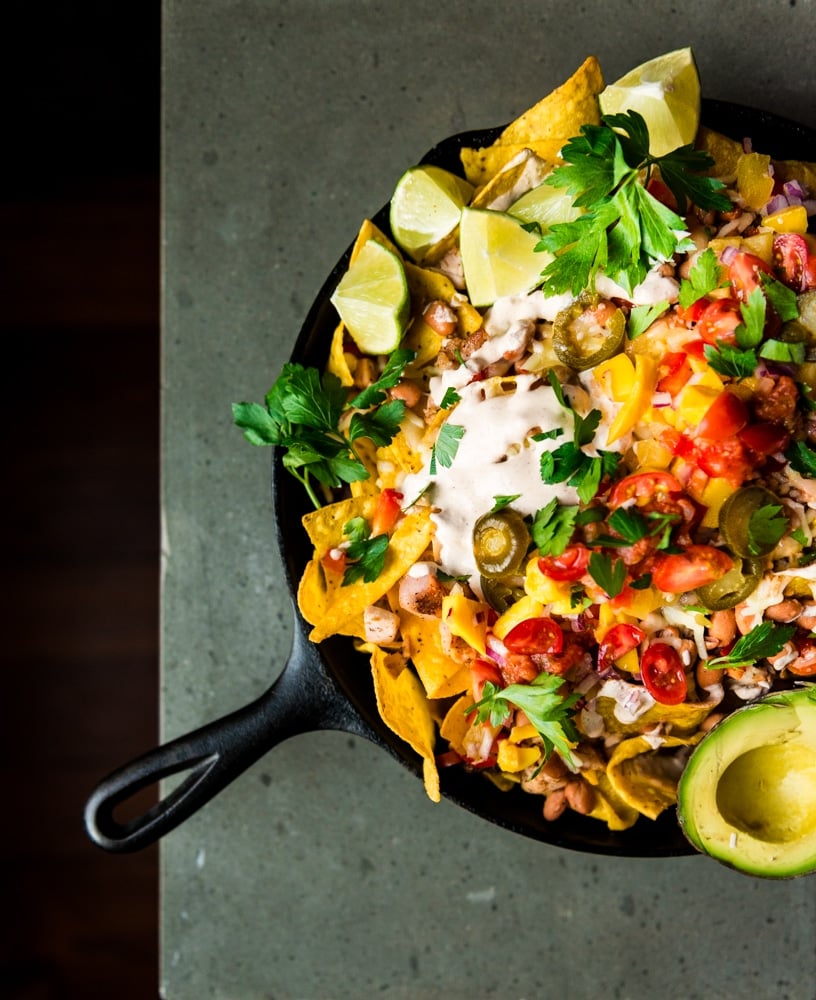 Forget Mexican takeout and make these delicious nachos! Chop up your leftover turkey and grab some tortilla chips, beans, avocado, sour cream, and whatever else you want to put on your nachos!
Get the Recipe: Smoked Turkey Nachos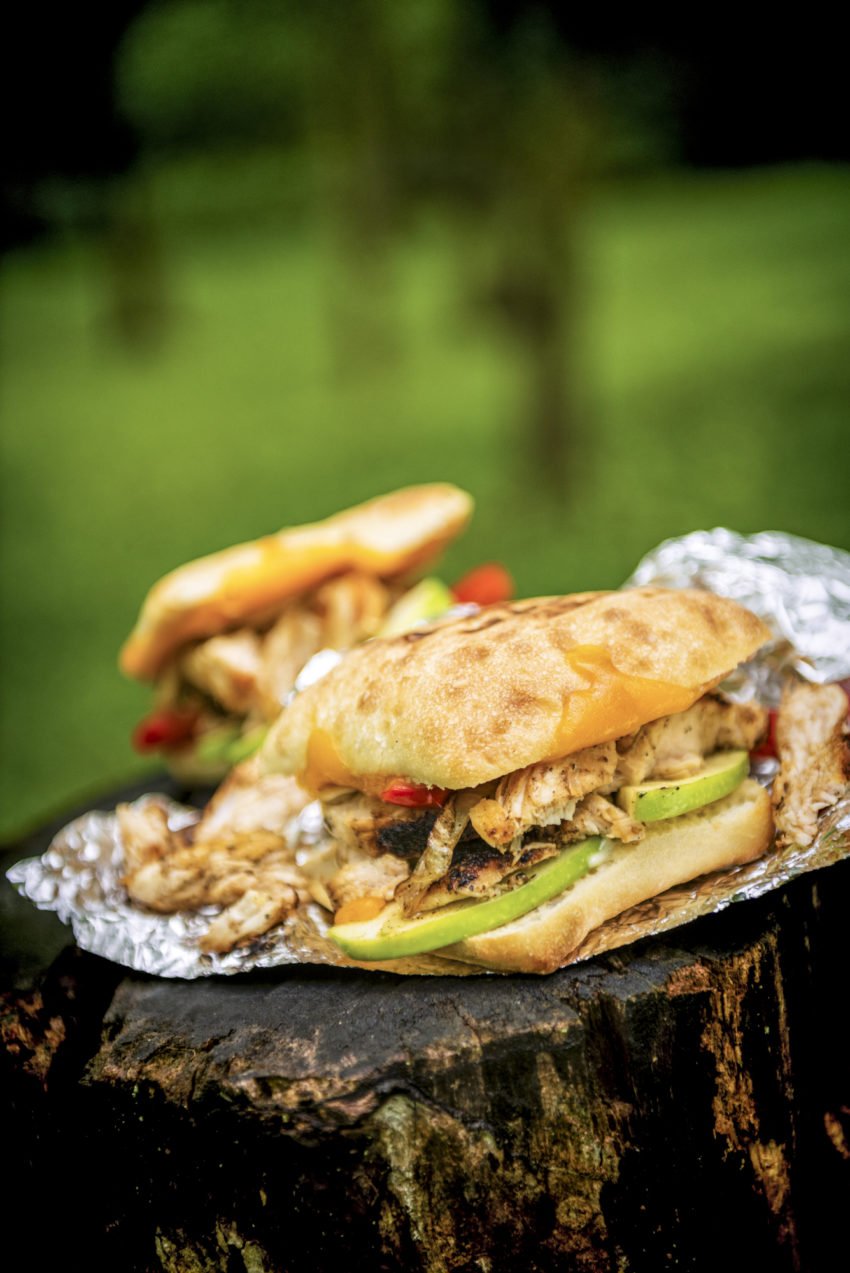 Chop up that leftover turkey and make this curry turkey salad sandwich! This leftover sandwich involves slicing up some chicken or turkey and pairing it with Granny Smith apple slices, cheddar cheese, and mayo on a ciabatta roll.
Get the Recipe: Foil Wrapped Turkey Panini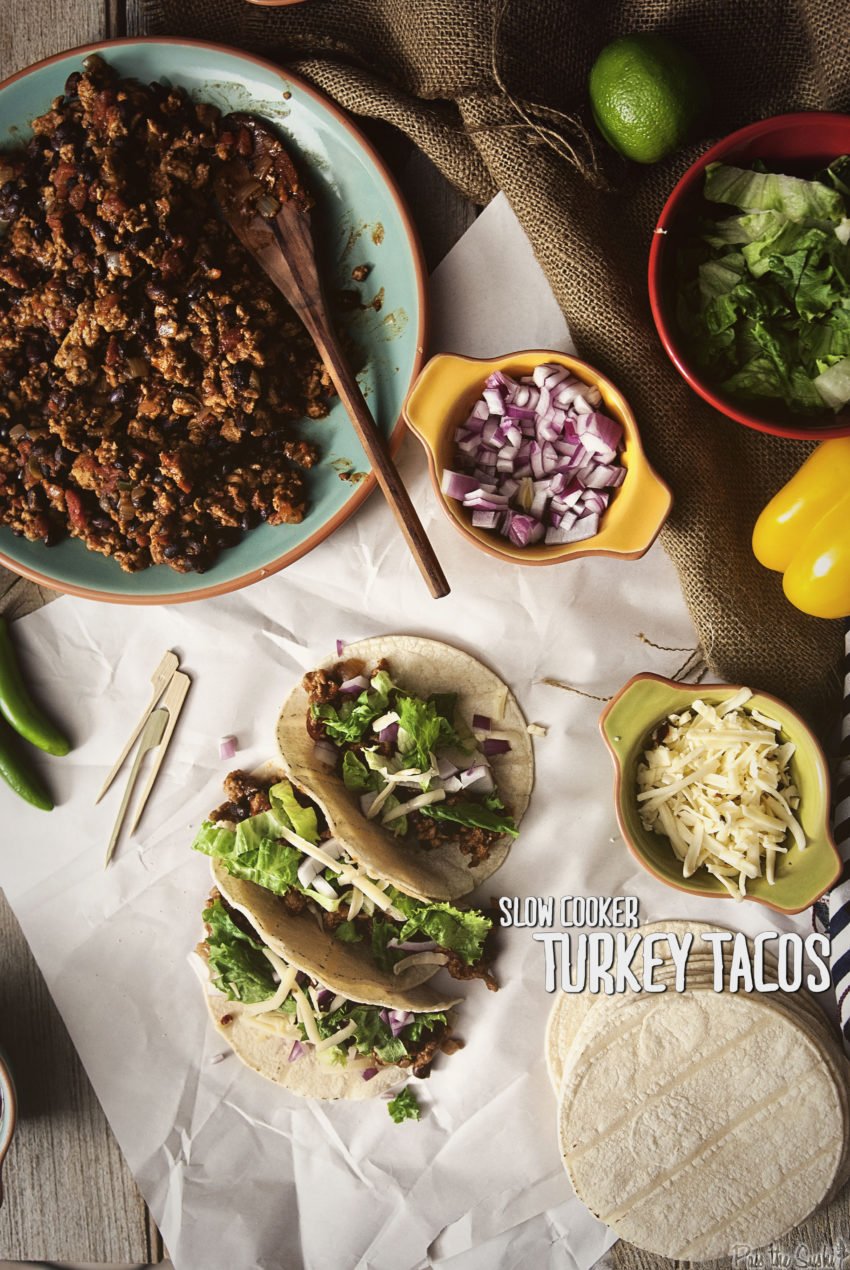 Swap the ground turkey for your leftover turkey. This makes for a quick and easy taco night that everyone loves and takes care of cleaning out some space in your fridge all at the same time.
Get the Recipe: Crockpot Turkey Tacos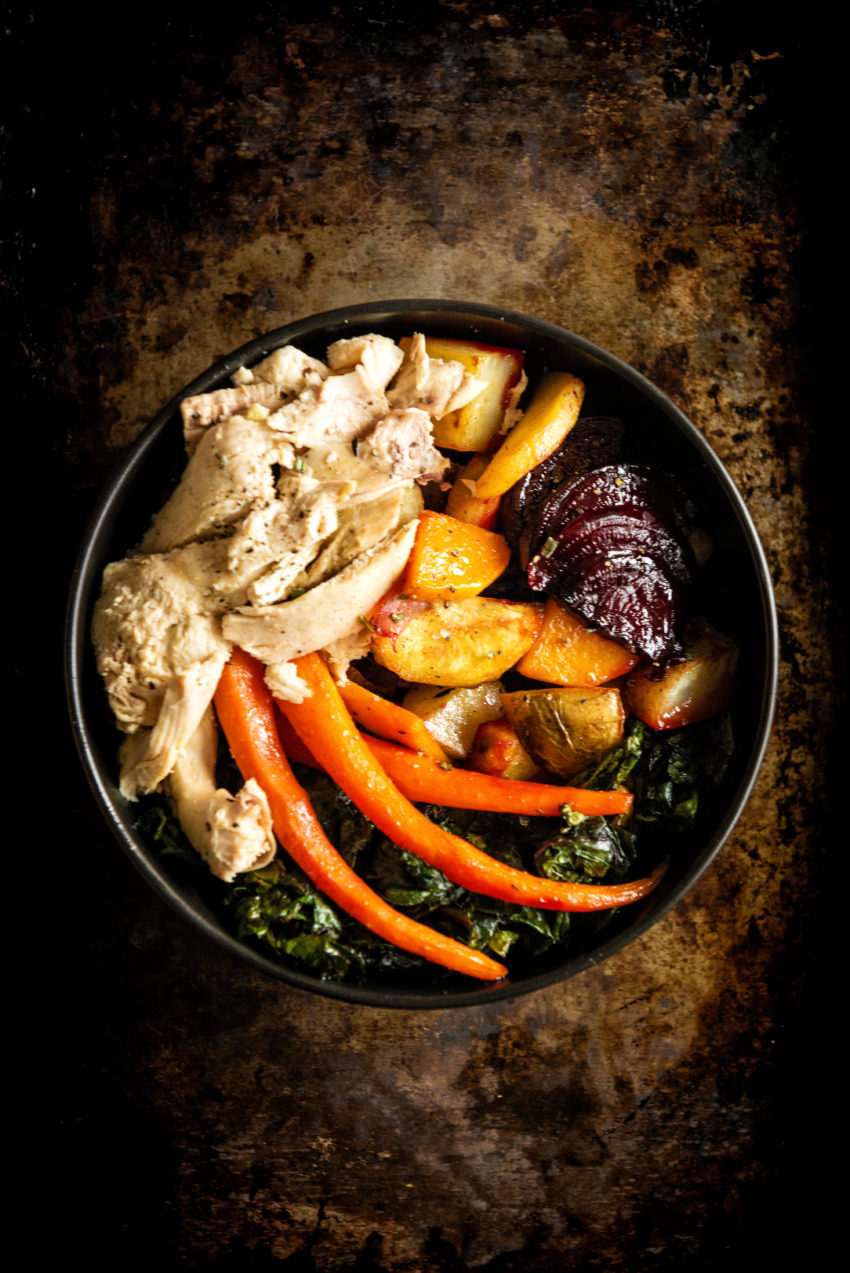 This power bowl is an easy way to use up leftover turkey! All you need to do is roast up some root vegetables and place them in a bowl alongside your turkey slices! You could even spread some leftover gravy on top for extra flavor and moisture.
Get the Recipe: Maple Turkey Power Bowl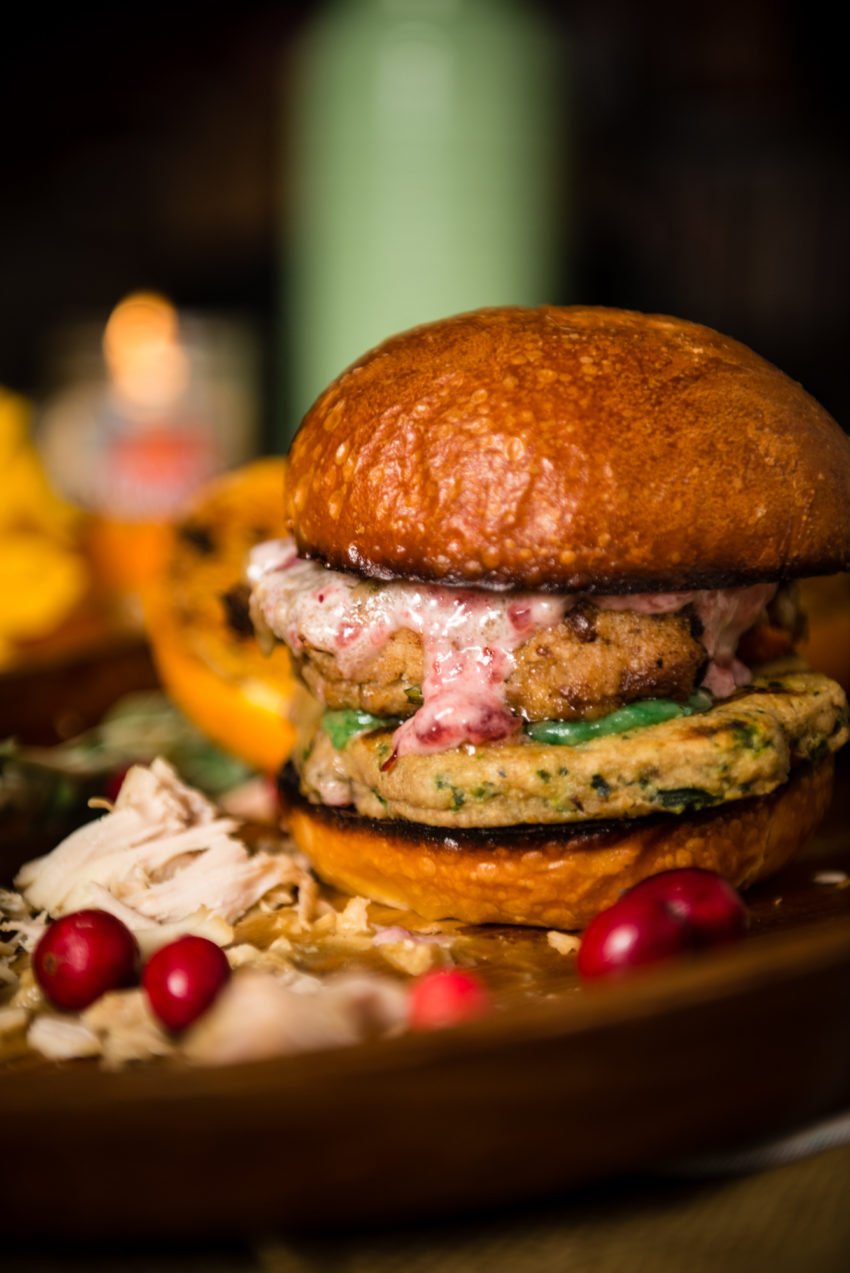 Black Friday has never looked better. This recipe takes leftover turkey and places it between two brioche buns with leftover cranberry sauce, leftover stuffing, and gravy! It's like Thanksgiving dinner all over again.
Get the Recipe: Black Friday Turkey Burger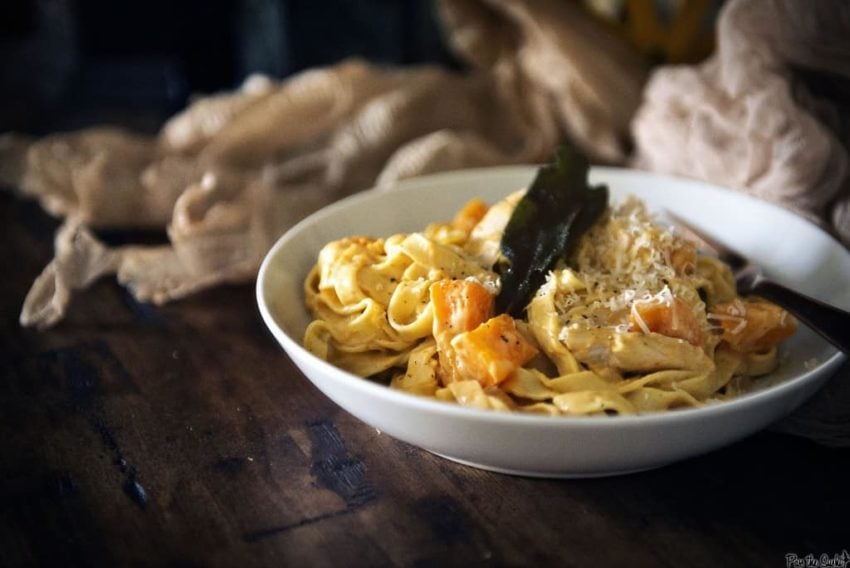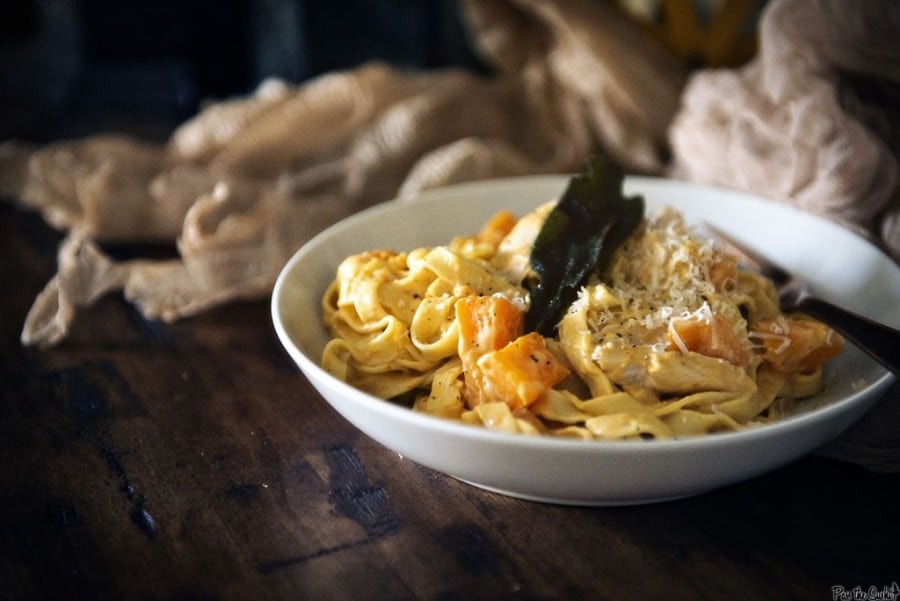 This quick comfort meal takes butternut squash, Alfredo sauce, pumpkin puree, leftover turkey, and fresh pasta and turns it into the ultimate post-holiday meal.
Get the Recipe: Creamy Alfredo with Turkey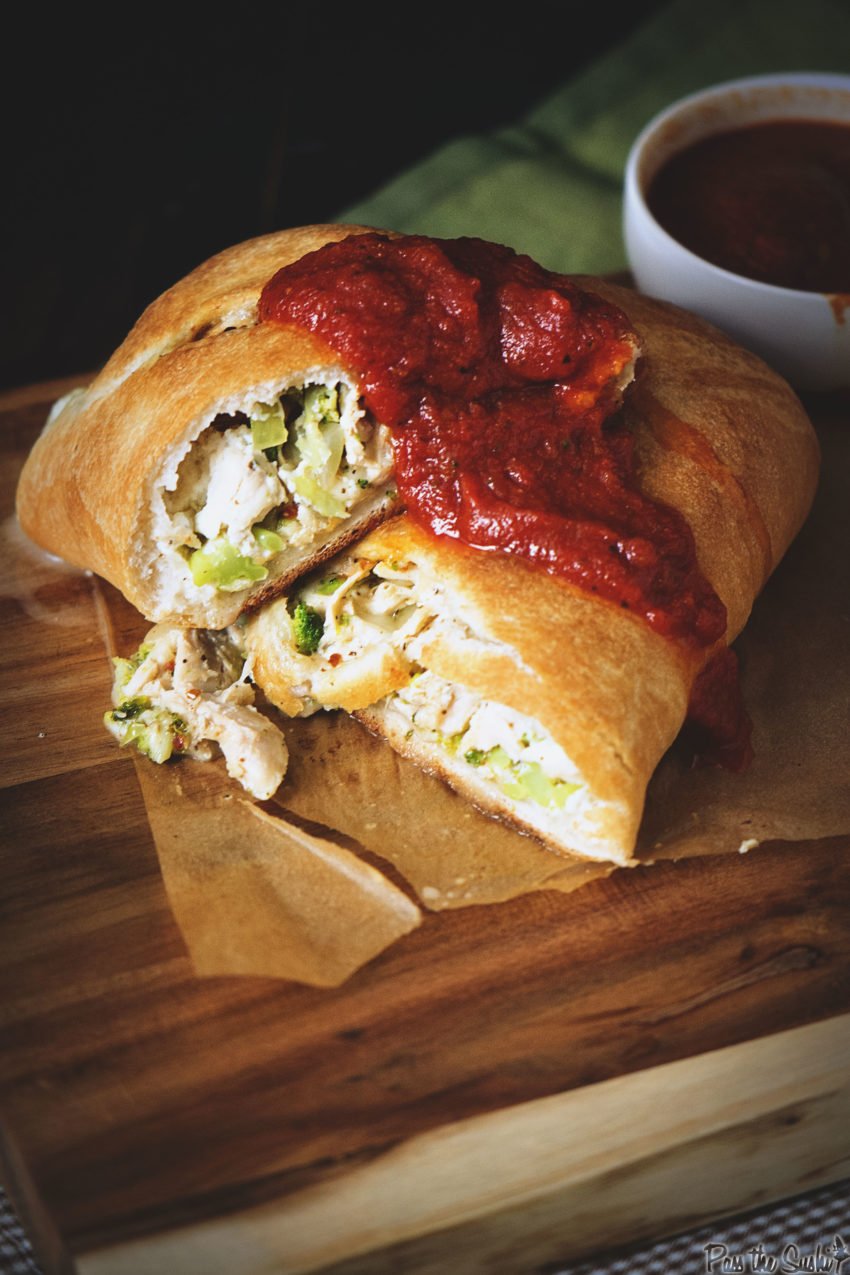 Your next pizza night will never be the same after this quick meal! All you need is some leftover turkey, broccoli, mozzarella, pizza dough, marinara sauce, and ricotta, and you can make this quick recipe!
Get the Recipe: Easy Stromboli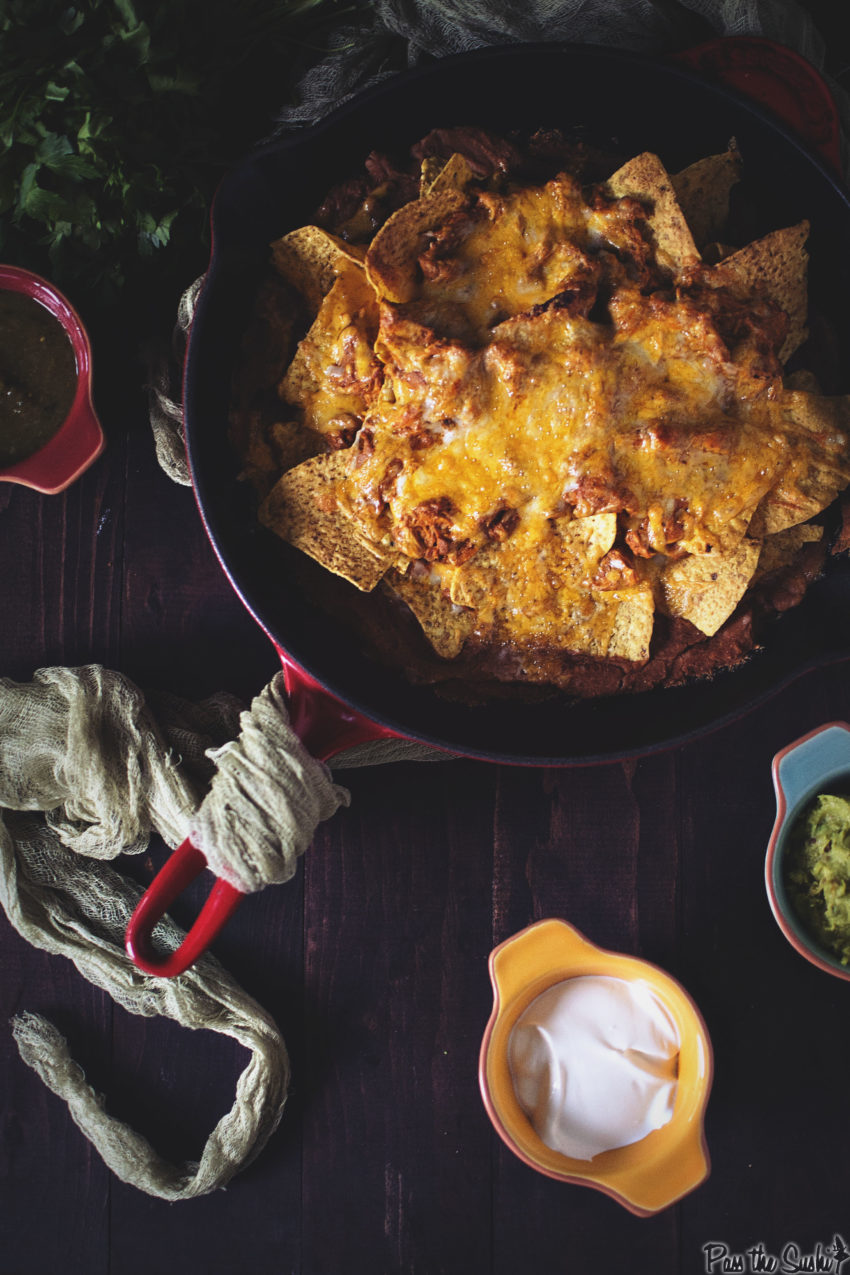 Enchiladas meet nachos in this quick recipe. Chop your leftover turkey and pile up refried beans, cheddar cheese, and enchilada sauce on top of a bed of tortilla chips.
Get the Recipe: Turkey Enchiladas Nachos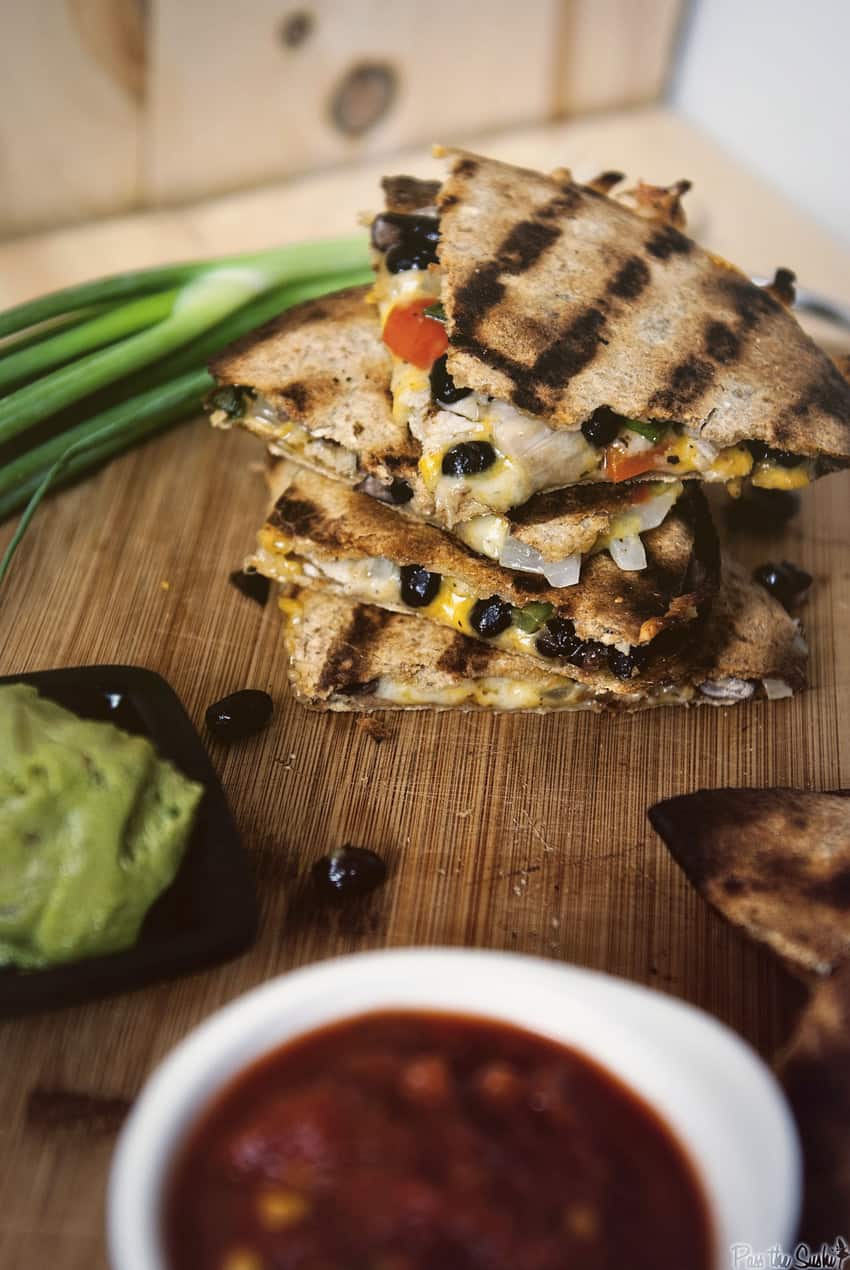 This quesadilla recipe is made with leftover turkey, bacon, BBQ sauce, ranch, and Monterey Jack cheese for a super flavorful meal.
Get the Recipe: Bacon Ranch Quesadilla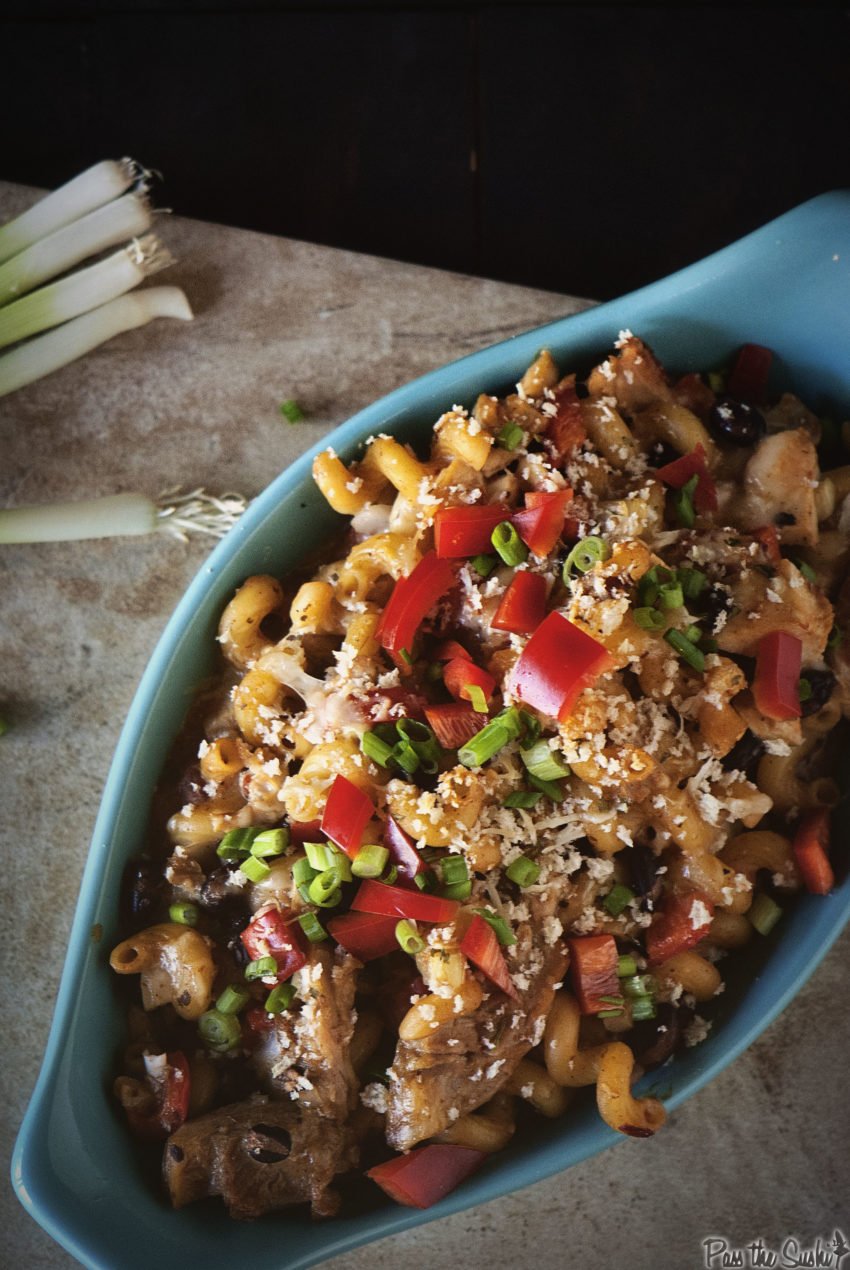 Make this delicious mac and cheese with any extra turkey you have! This spicy twist on traditional mac and cheese consists of making a creamy sauce out of Alfredo sauce, chipotle salsa, and other simple ingredients. The result? It's a delicious meal perfect for switching things up on taco night.
Get the Recipe: Spicy Mac and Cheese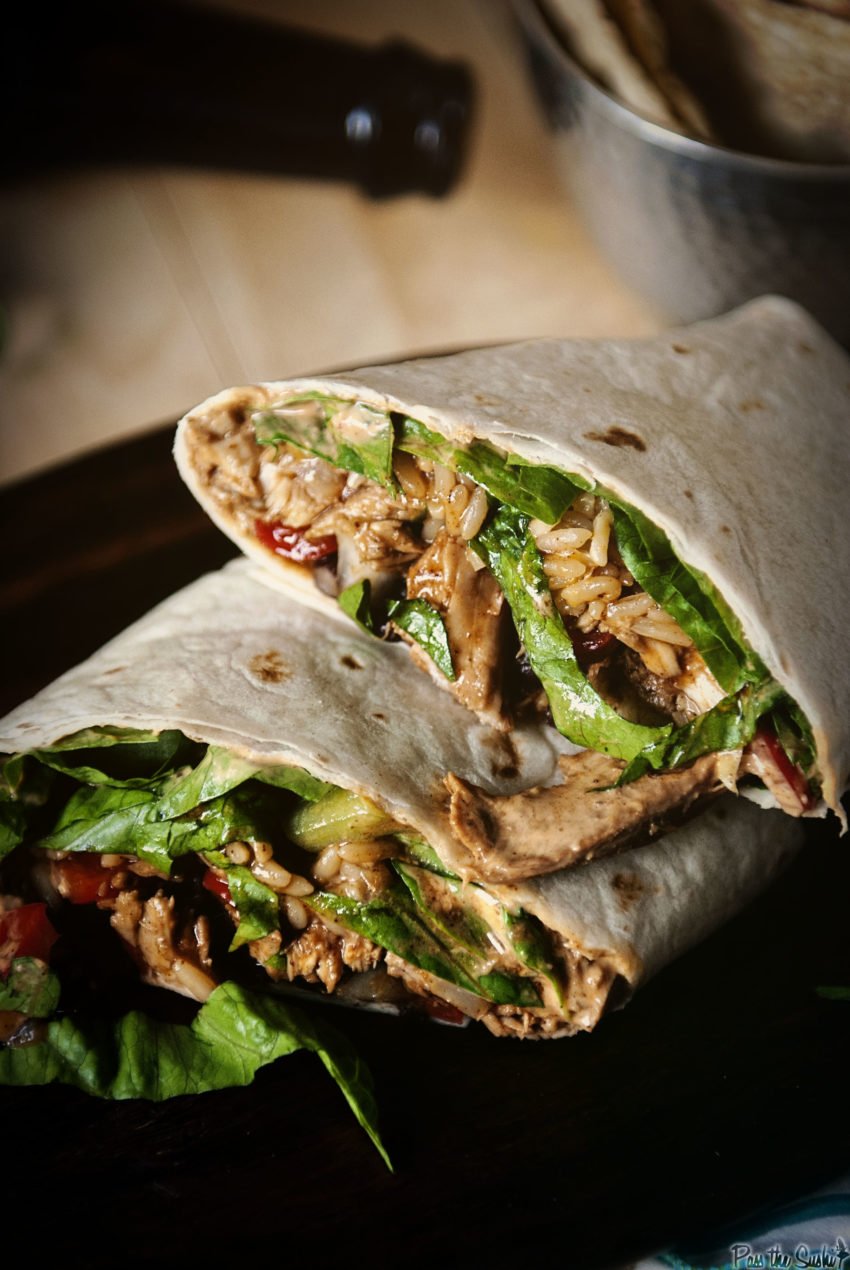 This fun twist on burritos is the perfect way to enjoy leftover turkey. Fill these bad boys up with chopped turkey, sour cream, veggies, and fajita seasoning for a quick meal.
Get the Recipe: Turkey Burritos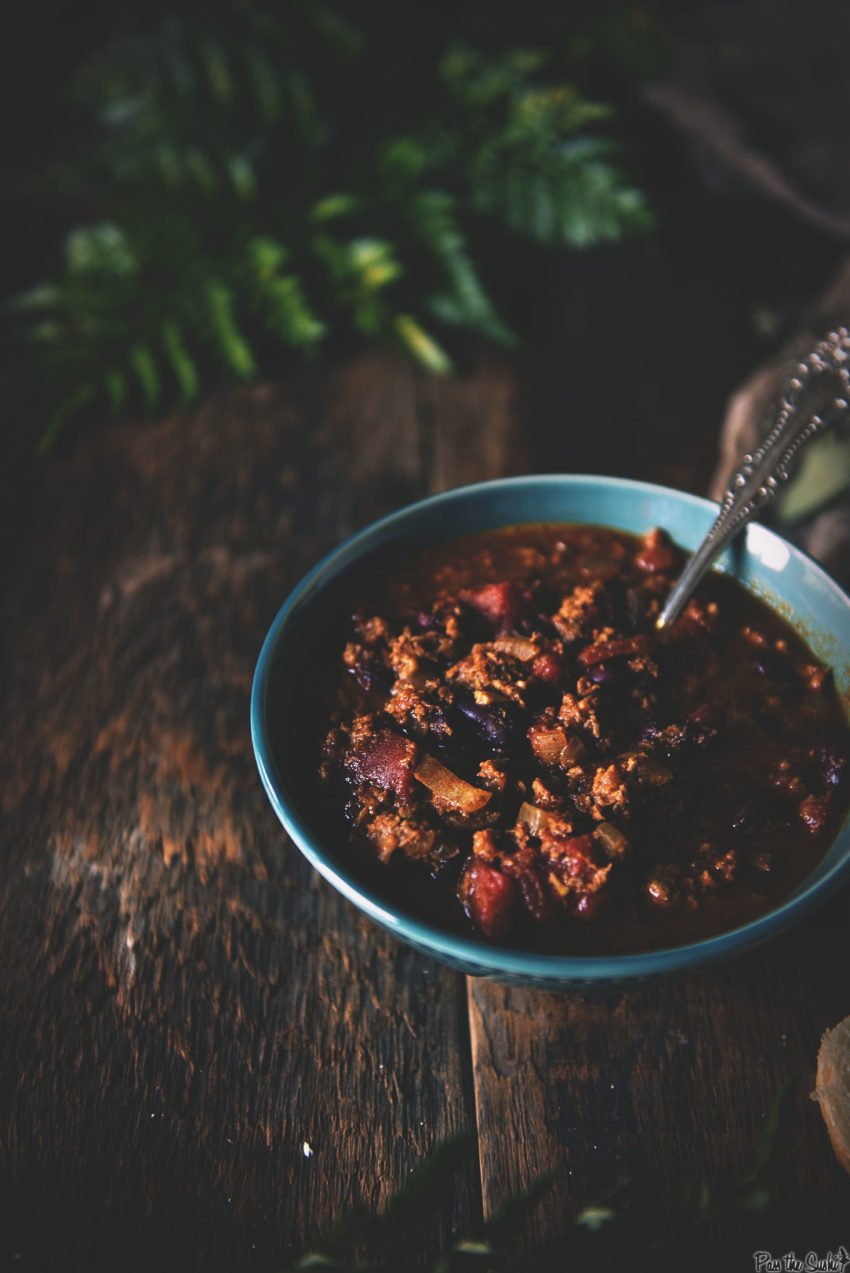 Traditional chili gets a makeover with this holiday recipe. Take your leftover turkey, chop it up, and throw it in a pot in place of the ground turkey with other simple ingredients for the ultimate comforting soup.
Get the Recipe: Slow Cooker Turkey Chili
With over 30 recipes, this collection offers delicious and creative ways and quick recipes to transform your Thanksgiving turkey leftovers into easy new dishes, delicious meals, and easy weeknight dinners. You'll look forward to leftovers with these comforting casseroles, soups, salads, and more! No more boring turkey recipes for you!