This post may contain affiliate links. Please read my disclosure policy
Kick up the seasonal flavors with this potato power bowl. A simple mix of fresh seasonal veggies makes the Roasted Roots and Chicken Power Bowl with Maple Dipping Aioli perfect, no matter when you serve it.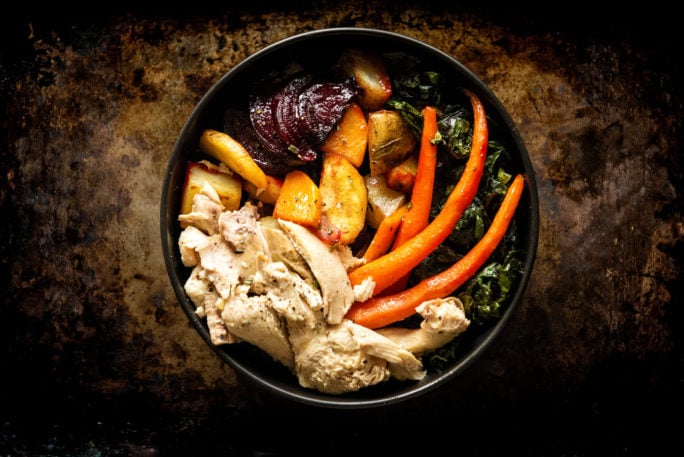 This post was created for the Idaho Potato Council because we all believe bowls aren't just about blended pastel fruits. As always, thoughts expressed and opinions are my own. Cept for the blended fruit part. That's just gross.
Question – root veggies. Do you love them or hate them? Cuz, I am all about gnawing on all of the veggies (blame it on the carnivore side – but I'll take veggies over fruit any day of the week). And they make this chicken power bowl shine.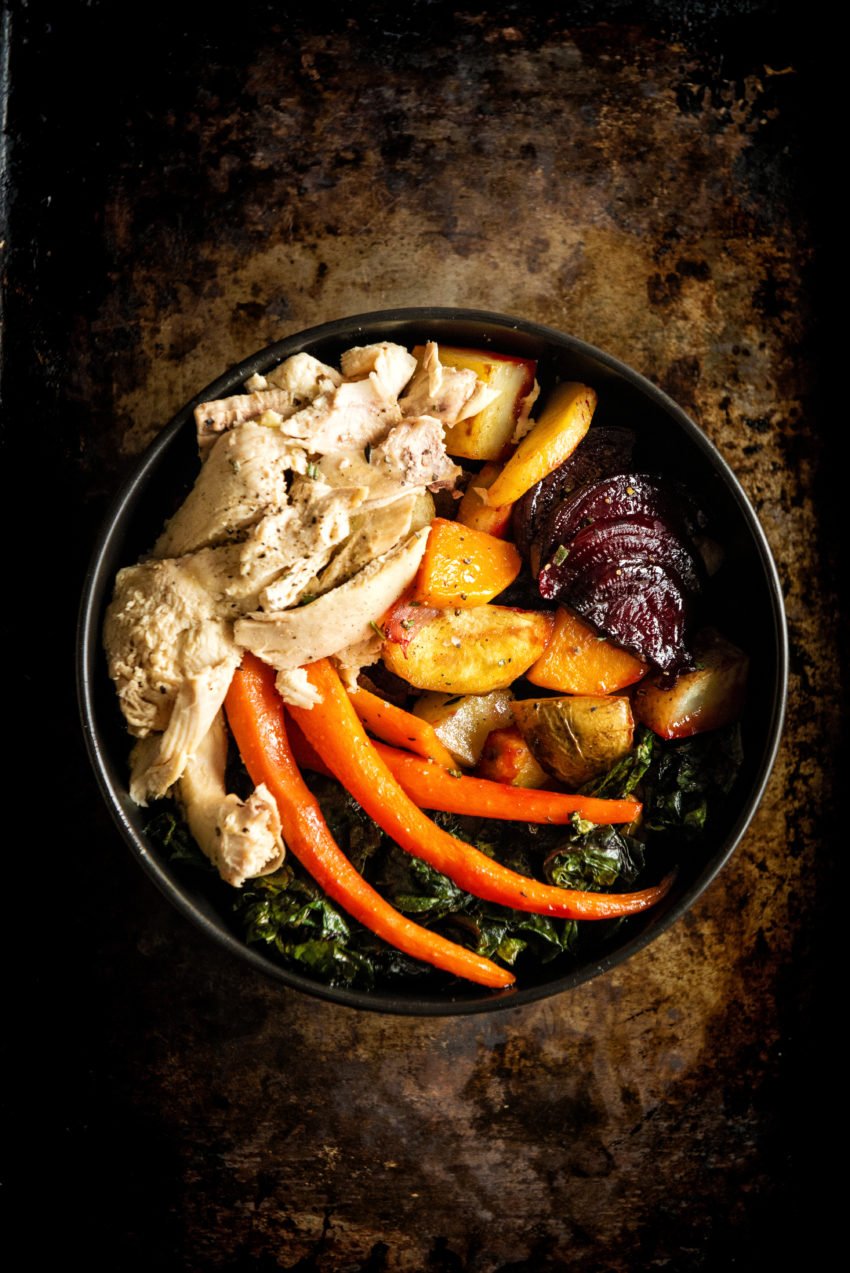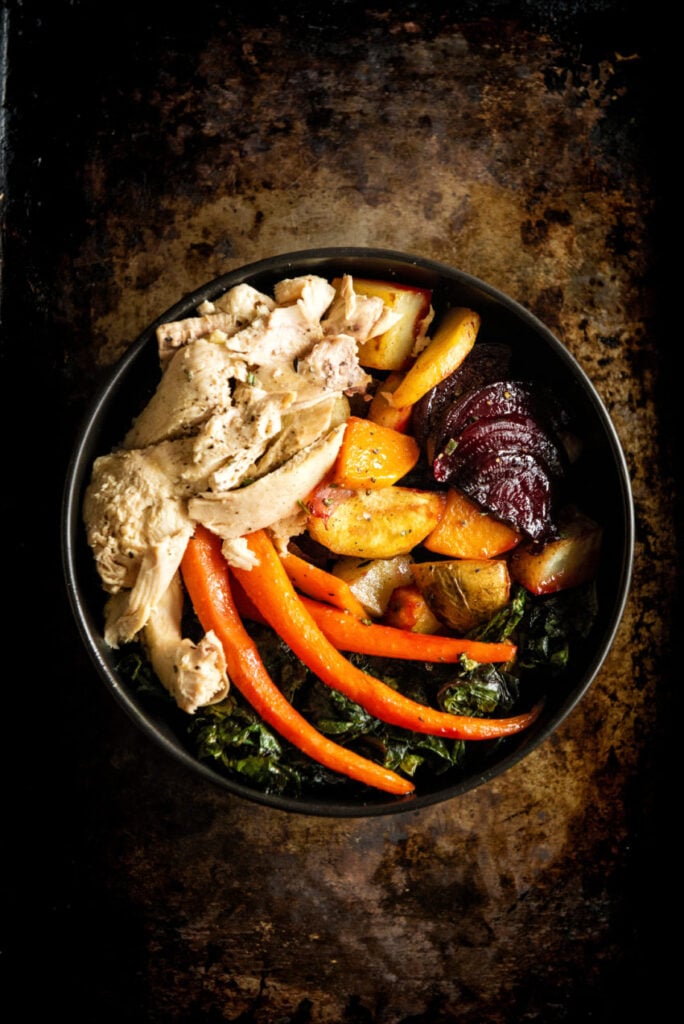 To not love a root veggie, is to not have ever enjoyed it roasted properly. The sugars caramelize and bring out the best flavors as they roast and it turns even the most boring veggies into a candy that I can't resist. Pairing a simple tray of roasted veggies with easy sausages, or chicken is my go to quick meal where I can sneak in a pile of healthy and feel all sorts of good about my choices. Because, you know, it can't be all cheeseburgers all the time, otherwise, I'd really have to up my cardio program.
I mentioned in yesterday's post that I was bringing you back to back (savory) power bowls this week and this one I was super stoked to make. Not only does this pack all the sweet from those beautiful roasted root veggies (seriously, embrace the root veggies), I sauteed some Swiss chard with garlic to add a big dose of greens to this meal and it really rounded out the bowl perfectly. If you can't find chard, grab whatever is on hand, spinach, collard greens, or even kale will work great as a quick addition. Use up leftover smoked chicken and this power bowl comes together quick!
See the other 3 bowls in this Idaho Potato Council inspired Power Bowl challenge!
Want more Power Bowl inspiration? Try some of my favorite recipes
If you've tried my Roasted Roots and Chicken Power Bowl Recipe or any other recipe on GirlCarnivore.com please don't forget to rate the recipe and let me know where you found it in the comments below. I get inspired by your feedback and comments! You can also FOLLOW MEon Instagram @girlcarnivore as well as on  Twitter and Facebook.