What's not to love about slow smoked pork? Give me the platter baby and let's see if you can impress me.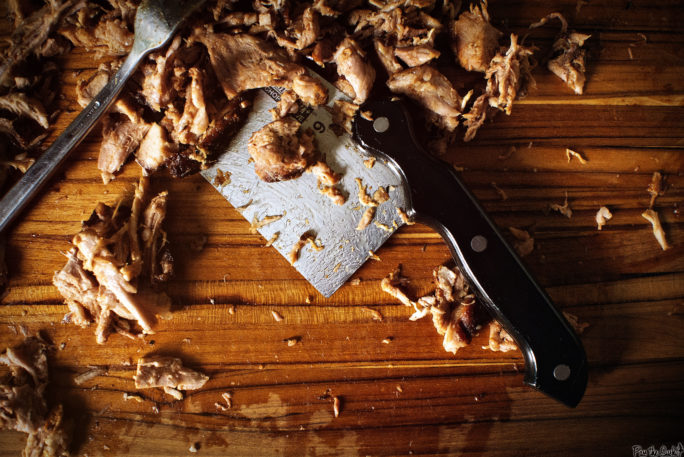 Who's in the mood for some Ancho Smoked Pork? Juicy, mouth-watering, flavorful no-frills shredded pork. White bread, pile of pork and a pickle. Hells yeah.
And what's not to love about slow smoked pork? Recently, I've learned, I can judge a place by their pork. Chicken? No, thanks. Ribs, hells yeah, but only on special occasions. But pork. Give me the platter baby and let's see if you can impress me.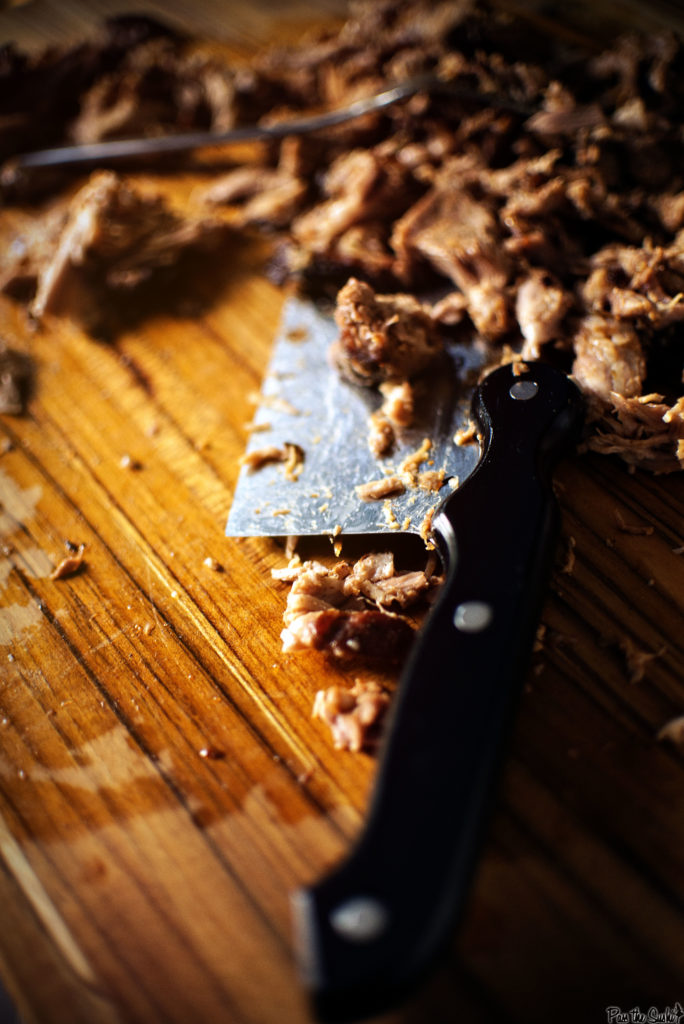 Now, on to a little extra something. Good wood.
Every day I come back to the same tools, like a bad habit or a comfy spot on the pillow. My knives and my cutting board.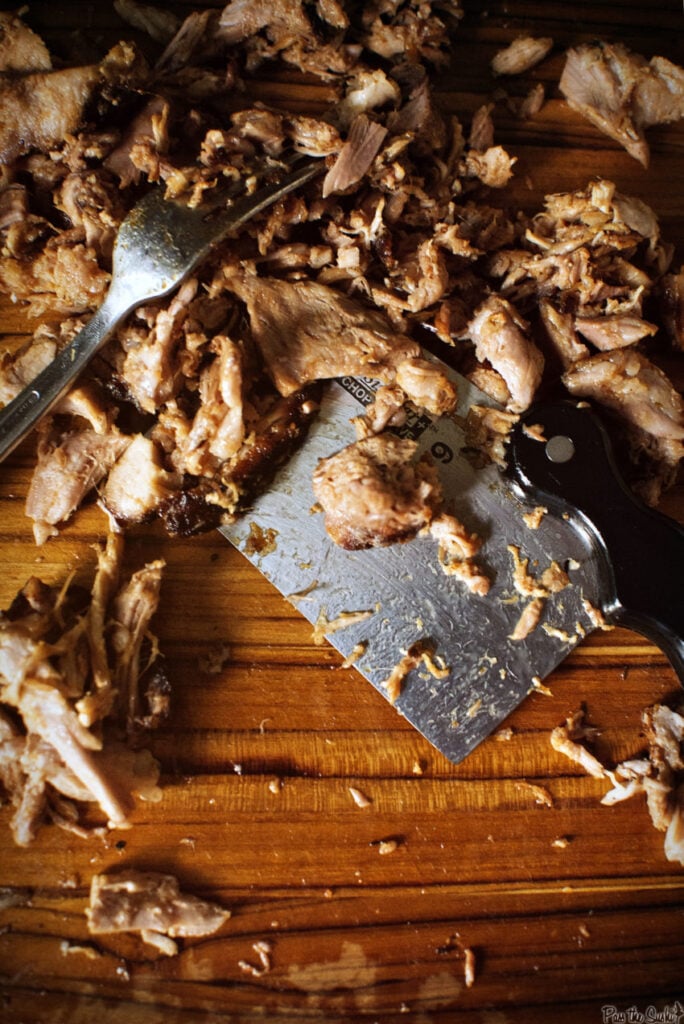 Now that you've got a pile of pork to work through, don't forget that your smoker needs love every day. Try these out to keep that fire going 😉
If you've tried my Simple Ancho Smoked Pork Recipe or any other recipe on GirlCarnivore.com please don't forget to rate the recipe and let me know where you found it in the comments below. I get inspired by your feedback and comments! You can also FOLLOW ME on Instagram @girlcarnivore as well as on Twitter and Facebook.
Simple Ancho Smoked Pork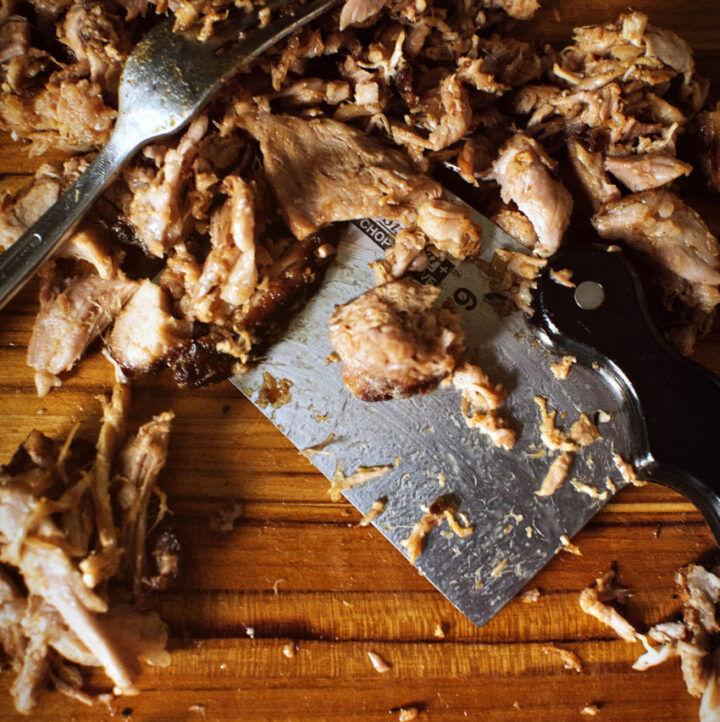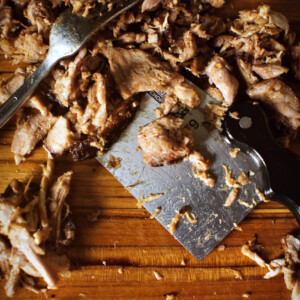 Ingredients
1 5 to 7

lbs

pork shoulder

1/2

teas ancho pepper

1/2

onion granulated garlic powder

1/2

teas onion powder

3

tbs

brown sugar

1

teas salt

1

teas pepper

8

oz

pineapple juice for spritzing

1

cup

barbecue sauce

1/2

cup

maple syrup
Instructions
Build a fire in your smoker to run at about 225 degrees. Soak your wood chips and get every set and ready to go for smoking this bad mamajama.

Rinse the pork and pat it dry.

Mix the pepper, garlic powder, onion, brown sugar, salt and pepper in a bowl.

Heavily coat the pork with the spice mix and allow to rest for about 15 minutes.

Place in the smoker and allow the pork to cook through, 7 to 9 hours.

Spritz the pork every 30 minutes with pineapple juice.

Prep an aluminum pan to hold the pork should. ily with a fork when ready to serve.

Transfer the pork shoulder to the pan.

Mix the barbecue sauce and maple syrup in a bowl and brush all over the pork.

Cover with foil and place back in the smoker for another hour or two to finish off, until it temps at 203F.

Allow the pork to rest 20 to 30 minutes off heat before shredding. Pork should shread easily.