This post may contain affiliate links. Please read my disclosure policy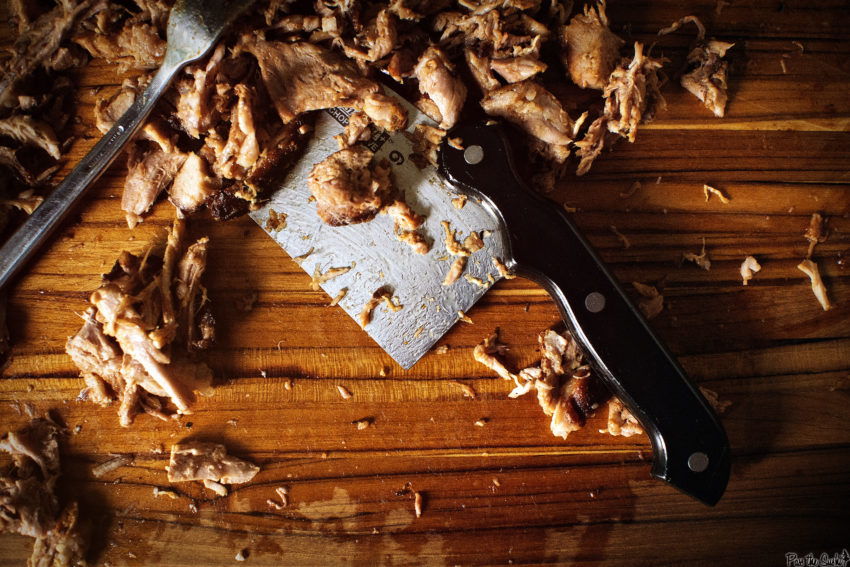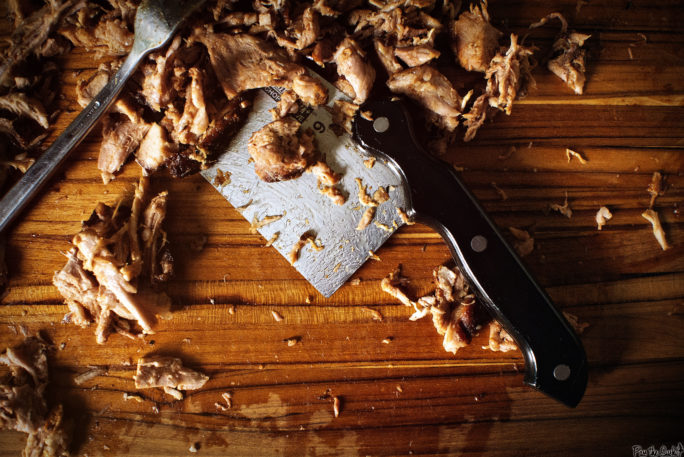 Who's in the mood for some pork? Juicy, mouth-watering, flavorful no-frills shredded pork. White bread, pile of pork and a pickle. Hells yeah.
And what's not to love about slow smoked pork? Recently, I've learned, I can judge a place by their pork. Chicken? No, thanks. Ribs, hells yeah, but only on special occasions. But pork. Give me the platter baby and let's see if you can impress me.
Now, on to a little extra something. Good wood.
Every day I come back to the same tools, like a bad habit or a comfy spot on the pillow. My knives and my cutting board.
I have a cutting board for veggies and prep. And on just for meat. I chop, slice and dice. My cutting board is my centerpiece when entertaining guests. And guess what, CuttingBoard.com, a boutique retailer of cutting boards and butcher blocks, is carrying a fine selection of the coveted John Boos boards. Environmentally friendly and sourced from renewable resources, Cuttingboard.com makes sure to care with your board with proper oils and a protective paper wrap before shipping.
Besides that dreamy pork, these photos are meant to highlight the smooth tones of the wood in my new Proteak board. This is a classic cutting board – an essential for every kitchen – with a diverse purpose. It's smooth teak is new and smooth. It should prove to age well with use.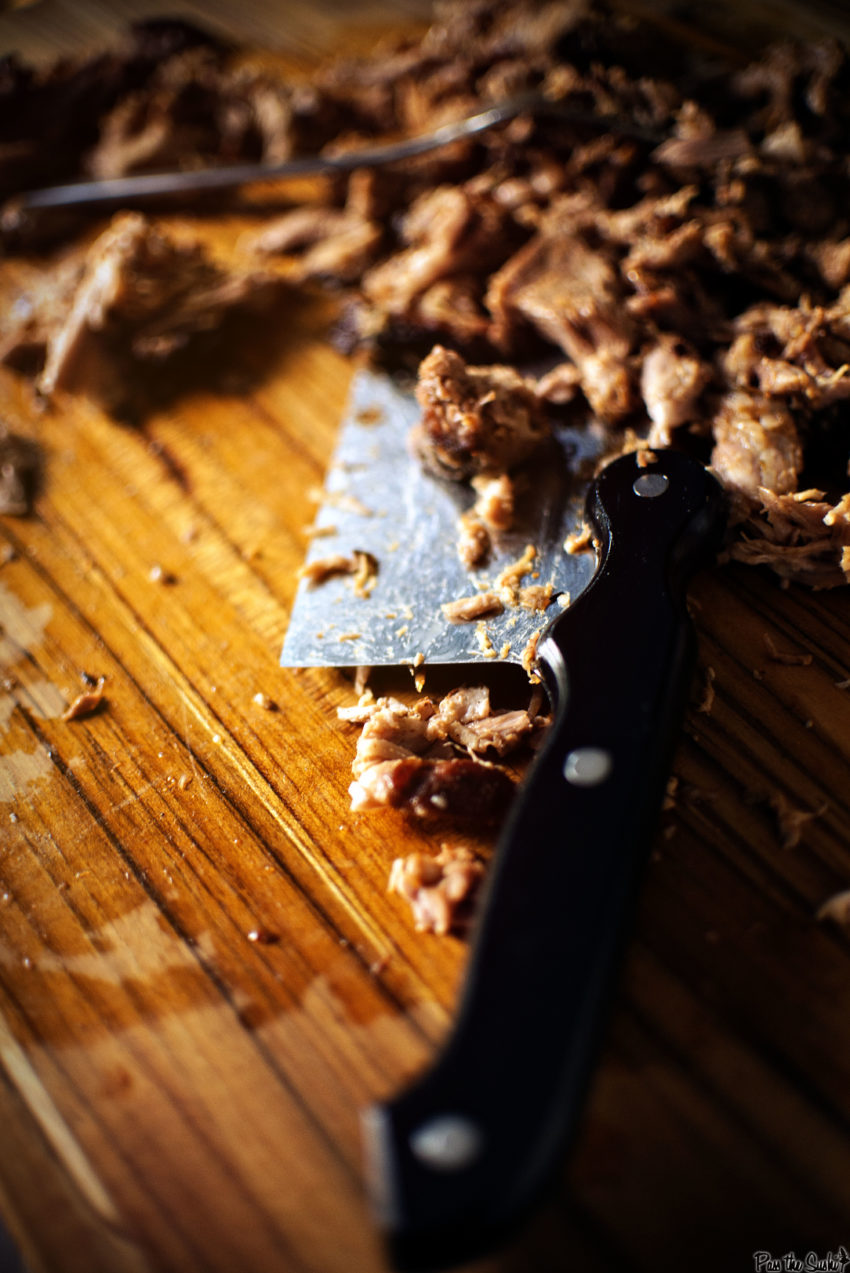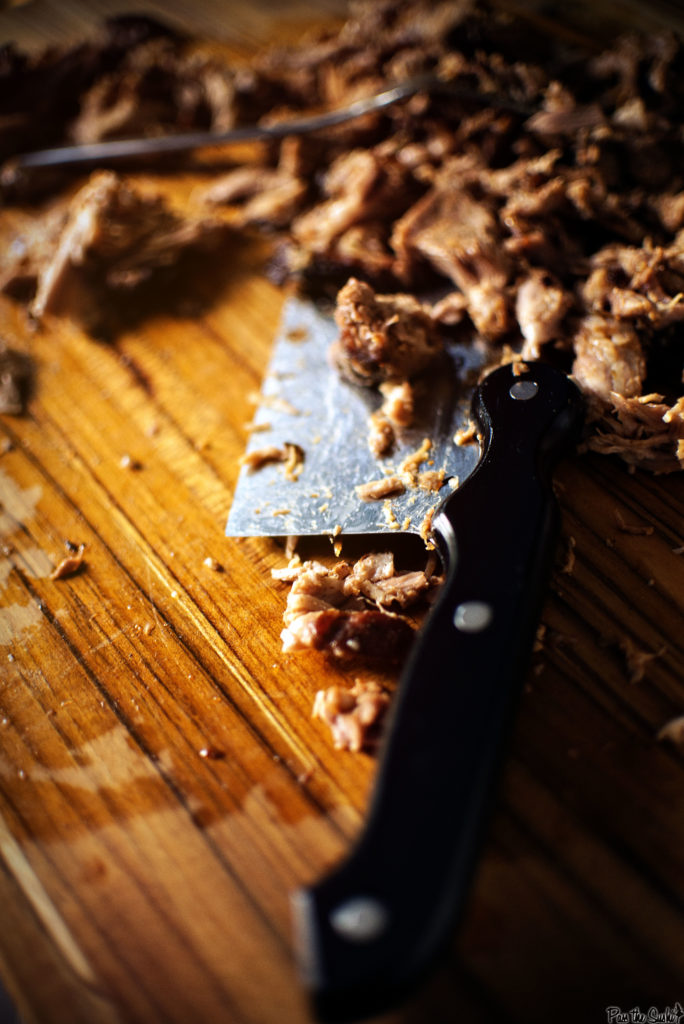 CuttingBoard.com features the web's best selection of curated cutting boards and butcher blocks. Owners, Mike & Grant, have personally selected and chosen their products after handling and seeing each piece with their own eyes. Many of the their products are sourced from independent artisans and woodworkers that only make limited runs of each product. In addition, Cuttingboard.com also carries high-quality knives and kitchen accessories that will accentuate the kitchen of any home chef.
CuttingBoard.com is proud to source products that are certified sustainable, renewable or reclaimed. They believe in a commitment to quality and environmental stewardship, so all of the products in their store adhere to these principles. They are also a member of 1% For the Planet and donate a portion of each sale to charity toward environmental causes.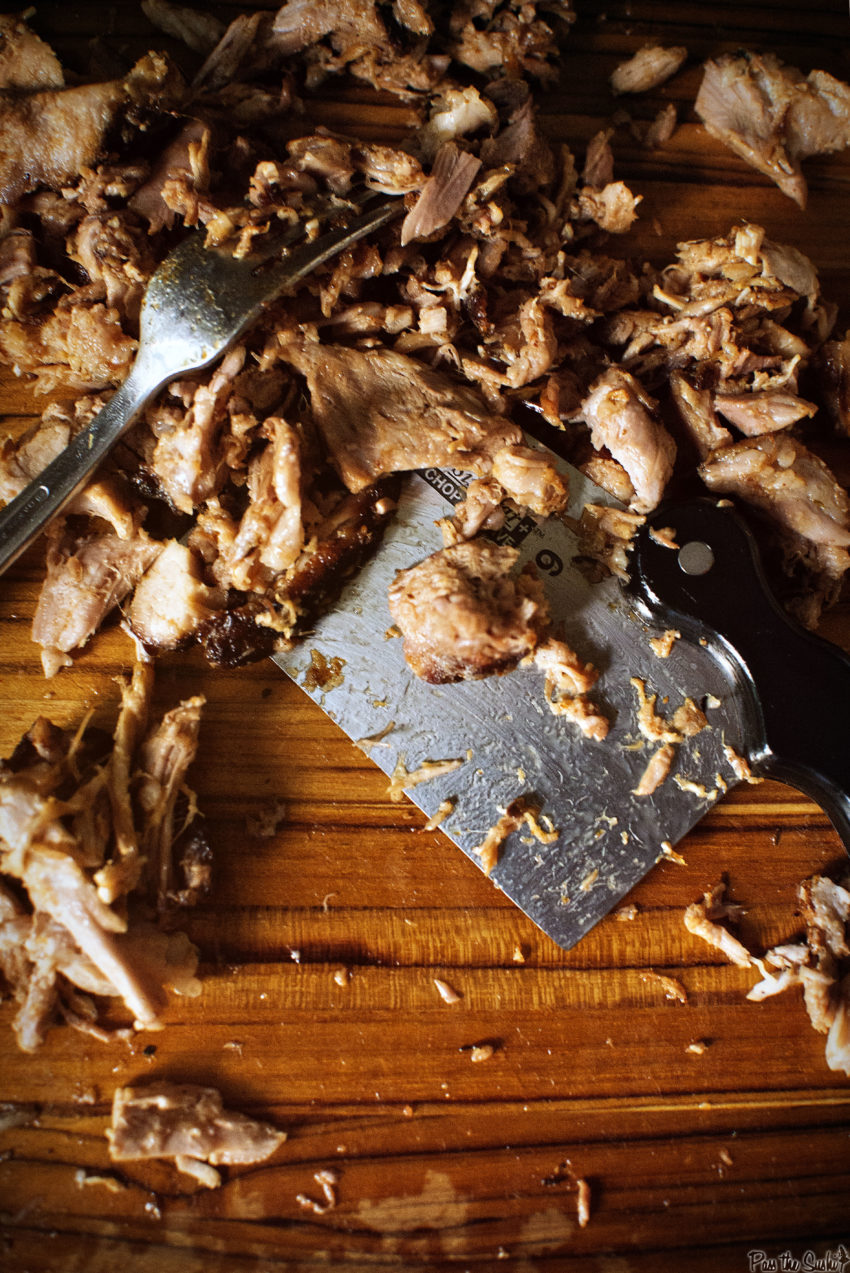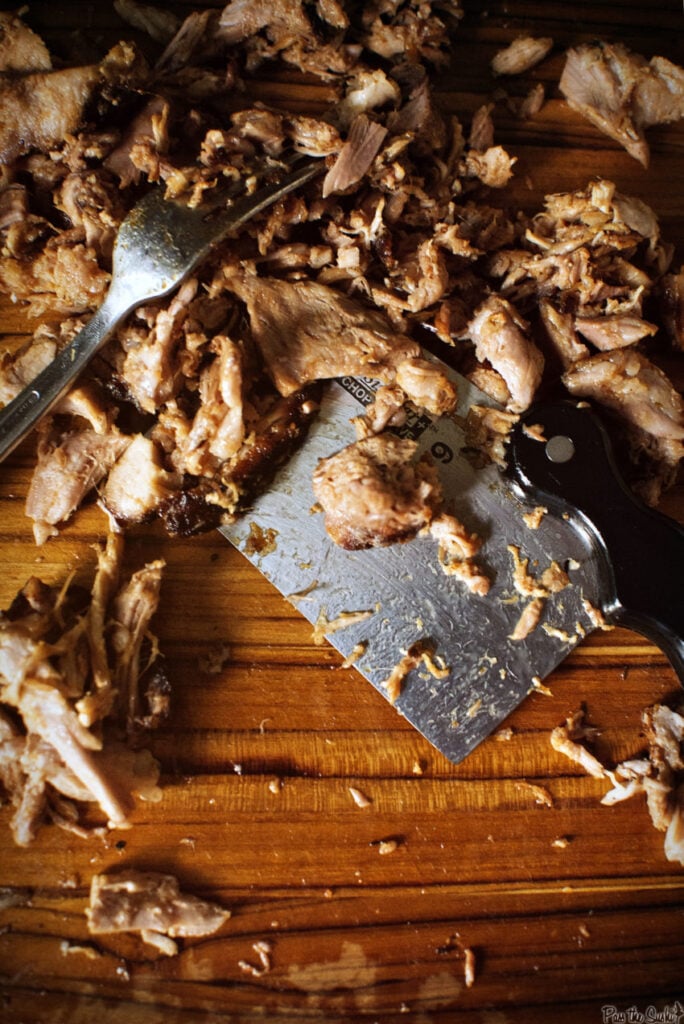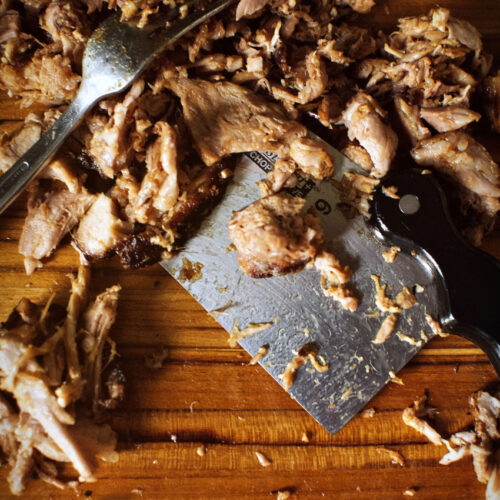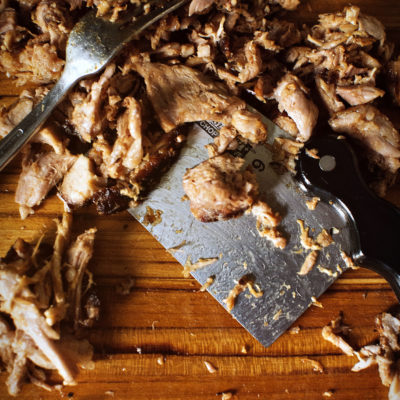 Ingredients
1 5 to 7

lbs

pork shoulder

1/2

teas ancho pepper

1/2

onion granulated garlic powder

1/2

teas onion powder

3

tbs

brown sugar

1

teas salt

1

teas pepper

8

oz

pineapple juice for spritzing

1

cup

barbecue sauce

1/2

cup

maple syrup
Instructions
Build a fire in your smoker to run at about 225 degrees. Soak your wood chips and get every set and ready to go for smoking this bad mamajama.

Rinse the pork and pat it dry. Mix the pepper, garlic powder, onion, brown sugar, salt and pepper in a bowl. Heavily coat the pork with the spice mix and allow to rest for about 15 minutes.

Place in the slow cooker and allow the pork to cook through, 7 to 9 hours.

Spritz the pork every 30 minutes with pineapple juice.

Prep an aluminum pan to hold the pork should. Transfer the pork shoulder to the pan. Mix the barbecue sauce and maple syrup in a bowl and brush all over the pork. Cover with foil and place back in the smoker for another hour or two to finish off. Pork will fall of the bone and shred easily with a fork when ready to serve.