Get crazy good smoked flavor on any type of grill with these easy tips and tricks. That's right, you can use wood chips on all kinds of grills, and here's how!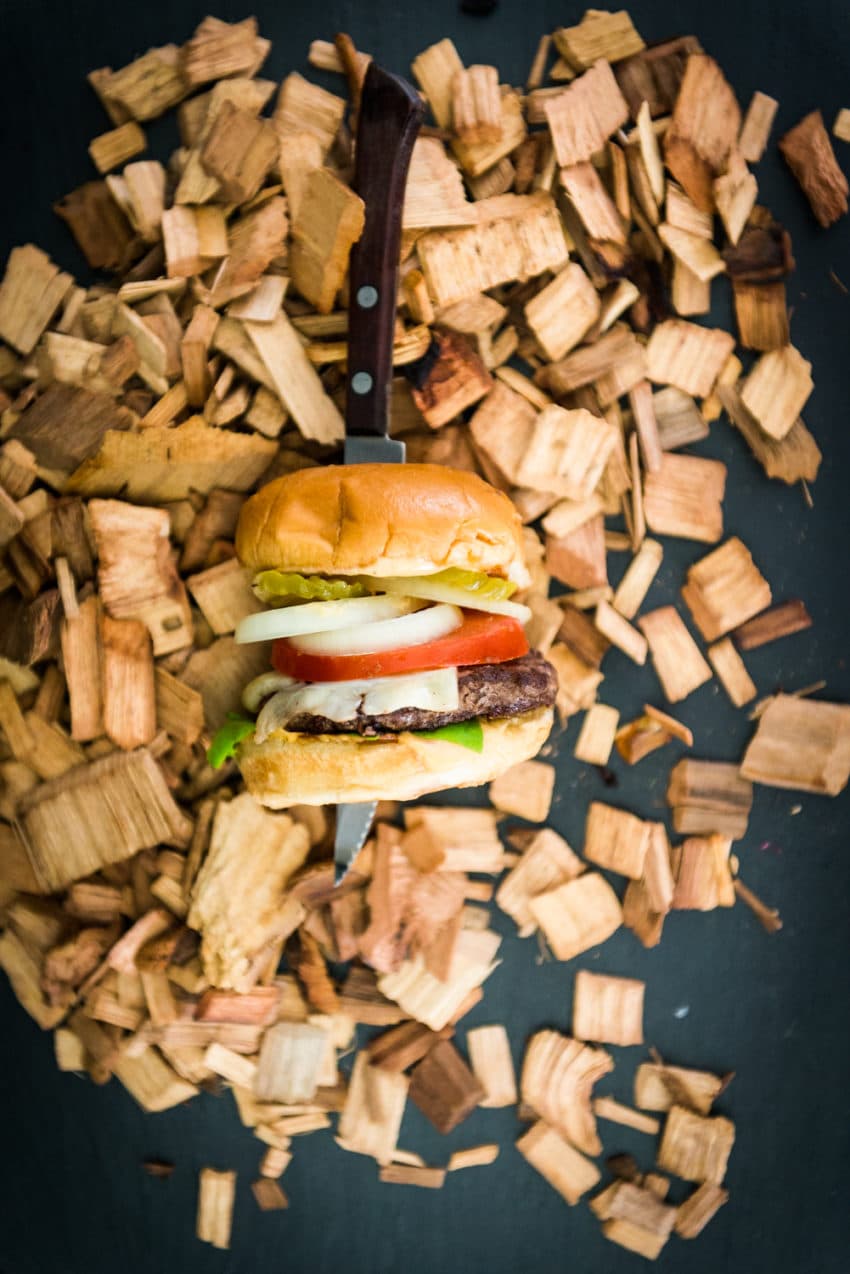 Today, I wanna chat about flavor. Big beefy burger flavor. Because well, burgers are kinda my jam and I enjoy showing off when grilling for a crowd simple tricks that can level up your grill game
I love infusing flavors into my burgers. See, it's not just a great grind, though I do think that is the first step to an amazing burger (see my tips for grinding your own beef here). I will mix in different meats, or create a compound butter to really boost the flavors.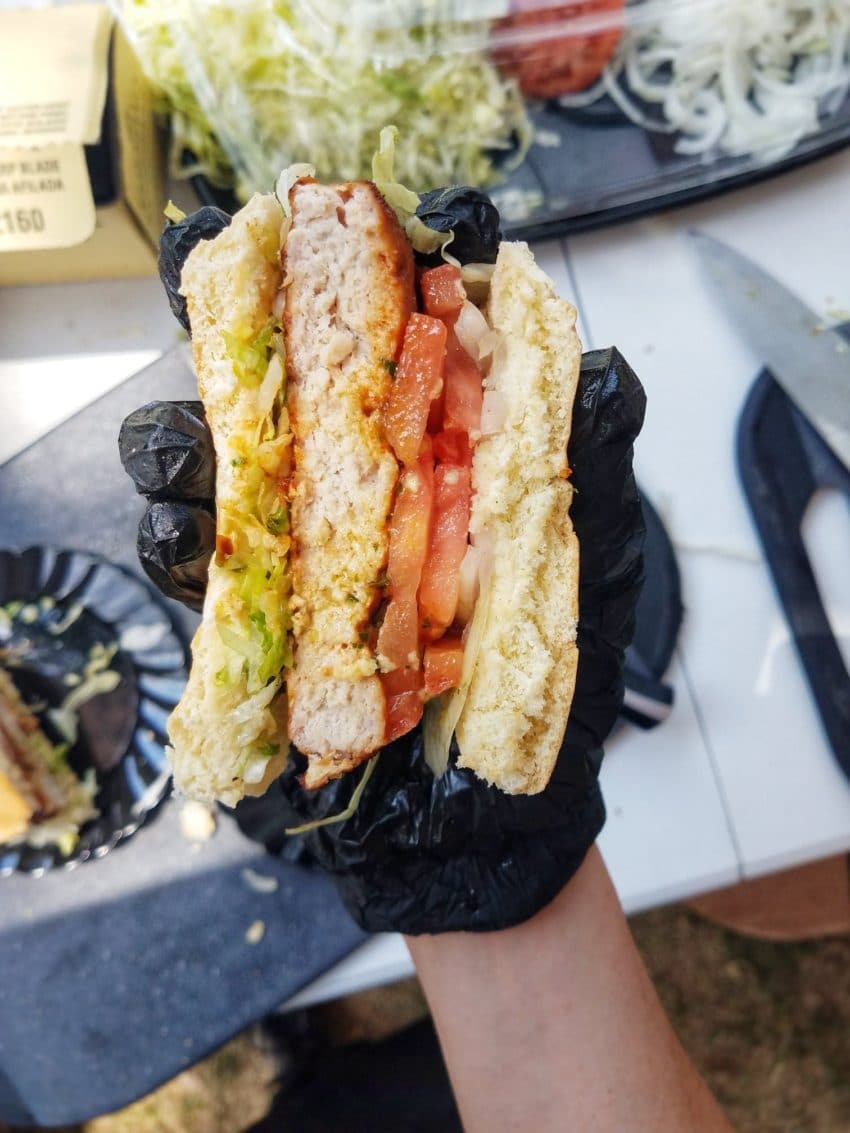 But, have you ever tried playing with wood chips to infuse flavor? When we think of smoked meats, for me, smoked St Louis ribs are the first thing that comes to mind. And smoked Thanksgiving turkey. But burgers, aren't those for quick heat and flare-ups, just like Dad used to do?
Last week grilling with Western BBQ, we had frozen turkey burgers donated to grill for a lot of people. Now, I do love me all the burgers, but when you say the words turkey burger aloud, people's shoulders tend to slump. It's like a bad taco. No one gets excited about it.
So, I went on a full campaign to convert people to love turkey burgers. How?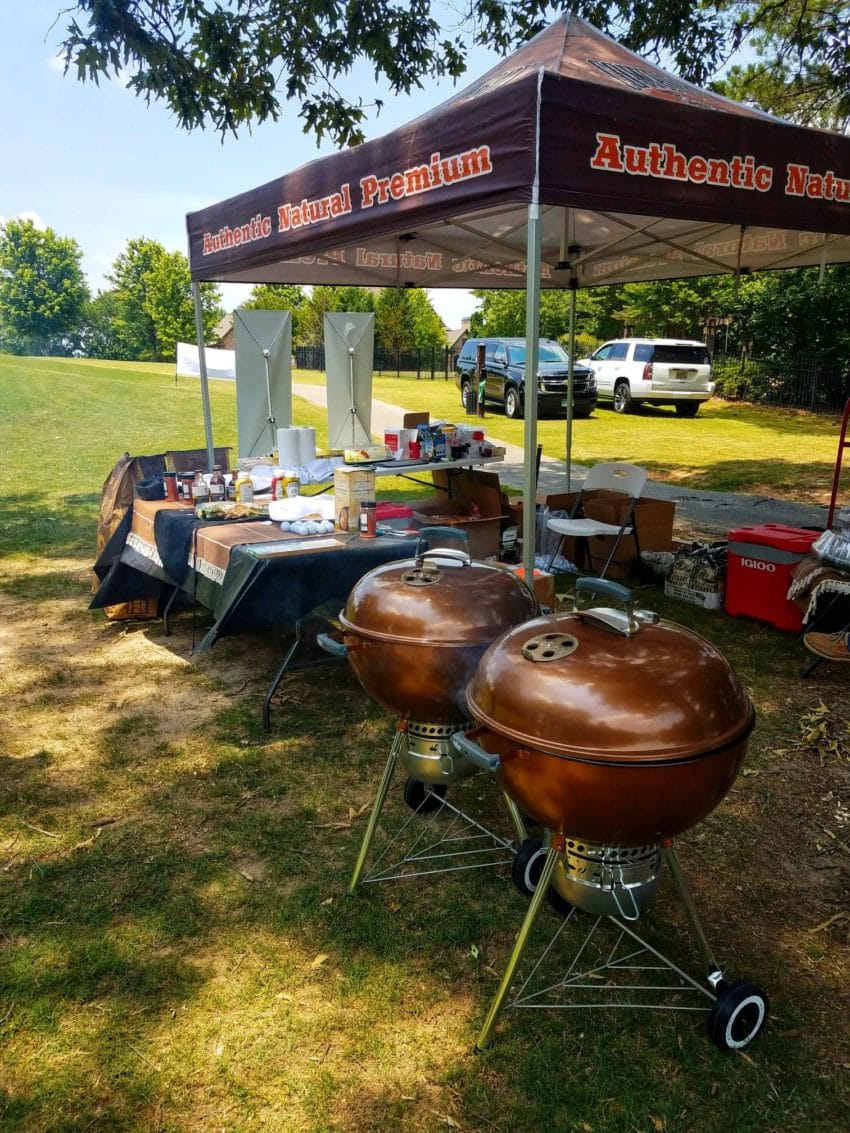 I added wood to the charcoal.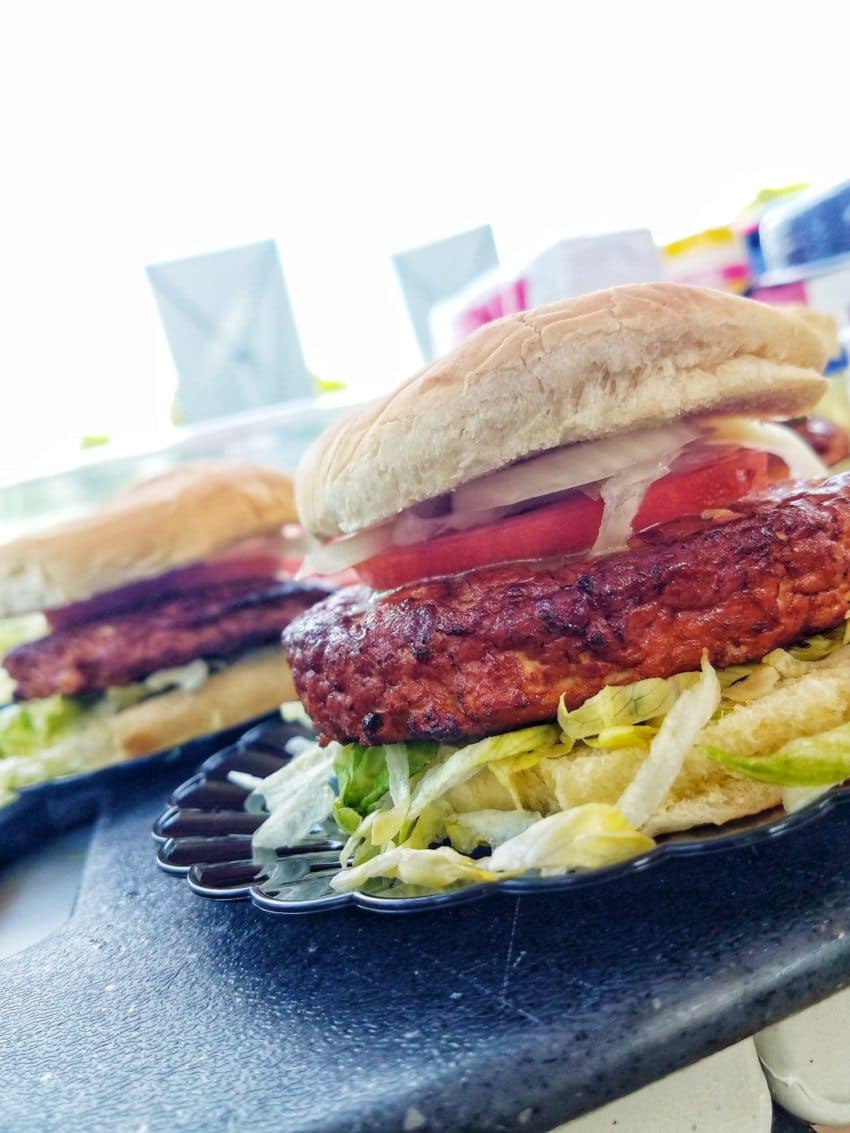 And like magic, (with a little Jack Daniels Poultry Rub too) they went from pale turkey burgers to that magic smokey color and had a whole unexpected flavor.
Words won't do it justice, but with the chips, and the chimichurri compound butter I smuggled in, they became damn good burgers. (We can also give some credit to the Cowboy Charcoal and grills too).

Can you use wood chips to smoke a burger?
Absolutely. It's a quick flavor upgrade and I love using them for those 'Smokehouse' style burgers.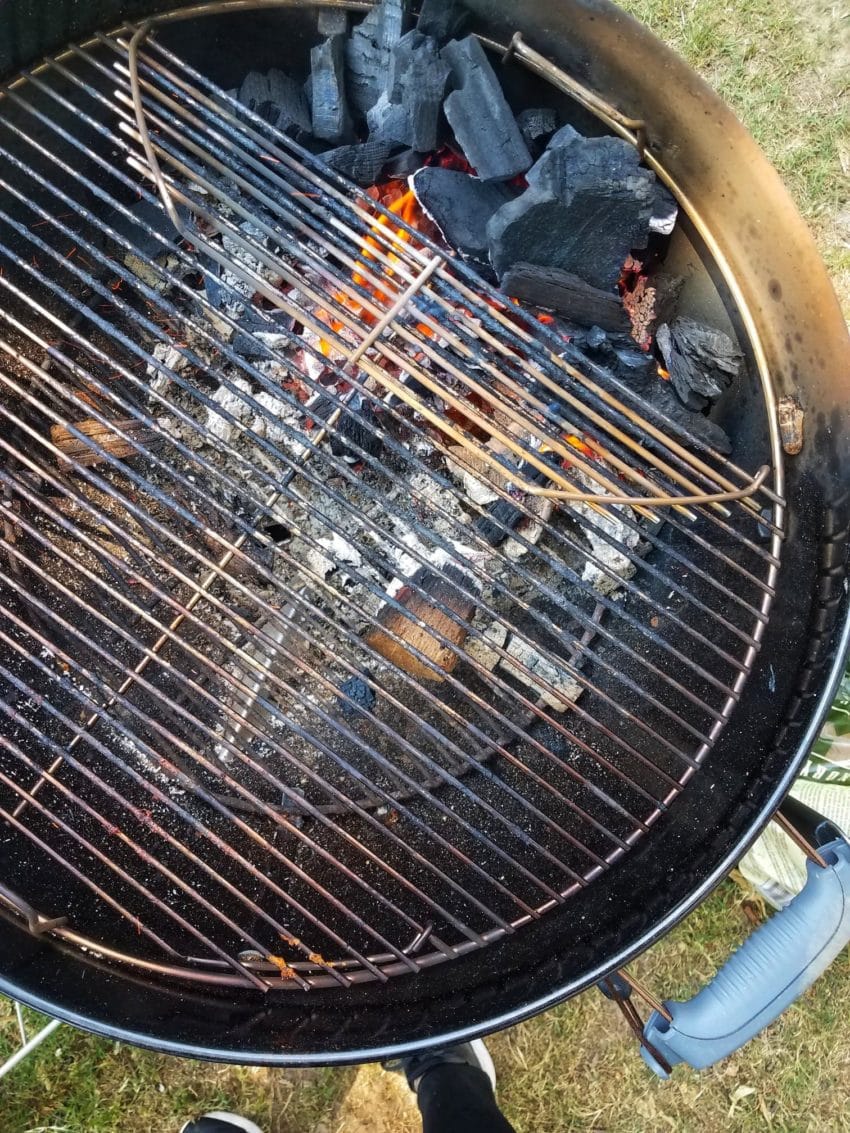 How to use Wood Chips to add flavor when grilling burgers
Use your wood chips when grilling burgers in the same way you would normally use them. Have the chips sit on the heat for a few minutes until things get smokey, and then add your burgers and close the lid.
If you are using frozen patties, or high-fat content, be cautious of flare-ups and stand nearby.

How to use Wood Chips on a Gas Grill
For a gas grill, you want to arrange your chips in a smoker box, a small metal box, and allow it to sit on the grill for about 7 to 10 minutes to get things nice and smokey on the inside. Carefully slide to indirect heat and work quickly putting things on the grill to close the lid and keep the smoke inside.
See my full guide for smoking on a gas grill here.
How to use Wood Chips in a Charcoal Grill:
My favorite grill to use wood chips in is a classic kettle or charcoal grill. I will create a fire for indirect heat and toss wood chips on top or add chunks to the sides. The wood chips over the coals are great for quick cooks, like burgers, but if I will be grilling for a few hours, I keep the chunks handy to infuse flavor over time.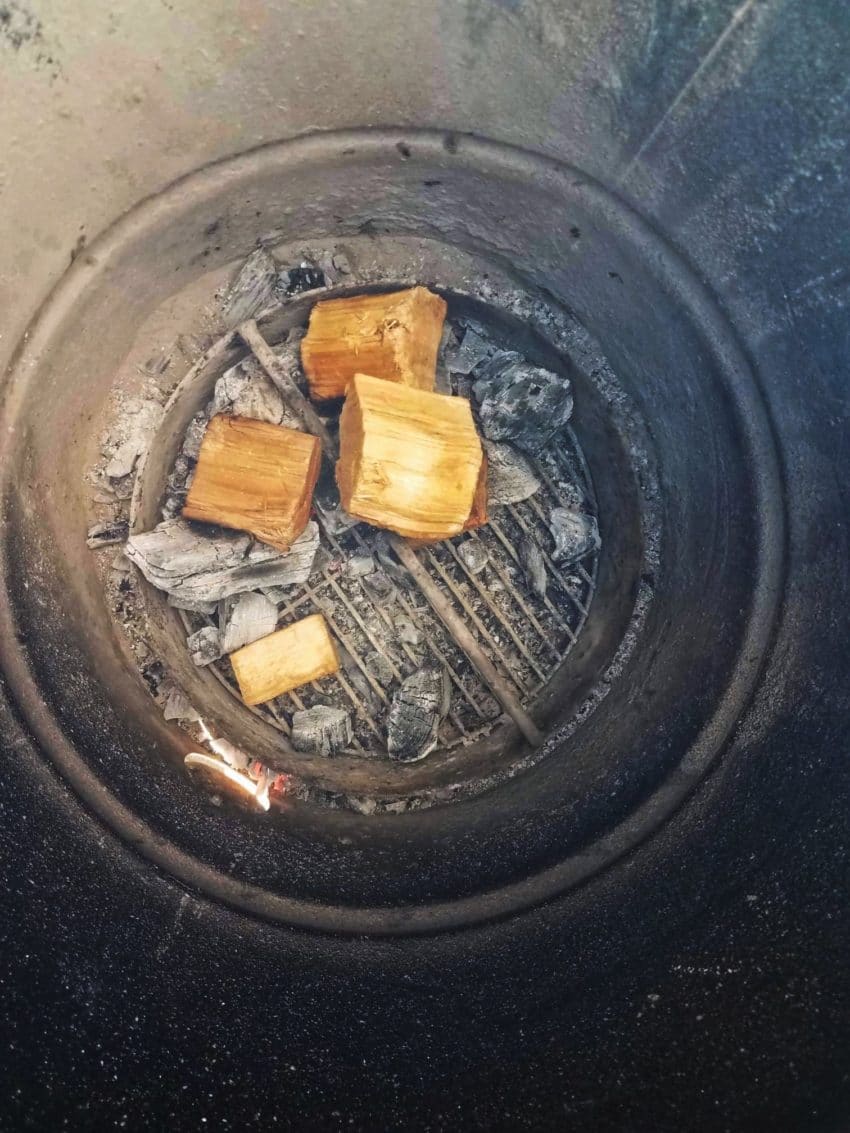 How to use Wood Chips in a Pit Smoker:
If you don't have wood chunks, you can toss a couple of handfuls of chips right over the hot coals in your pit smoker. Western makes great chunks that I have been seeing in more stores right next to the chips. If you find you are running a pit smoker a lot

GirlCarnivore Pro Tip: Don't soak your chips. Soaking can cause steam, and not smoke, which is not what we are going for. When cooking with chips directly on hot coals, for safety, have a water bottle nearby to handle any flare-ups.
What wood to use to smoke burgers?
For burgers, I love using classic wood like hickory or mesquite. Because they won't smoke long, as long as it takes to grill a burger.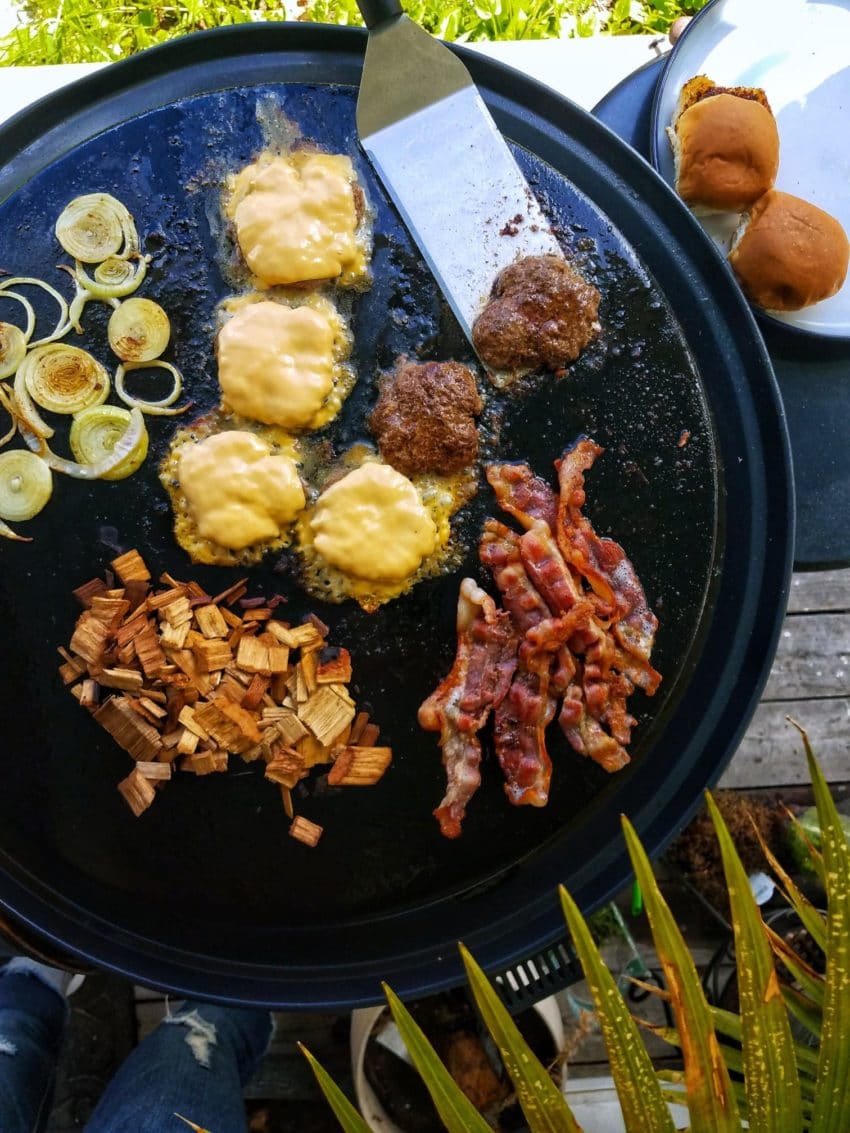 If you've tried any of my burger recipes or found this tutorial helpful, let me know in the comments below. I get inspired by your feedback and comments! You can also FOLLOW ME on Instagram @girlcarnivore as well as on Twitter and Facebook.