Ever wanted to try making your own homemade pastrami? This recipe doesn't take rocket science and comes out perfect! So good, you'll eat it without bread.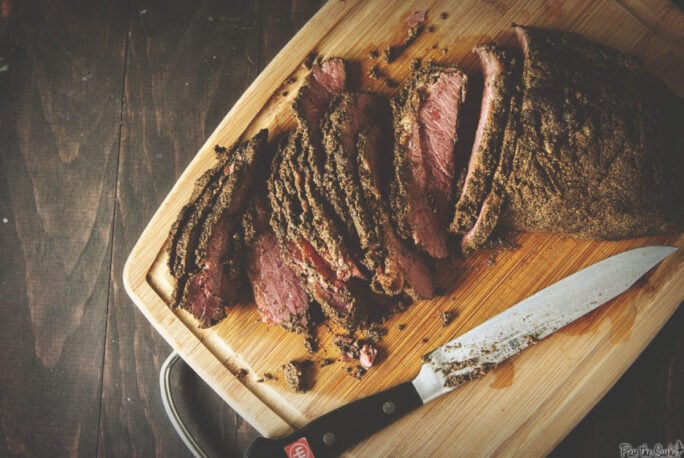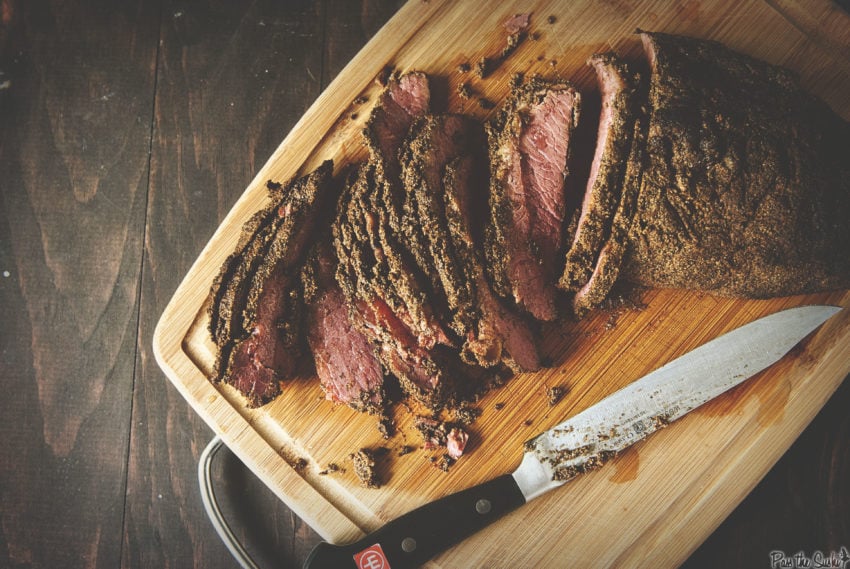 Disclaimer: I have never had pastrami in New York. I don't know what a Katz's is. Really, I can't think of ever ordering pastrami out… But there is this 'chain' that I've been taken to that serves a 'New York Steamer' that I was determined to show up three ways from Sunday in the girl carnivore kitchens. Why? Because it involved my smoker and a terribly underused cut of meat that I happen to love – the brisket.
Today we're cheating though, and starting with an already prepped brisket.
Corned beef.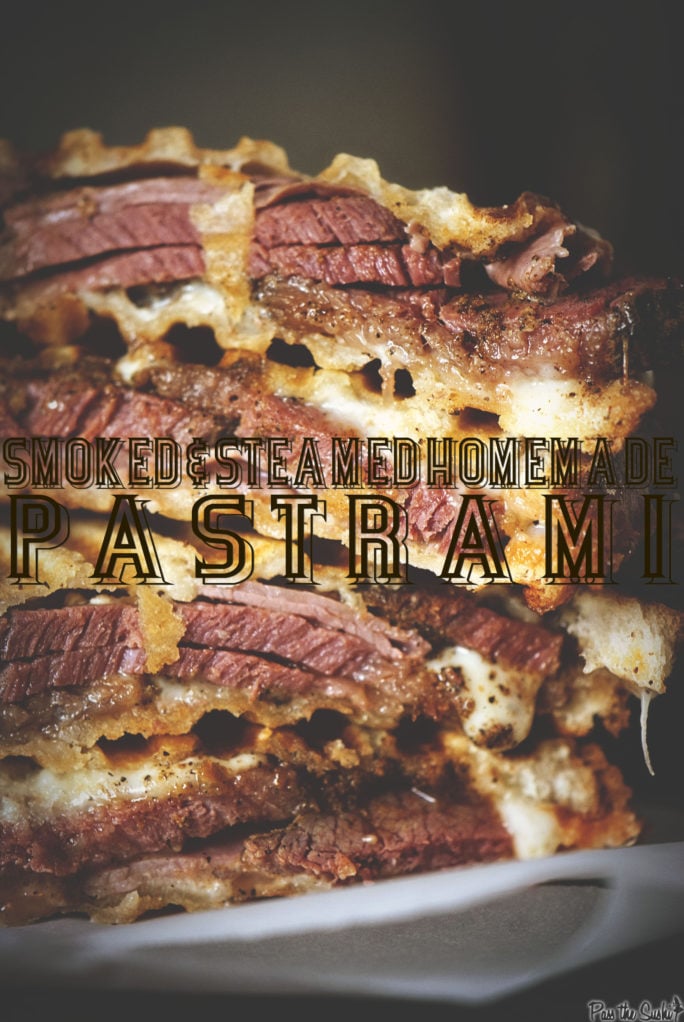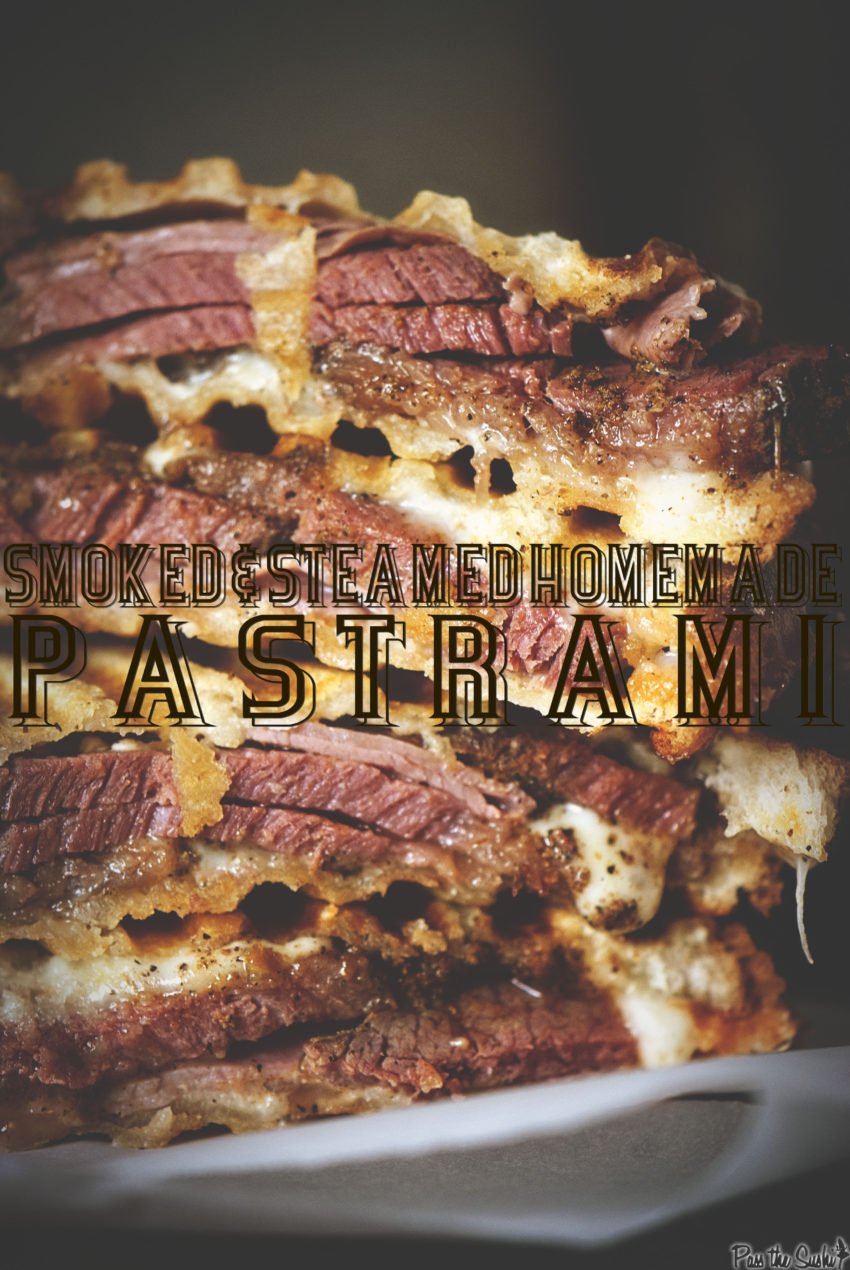 Give your own homemade pastrami a try and let me know how it comes out!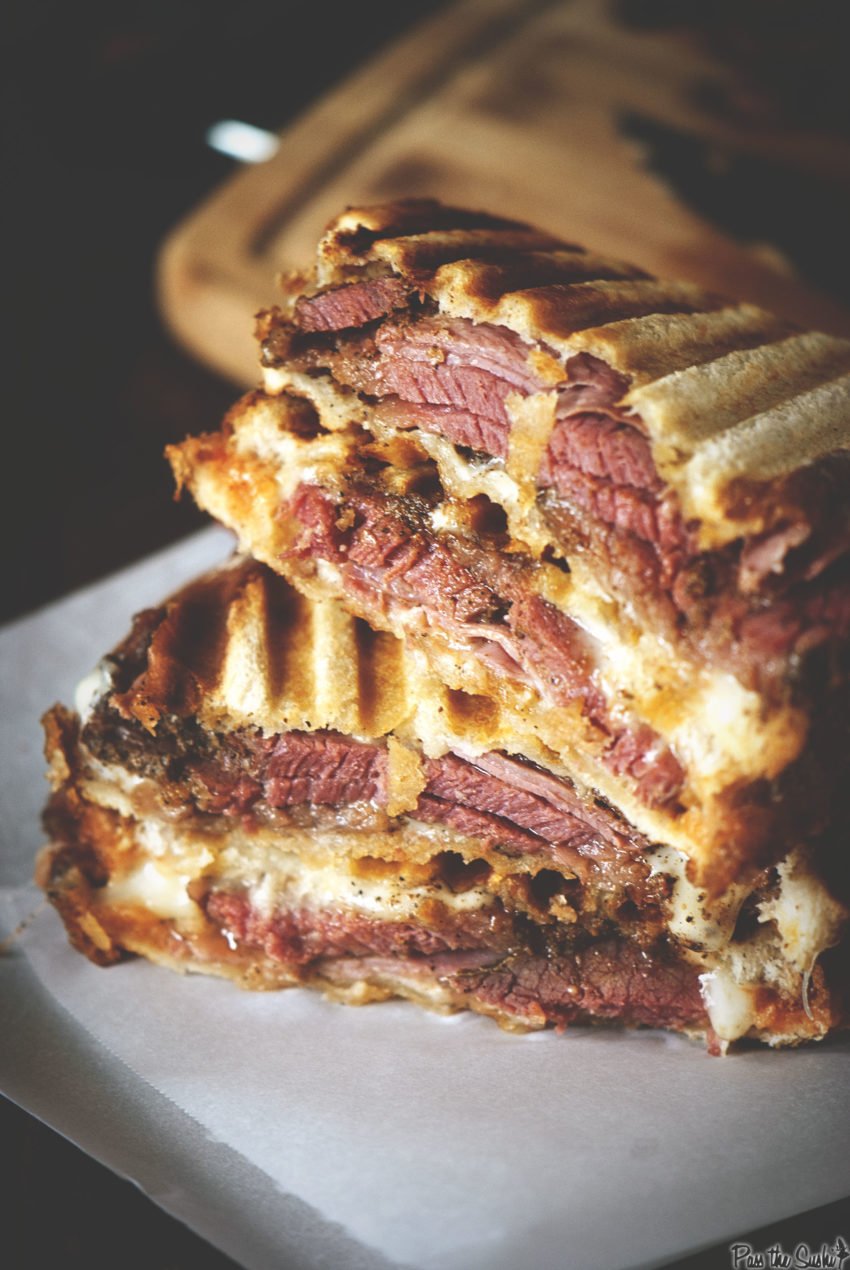 Ingredients
4

lbs

corned beef

4

tbs

fresh coarsely ground black pepper

2

tbs

coriander powder

1

teas mustard powder

1

tbs

light brown sugar

1

tbs

smokedpaprika

2

teas garlic powder

2

teas onion powder
Instructions
Two nights before ready to smoke: place the corned beef in a large pot of cold water and place in the fridge to draw out excess salt.

Combine the black pepper, coriander, mustard, brown sugar, paprika, garlic powder, and onion powder in a bowl. Remove the corned beef from the water and pat dry. Rub the corned beef with a thick layer of rub, wrap tightly with plastic wrap and refrigerate over night.

The day of: prep wood chips by soaking in water at least 2 hours. (I used hickory). Prep smoker for 225 degrees F. Add water to the water pan and let the corned beef sit at room temperature for 30 minutes.

Place corned beef, fat side up in smoker and smoke until internal temperature reaches 190 degrees F. Remove from smoker, wrap in aluminum foil and cool completely (I placed in the fridge overnight).

When ready to serve: Steam. Place pastrami on a steamer rack, or metal wire rack above simmering water in a large pan on the stove top, making sure the meat does not touch the water. Cover with lid or aluminium foil and steam for 2 hours, adding water as needed, or until the meat reaches 200 degrees F.

Slice and serve.