Looking to invest in a charcoal grill? The Char-Griller Super Pro is the base model heavy duty grill you are looking for. Here's our list of pro's, con's and if its the right grill for you.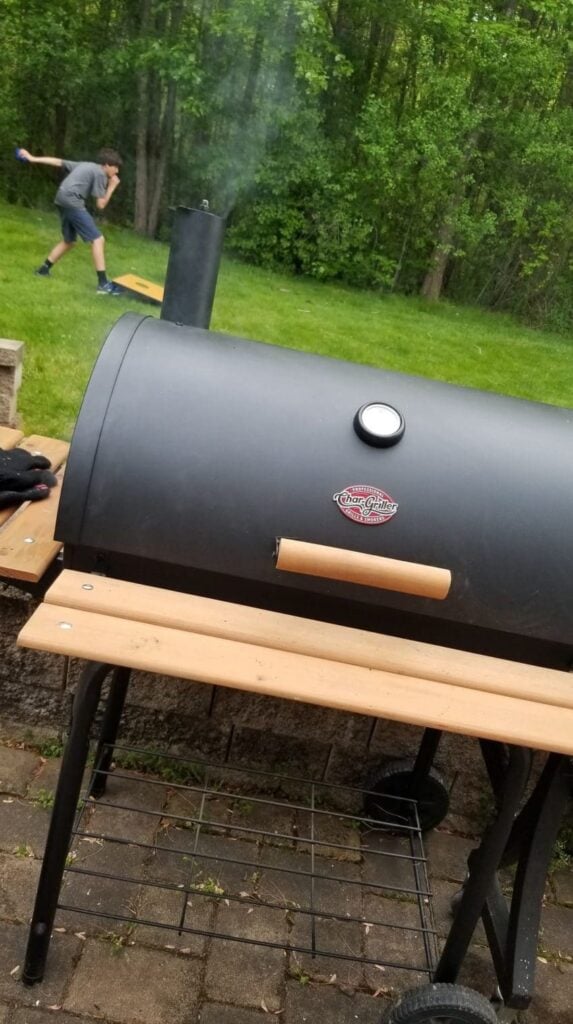 This post was sponsored by Char-Griller Grills but thoughts and opinions are my own.
We love playing with new grills here in the GirlCarnivore meat lab, and today is one of those days where we are breaking in and testing out a new grill. We have the Char-Griller 2121 Super Pro Charcoal Grill.

With burger season in full steam and grill season just itching to fire up, we have a lot of outdoor cooking ahead of us. The Char-Griller Super Pro is a value at $139.99, making it a great introduction to smoking and charcoal grilling.

Char-Griller 2121 Super Pro Charcoal Grill Specs:
30-inch grill surface (big enough for 34 burgers according to the site)
Double steel walls to hold in heat
Barrel-shaped for circulation
Cast iron grates
Front tray and side tray to help hold utensils
The chimney allows air to flow around and out, circulating smoke flavor through the grill while the adjustable damper on the side lets you control the airflow for heat.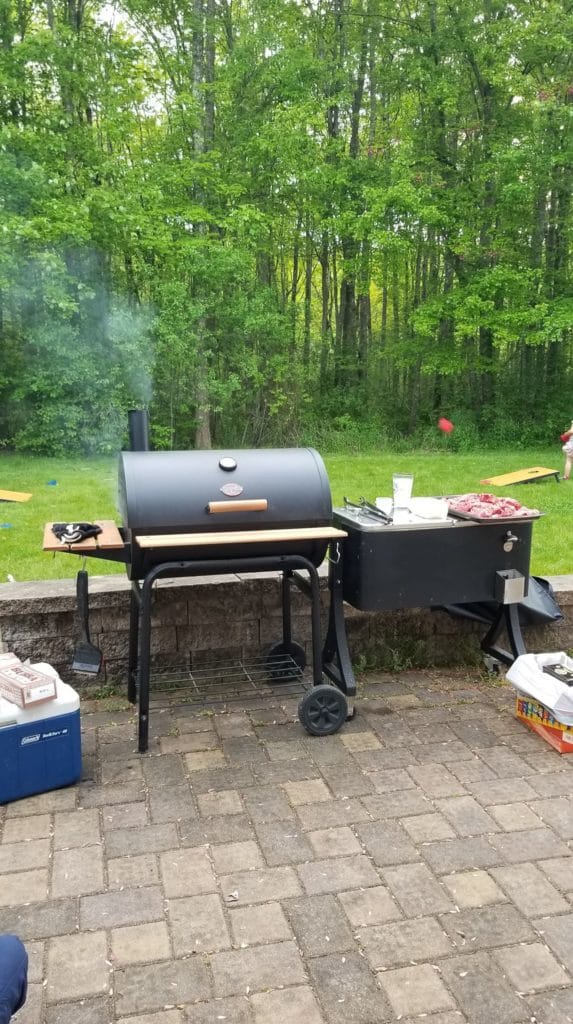 Is the Char-Griller Super Pro a good grill?
If you are getting into charcoal grills for the first time, or are downsizing and want something you can use all season long without any fuss, this is the perfect grill for you for the price point. If you cover it and store it right, this is the kind of easy grill that will last you a while.

If you are a more experienced griller, I would go for the Smokin' Champ, at only $219.99, it has the offset smoker box already built in and has more space (a 50 burger capacity, according to the site, and clearly I love it that they break it down that way for those of us who are visual).

What I really love about the Char-Griller Super Pro is that its a humble grill. It's not showy or flashy looking. It's a grill. It's like it's an aged wine, secure it itself with 25-year company history. It doesn't need bright paint schemes; its heavy duty, and classic. It does its job and does it well.

Char-Griller Super Pro Charcoal Grill Pros:
The 4 cast iron grates are perfect for grilling and hold heat, but I love that they are small enough to maneuver while grilling if you need to adjust your coals. Making loading or adding coals easy.
The ash pan under the coals is a great addition, making for easy cleanup.
The Char-Griller Super Pro is light, and on two wheels, making moving it a breeze.
The double steel walls hold heat. I just ran this grill for 5 hours and didn't need more to add more coals.
The surface area is perfect for large backyard gatherings.
It's upgradeable. And we all love to trick out our toys. You can easily add the side smoker box for offset smoking.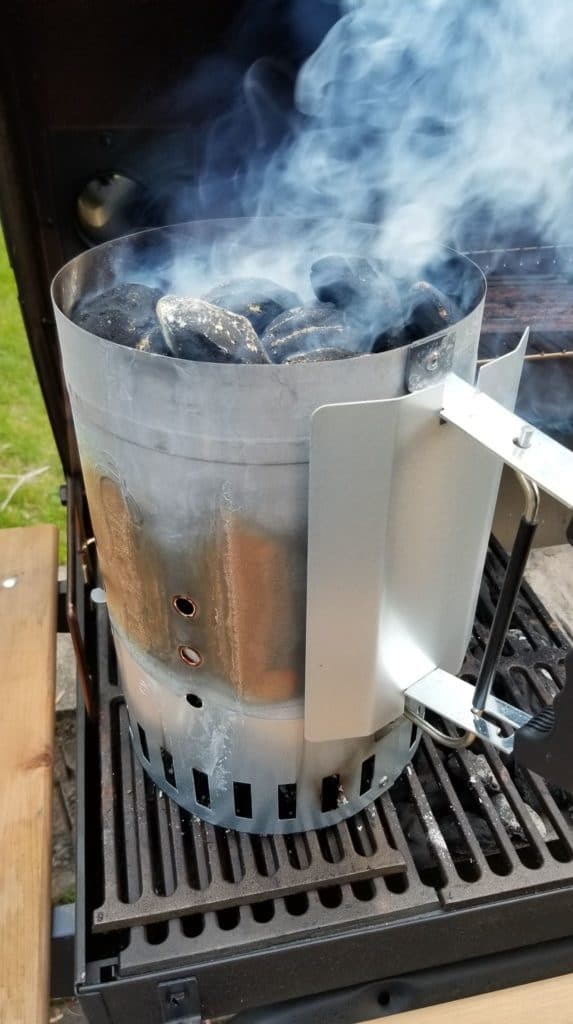 Char-Griller Super Pro Charcoal Grill Cons:
If you are a seasoned griller, it will need upgrades (but hey, they thought of that! Check out all the accessories)
Once grilling, you need a tool to remove the grill grates and a spot to place them, as they are cast iron and hold heat if you should need to add more coals. This is an easy fix by making room on the top rack and a using quality heat proof gloves, but something to consider for your first few times playing with it.
This isn't a quick grill, but charcoal grills aren't, so having the patience to wait for it to cool properly to clean and cover after use can be a learning curve.
Check out my other reviews like the Char-Broil Commerical Series TRU-Infrared 4-Burner Gar Grill & Big Easy Turkey Fryer.
Hungry to break in your new Smoking Pro? Try some of my favorite recipes!
If you've tried any of my grilled recipes or found this tutorial helpful, on GirlCarnivore.com let me know in the comments below. I get inspired by your feedback and comments! I get inspired by your feedback and comments! You can also FOLLOW ME on Instagram @girlcarnivore as well as on Twitter and Facebook.