This post may contain affiliate links. Please read my disclosure policy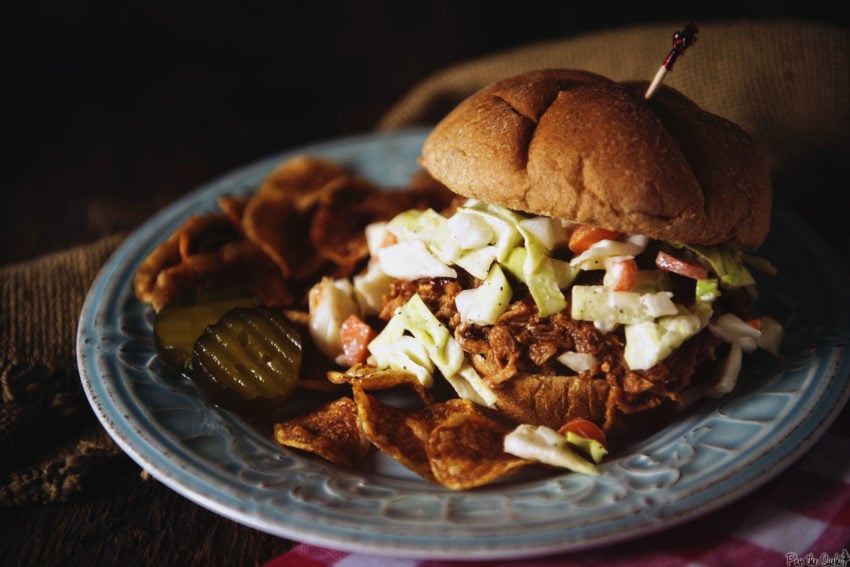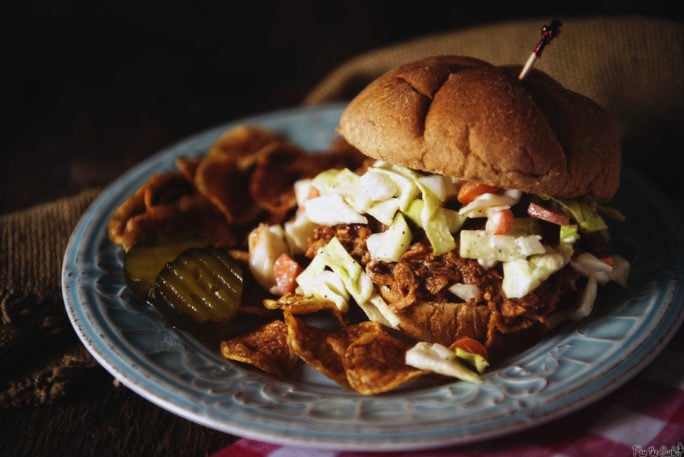 Grills are good and all, but sometimes there's a shortcut that can create equally drool-worthy results. No, there's not gunna be a smoke ring and you aren't going to be able to brag to your buddies about how you maintained the perfect temp to produce fall off the bone action, but you are going to be able to roll up your sleeves and get your jam on with some damn fine pork because you let the slow cooker do all the work and didn't bat an eyelash. Yeah, Martha Stewart would be proud of your rebellious self-breaking the oath that is grilling and working a little smarter not harder for once. I'm not saying a low slow smoke isn't amazing. I'm just saying no one chowing down needs to be pointing fingers at how you got results this good. Grab them some buns and let them toss all they want on.
This little secret can stay 'tween us girls.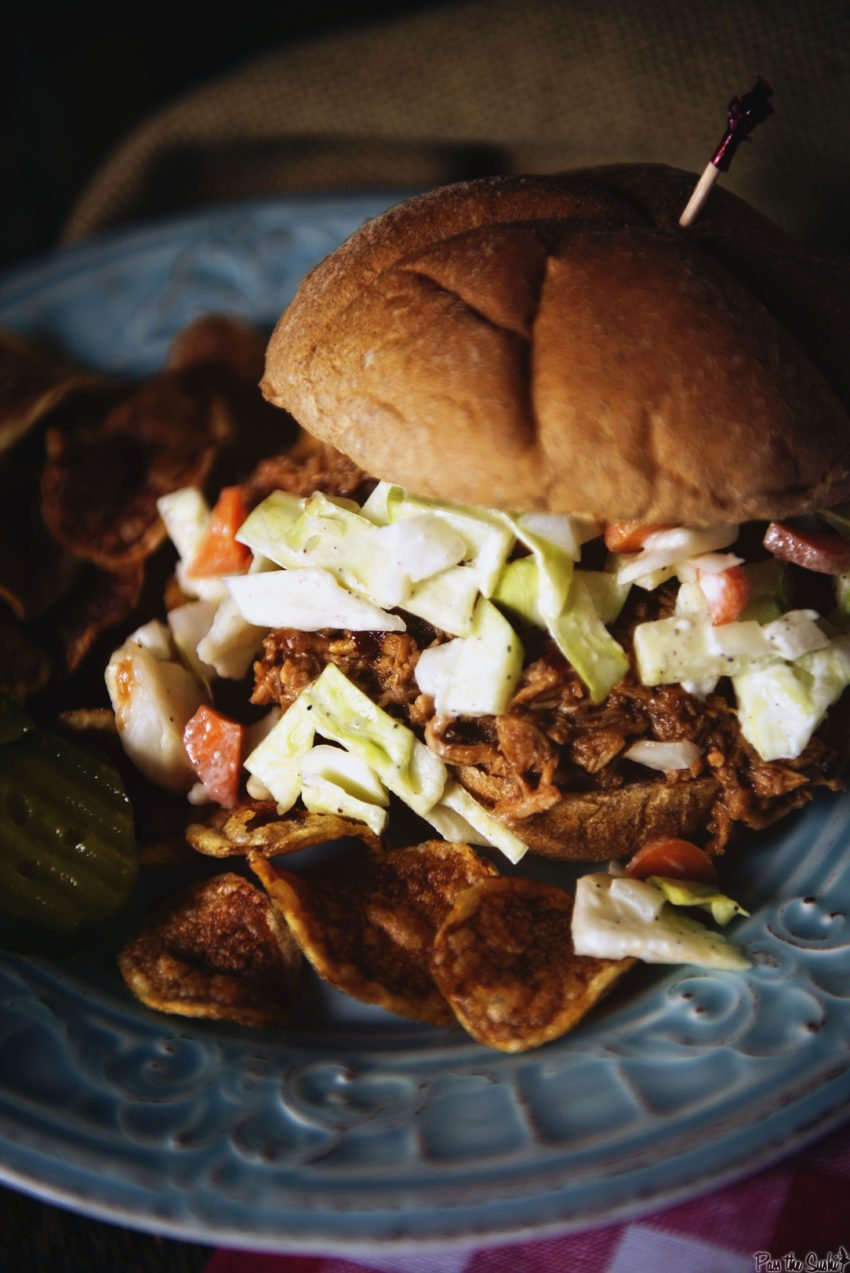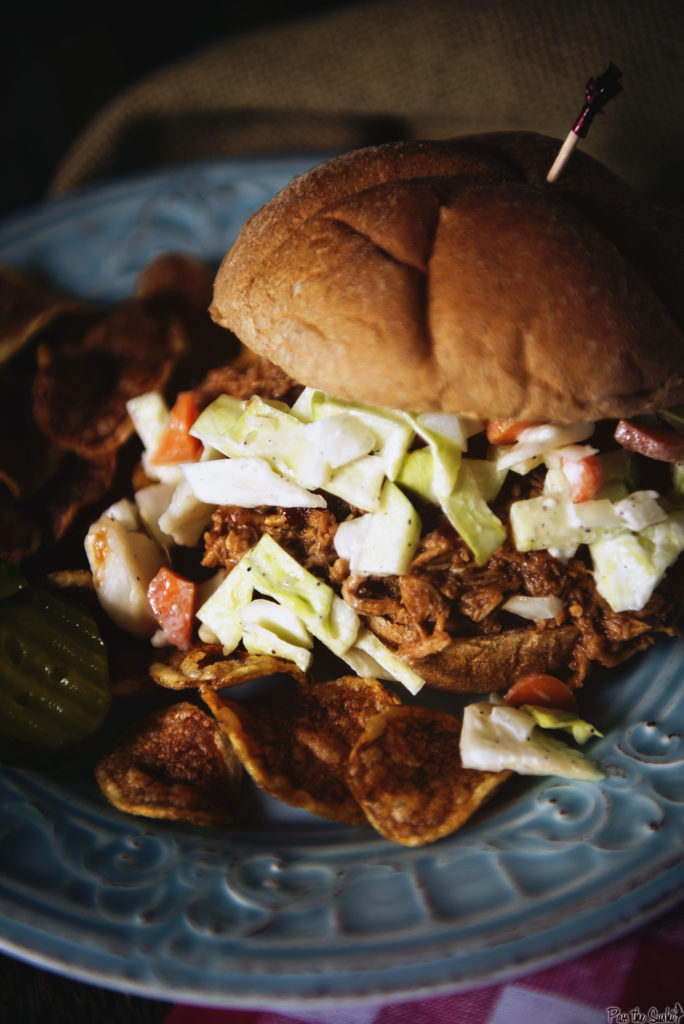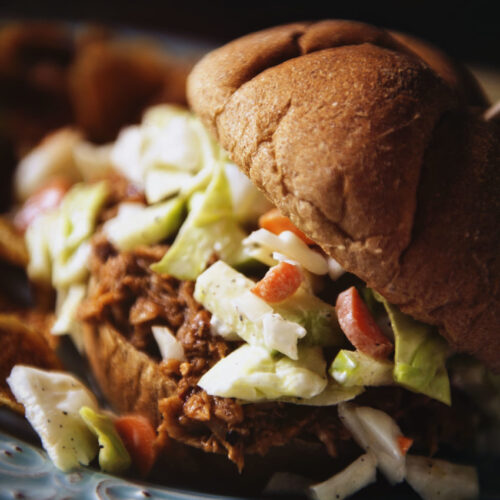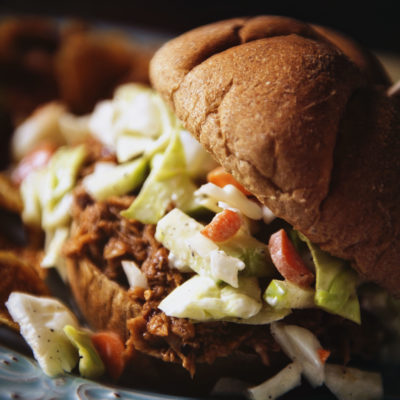 Ingredients
1 3

lbs

boneless pork shoulder

1

onion

rough dice

2

garlic cloves

minced

salt and pepper

1/2

cup

water

3

tbs

cider vinegar

2

tbs

Worcestershire sauce

1

teas ancho chile powder

BBQ sauce

Buns

Toppings: pickes

slaw, cheese, more bbq sauce, etc
Instructions
Pat the pork roast dry and season with salt and pepper. Arrange the diced onion and garlic on the bottom of the crock pot.

Season the pork with salt and pepper. Place in the crock pot.

Whisk the water, cider vinegar, Worcestershire sauce, and ancho chili powder in a bowl together. Pour over the pork. Cover with lid and allow to cook on low for 8 to 10 hours, until the pork easily pulls apart.

Remove any fat from the pork pull apart with 2 forks. Toss with barbecue sauce and allow to thicken about 30 minutes before serving on fresh buns.
Notes
BHG Creative Slow Cooker 2011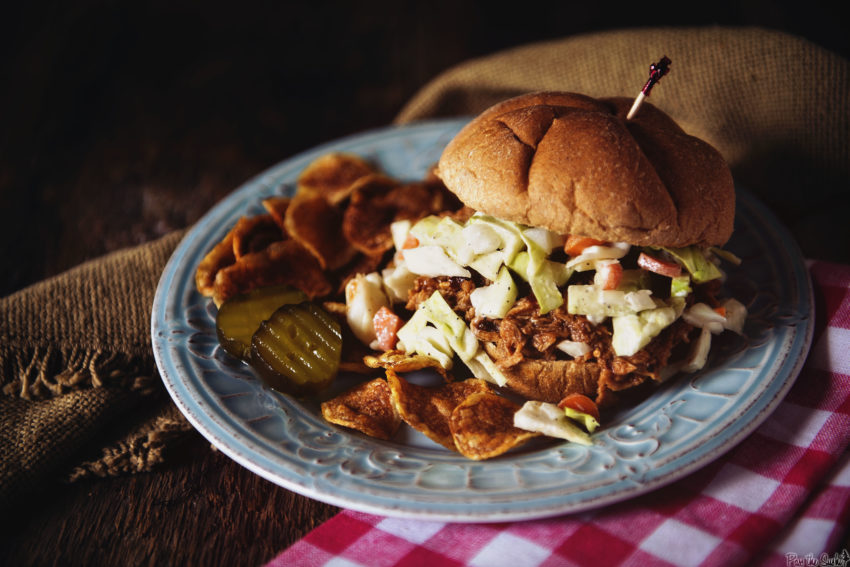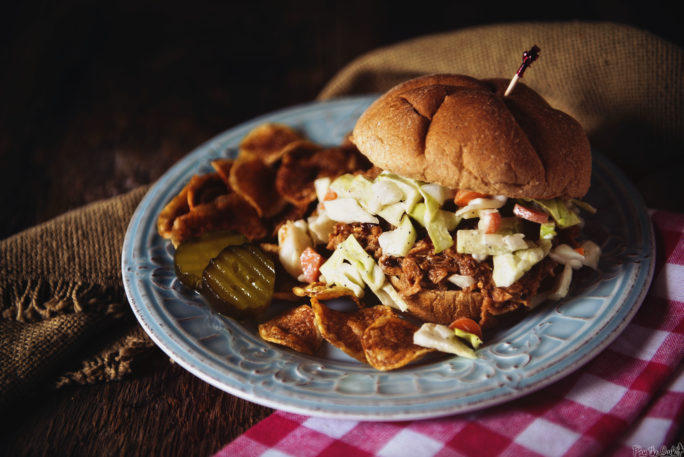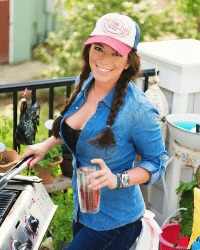 Hey, I'm Kita, the Meat Maven, outdoor junkie, campfire connoisseur, adventure-seeking and world traveled recipe developer and photographer behind GirlCarnivore.com. My mission is to break down savory eats and inspire you to get a little grit under your nails while having fun with your food. READ MORE