We've all heard of bacon fat and duck fat, but what is the beef version, and is it as easy to use without an aggressive meat flavor? It's tallow. Rendered from suet, beef tallow is as versatile and easy to use as any other animal fat. In this instant pot beef tallow recipe, we're showing you just how easy it is to make at home and some ideas on how to put it to use.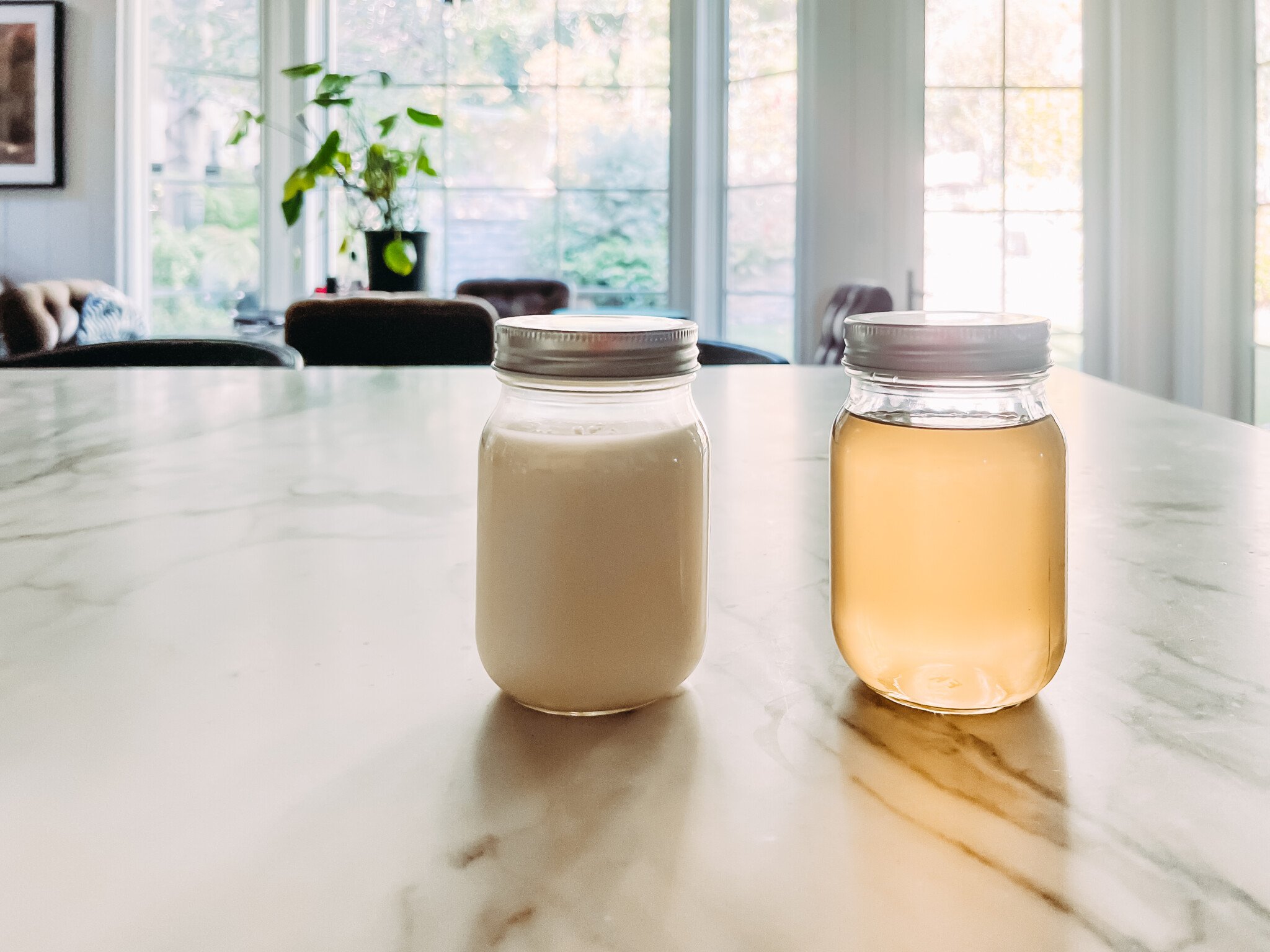 Long gone are the days of anti-fat diets. And cheers to that. Whenever I am asked how to season a steak, it's simply salt, pepper, and fat. So bring it on.
Homemade beef tallow is a great way to use up the hard leftover fats often trimmed from larger cuts, like brisket. It's also a great way to make sure to use up everything you can if saving pennies and ordering a quarter or half cow to store for later.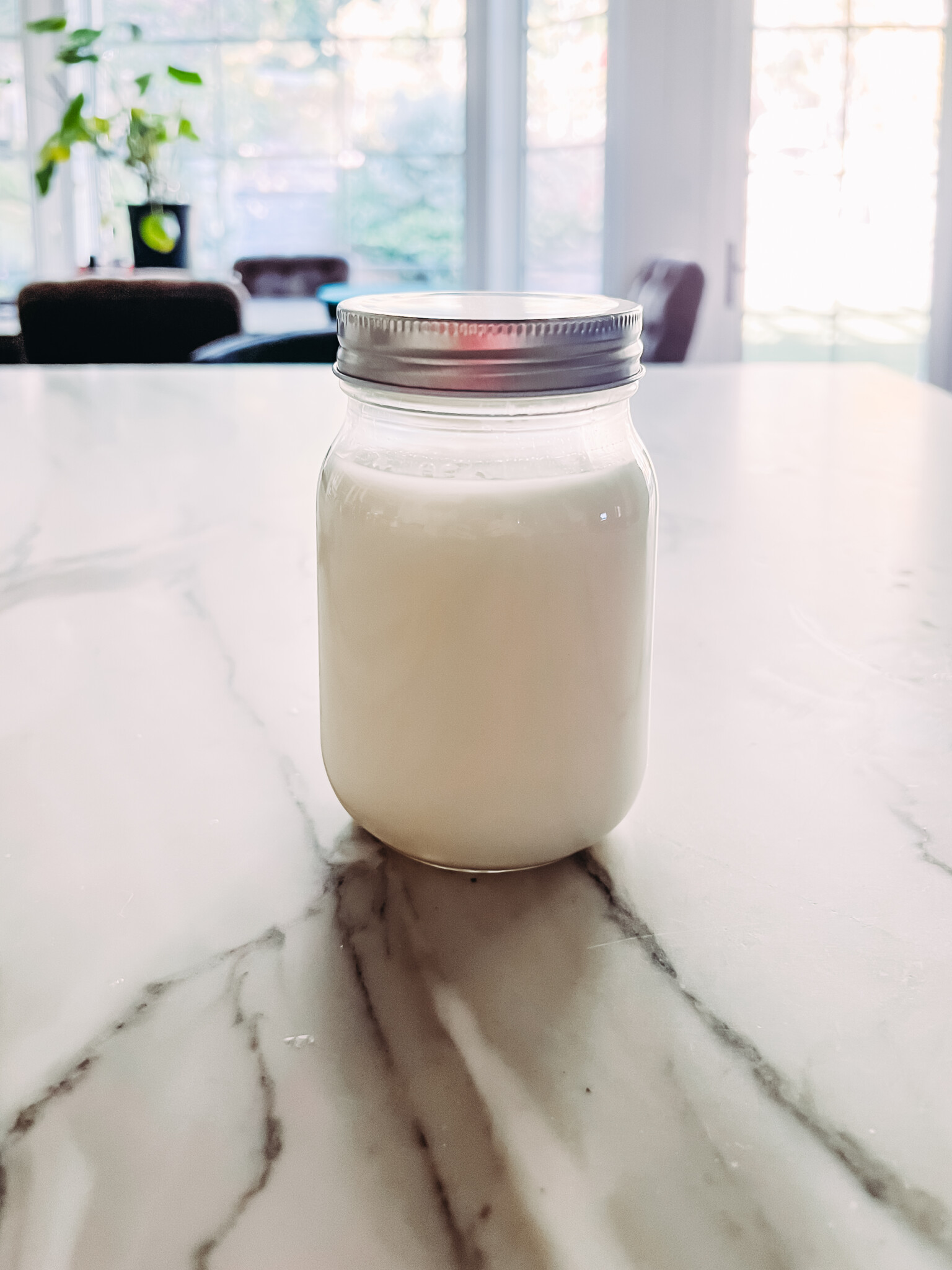 What is beef tallow
Beef tallow is the rendered fat from a cow. The hard fats trimmed from areas like the prime rib or brisket or suet from around the heart and kidneys are slowly and evenly rendered to remove impurities. It's then resolidified and stored for use.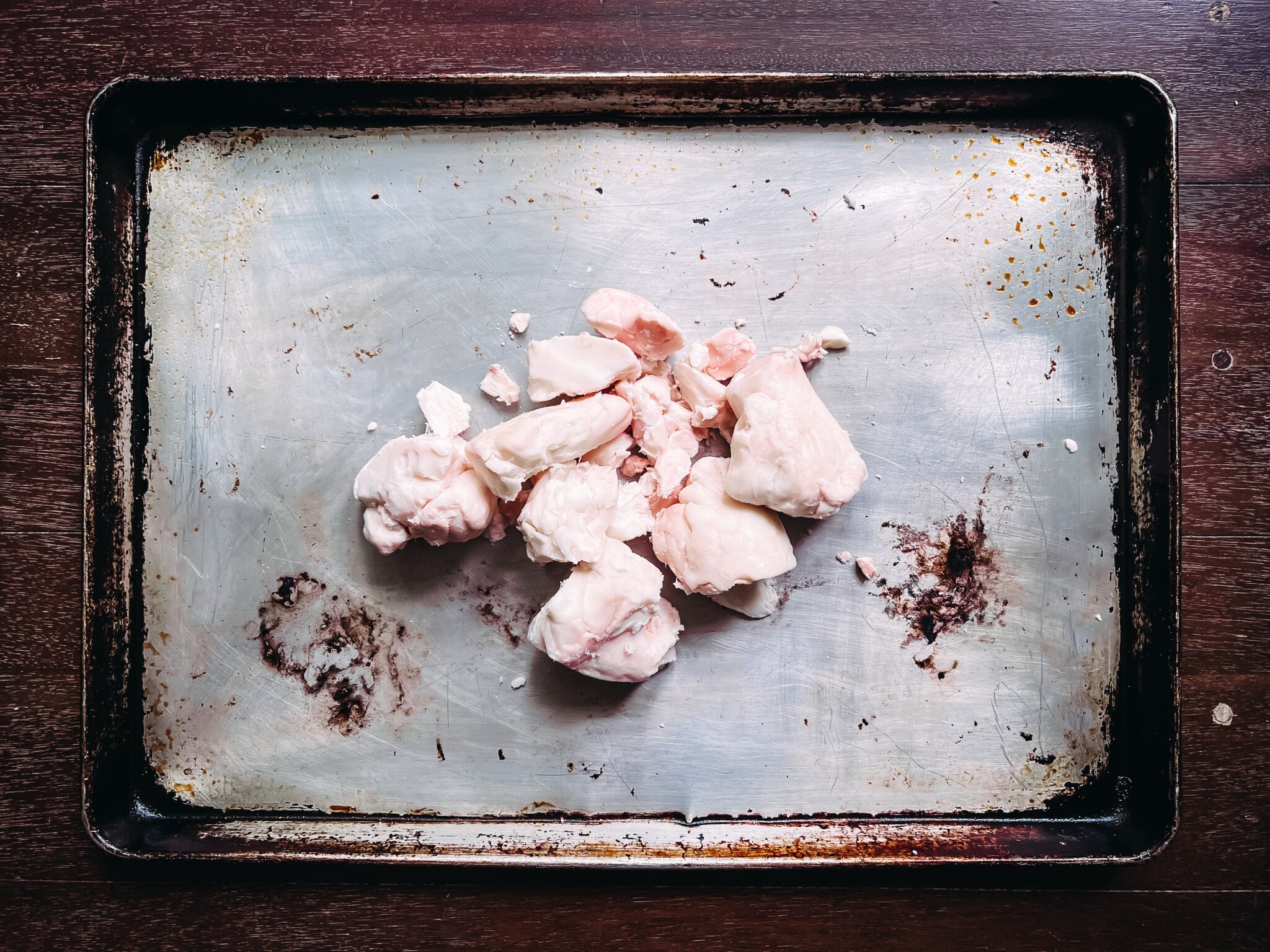 Suet is the hard fat you will use to make tallow. We are focused on beef tallow here, but suet is the term for split hooved animal fats and can be sourced from lamb or deer.
Beef tallow can be used similarly to lard, bacon fat, duck fat, or even as a substitute for butter or coconut oil in some recipes.
Another great thing about beef tallow is that it's shelf-stable. You can make a large batch and store the rest in a dark cool place (aka, the pantry) for up to a year. Alternatively, store in the fridge or freeze in batches if you are worried about maintaining a cool temp.
This will allow you to use it as needed without worrying about spoilage.
I place a small jar in my pantry for weekly use and refresh it as needed.
Note: I am not a doctor, scientist, or nutritionist and would encourage you to do your own research on saturated fat, vitamins, or any nutritional claims for animal-based fats.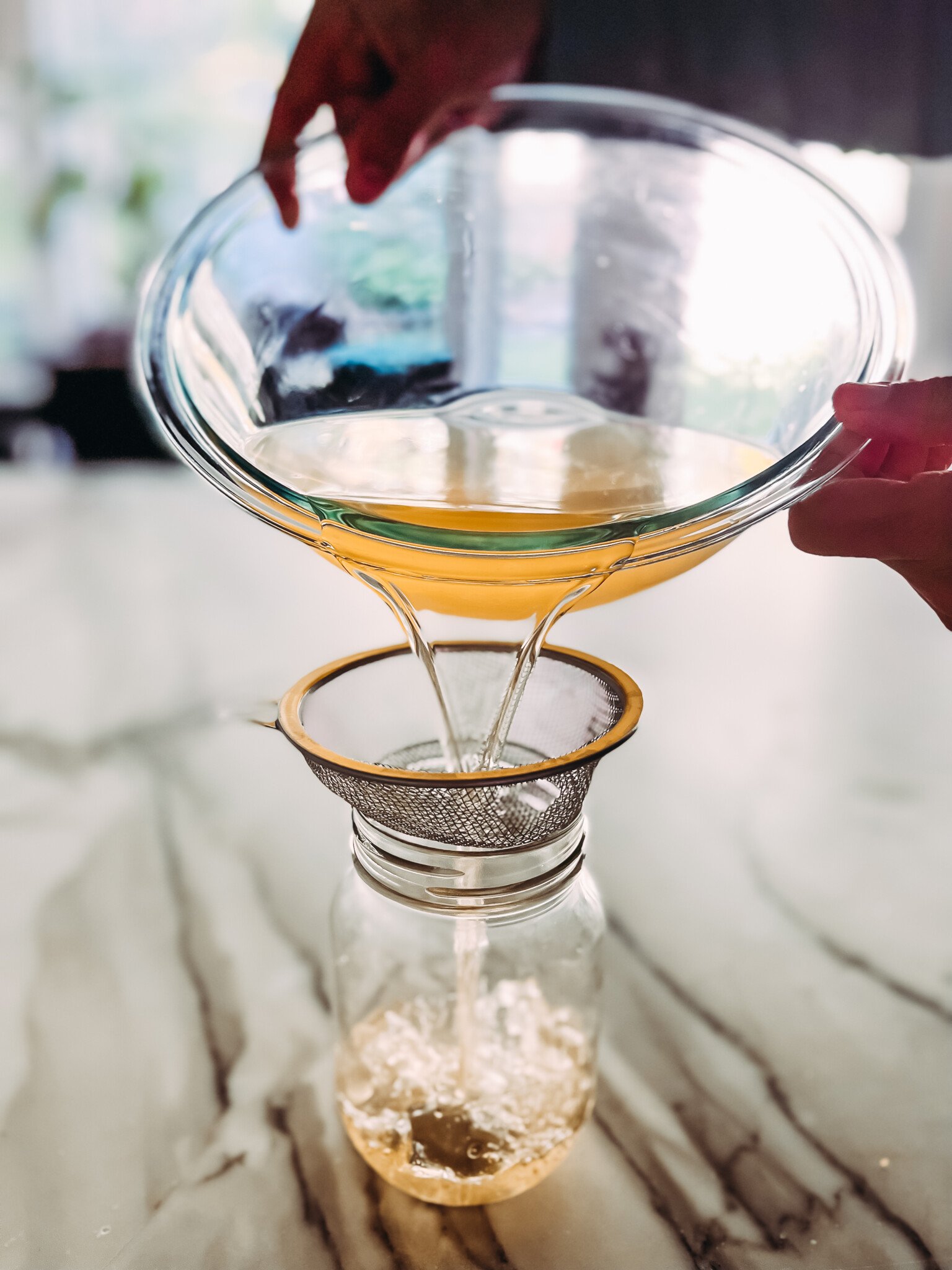 5 Ways to use beef tallow
Thinking you won't use beef tallow, so why bother? Think again. Here are my top 5 ways to use beef tallow (#3 is my favorite).
Use beef tallow to grease a pan for sauteeing peppers and onions. Or as a general replacement any time you're sauteing any veggie.
Use it to sear perfectly crispy chicken thighs, steaks, or pork chops as a substitute for oil or butter. Beef tallow has a high smoke point of 400°F which makes it great for locking in a good sear or frying. Check out my method for a perfect ribeye steak and give beef tallow a try!
We've all heard of duck fat fries (and clearly, I have nothing against those) but have you ever had beef tallow fries? Mcdonald's used to be on to something here… Oh my God good! You want to check out my Hawaiian-inspired version!
Use it in baking. Yep, you read that right. Try making biscuits or pie crusts with beef tallow instead of lard. Thank me later. Flakey layers for days.
Double down on our umami taste and use beef tallow when making gravies and pan sauces. Add some of my GirlCarnivore Ooomami for added beefy richness (as tallow doesn't have much distinct flavor on its own). Want to take that even further? Here's an in-depth tutorial on how to add more umami to your recipes!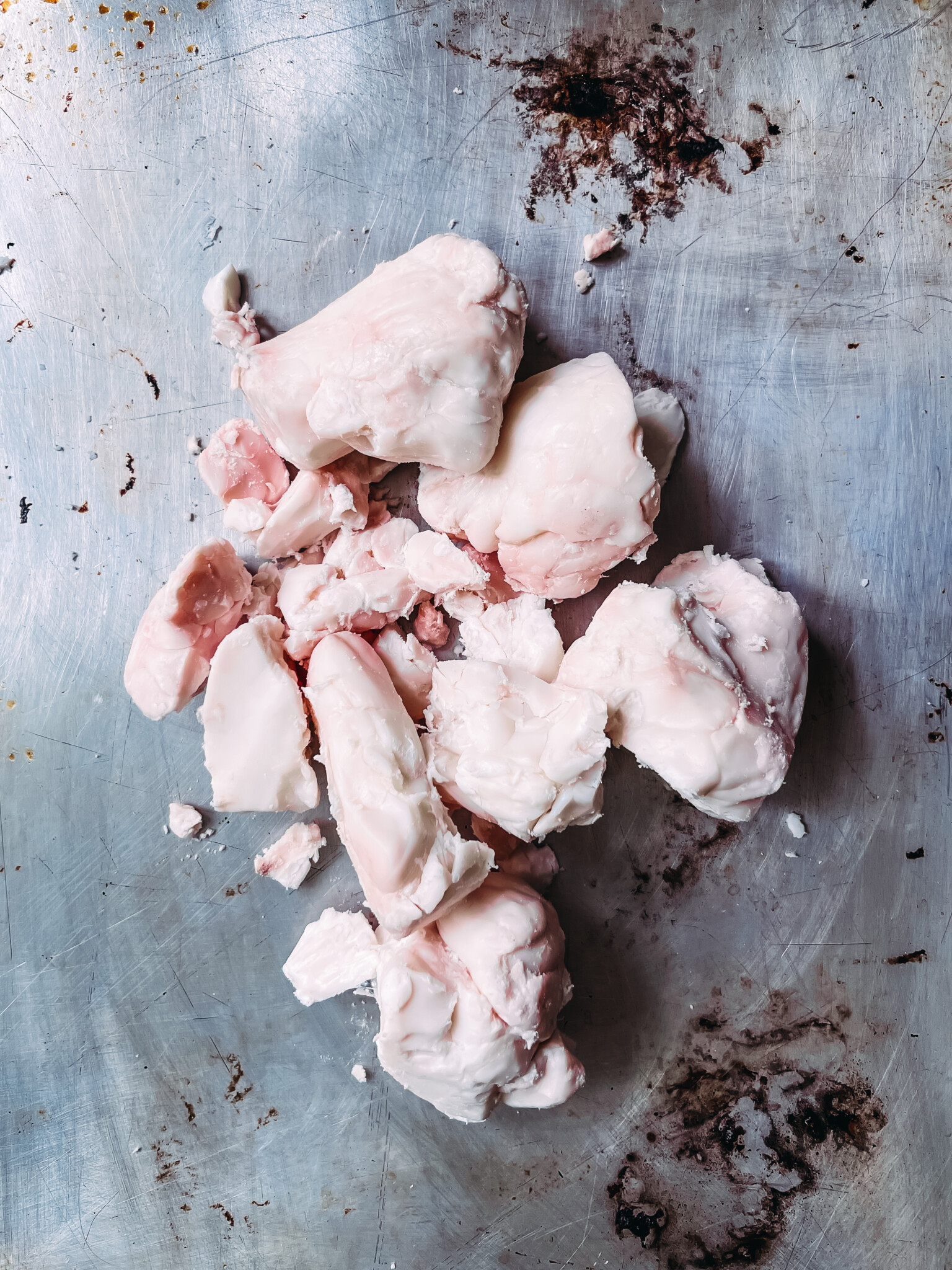 What you need to render suet
Beef suet
Instant pot
Cheesecloth or fine mesh sieve
Funnel
Wide mouth glass jars
How to make beef tallow in the instant pot
The first step will be sourcing the suet. Depending on where you are, some markets carry suet in the refrigerated or freezer meat departments. Or you may need to call your butcher and ask for it. A good butcher will know what you are looking for and be able to order or set some aside for you.
Grind the suet. Pro-tip, your butcher can do this for you, but if you're grinding your own, reserve a little for the next time you make your own ground beef patties. If you don't have a meat grinder, a food processor will do the trick OR chop the suet into small chunks.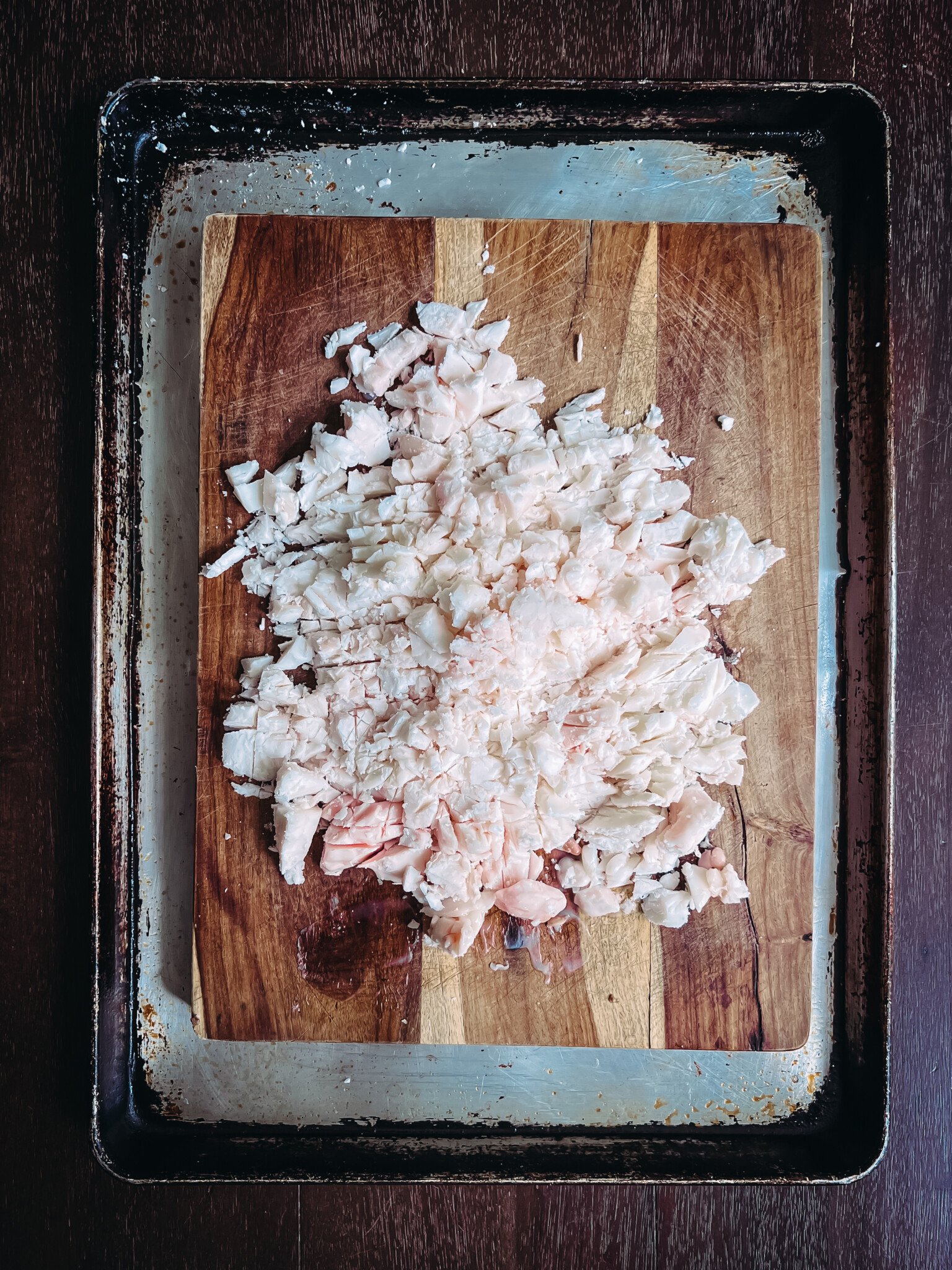 Add the suet and water to the instant pot. Set the timer for 1 hour for pressure cooking if using ground suet and an hour and 30 to 40 minutes if using chunks.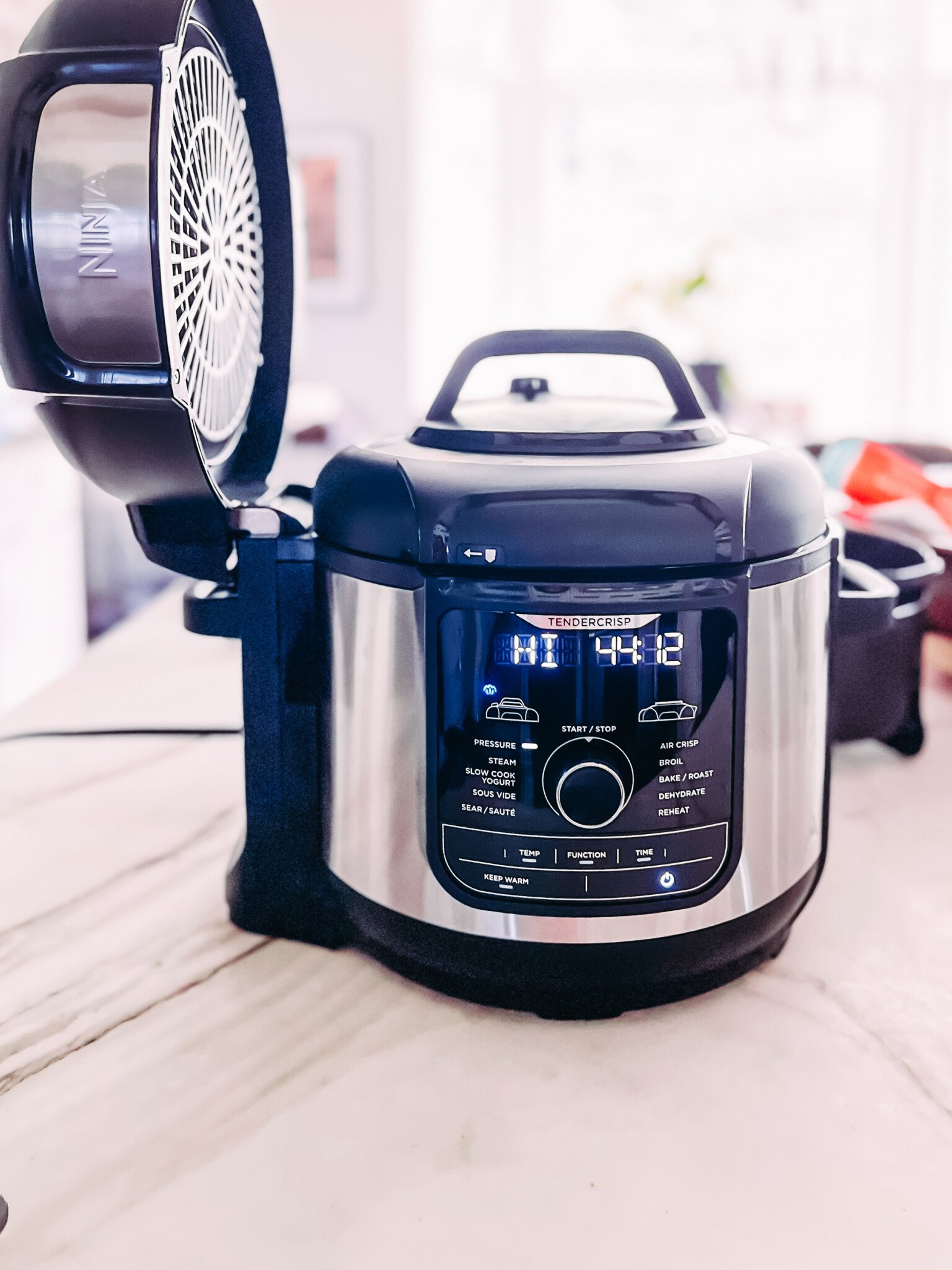 Allow the instant pot to release naturally for 25 to 30 minutes, releasing manually if needed after that.
Carefully remove the lid and pot from the instant pot.
Using the cheesecloth, strain the rendered fat through, removing any small pieces or impurities.
Then, using the funnel, pour into resealable jars, dividing equally.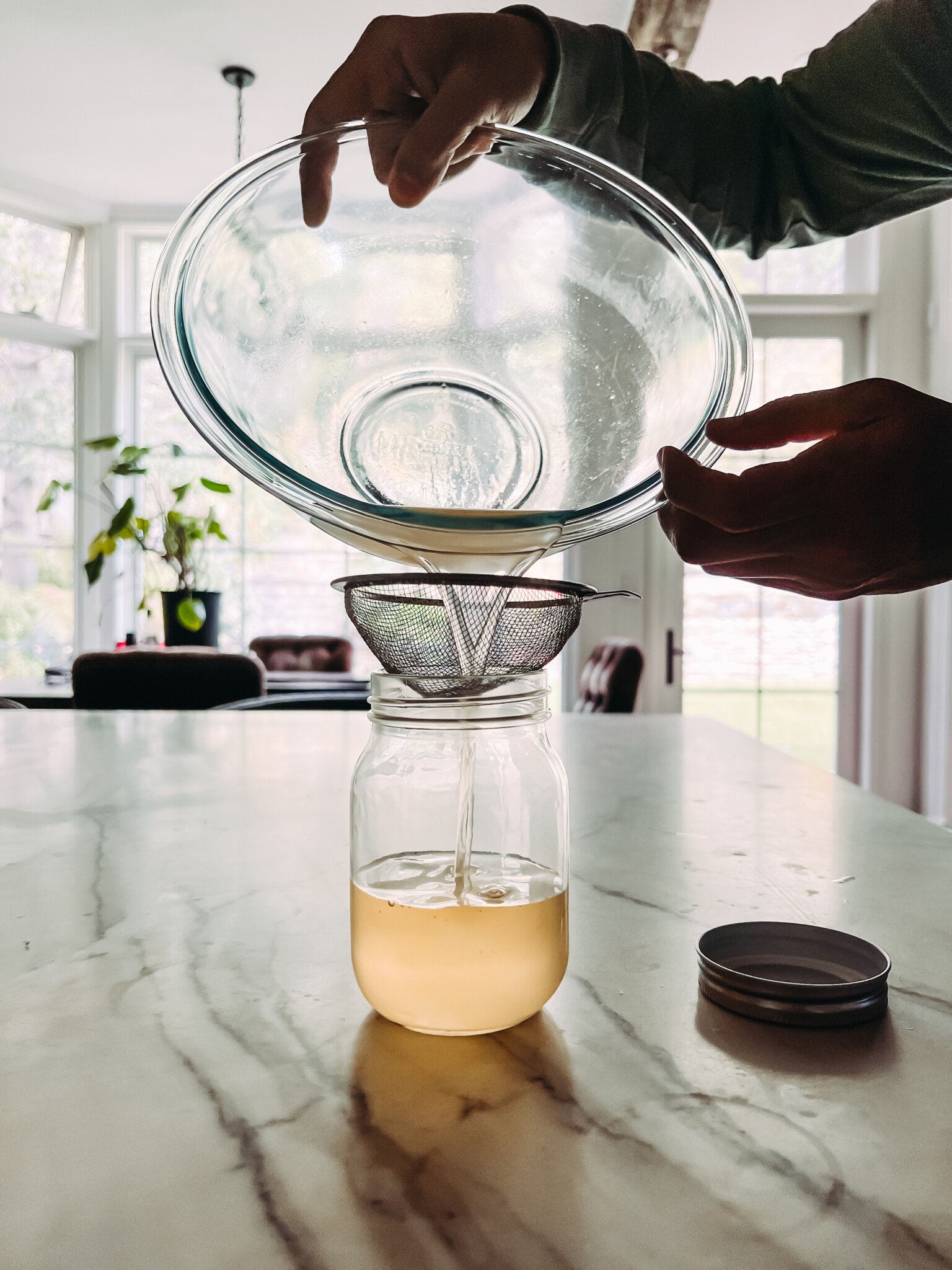 Once strained well, allow the fat to cool at room temperature. As it cools the clear liquid will turn into a white solid. Wait until it's completely cooled to seal well and store.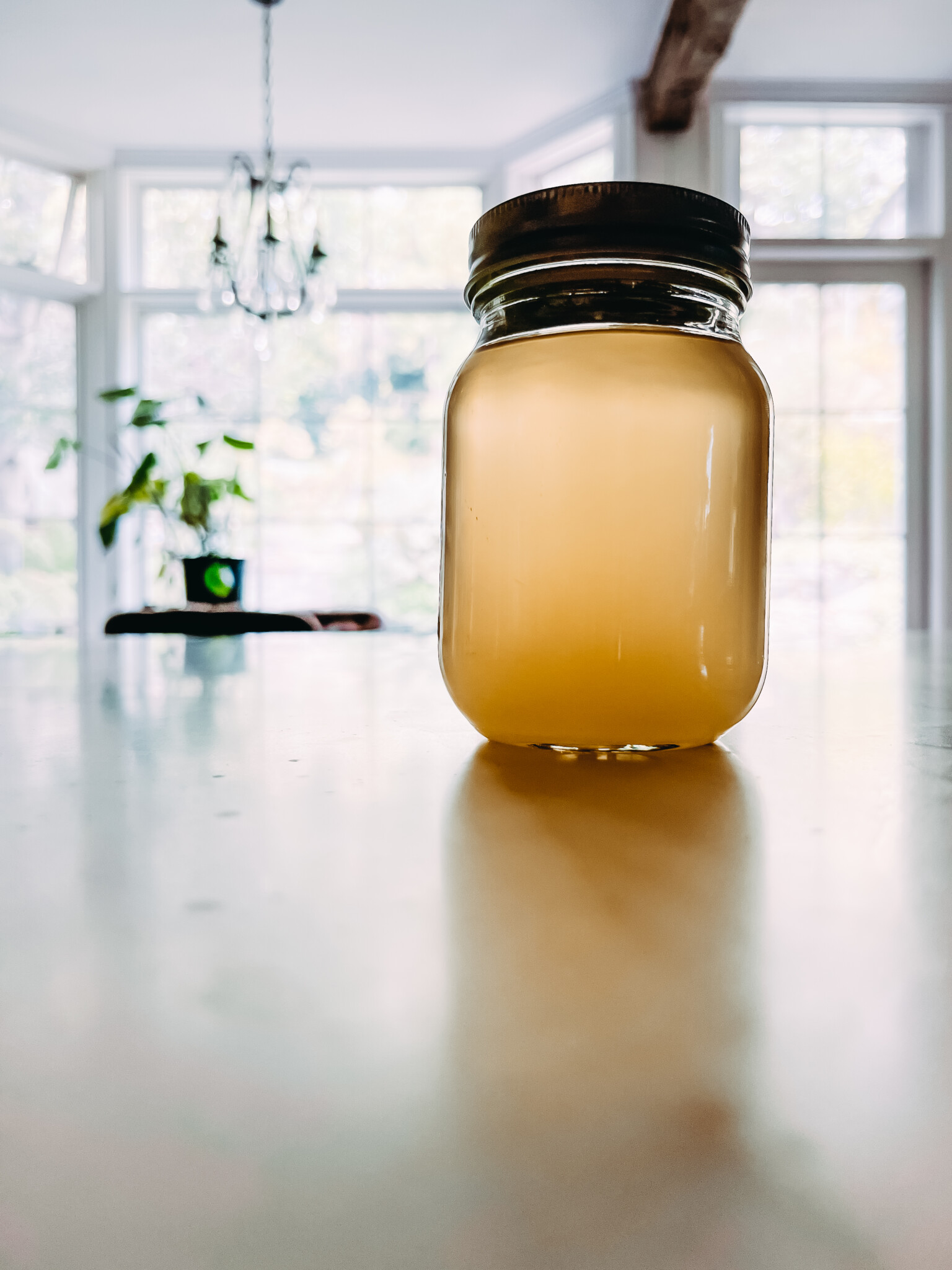 Recipe Notes and FAQs
No pressure cooker? Go old school
You can render suet on the stove top or in a slow cooker. It's almost as easy as a pressure cooker but requires a slightly more watchful eye. And I needed another reason to justify this appliance.
If cooking on a stovetop, make sure to use a heavy cast-iron Dutch oven or pot. Cast iron heats evenly and will help to render tallow evenly. Be sure to keep the suet at a low simmer as it renders to avoid any popping.
Just in case, investing in a splatter screen to use is a great tool to have on hand.
Rendering chopped vs ground from the butcher
We tested this recipe using both ground suet from the butcher and suet which we chopped ourselves, resulting in different timings in the pressure cooker.
For chopped suet, set your time to one hour thirty minutes to one hour forty minutes for the tallow to fully render.
For ground suet, setting the pressure cooker for 60 minutes does the trick.
Can't I just use the simmer / saute feature on my pressure cooker?
We also tested simply simmering via the instant pot. When simmering over high or medium-high there was a chance of popping as the suet rendered and the recipe took about 45 minutes to fully render.
For safety reasons, we feel our hands-off instant pot recipe is the winner. We also felt that the suet we chopped ourselves had fewer impurities and produced a cleaner end result.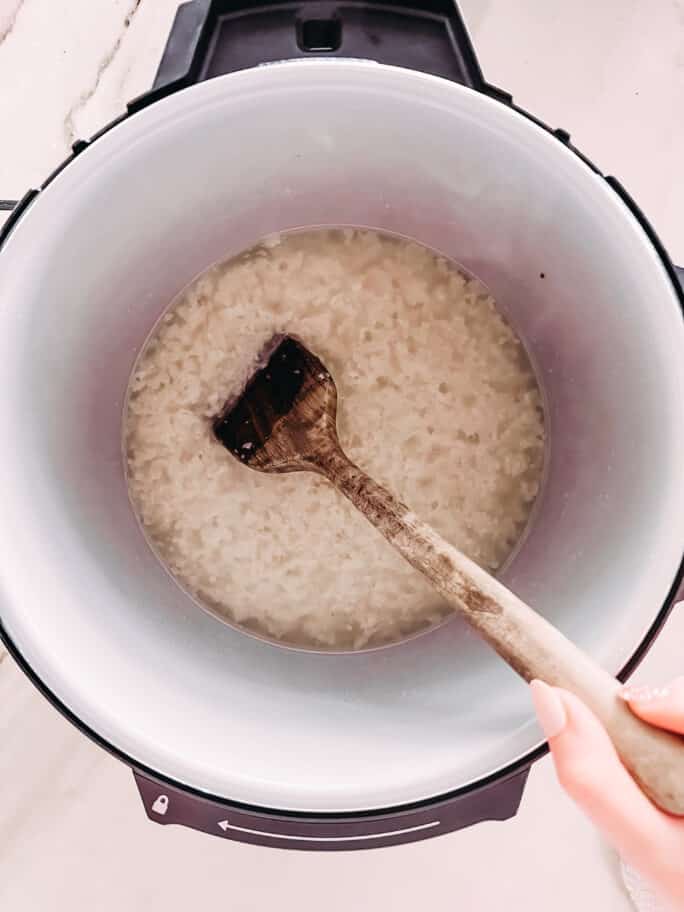 More beef recipes to try:
Instant Pot Beef Tallow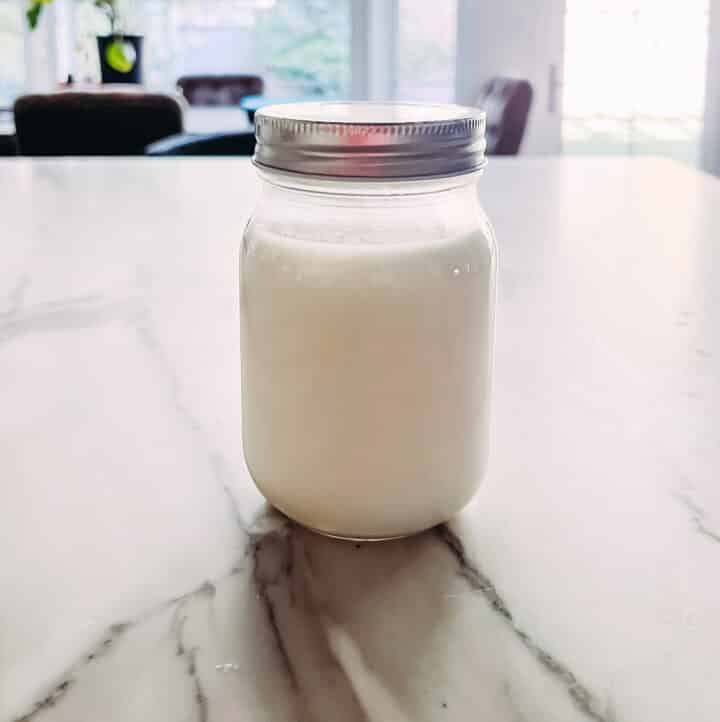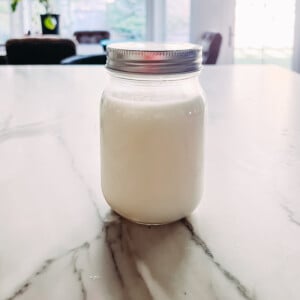 You're 1 hour from home made rendered beef tallow using your instant pot! It's a quick hands off method that keeps the mess to a minimum and renders suet for perfect white smooth tallow, perfect for all sorts of cooking or frying!
Instructions
Prep the Suet
Grind the suet. *see our notes on timing adjustments for ground suet or chopped suet in the notes below or in the full recipe post with details

Finely chop your suet
Render the Suet in the Instant Pot
Add the chopped suet and water to your instant pot.

1/4 cup water,

2 lbs suet

Secure the lid

Set the pressure cooker to 60 minutes.
Release the Steam
After the cook time, allow the steam to release for 25 to 30 minutes naturally

Remove the lid.
Strain
Carefully remove the pot from the pressure cooker

Set the fine mesh strainer lined with cheese cloth over a wide bowl.

Strain the tallow through the cheese cloth.

Allow to cool 5 minutes.

Place the funnel over the mouth of the mason jars.

Add a fine mesh strainer and strain the tallow again into the jars.
Secure & Store
Wait about one to 2 hours for the tallow to solidify and become a milky white color before storing.

Store the tallow in a cool dark place or refrigerate until ready to use.
Notes
Do not pour hot tallow into cold glass. Make sure your bowl and jars are at room temperature.
Ground suet renders faster than chopped suet. Set the pressure cooker to 1:30 to 1:40 for chopped suet to render completely. 
After testing this recipe and one where you simmer in the pot of an open pressure cooker and the saute setting, we recommend this method. 
To find suet, call your local butcher and ask to order some or check in the fresh and frozen area of your local grocery. 
Nutrition
Serving:
1
g
|
Calories:
242
kcal
|
Protein:
1
g
|
Fat:
27
g
|
Saturated Fat:
15
g
|
Polyunsaturated Fat:
1
g
|
Monounsaturated Fat:
9
g
|
Cholesterol:
19
mg
|
Sodium:
2
mg
|
Potassium:
5
mg
|
Calcium:
1
mg
|
Iron:
1
mg