This post may contain affiliate links. Please read my disclosure policy
Grilling steaks is HARD – especially if you are looking for that perfect pink center. But this recipe for charcoal grilled steaks is the solution for hitting the perfect internal temp, every time.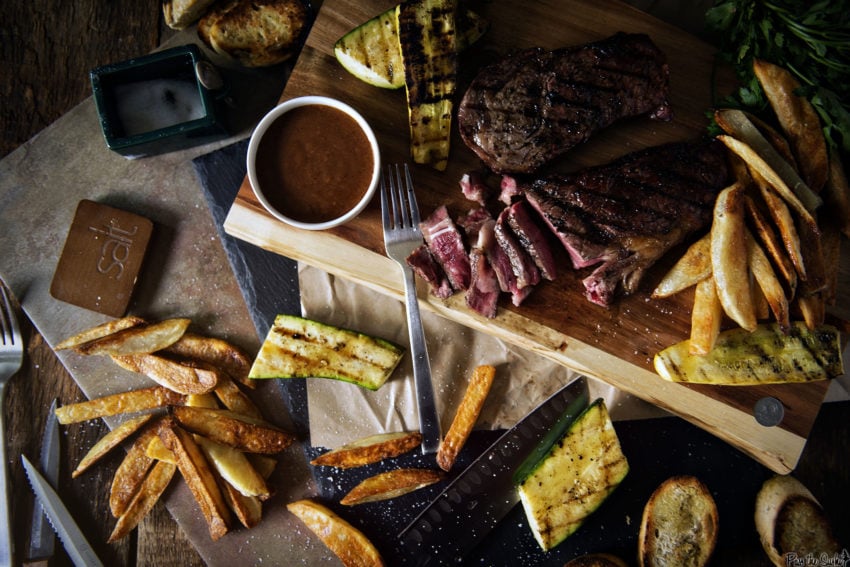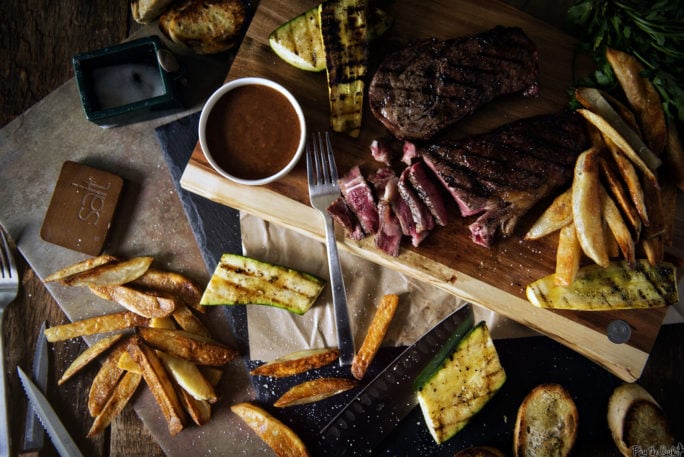 Forget lavish sauces, double-stuffed restaurant fads, and extreme toppings. A good steak is best served naked. But getting a 'good' steak these days can be tricky, and when that's not an option, dressing up the flavor with options isn't a bad idea.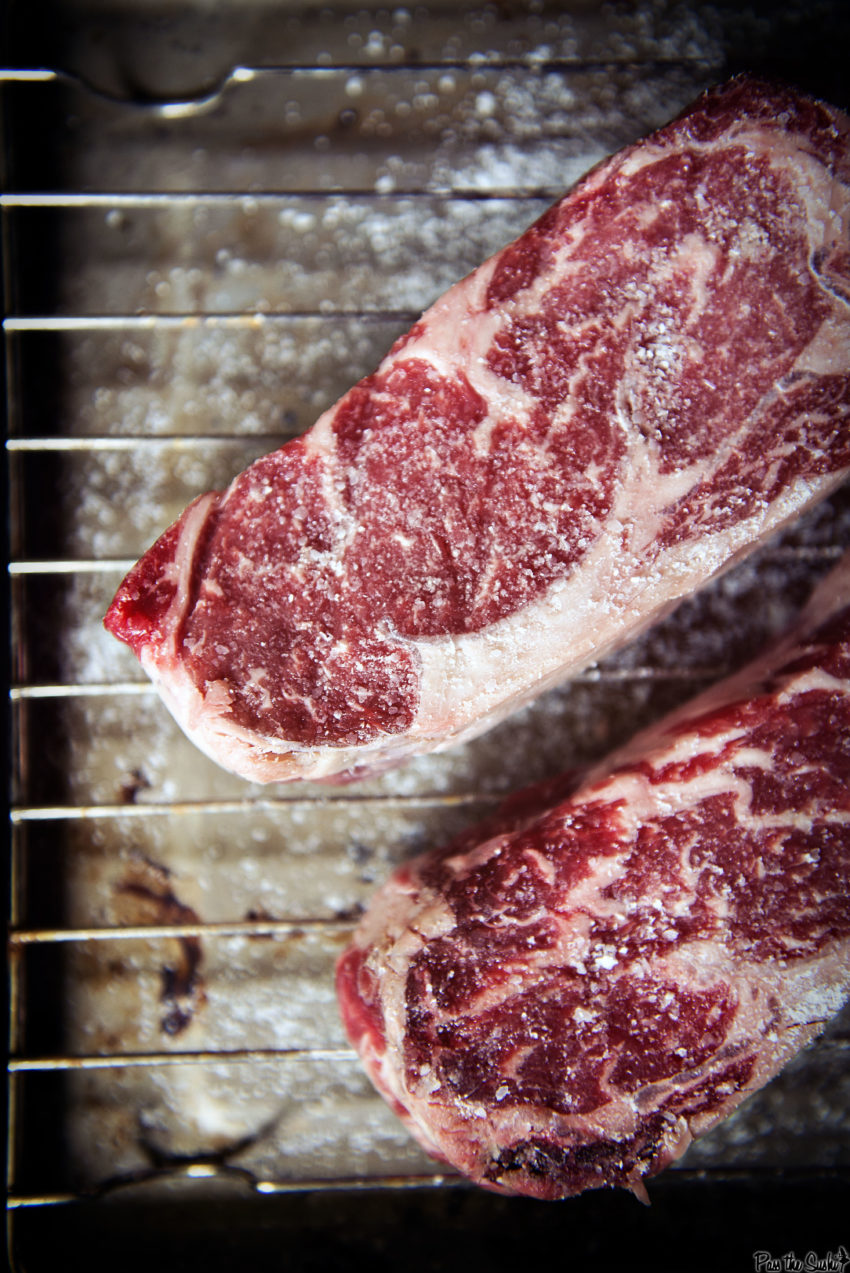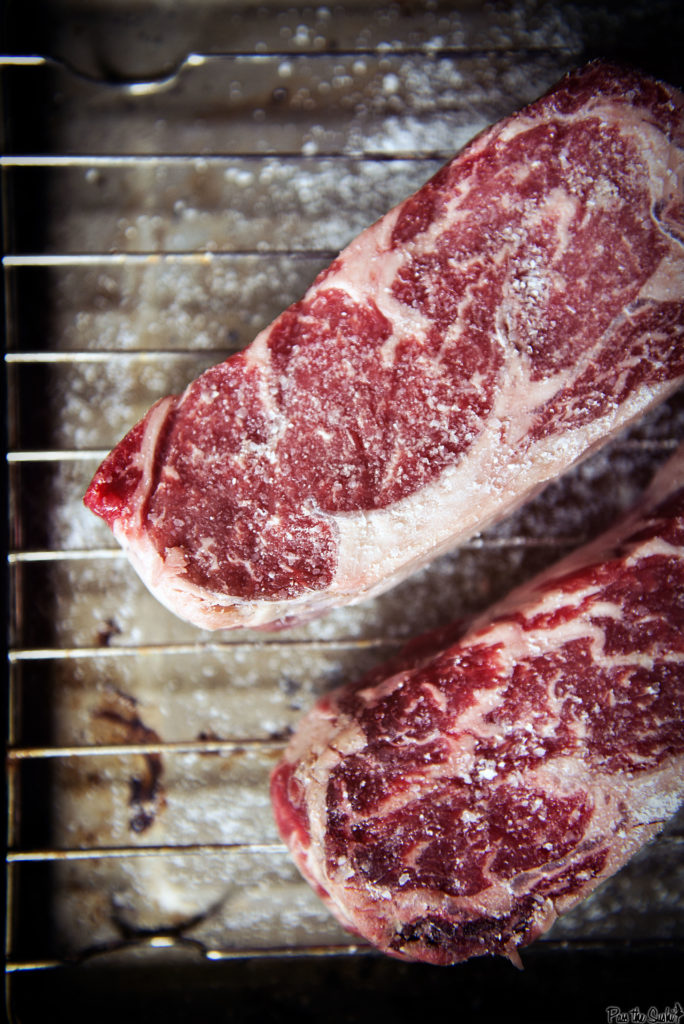 But, if you can find a great cut at the butcher counter, and have a little extra coin to spend, this perfect char-grilled steak recipe is the way to go. Just season, chill and grill. Leave the fancy toppings for the french fries.
You've got center stage covered.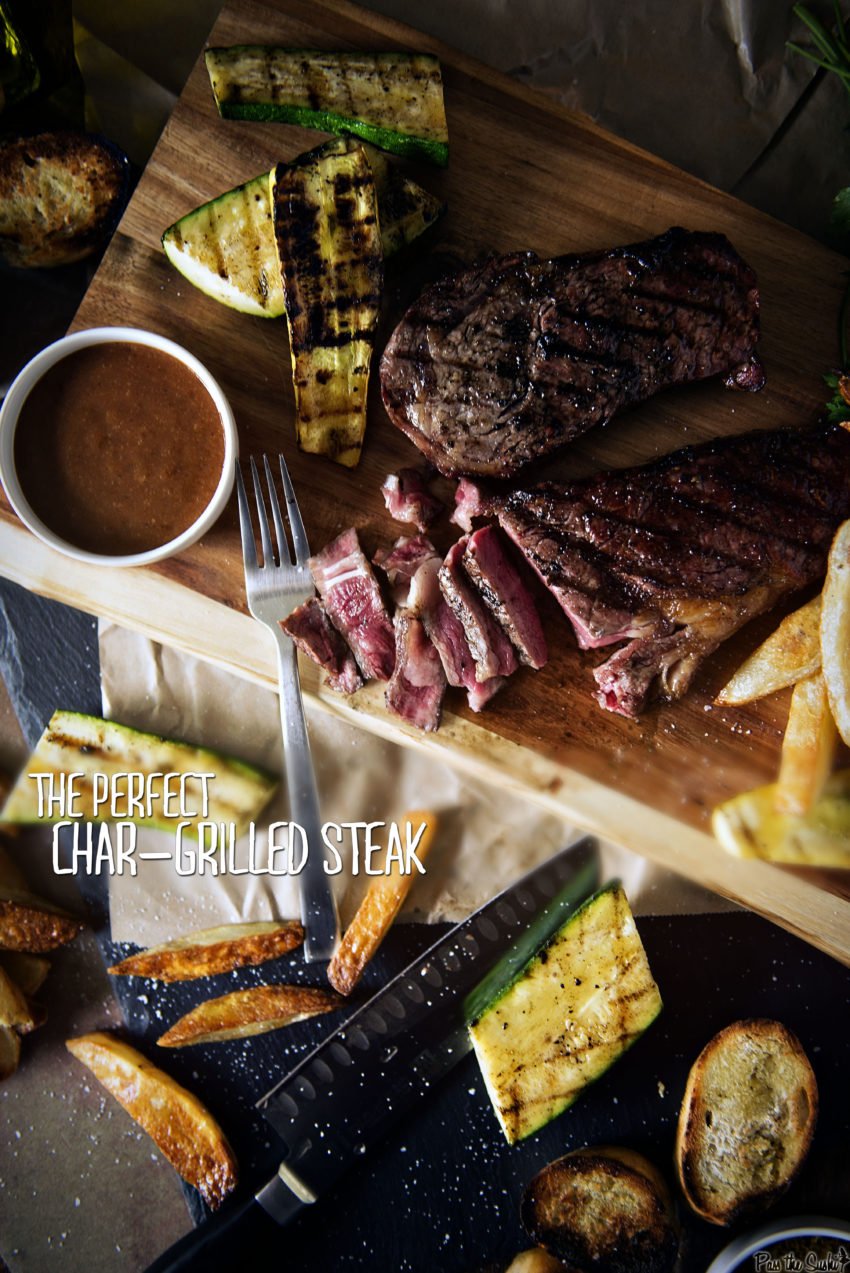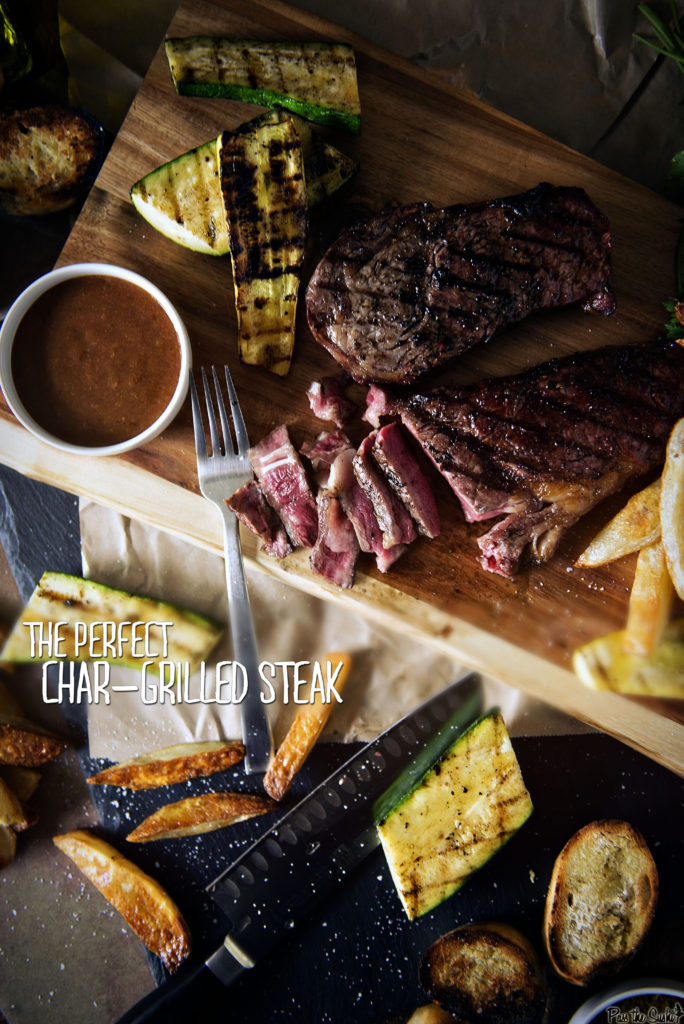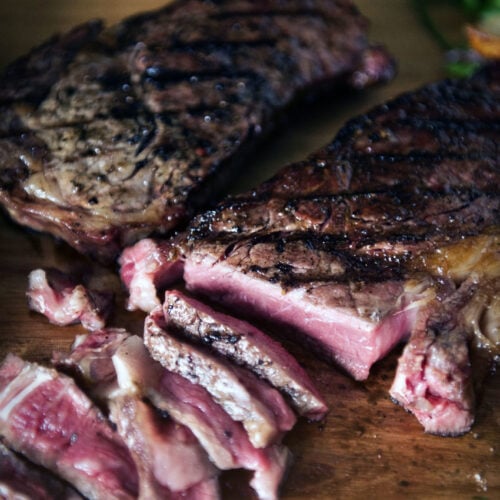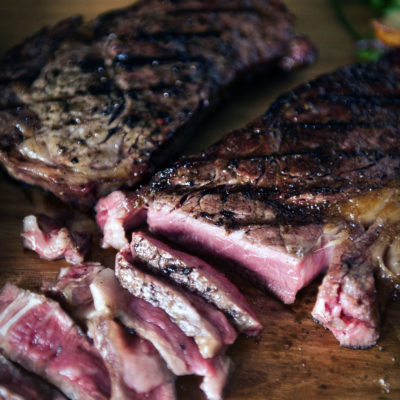 Ingredients
1

teas salt

1

teas cornstarch

4

rib-eye steaks

about 1 1/2″ thick

pepper
Instructions
In a small bowl, combine the salt and cornstarch. Pat the steaks dry and rub with the salt mixture. Place the steaks on a wire rack and chill in the freezer for 30 minutes to 1 hour.

Meanwhile, build a fire on your charcoal grill and clean the grate for when those steaks are ready to go.

Before grilling, season the steaks with pepper. Grill for 4 to 8 minutes per side (for your desired doneness – 4 is my lucky number).

Remove from the grill and tent with foil. Allow to rest for 5 minutes before serving.