Hungry? Grab these basic tips and tricks on making a homemade dry rub and smoking spicy pork ribs. Next step, become your own grill master.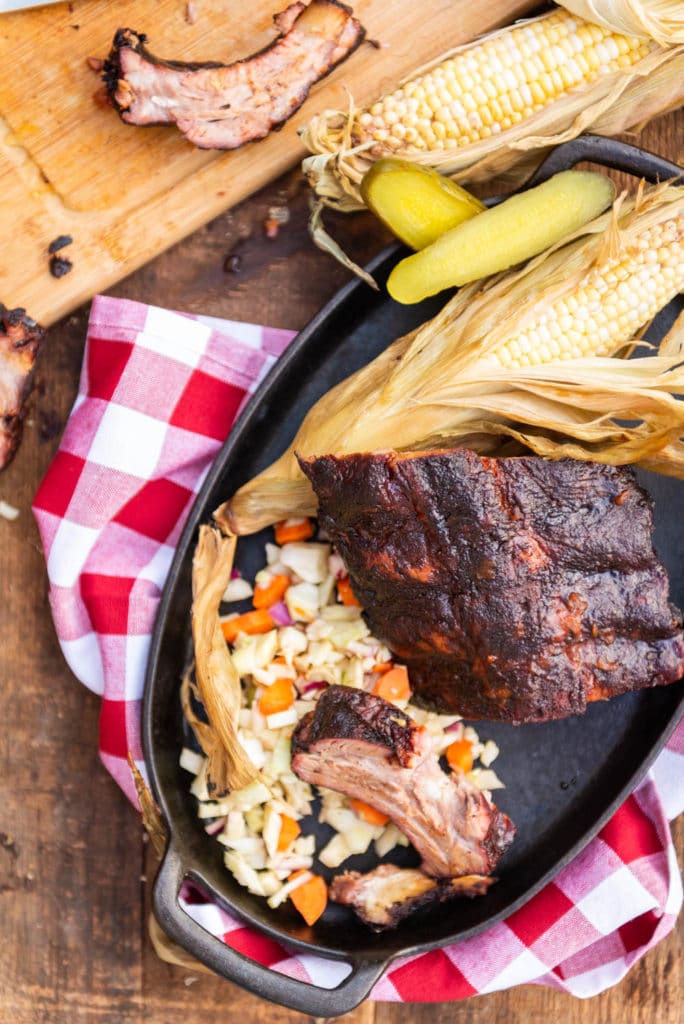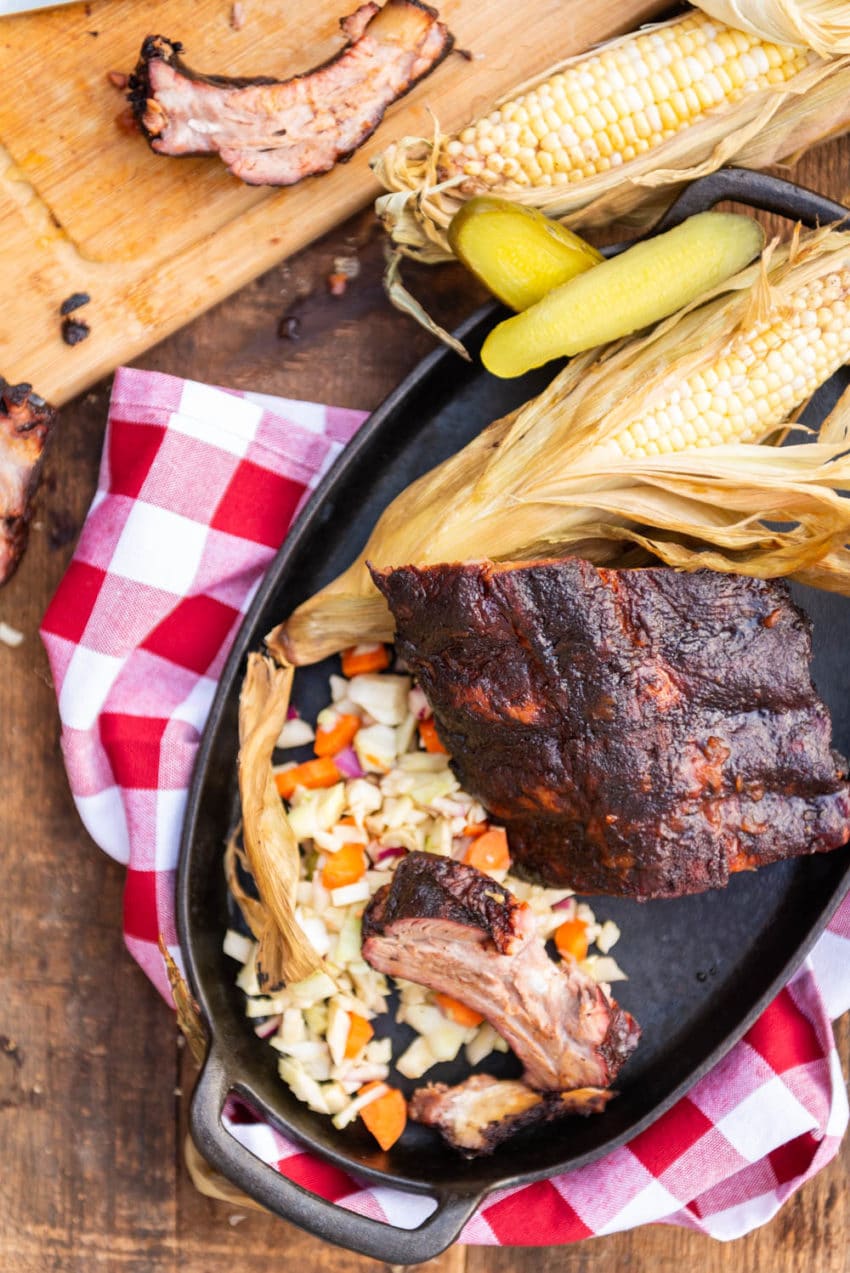 This post was sponsored by Smithfield. All thoughts and opinions are my own.
Smoked ribs are one of those items that tend to intimidate new grillers. You start with these beautiful racks of tender, juicy pork ribs and don't want to char them to a crisp (hello flare-ups!) or dry them out. And with so many methods and grilling styles out there, it's hard to know where to start. But, oh when you get them right they are amazing, even if it's just a dry rub!
See the clickable recipe Web Story for Smoked Pork Ribs here.
So, let's take a step back and demystify smoking pork ribs. Because to have award-winning smoked ribs, you don't need to be a rocket scientist. When you start with a high-quality cut of meat, you just need a bit of patience, a killer dry rub, and some time.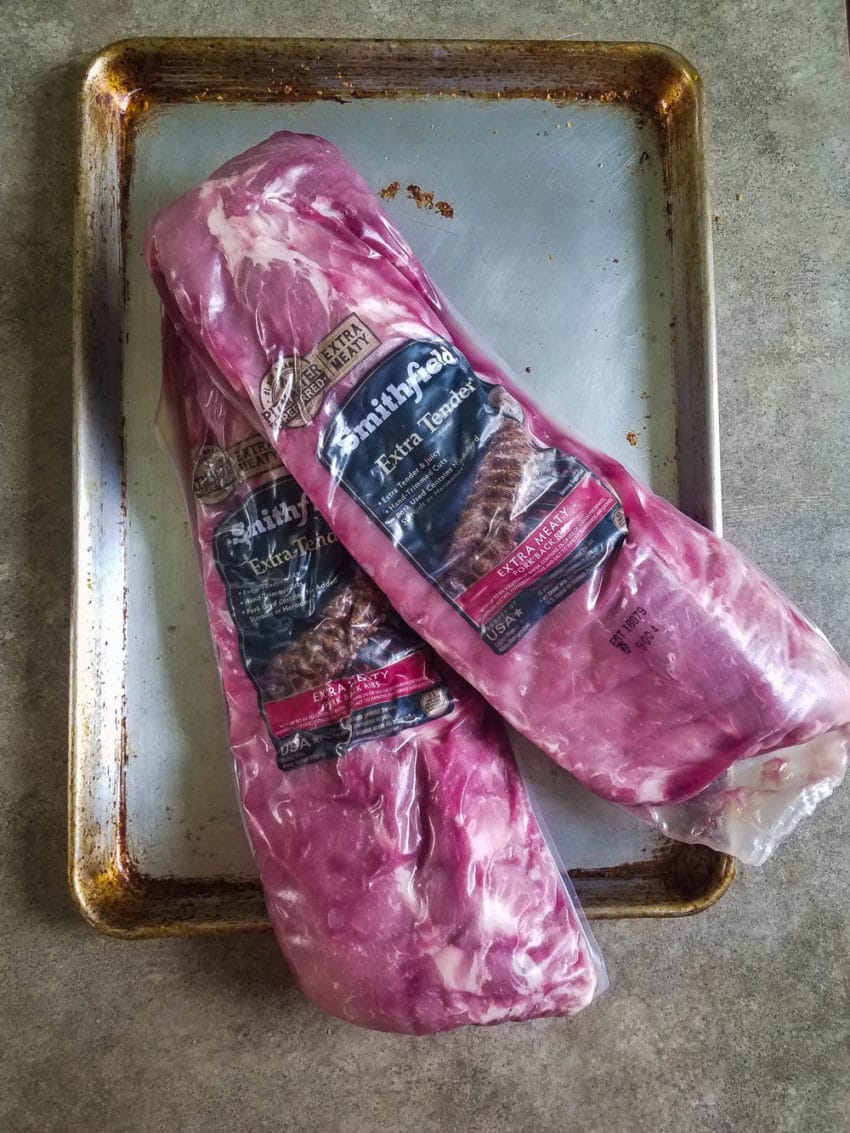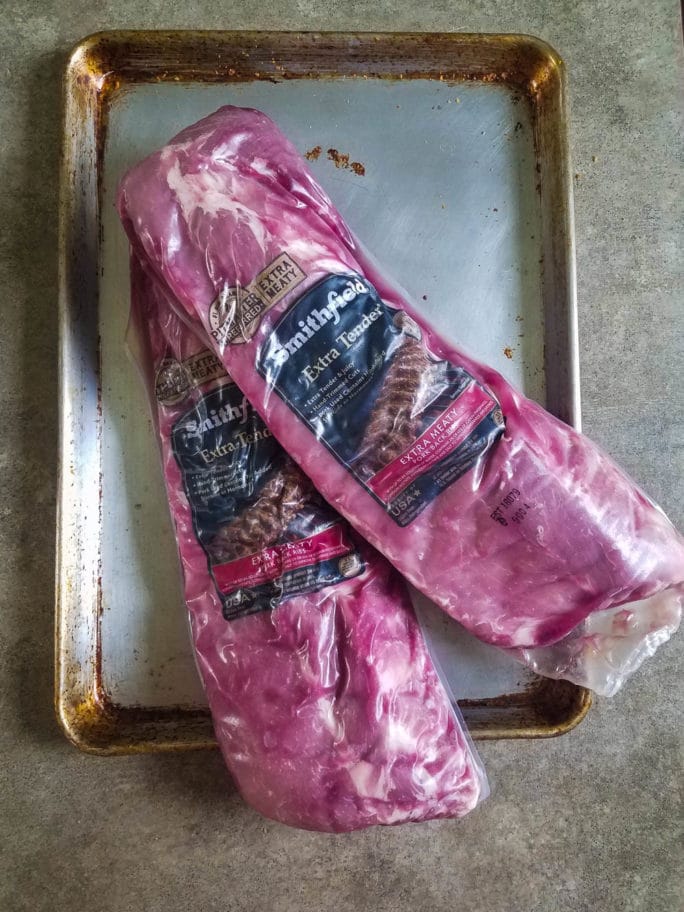 How to Make a Dry Rub
Dry rubs are quick blends that you can craft at home depending on what flavor you want to accent. I love a good balance of spicy and sweet and will sometimes incorporate both of these elements into my rub, or use a bbq sauce at the end to compliment.
The main thing with a dry rub is a balance. Salt, sweet and heat. And remember, too much sugar will burn – so keep it simple.
Once you've opened up the pork ribs, pat them dry and remove the back membrane if desired (video on this coming soon – I can say that the Smithfield Extra Tender Back Ribs were the easiest I've ever worked with for this!)
Start by picking out your flavors. For these ribs, we used a simple 5 ingredient rub – because it doesn't have to be complicated. And tested a bit along the way by pouring into your hand and sampling a tiny amount. This helps you taste the balance and adjust as needed.
Mix everything up and store in an airtight container until ready to use for up to 3 months.
Once you rub the pork ribs, let them hang out for at least an hour before smoking. You can rub everything up to 24 hours ahead of time and store in the fridge until ready to use.
Pro tip, I always pour my rub from the jar I am storing it in into a smaller bowl to pull from when cooking, so there isn't a risk of cross-contamination.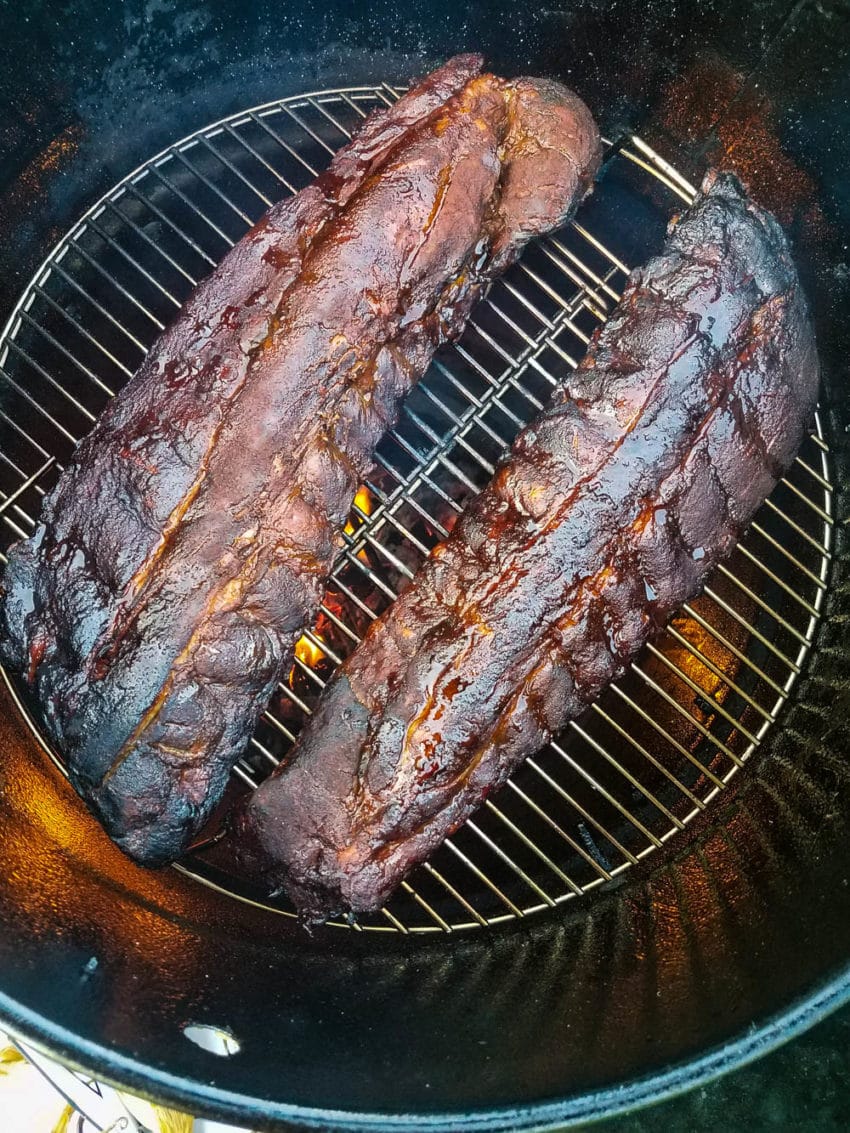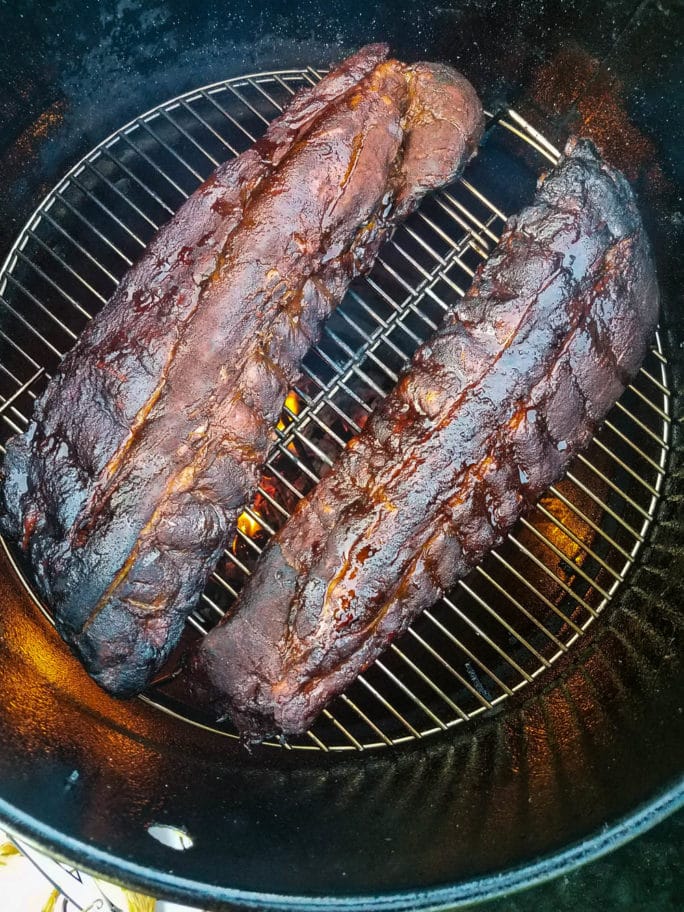 How to Smoke Ribs Over Charcoal
Build a fire for indirect heat when smoking ribs. These babies are going to sit on the grill for a few hours, and cooking over indirect heat will help them to not dry out or char.
Once I have my charcoal lit and nestled on one side, I add wood chunks over top for flavor. Sometimes they can flare up, so I will make sure to do this before I am ready to add the ribs, just in case.
Place the pork ribs over the cooler side of the grill, and allow to cook for 3 to 5 hours, keeping the grill temp around 225. You will notice the meat start to shrink back from the bone.
I often smoke for 3 hours then wrap, spraying with apple juice for a little bonus moisture the last hour.
Another great trick is to grab an aluminum tray, nestle it right under the grill rack where the ribs sit, with some apple juice in it. When the lid is closed and things are smoking, this creates a moist environment, locking in juiciness.
When everything is looking all said and done, now's the time to add the sauce. Baste the ribs and toss them back over the fire for the last 2 minutes, turning often to avoid flare-ups to add that finishing final flavor.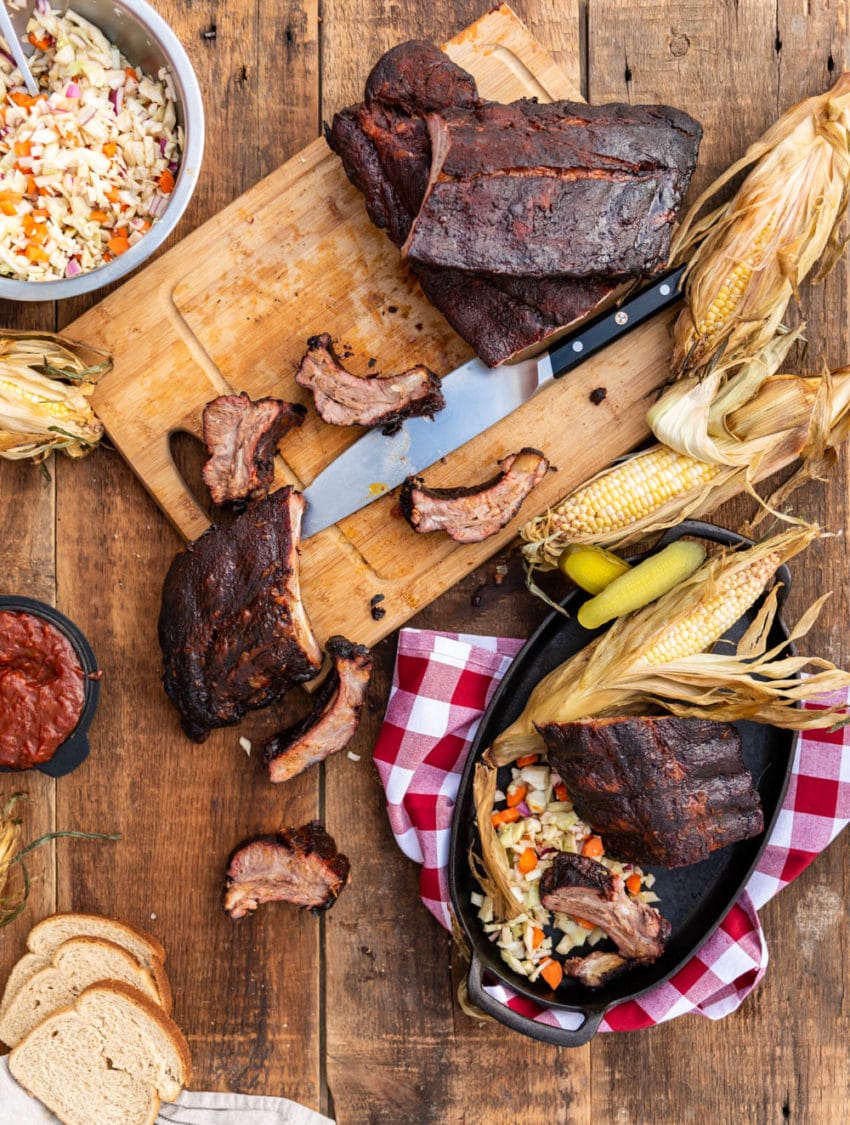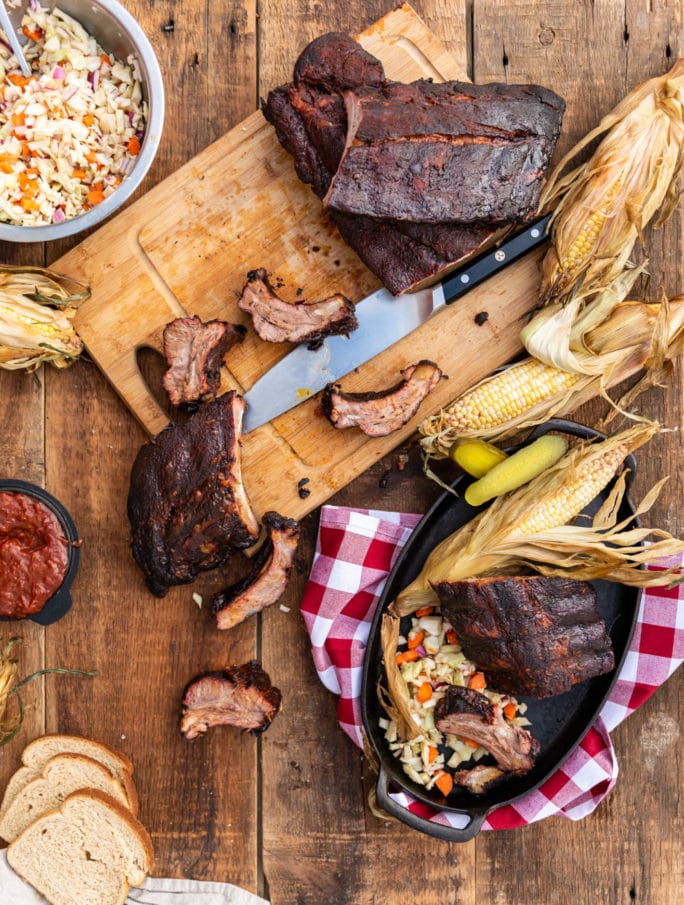 How long to smoke ribs:
With smoking, it's never about time – sure, there are rough estimates but truly, it's NOT about time. With all meat, I go with temp over time. Cooking meat to temperature controls so many more aspects, like tenderness, flavor, texture, and overall satisfaction vs. rushing the process by thinking things need to cook for exactly 3 hours and 45 minutes.
Invest in quality thermometers, one handheld and one you can run through your smoker to check the temps of your cooks (especially with ribs!) so you know when they are perfect for serving! I aim for a temp of 200 F with ribs – between 195 F and 205 F for that pull-apart crazy good eat.
Factors that affect cook time can include temperature (both in and out of your grill), wind, altitude, and the product. Don't rush it, it's barbecue.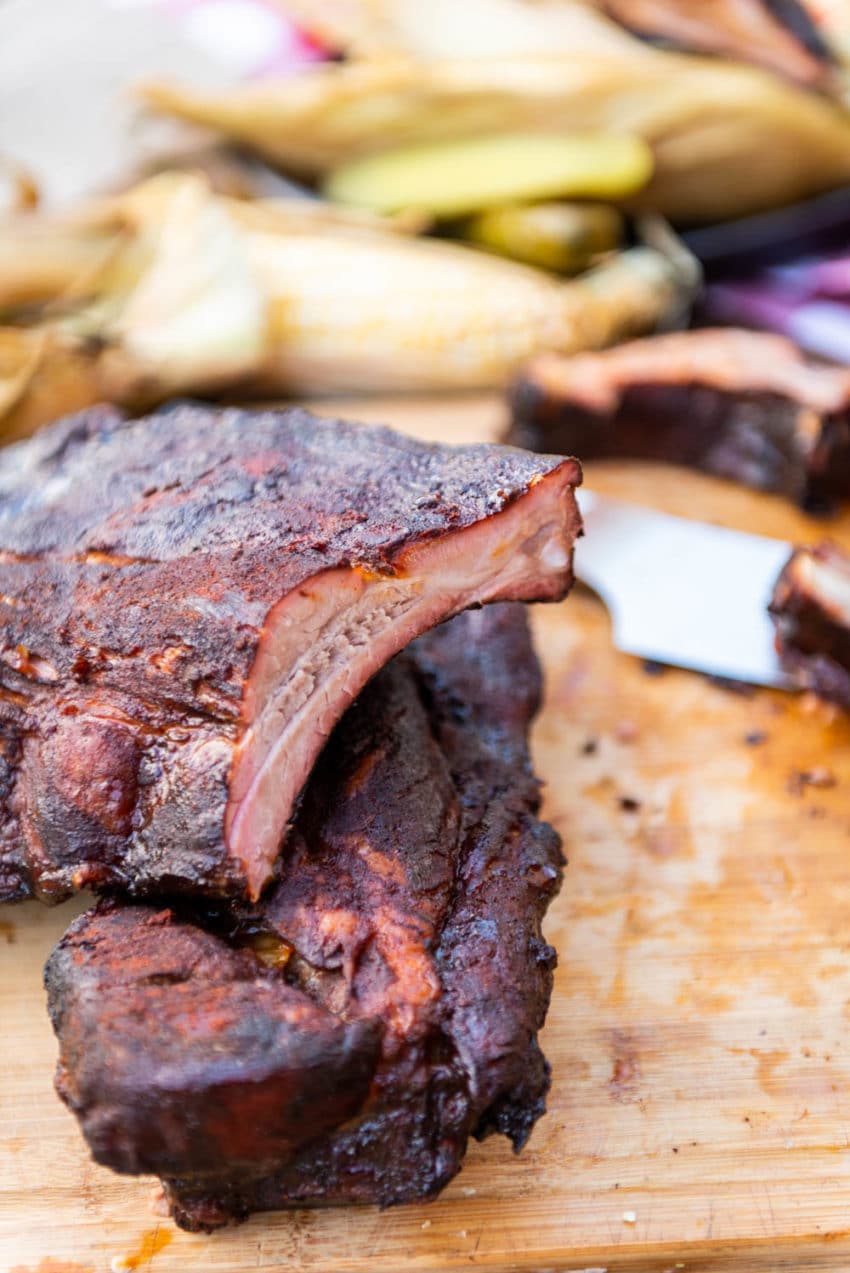 Want more grilled rib inspiration? Try some of my favorite recipes
If you've tried my Spicy Smoked Pork Rib Recipe or any other recipe on GirlCarnivore.com please don't forget to rate the recipe and let me know where you found it in the comments below. I get inspired by your feedback and comments! You can also FOLLOW ME on Instagram @girlcarnivore as well as on Twitter and Facebook.
Yield: 2 racks of ribs
Spicy Smoked Pork Back Ribs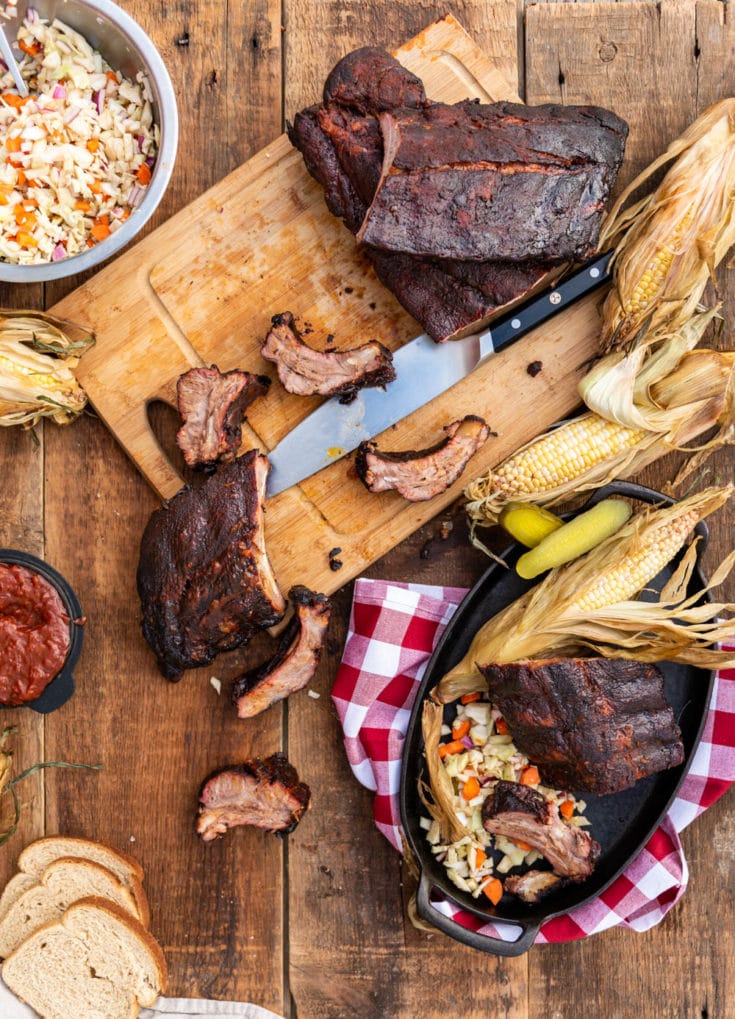 These spicy smoked pork ribs are perfect recipe for starting out on the smoker - with just 5 ingredients in the rub you can customize to your needs
Total Time
6 hours
5 minutes
Ingredients
For the Dry Rub
4 tablespoon brown sugar
1 tablespoon salt
1 tablespoon paprika
1 teaspoon cayenne
1 teaspoon cumin
For the Ribs
2 racks Smithfield Extra Tender Fresh Pork Back Ribs
1 cup apple juice
Barbecue sauce, if desired
Instructions
For the dry rub:
Whisk the dry rub ingredients together in a bowl.

Remove the pork ribs from the package and pat dry. Arrange on a clean work surface.

Carefully remove the membrane on the back side of the ribs, if desired.

Rub the pork ribs thoroughly with the dry rub.

Allow to sit at least 1 hour before grilling.
When ready to grill:
Prep your charcoal and wood chunks.

Set up your smoker for indirect heat, 225 degrees.

Arrange a drip pan under the cooler side of the grill. Pour in the apple juice.

Place the grate over top and arrange the racks of pork ribs.

Smoke for 3 hours.

Carefully remove the ribs and wrap them in foil tightly.

Place them back on the grill.

Keep an eye on your temperature and adjust as needed to maintain 225 degrees.

Let the ribs cook for another 1 to 2 hours on the grill, spritzing with apple juice once or twice while cooking, about every 45 minutes.

For the last hour of cooking, unwrap and baste with sauce, if using.

Place the pork ribs over the hotter side of the grill to char, flipping often, just to finish the ribs off.

Serve hot.
Recommended Products
As an Amazon Associate and member of other affiliate programs, I earn from qualifying purchases.