Looking for an amazing lamb recipe? This Perfect Grilled Rack of Lamb recipe comes out amazing every single time. Have your butcher French the rack for you to make slicing easy and presentation stunning.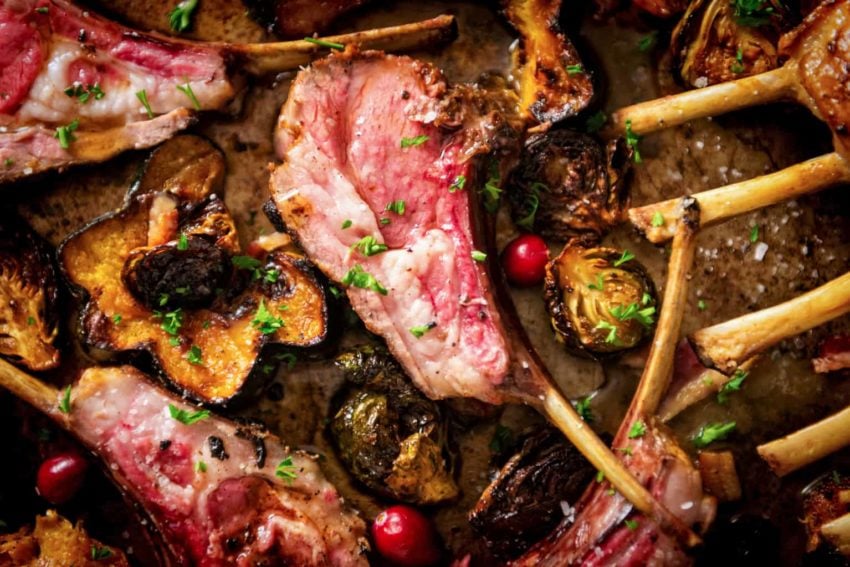 Lamb. It seems to be the one common protein that people immediately have an opinion on. Either you love it or you hate it. But, I believe, that comes from a few singular experiences with lamb and an interesting cultural history with it that is influencing us and keeping American's in the dark for something the rest of the world seems to enjoy eating.
True or false:
My parents never ate lamb.
or
My parents hated lamb.
Most people are going to say true. Followed by "I/They didn't like the flavor." It was too "gamey," "tough," or "weird." Chances are you are confusing a few things. Mainly, Lamb and Mutton.
Lamb is a sheep under 12 months of age at slaughter.
Mutton, which is often described as 'gamey' and finds itself much less preferred, is a little older and was a staple of the food we used for our soldiers in World War II. That's right, mutton. And since the 1940's the sheep industry in America has been on the decline. There are other reasons as well, but I am sticking to food here. Bear with me, I am getting somewhere here.
So, think about it. Your father, grandfather or great-grandfather probably had an awful experience with mutton. It wasn't just mutton, it was canned mutton. And yes, in the 40's everything was canned and boiled beyond any point of return, but even I wiggle my nose at the sound of canned mutton. Chances are, your lack of experience with lamb has little to do with lamb, but more about preferences that were established at a very low point in our culinary history and under terrible circumstances.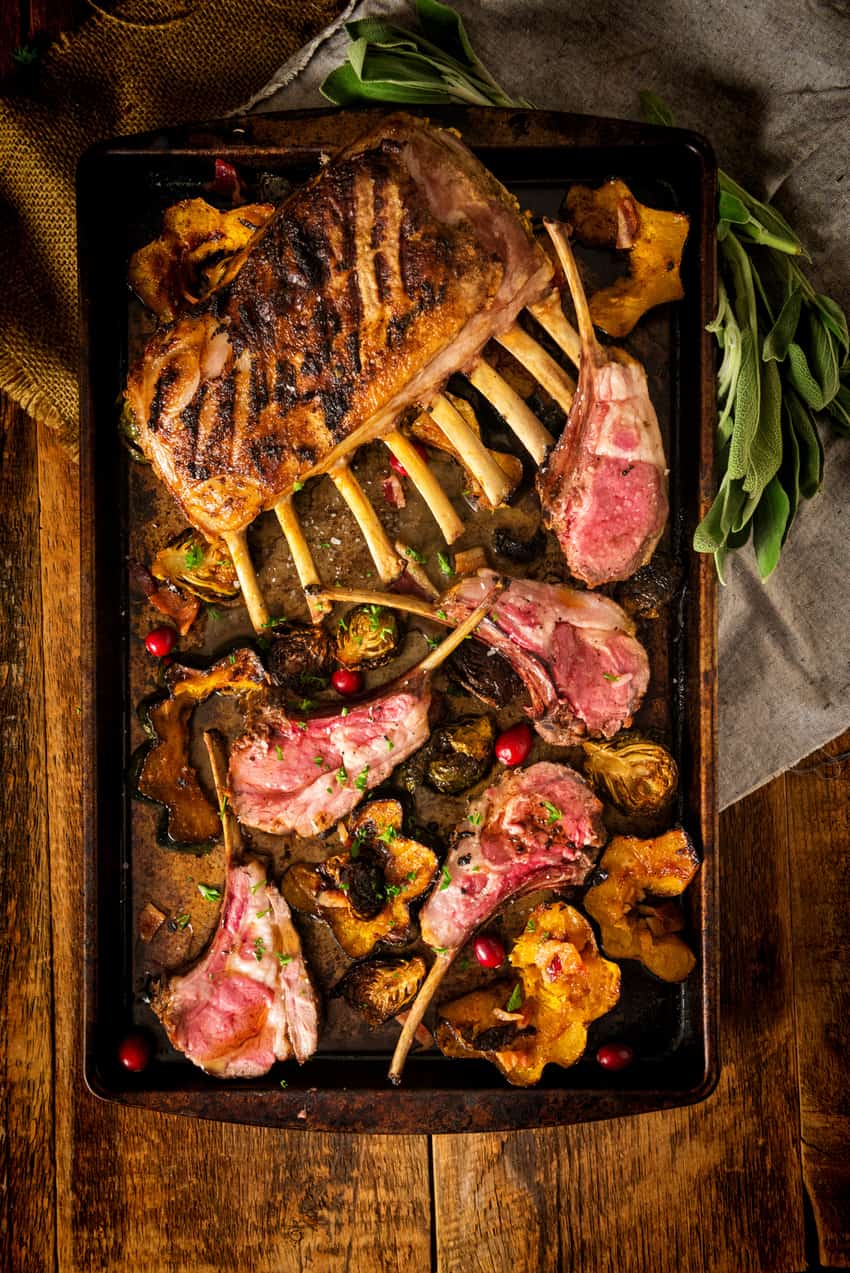 Returning from WW II, most people had no desire to ever eat mutton again. Which means there was an entire generation of young people never exposed to real lamb. Farmers were becoming more rural and big box stores and convenience took over. Even if there was a chance to try lamb, how would one prepare or safely cook a cut they weren't familiar with? Oh, and since it wasn't on every ranch anymore, pork, poultry, and beef harvesting were becoming more efficient, the price tag went up to. Now we have an expensive cut of meat most grandparents believed they didn't like. It's easy to see why lamb sales declined. A lot.
Travel outside of the States, and you will see a lot of countries still eating a fair share of lamb. Many ethnic dishes use various cuts of lamb for savory stews and braises. I loved the fork-tender lamb tagines while in Morocco with fresh fruits and olives. Austrailia has their lamb barbecue game on point and their production is rising rapidly (notice the label when you are sourcing your meat). And even in some places here and there throughout the US, lamb is starting to make a comeback on regular menus. (Try the lamb sausage. Seriously. Try it.) So I am issuing a personal challenge. Do some homework. Chat with a local butcher and bring home a cut of lamb for an upcoming date night or impromptu friends celebration. Let's see if we can make room in our repertoire of recipes for lamb and give it a much-needed second (first?) chance.
Are you a fan of lamb? What is your favorite cut and cooking method?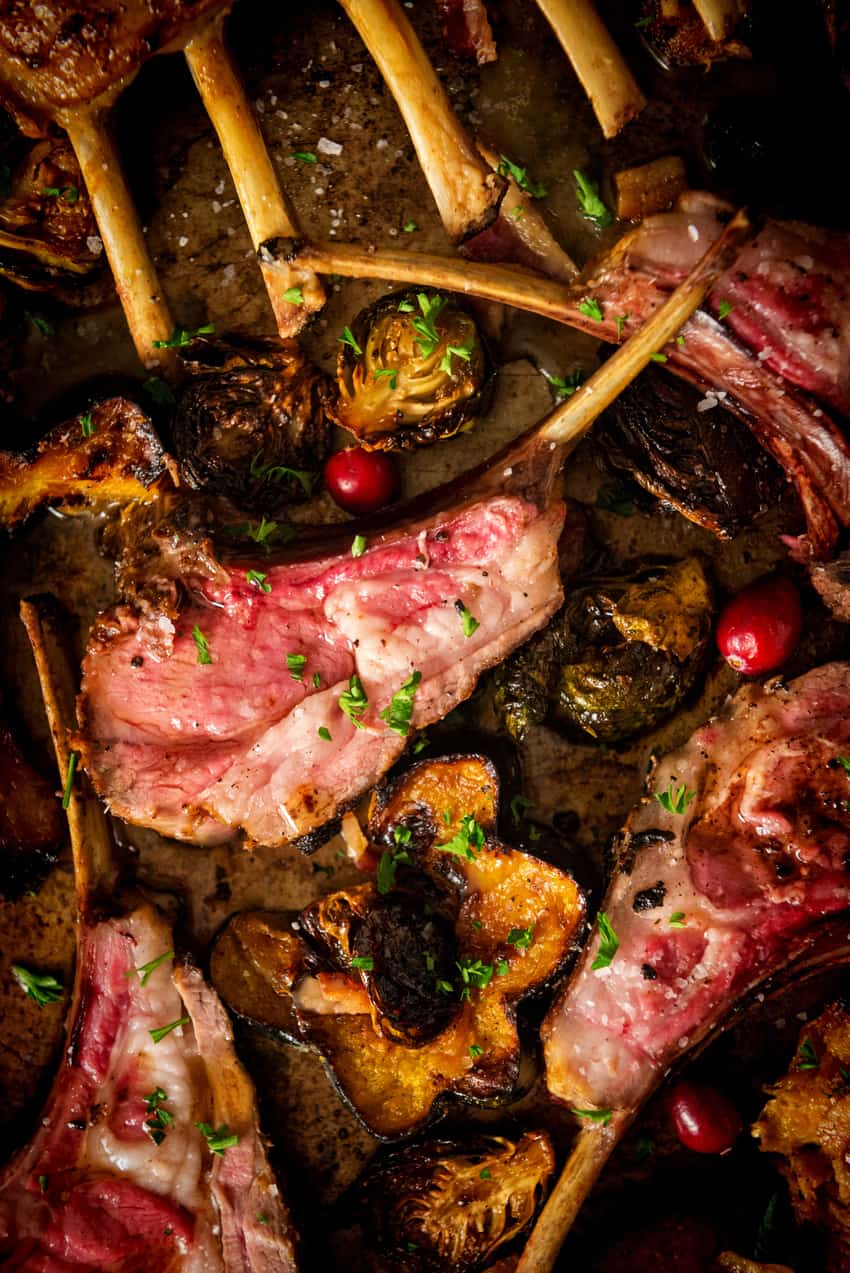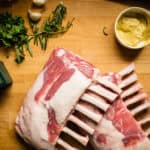 Perfect Grilled Rack of Lamb
This is a perfect holiday or fancy date night meal. The quick char and slow roast finish the lamb to a perfect medium rare, with a proper rest. Serve over a simple roasted vegetable for a photo-worthy dish.
Ingredients
4

tbs

good quality dijon mustard

1

teas kosher Salt

1/2

teas Pepper

1

teas fresh Rosemary

chopped

1

teas Brown sugar

2

Garlic cloves

minced

1/2

teas Apple cider vinegar

2

racks lamb

frenched
Instructions
Clean and oil your grill. Preheat grill for indirect heat by building a fire only on one side of the grill.

In a small bowl, whisk the mustard, salt, pepper, rosemary, brown sugar, garlic and apple cider vinegar together. Rub liberally all over the racks of lamb and allow the lamb to rest 20 minutes before grilling.

When ready to grill, place the lamb, fat side down on the hot side of the grill, and allow grill marks to appear, 3 to 6 minutes. Transfer to other side of the grill and cook, lid down, for another 15 to 25 minutes for a temperature of 120 internal. Remove from grill, wrap in foil and allow to rest 10 minutes before slicing along the ribs to serve.