This post may contain affiliate links. Please read my disclosure policy
Who doesn't love a sizzling platter of fresh fajita fixins?! Cuz I know one girl who will never turn a platter of that goodness down. Char Grilled Fajita Burger Recipe puts it all that flavor between two buns.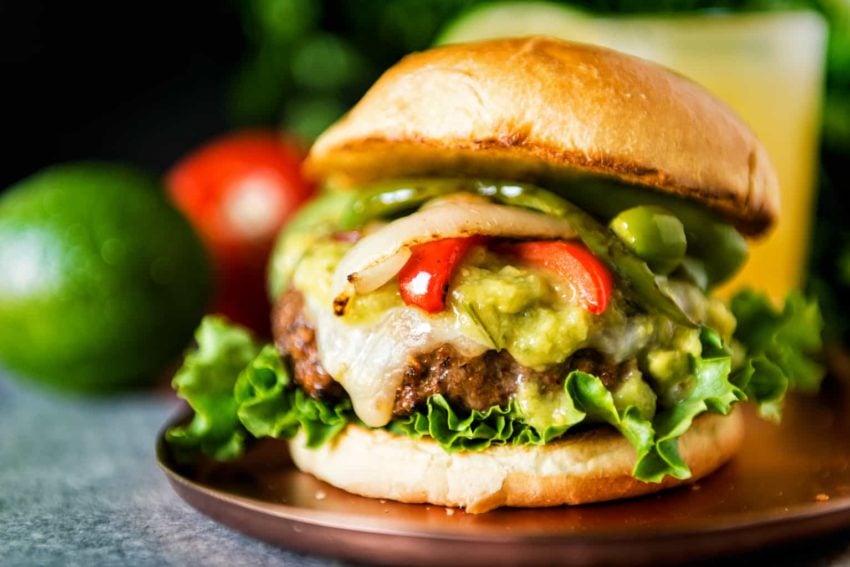 This is a sponsored post for Char-Broil.com, however, it's still a kick-ass burger.
Looking for a new recipe to spice up your burger? Try this delicious fusion fajita burger topped with grilled onions, peppers, manchego cheese, and homemade guacamole.
We all know that fajita night is the perfect night of the week. Everyone get's excited for a build your own bar with the aroma of seared onions and peppers tossed with meats and spices. Forget the tortillas, shove all those flavors in between a soft bun and the classic fajita is an all-star burger recipe. Pair with a light beer or margarita (like my Pineapple Margarita) and let the fiesta begin.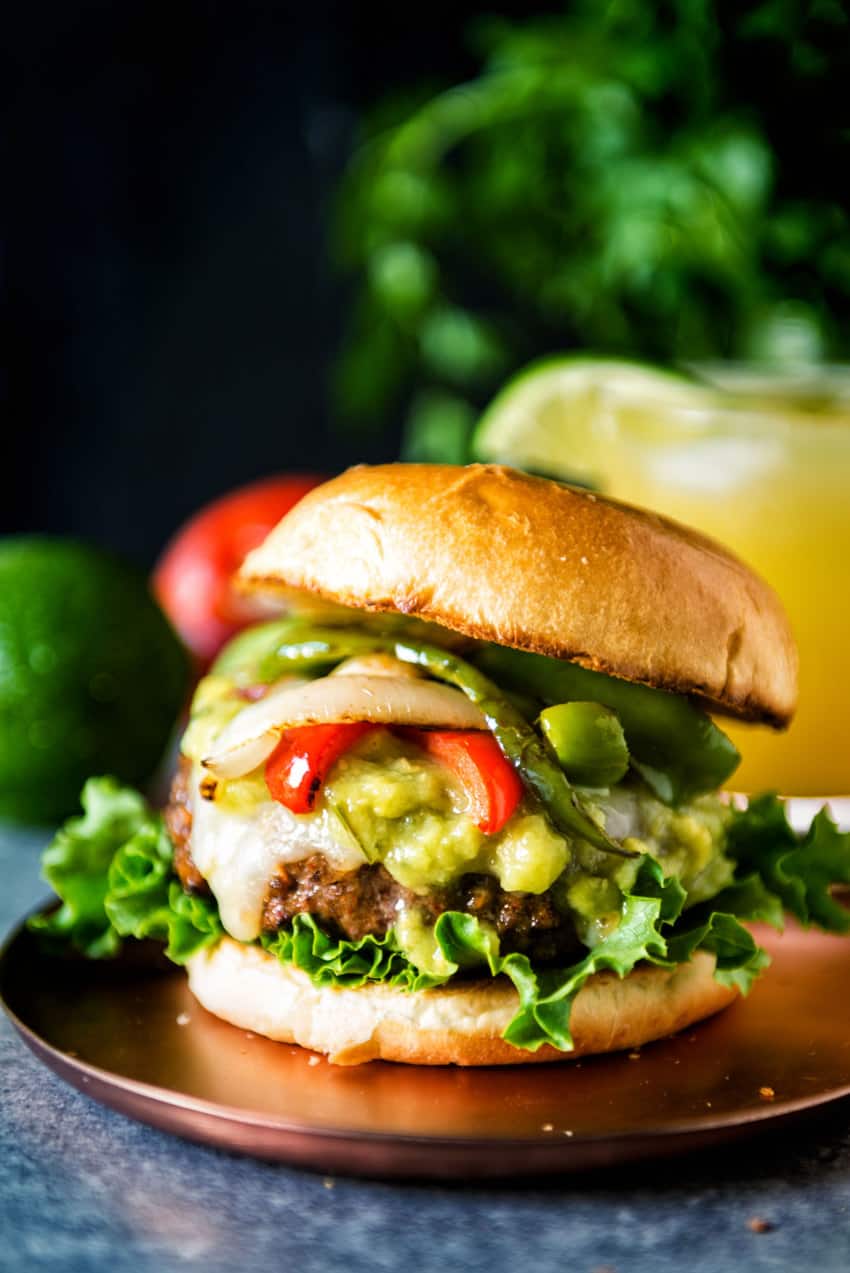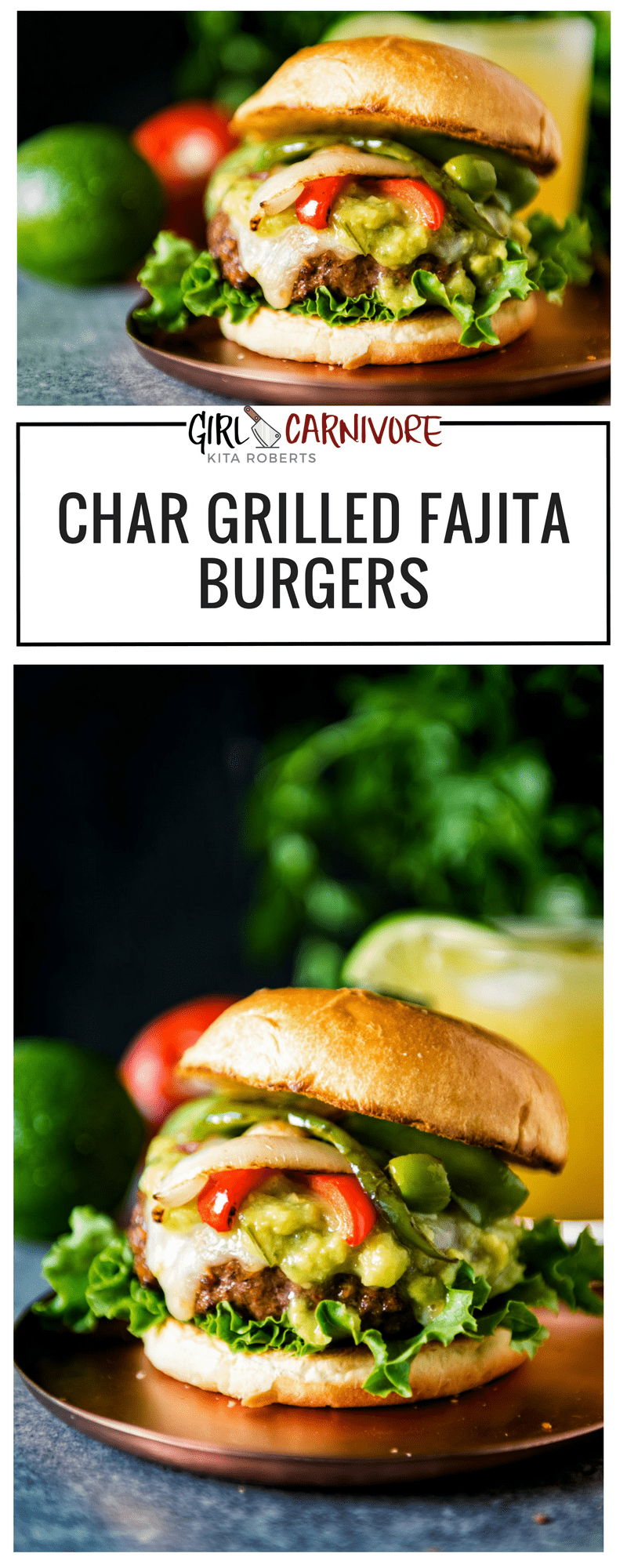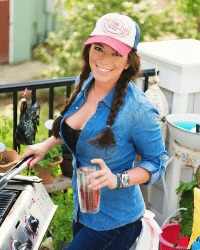 Hey, I'm Kita, the Meat Maven, outdoor junkie, campfire connoisseur, adventure-seeking and world traveled recipe developer and photographer behind GirlCarnivore.com. My mission is to break down savory eats and inspire you to get a little grit under your nails while having fun with your food. READ MORE