This post may contain affiliate links. Please read my disclosure policy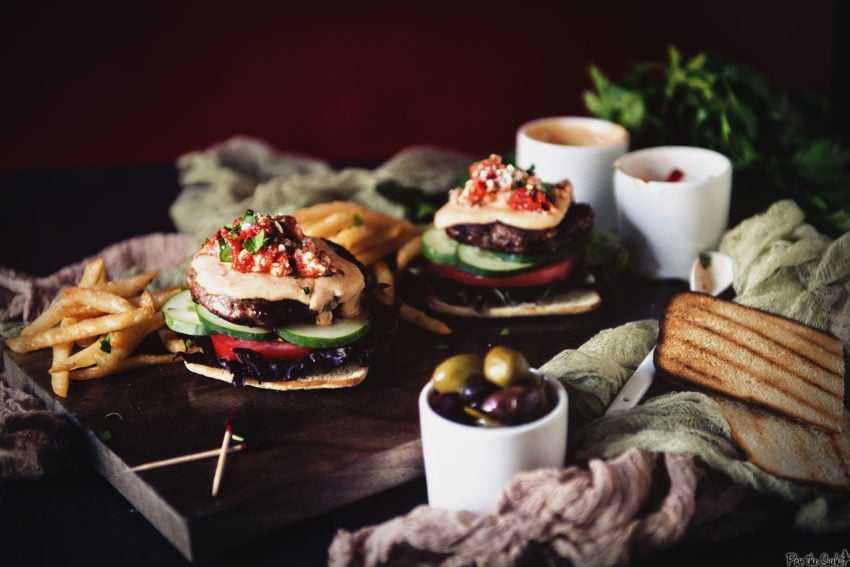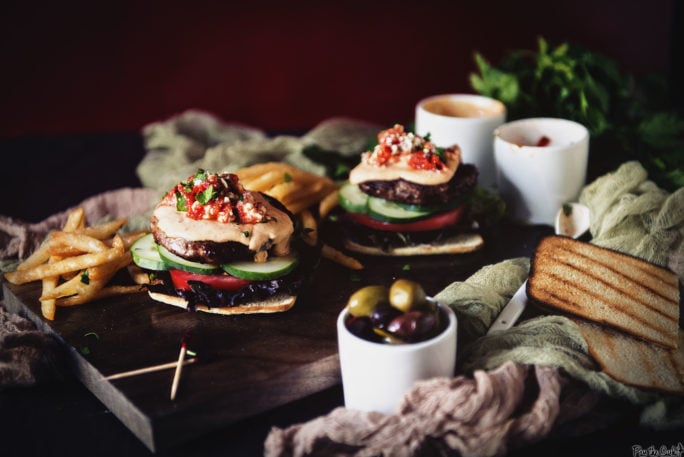 The lamb burger. Something about it seems so outrageously over the top. Indulgent. The Magnum Ice Cream of the burger world. And something about it is just so right. It makes you want to pull out all the stops. Dress her up and take her out on the town. It makes you want to get spicy and fire up all the flavors for the full mouthfeel experience.
For this creation, I was heavily influenced by a burger I had down in Cambridge MD by the head chef for a gastropub. Mediterranean flavors really accentuated the whole flavor profile and brought this together in an unexpected way. A little hummus, fresh veggies, and herbs and this became more than a gluttonous fatty meal. It became something all together different.
The lamb burger. High fat, great flavor. Is it the perfect patty for your burger?
You tell me.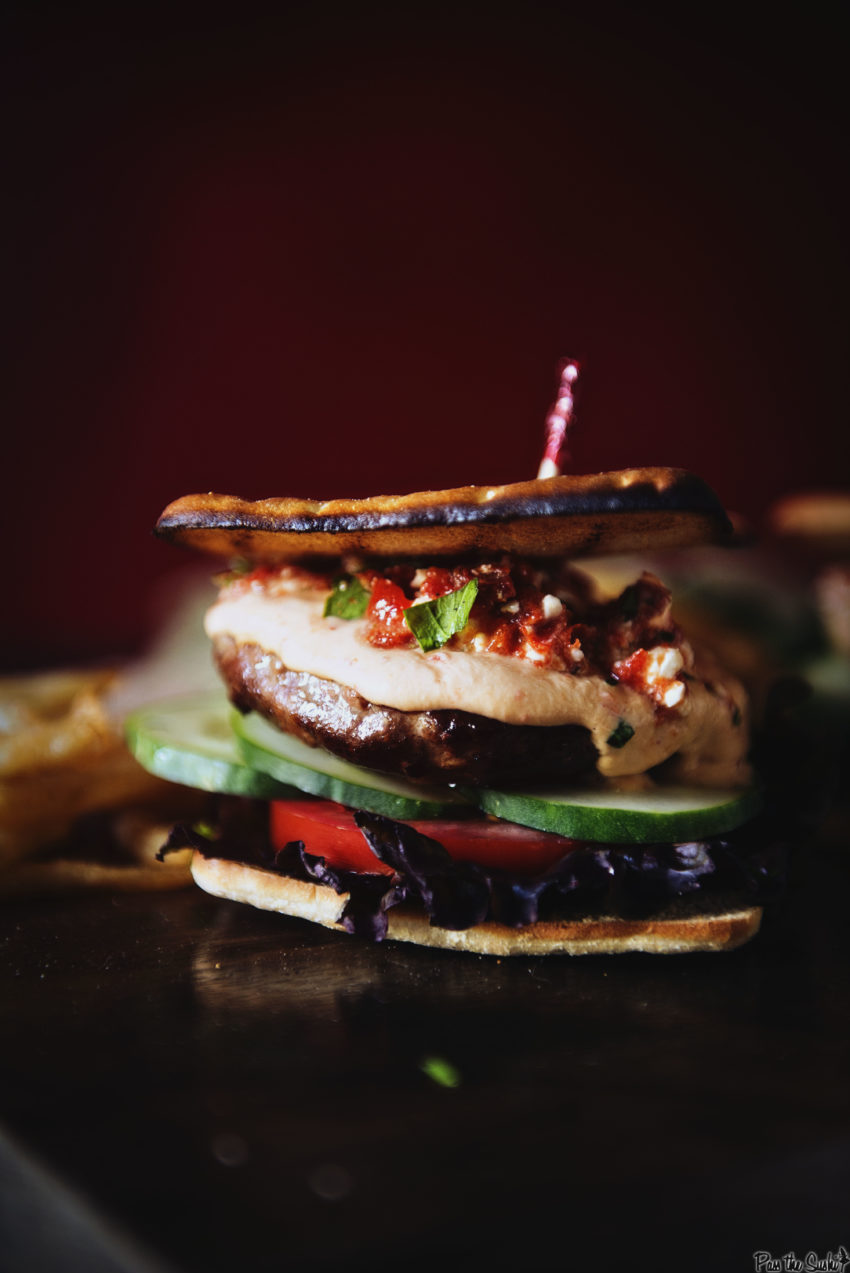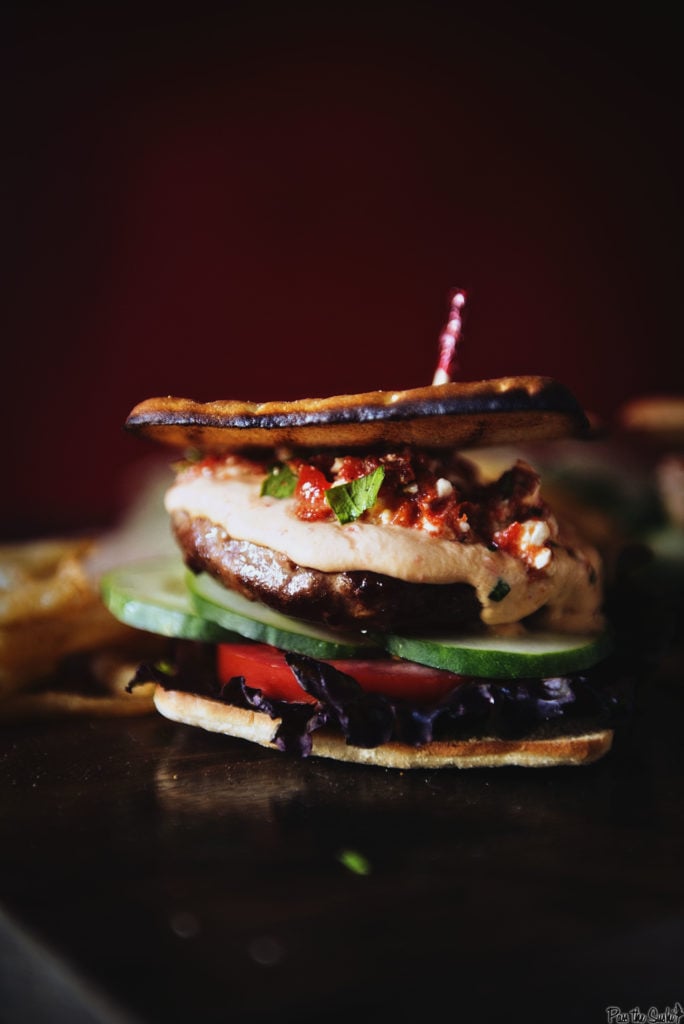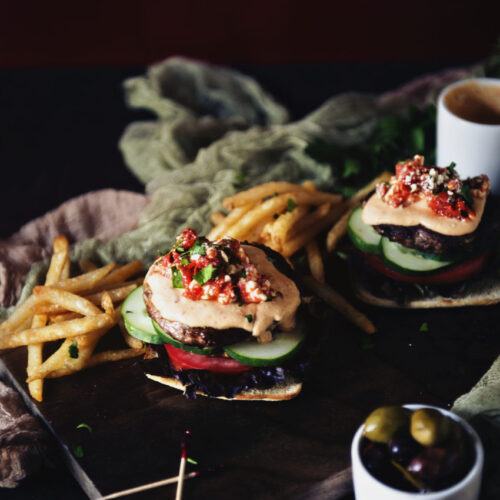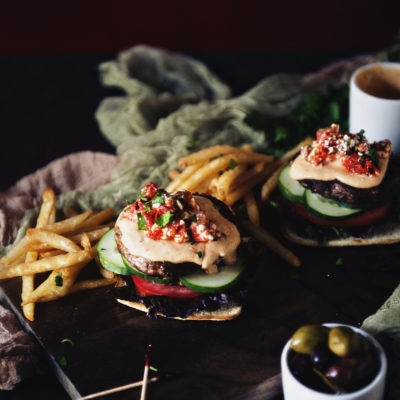 Ingredients
4

lamb burgers

2

large flat breads

cut in half

2

roasted red peppers

minced

1/4

cup

feta cheese

1/8

cup

freshly snipped parsley

1

cucumber

sliced thin

1 to

mato

sliced thin

red leaf lettuce

1/4

cup

plain yogurt

1/4

cup

roasted red pepper hummus
Instructions
Prep your grill, clean and oil the grates.

In a bowl, toss the red pepper, feta and parsley together.

Whisk the hummus and yogurt together; set aside.

Grill the burgers to desired doneness. Toast the flat breads.

Arrange the lamb burgers over lettuce, cucumbers, and tomatos on the flat bread. Spoon hummus sauce over top and sprinkle a hefty portion of the red pepper feta mix on top.

Serve and enjoy.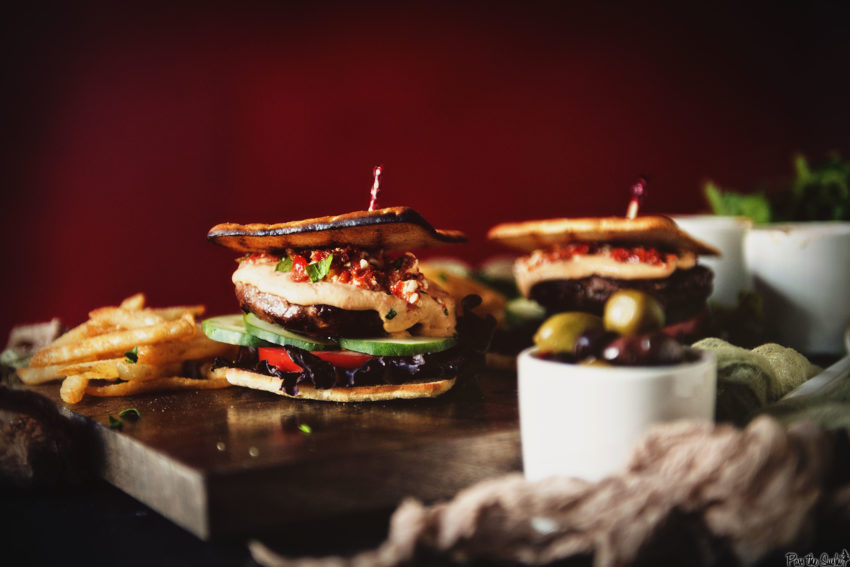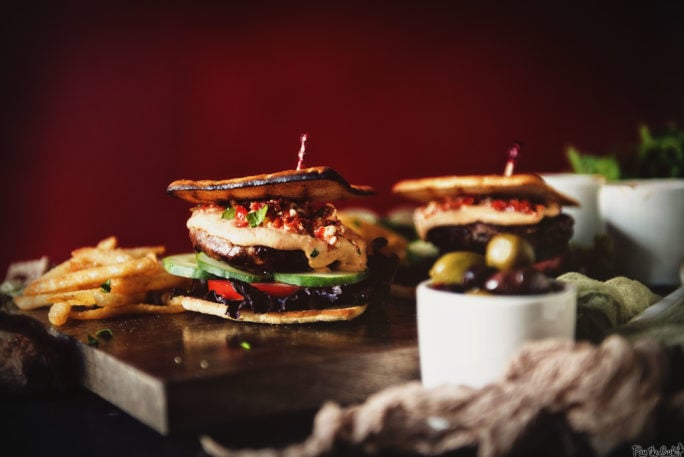 lamb burger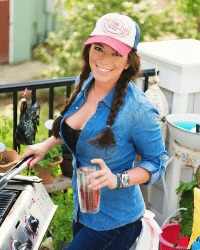 Hey, I'm Kita, the Meat Maven, outdoor junkie, campfire connoisseur, adventure-seeking and world traveled recipe developer and photographer behind GirlCarnivore.com. My mission is to break down savory eats and inspire you to get a little grit under your nails while having fun with your food. READ MORE