That first slice of a masterfully cooked medium-rare eye of round roast is always so rewarding and any home cook can do it! This recipe is my tried and true favorite for achieving perfection every time.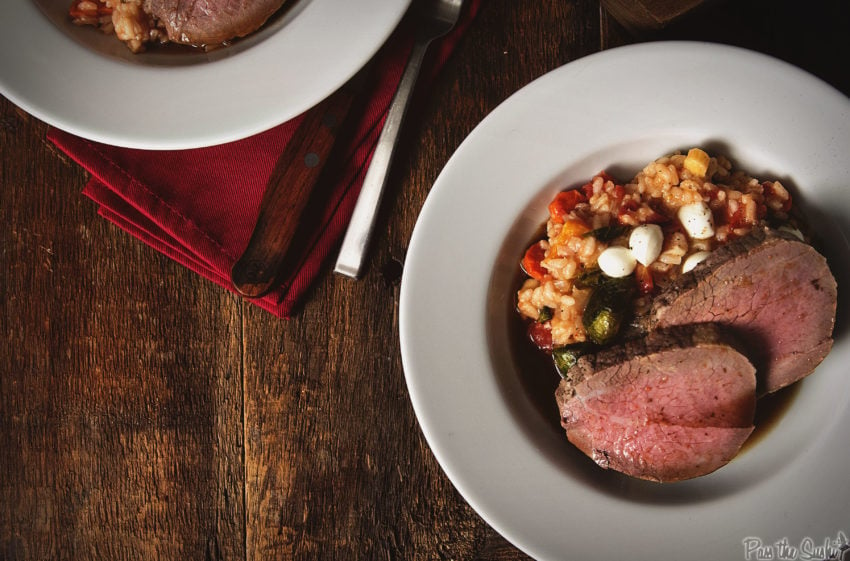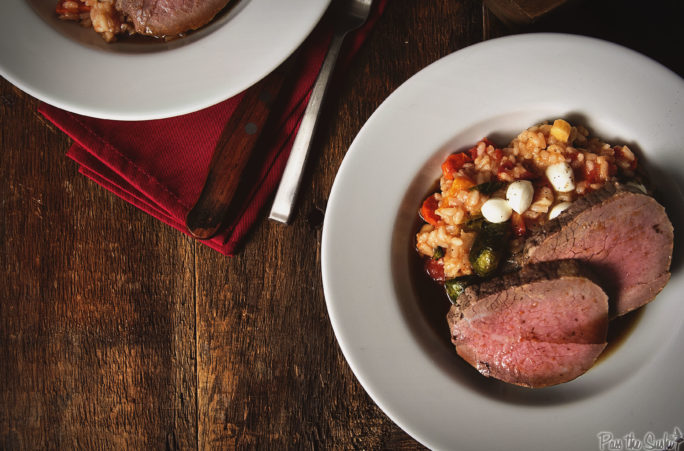 Red meat should always be handled with care. It's a simple sort of thing that if you have a good butcher and great cut, too much additional flavor really isn't necessary.
For classic tender and delicious beef, season liberally with salt and pepper and let the oven work its magic. This perfect roast recipe is a classic example of that; Not overworking the dish, for a perfect flavorful slice.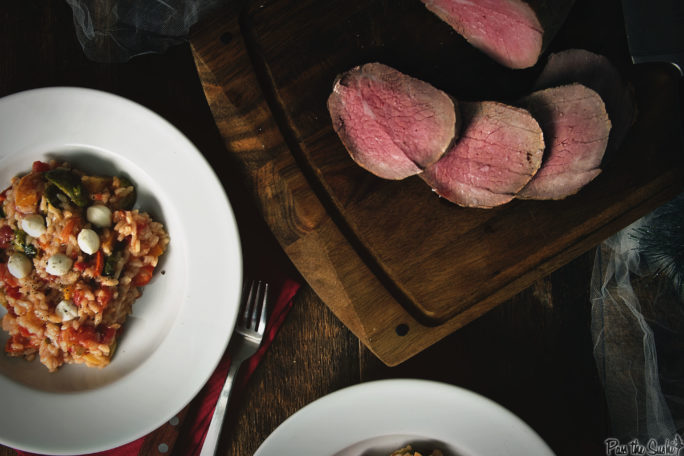 What is an Eye of Round Roast?
For starters, it's a big cut from the round, the back portion of the beef. Although this cut is lean, it comes from a core muscle and can be tough if not cooked properly.
As the name suggests, roasting is the perfect cooking method to turn this affordable cut into a spectacular dinner. The top round and bottom round roast also come from the round.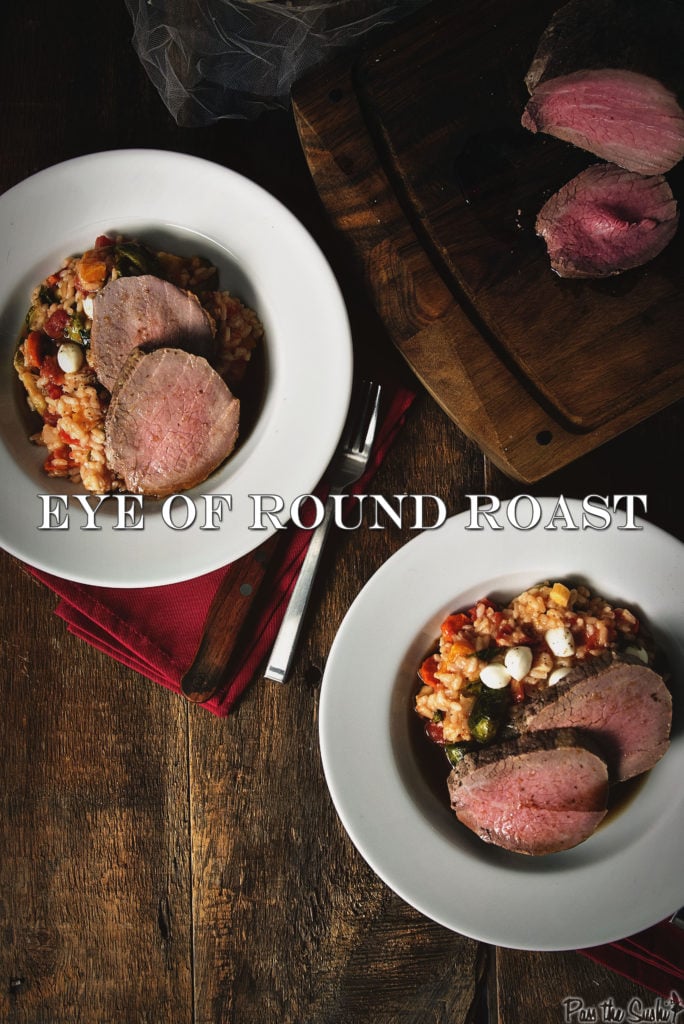 Is it Tender?
Because it's an incredibly lean cut, there isn't much marbeling to produce a tender cut without care in cooking. You can go with Certified Angus Beef for a super lean and top quality cut knowing you have gotten the best of the best.
As with all oven roasting, it is important to cook it for temperature in an oven (or grill) slowly to allow the meat to transform into a tender bite.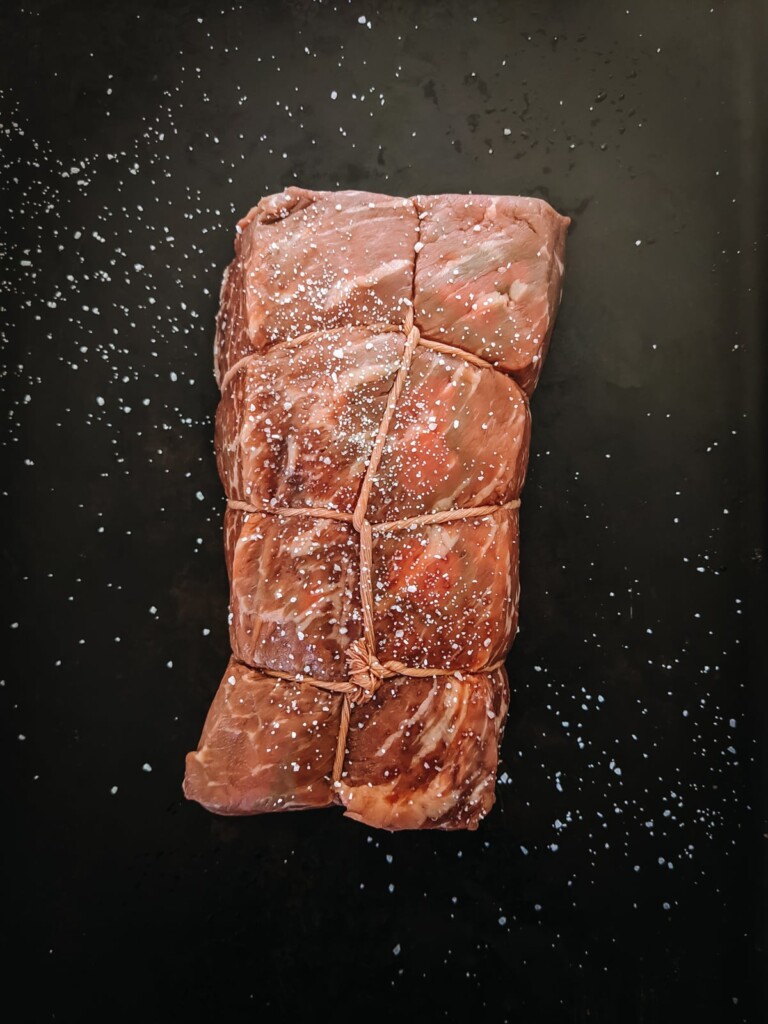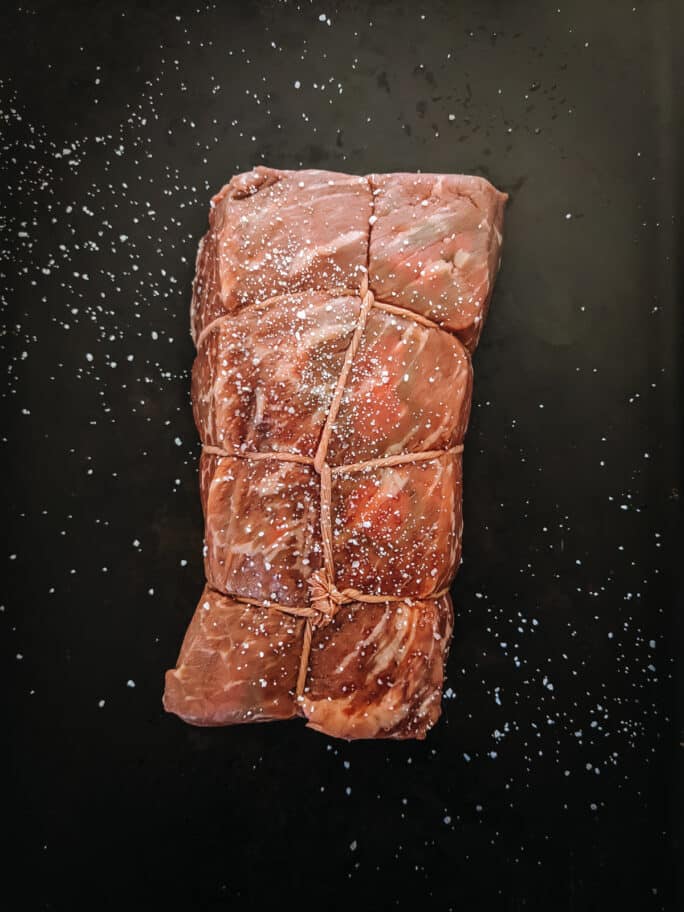 How to Cook the Beef?
For this lean cut, oven roasting is the ideal solution. The slow and constant heat allows the outside to become browned while the internal temp gently rises to 135.
When cooking, we are looking to create that perfect outer texture for the bite with a tender middle. Cooking too hot or too fast results in a tough texture. Slow and steady gets to that perfect temp every time.
How long to cook the roast?
This recipe follows the idea of starting off with very high heat in the oven and dropping it to finish it off. The idea is to simulate almost pan-searing the meat without ever pulling it from the oven.
For this small 3 pound roast, it cooked to a perfect 130 degrees in under an hour.
The only way you can be certain your roast is perfect is to use a digital thermometer to accurately temp your meat. Bigger roasts will take longer so you will need to adjust up a bit. I would check for a 5-pound roast after an additional 10 minutes with my Thermapen.
What you Need: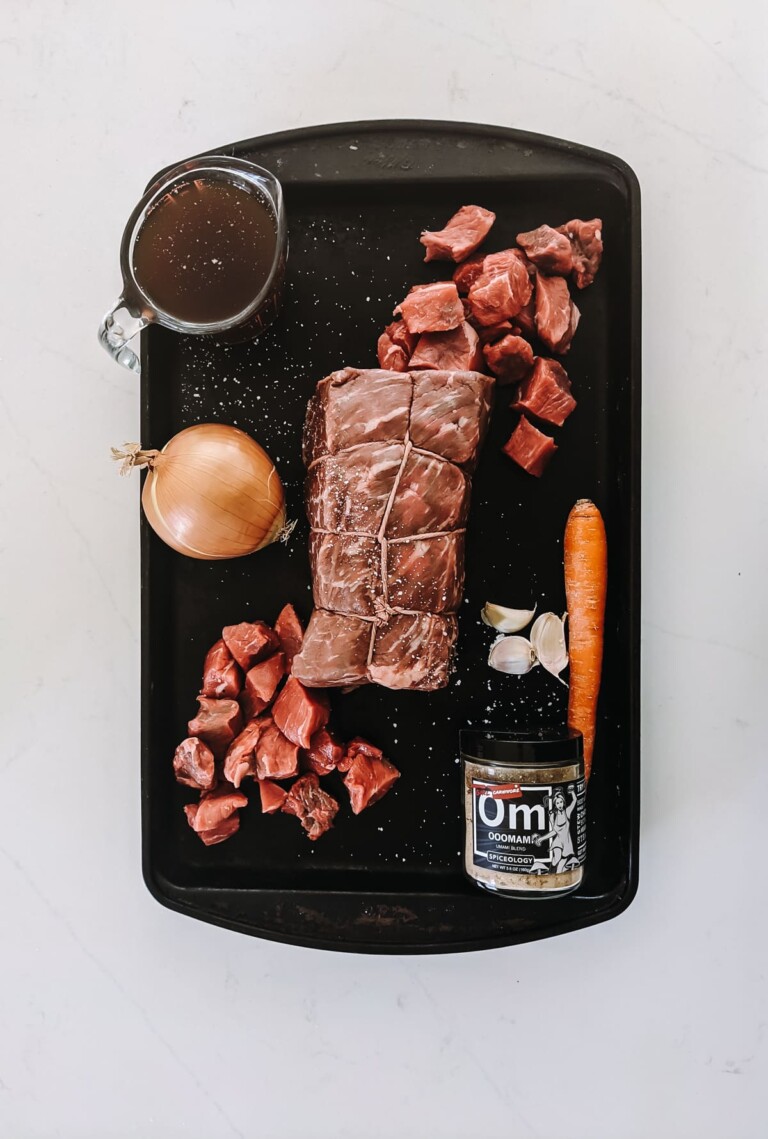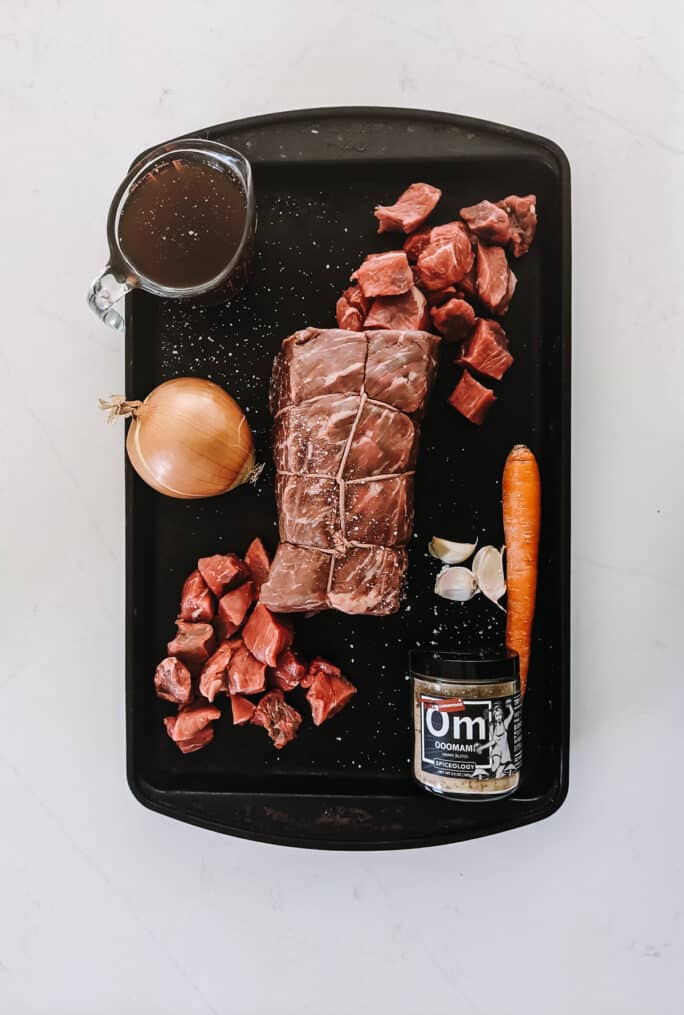 Often times, people ask me how I cook my beef. I usually reply with 'salt, pepper, and fat.' And in this case, carrots, onion, garlic, and some beef stock, but really thats it.
I know that sounds like it can't possibly be it, there has to be something more– but really, good beef already has a ton of flavor in it.
It sparks that umami zone of your taste buds and really satisfies something uniquely carnal (we can go into the science of beef's essential health benefits in a balanced diet over a beer someday as to why our tongues love the stuff on a hardcore Big Bang level, but I'll save that lecture for when I'm speaking on stage in the Meat Labs.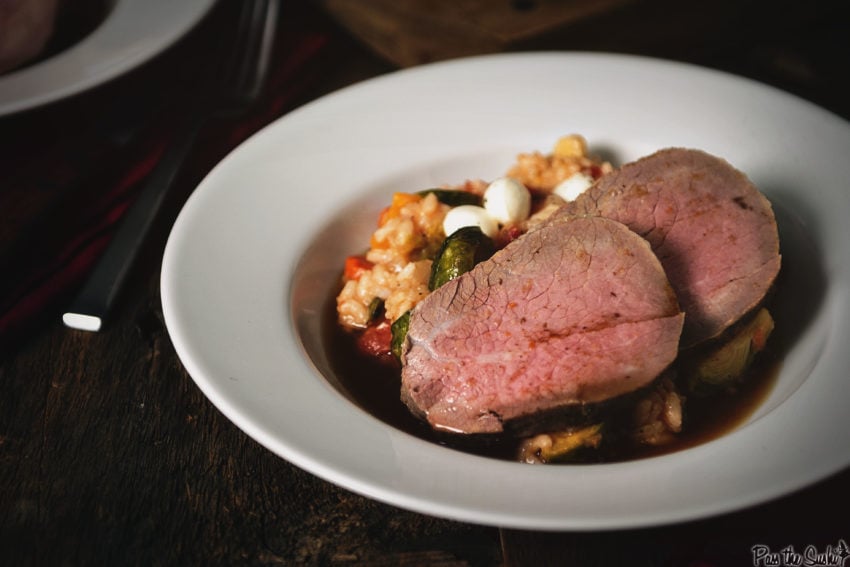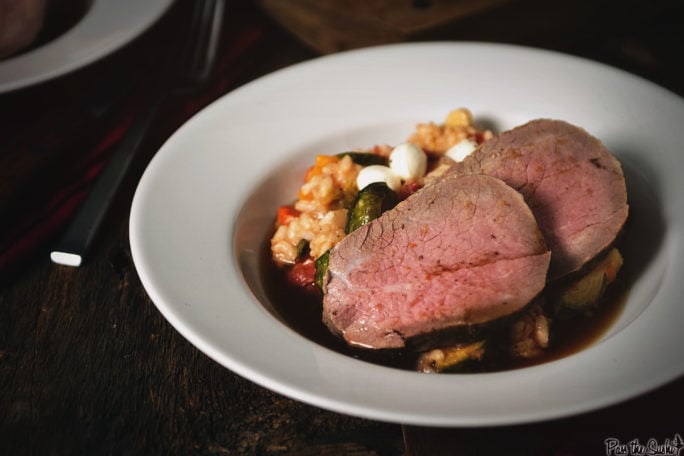 For now, what most home cooks need to embrace is the simplicity of letting the flavor shine of their whole foods. So, back to the beef, salt, pepper, and fat – and a little added umph from my Ooomami powder! Keep it simple and watch your temps for a flawless cook, every time.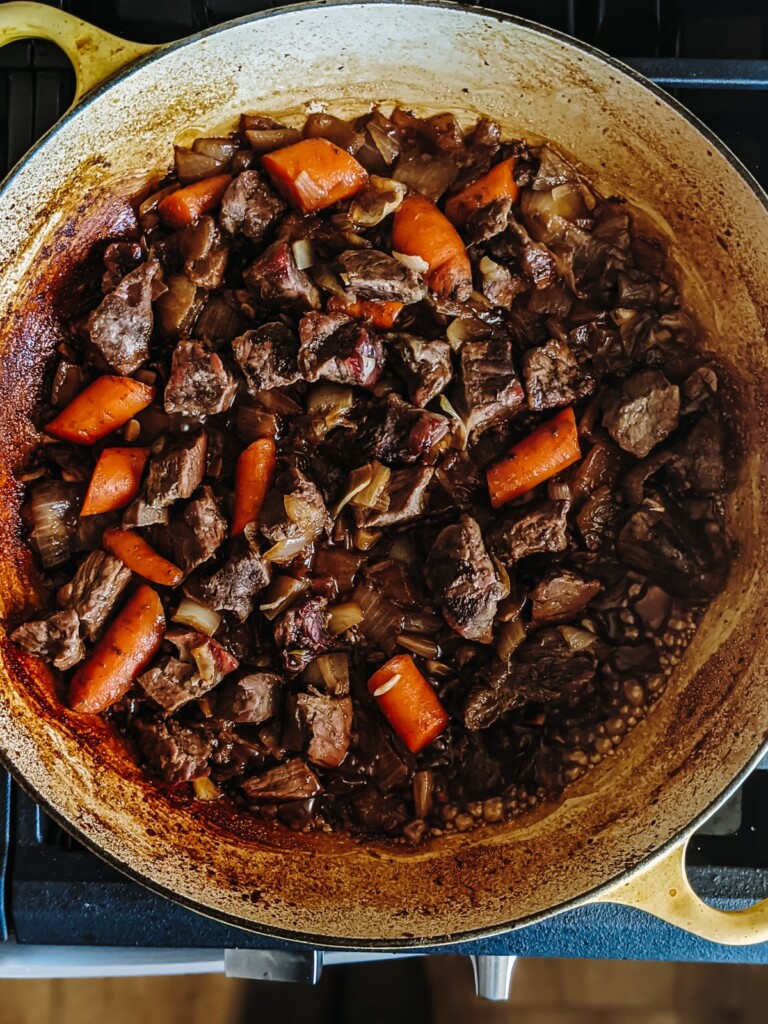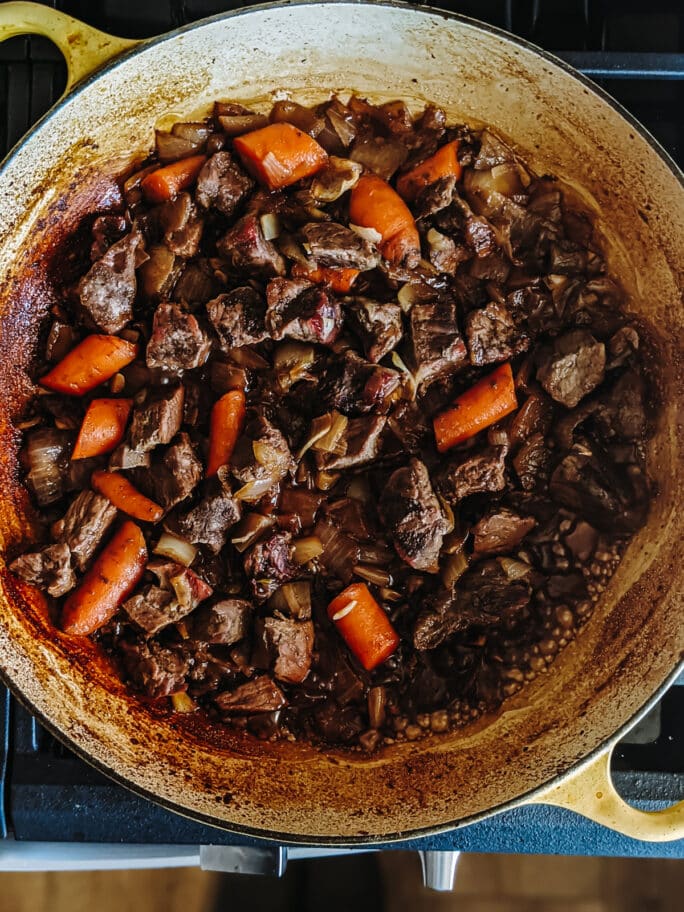 Deglaze the pan for ultimate flavors
After that it's the art of deglazing the pan – cooking off the browned bits with a little liquid for condenseed beef flavor. This recipe calls for 3 reductions – in which we let a cup of liquid simmer down coating the beef each time before adding more before hte final liquid is strained – called the aus jus.
(Sorry guys, I went a little Alton Brown-Meta there….)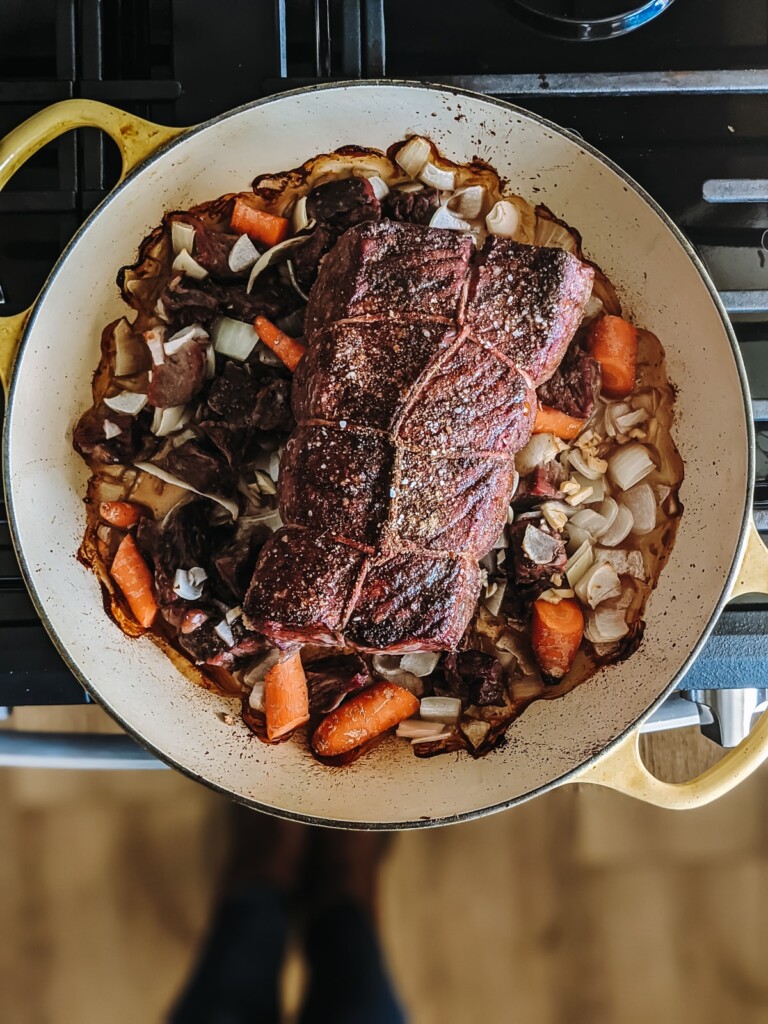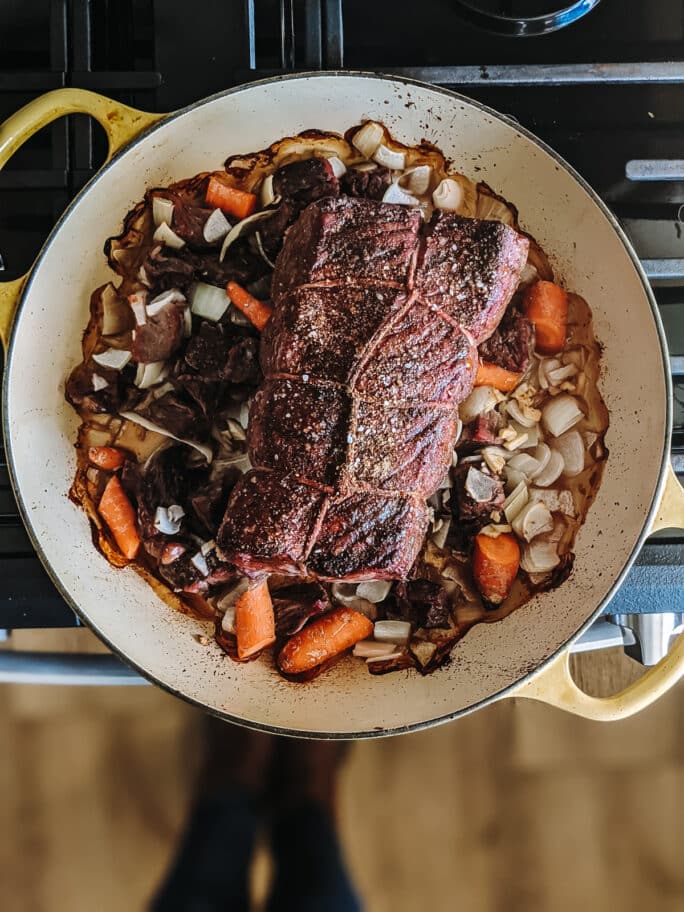 This roast is guaranteed to be a show stopper with a simple oven roast and a good rest that creates a perfect medium-rare center with a flavorful brown outer layer.
Add a few no-fuss sides (especially this oven roasted fall veggie risotto) and you've got a feast without any hassle.
Turn up the oven and get to a little stress-free cooking.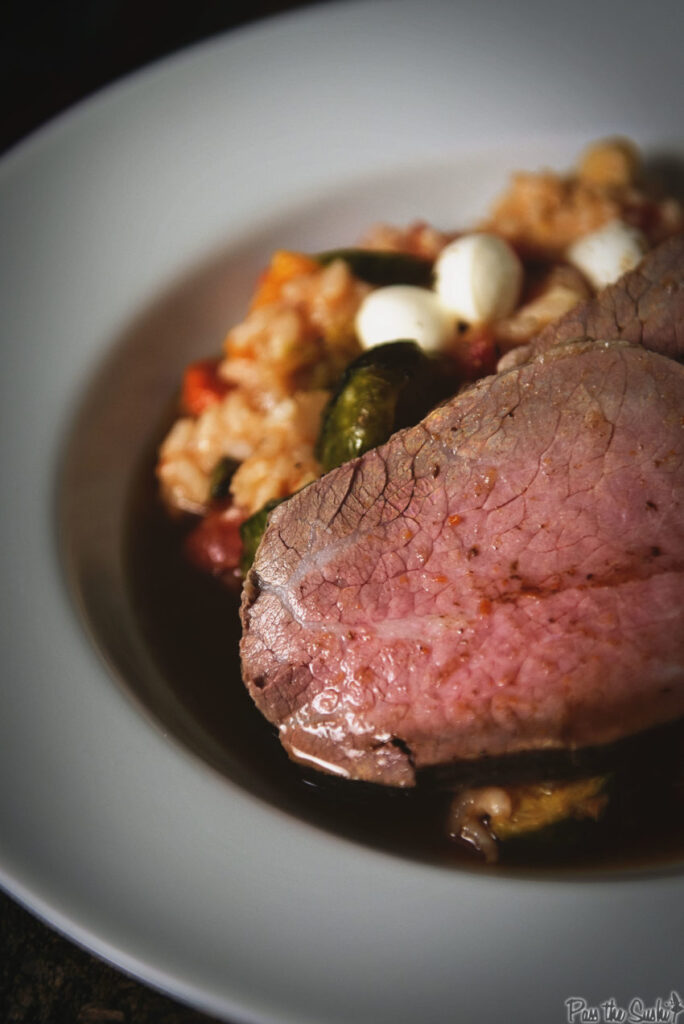 Need Leftover Ideas for tomorrow's repurpose of this beef roast? Check out these ideas:
If you've tried my Perfect Eye of Round Roast, or any other recipe on GirlCarnivore.com please don't forget to rate it and let me know where you found it in the comments below. I get inspired by your feedback and comments! You can also FOLLOW ME on Instagram @girlcarnivore as well as on Twitter and Facebook.
Perfect Eye of Round Roast
Are you looking for the perfect Eye of Round Roast recipe? A no-fail, guaranteed medium-rare slice of red meat? This is it. And it's simple, just the way good beef should be. All about the meat. No filler.
Ingredients
3

lbs

beef eye of the round roast

salt and pepper

1

lbs

stew meat

chuck diced into ½″ cubes

1

small onion

chopped

2

carrots

chopped

2

garlic cloves, minced

4

cups

beef broth
Instructions
Prep the roast
Allow the beef to come to room temperature 20 to 30 minutes before cooking.

Pat the eye of round roast dry and season all over with salt and pepper.

Liberally coat with Ooomami Rub on all sides.

Preheat the oven to 450 degrees F.

In a small roasting pan, arrange the stew meat, carrots, onion, and garlic.

Nestle the eye roast on top of the meat and veggies.
Roast the Beef
Cook for 30 minutes, uncovered. 

Without opening the oven, turn down the heat to 300 and cook for 10 minutes longer, or until the beef temps 130 internally.
Rest
Remove from oven and tent in foil on a cutting board for 20 minutes before slicing and serving.
Deglaze the Pan
Meanwhile, make the au jus with the stew meat and veggies in the pan.

Place the roasting pan over high heat on the stove top and deglaze the pan with 1 cup beef broth, scraping up any browned bits.

Cook down until the broth has caramelized into a crusty layer.

With a slotted spoon, remove any fat from the surface and repeat the steps two more times.

Finally, deglaze the pan with the one remaining cup and dissolve the crust, whisking everything together.

Strain the au jus through a fine mesh strainer into a serving dish.
Slice and serve
Slice the beef and serve with the au jus in small individual cups.
Notes
Meat a Kitchen Education

I recently updated this recipe with Ooomami rub, which adds extra beefy flavor to the dish – and Umami based mushroom powder will do or you can omit
Store leftovers wrapped tightly in foil in the fridge for up to 3 days. 
Slice off thin portions as needed to reheat. 
Nutrition
Nutrition Facts
Perfect Eye of Round Roast
Amount Per Serving
Calories 96
Calories from Fat 27
% Daily Value*
Fat 3g5%
Cholesterol 35mg12%
Sodium 483mg21%
Potassium 302mg9%
Carbohydrates 2g1%
Protein 14g28%
Vitamin A 1275IU26%
Vitamin C 1.5mg2%
Calcium 24mg2%
Iron 1.4mg8%
* Percent Daily Values are based on a 2000 calorie diet. Nutrition information provided is an estimate. For specific health concerns, please put the recipe into your Dr recommended nutrition calculator.