Southern Cola Ham Steaks are a simple supper that reminds me of home. Quick-seared ham steaks in a sweet pan sauce is a classic in my kitchen and will be a hit in yours.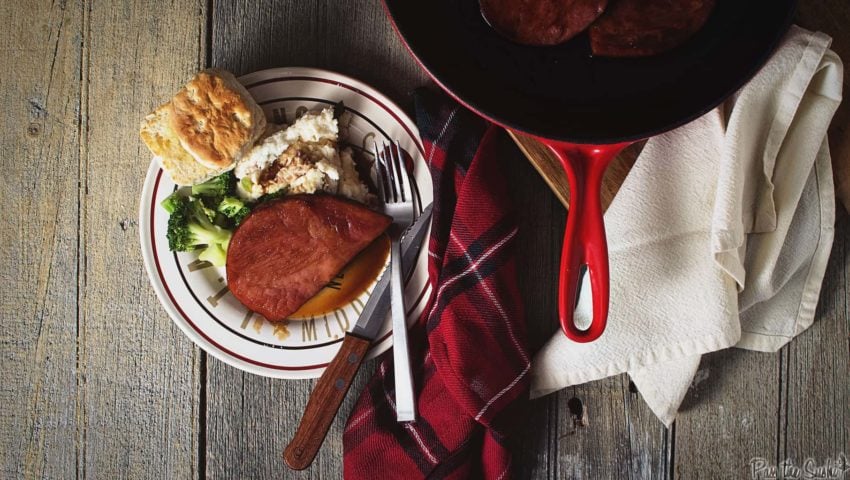 Southern Cola Ham steaks are a recipe from the hunt for a childhood favorite. My family was not filled with many outstanding cooks, but they made the best of what they had, and some of these recipes live on with me as hits. This is one of those recipes….
We used to roll in sugar and butter. Who stopped us? There was no Jamie Oliver then.
First, it was boil everything. And then it was all be worried about the processed foods. So, we were all just happy to have a dinner that was homemade. Then it was totally cool to eat and McDonald's like 5 nights a week as long as you got a sliced apple as a side occasionally. Can't blame anyone, food isn't cheap and life is crazy.
Hey, it's dinner, right?
This is something that came out of that. A meal my mom used to make that was filled with enough sugar to put hummingbirds into hyperdrive. Something we used to come running to the table excited about. I have haven't recreated it perfectly, yet. But in the meantime, this is just enough sweet to savory that I could come back for seconds.
Moms sauce was almost clear, not a dark pan sauce. I am thinking that's from a copious amount of sugar and butter, but I have yet to figure it all out just right. This pan sauce has a better balance, isn't only sugar water, but darned close. And delicious too. Add some greens to round out the plate and you are sure to have a hit.
Grab some ham, feed some hummingbirds.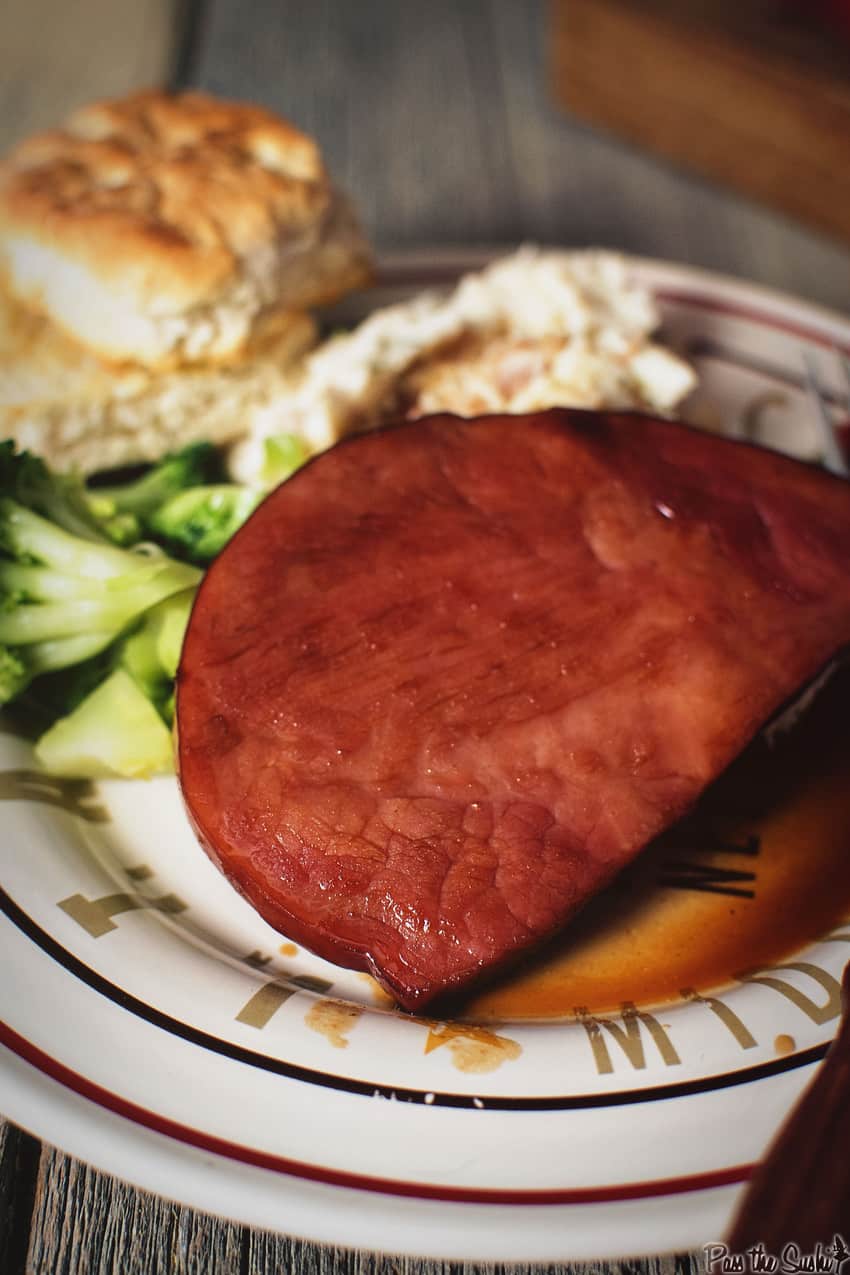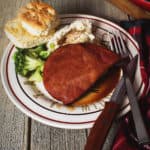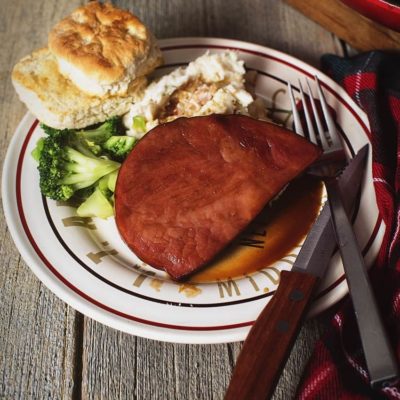 Southern Cola Ham Steak
Ingredients
2

tbs

butter divided

2

ham steaks

1/2

cup

cola

1

teas Worcestershire sauce

1

teas brown sugar
Instructions
Heat 1 tbs butter in a large skillet over medium high heat. Add the ham steaks and brown on both sides, 5 - 7 minutes.

Stir the cola, Worcestershire sauce, brown sugar together in a bowl and pour over the ham steaks. Simmer until slightly thickened, 3 to 5 minutes.

Remove from heat and set the ham steaks aside. Add the remaining tablespoon butter to the cola sauce and stir until smooth. Serve the sauce over the ham steaks and other fixings as gravy.
Recipe Notes
My mom used to make something so sweet and amazing that we would really get excited as kids. This isn't it. And that's ok, because it is really good (and really, she probably just gave us Pixie sticks or something)