Ever been to New Orleans? Get a hint of it with this New Orleans Style Fish Sandwich! Juicy, flavorful and just what you need.
After a long day under the hot sun, pulling in the perfect catch from deep blue ocean with your bare hands, one could build up an appetite. Especially for a fish sandwich.
If you've spent the afternoon playing Deadliest Catch and are ready for a hearty meal, that walks on the line between healthy and gluttonous, this is the fish sandwich recipe you are looking for. With garlic and butter sticking to your lips, fresh giardiniera relish leaving a little vinegary bite, and Old Bay bringing a little heat, this is a deadly flavor combination making one hell of a meal.
You're going to get messy. I promise. New Orleans Style.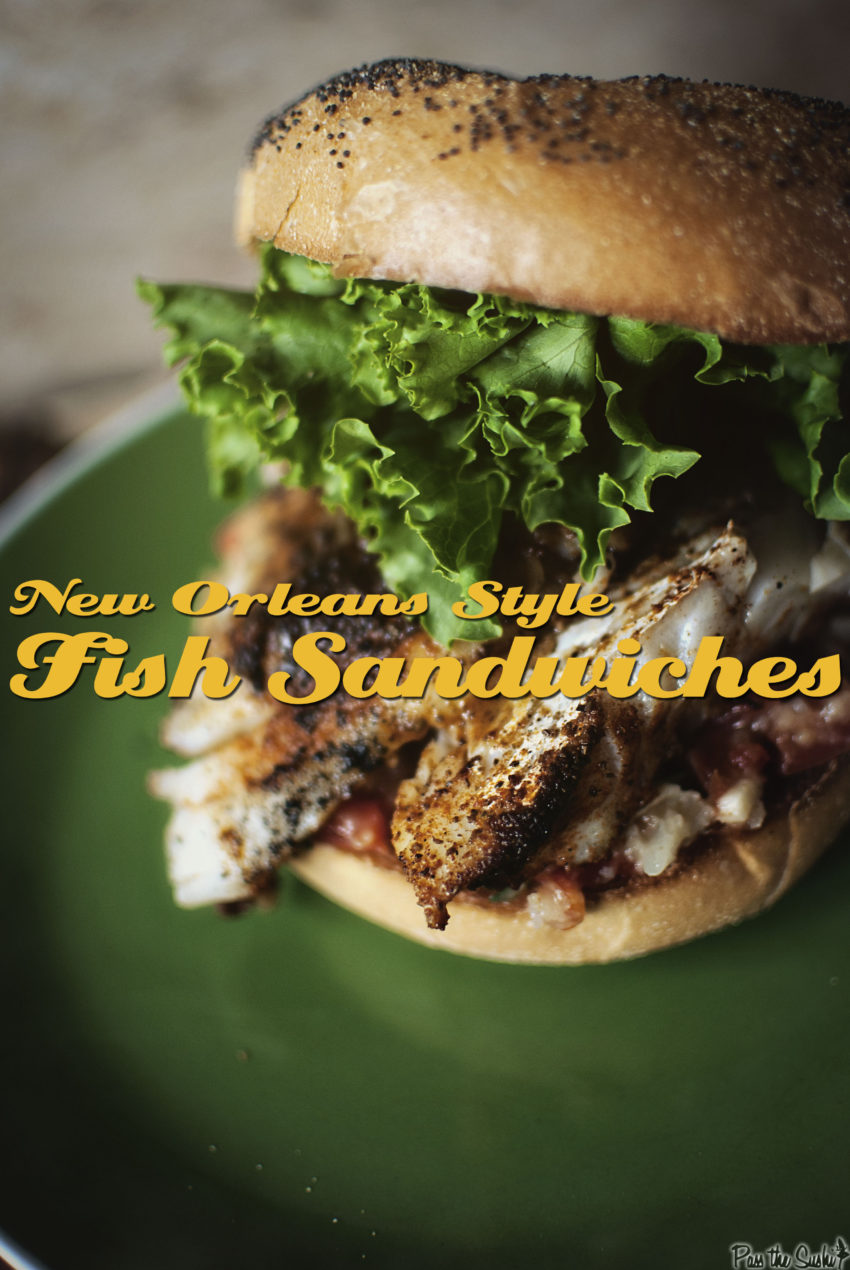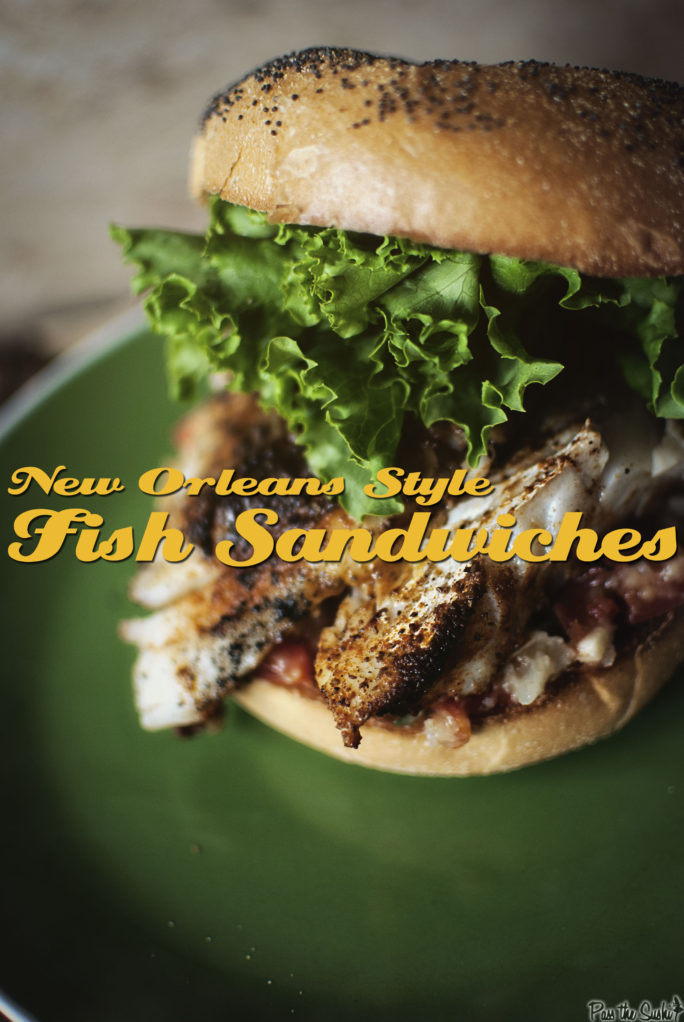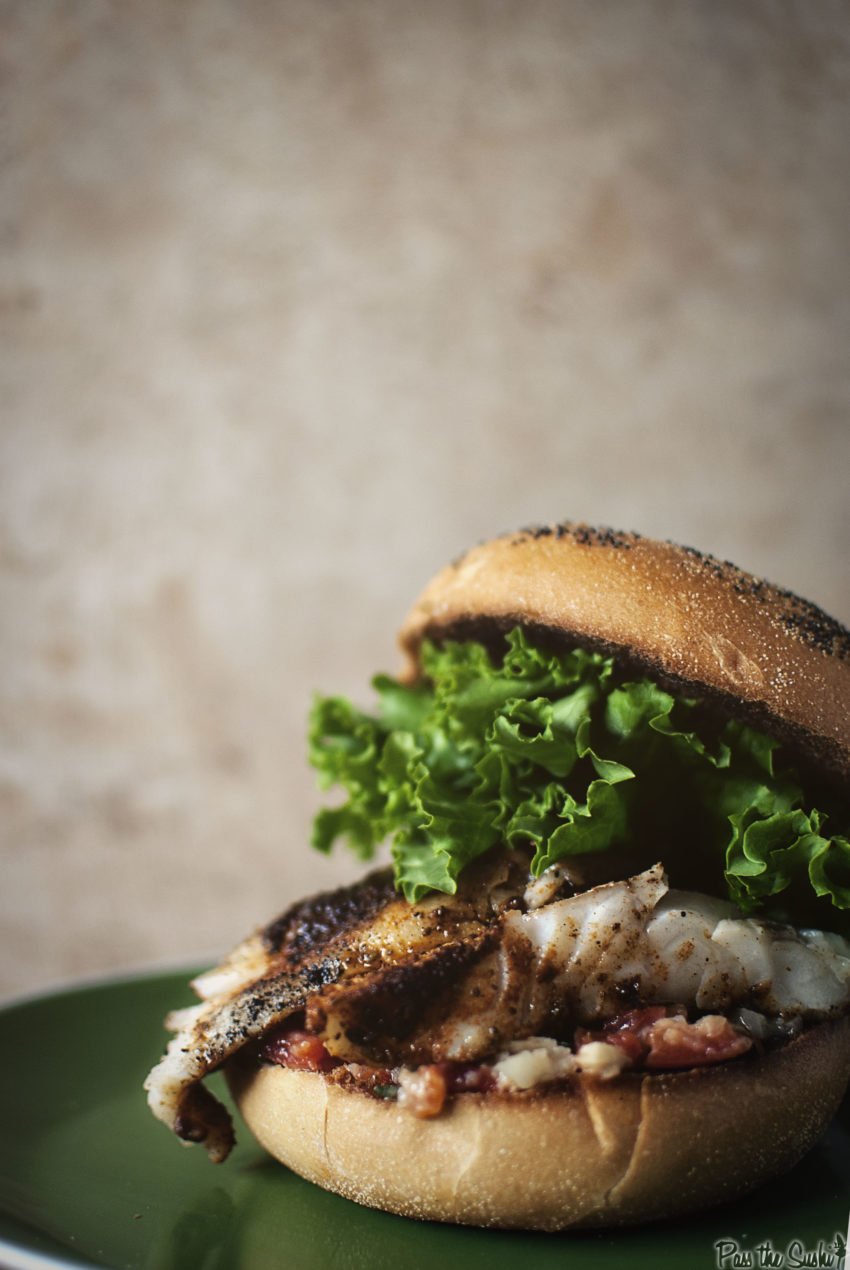 Ingredients
4

tablespoons

butter

1

clove

garlic

crushed

2

tbs

chopped fresh thyme

1

tbs

hot sauce

1

cup

drained giardiniera

1/2

cup

green olives

Handful of flat-leaf parsley

1/4

cup

extra-virgin olive oil

4 6- to 8-

ounce

fillets grouper

wahoo or other white meaty fish

Old Bay Seasoning

Pepper

4

kaiser rolls

Lettuce
Instructions
Heat a large skillet over medium-high heat.

In a small heat proof bowl, microwave the butter with the garlic for 15 seconds, stir and microwave 10 seconds longer if needed. Stir in the thyme and hot sauce.

Pulse the giardiniera, olives, and parsley in a food processor until finely dices. Add the olive oil and pulse again. Set aside.

Brush the fish with the garlic butter and season with old bay and pepper (I used a ton of Old Bay, but I'm from DE. That's how we roll.) Place in the skillet and baste with additional butter coking for 3 minutes per side.

Serve the rolls toasted with heaping portions of the olive relish on top. Place fish, lettuce, and the top with the rolls.
Nutrition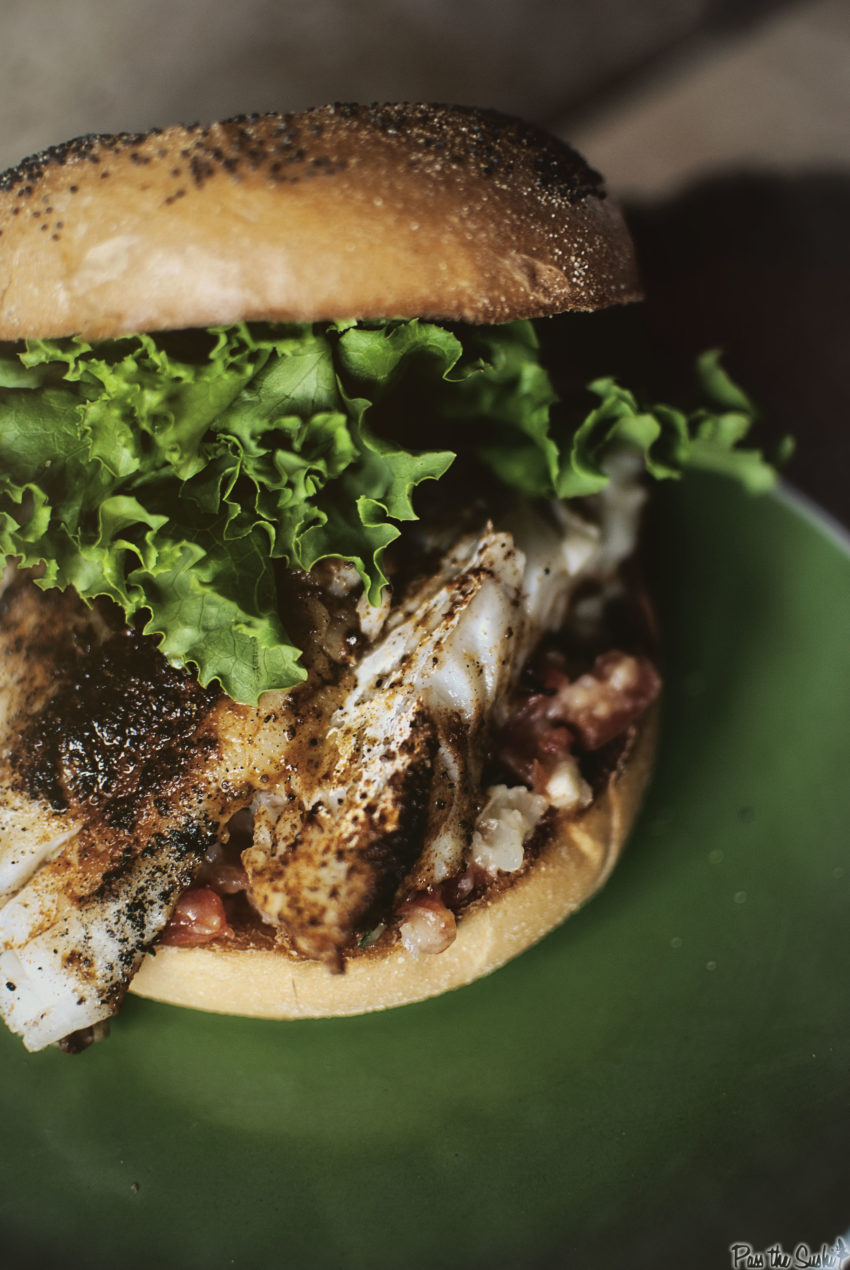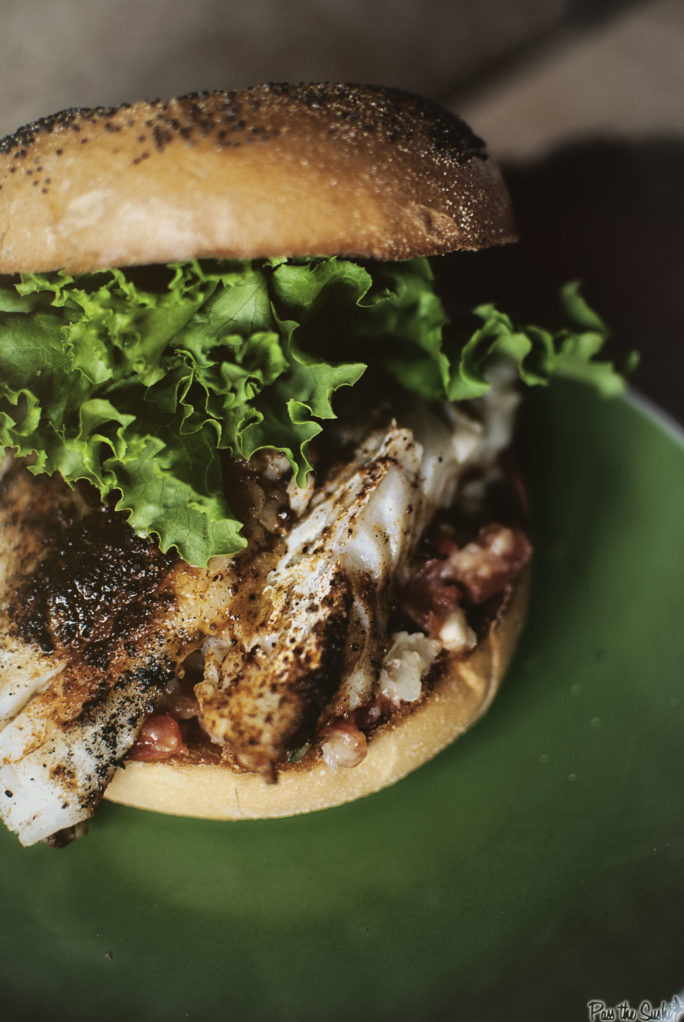 Try these other recipes!
Grilled Lamb Chops with Lavender Salt