This post may contain affiliate links. Please read my disclosure policy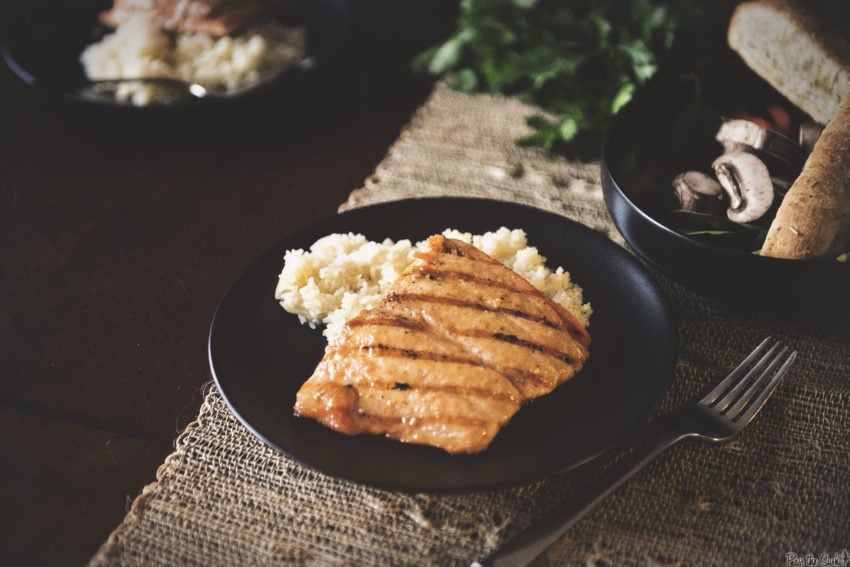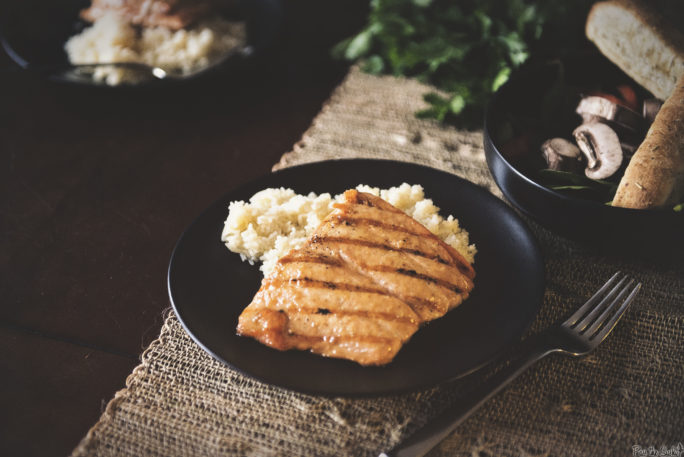 Some people fear grilling fish. They think it's hard. They whine that it's complicated. The fish sticks, it flakes apart, I don't like onions. Wah. But I am hear to tell you, rub a little oil on that grate and get to grilling your fish. It's not hard, it's not complicated. It's fish. Don't over think it, and bring home the weeknight dinner victory.
The thing about seafood is, it's simple. The flavors and textures are already there. It doesn't take much work to prepare a satisfying delicious meal. In this case, a quick sear over the grill, the light flavor of the brown sugar mustard glaze, and a side salad turned a busy weeknight into a romantic date night dinner.
Grab the oil, light some candles. We're grilling tonight.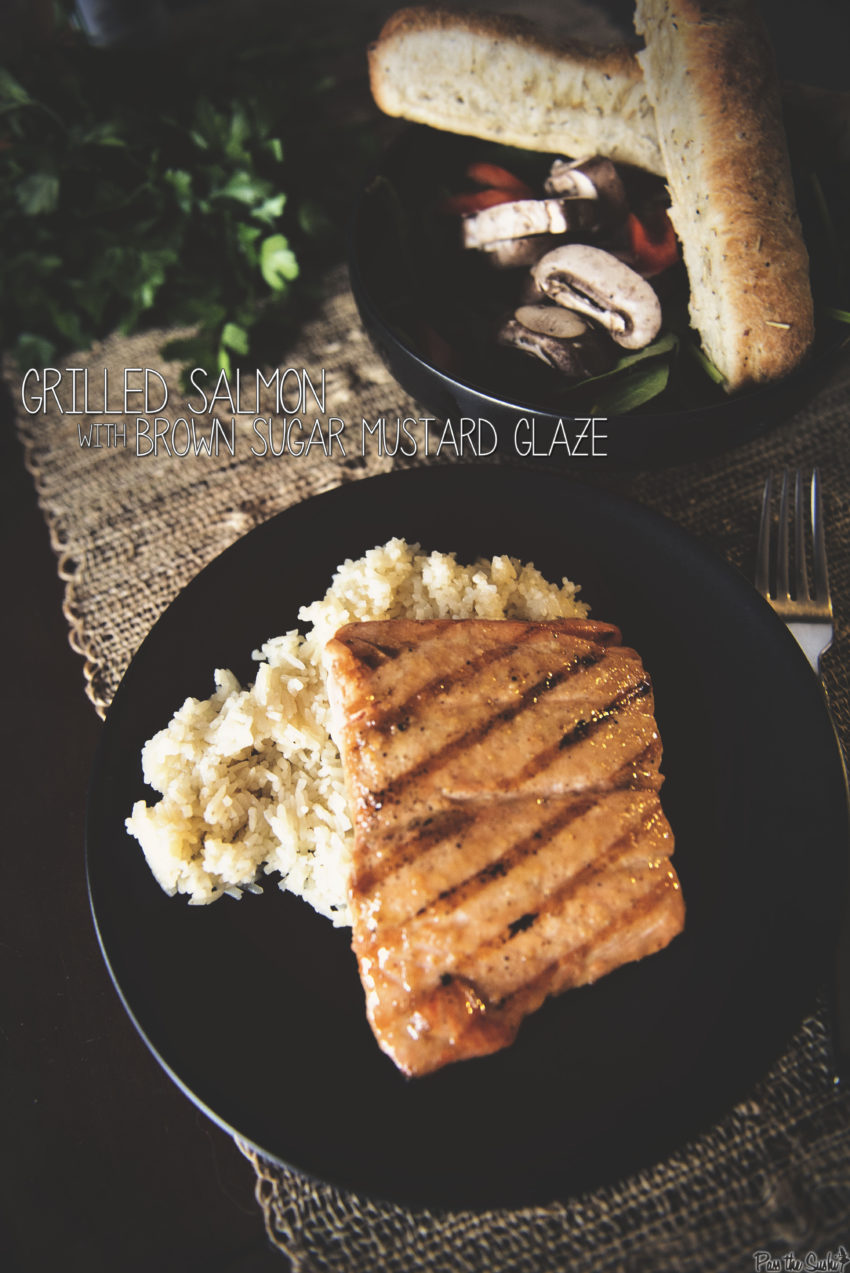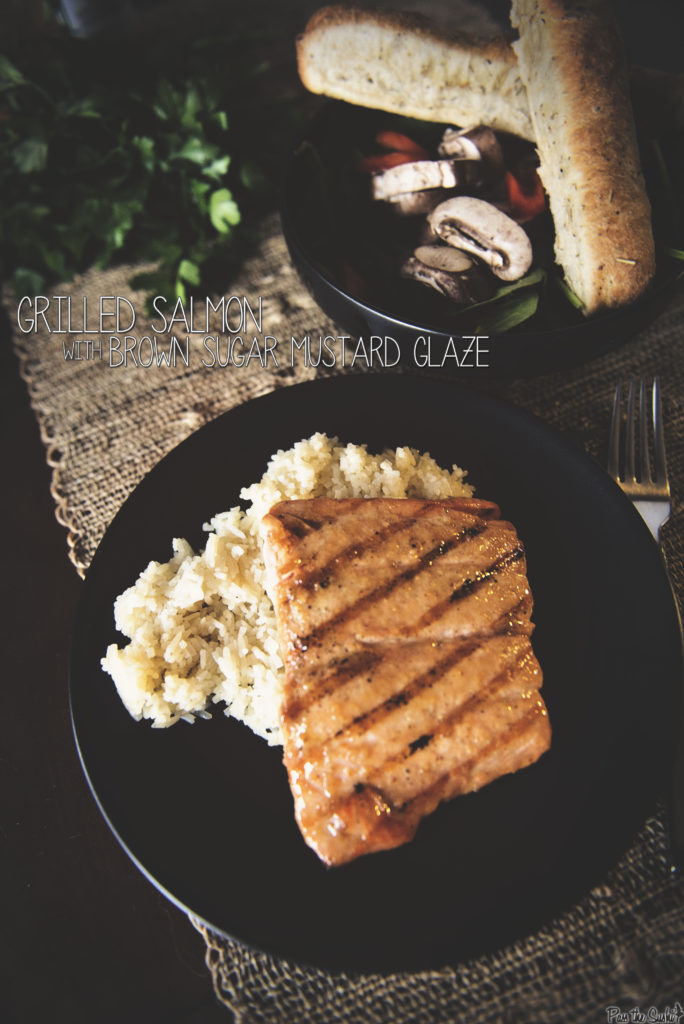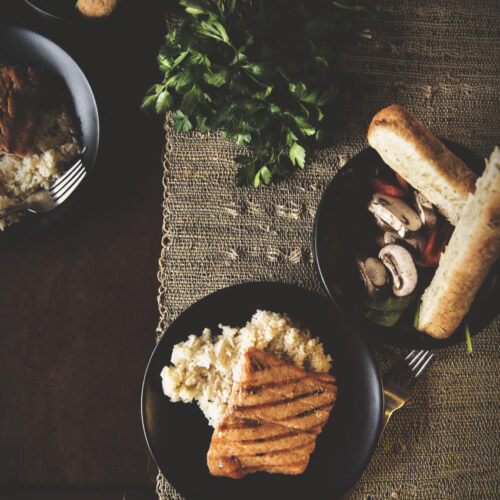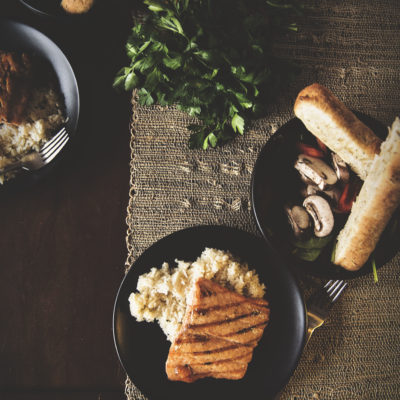 Ingredients
2

tbs

light brown sugar

1 1/2

honey

1

tbs

butter

2

tbs

Dijon mustard

1

tbs

soy sauce

2

teas olive oil

1

tbs

finely grated ginger

Vegetable oil

salt and pepper

1

lbs

salmon
Instructions
Whisk the brown sugar, honey, butter in a small saucepan over low heat until butter is melted and smooth. Off heat, stir in the mustard, soy sauce, olive oil, and ginger.

Heat the grill to medium-heat. Coat the salmon in the vegetable oil and season with salt and pepper. Place the salmon on the grill and baste with the brown sugar mixture. Grill 6 to 8 minutes, flipping once and continuing to baste.
Notes