This post may contain affiliate links. Please read my disclosure policy
Plus an Adventures in Comfort Food Cookbook Giveaway!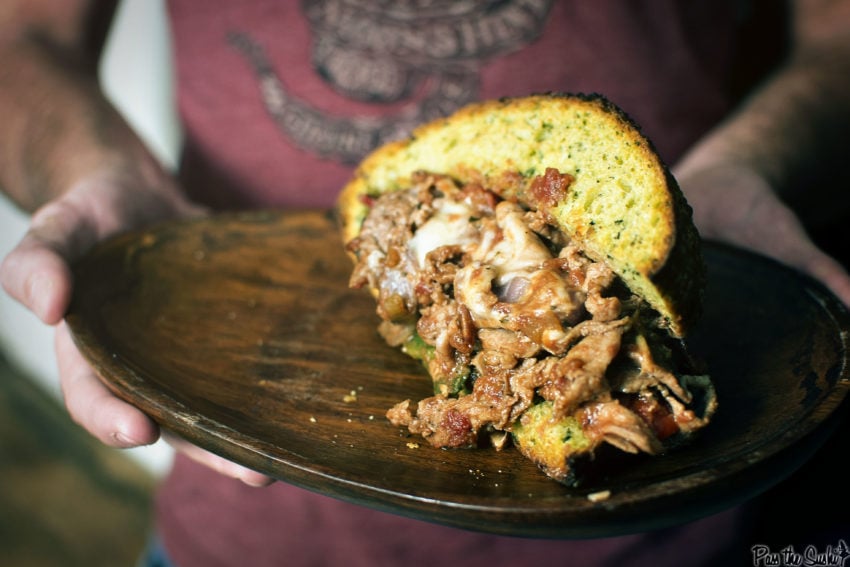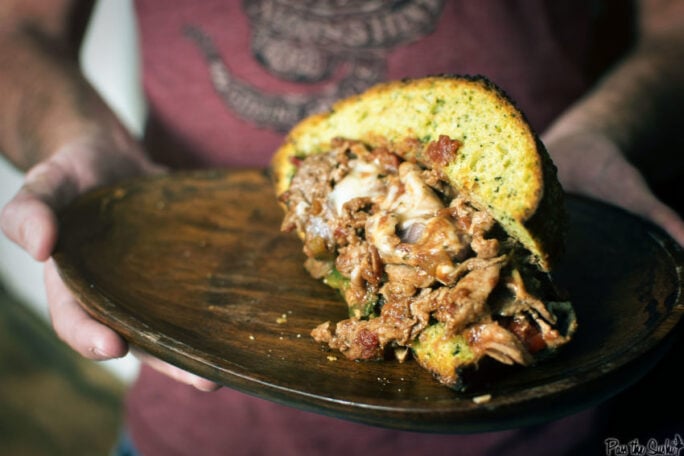 There's something perfect about your favorite lunch spot. That place that knows what you want and isn't going to count calories for you. The place that's going to throw down some slow and slow comfort food the way only they know how. There's something about that place, even when you are on the most strict diet, that calls out like a siren to the sea. This post is for those of you who love every single guilt inducing bite and your regular spot at the counter.
Adventures in Comfort Food is a book chronicling the amazing recipes from just this style of eatery. Every single recipe is a test in Pavlovian response. From the gnocchis to the nachos – I tabbed at least 72% of the pages before realizing my efforts were futile. I am just going to spend the next few sweater months acquainting myself with these fine recipes. And so I started with this one, the Steakbomb. A forget the knife and fork just own it and get messy sort of sandwich. Roasted peppers and onions, homemade marinara, and freshly shaved beef. Yeah, I forgot all about the fork. I paired this awesome filling with a fresh spinach focaccia and all was right with the world (I just hid the scales for a few days).
Roll up your sleeves, dinner is about to get messy.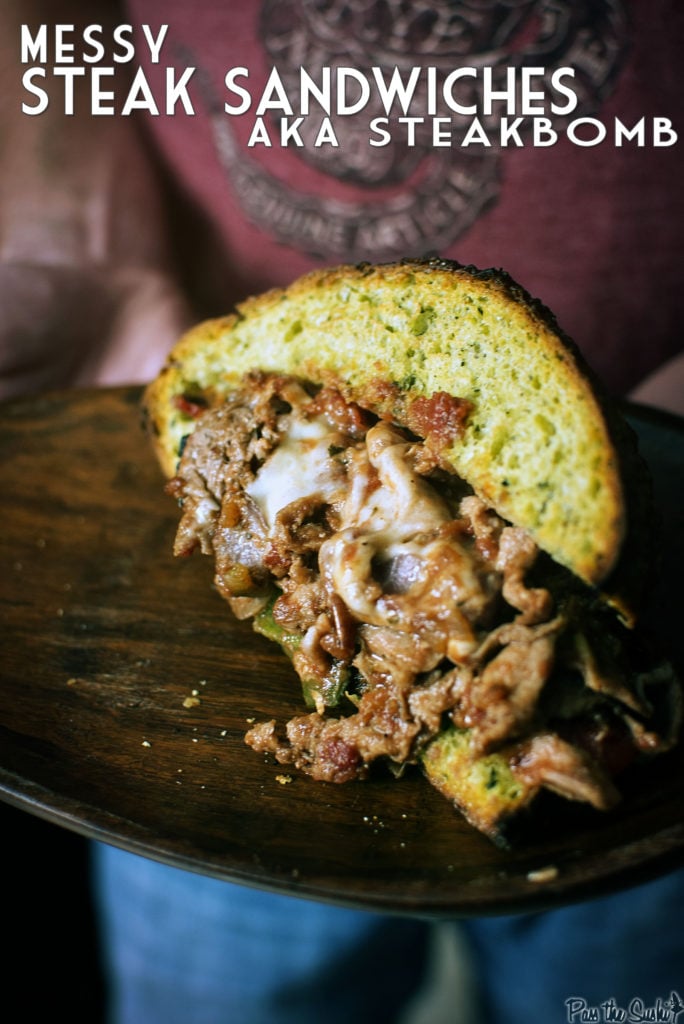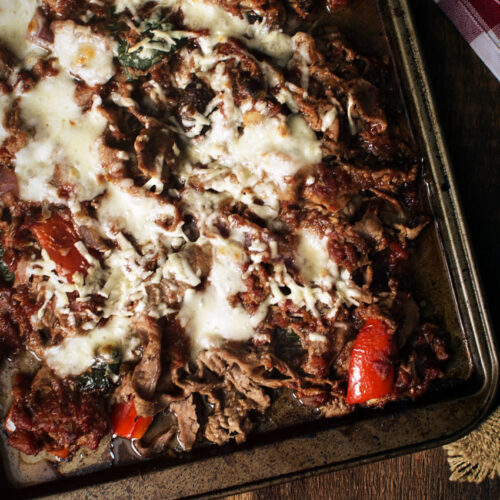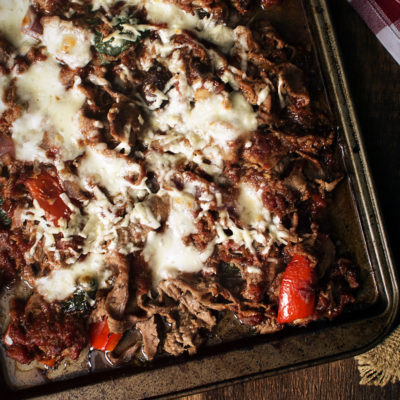 Ingredients
2

tbsp/9 g mushrooms

smashed

¼

cup/42 g poblano pepper

seeded and ripped into 1"/2.5 cm pieces

¼

cup/42 g red bell pepper

seeded and ripped into 1"/2.5 cm pieces

¼

cup/30 g red onion

sliced

5

oz/142 g shaved steak

chopped roughly

4

leaves

basil

2

tsp/6 g garlic

minced

½

cup/60 ml Latex Marinara

page 218

¼

cup/33 g mozzarella cheese

shredded

2

tbsp/22 g Romano cheese

grated

Focaccia

page 159

2

tbsp/20 g hot pickled banana pepper rings
Instructions
Preheat your oven to 400°F.

Toss the mushrooms, peppers and onion in olive oil and spread them out on a cookie sheet in a single layer. Roast for about 20 minutes. Add the steak and cook for 5 minutes more, until cooked through.

Add the basil and garlic to the vegetables. Top with the Latex, then the cheeses. Return to the oven to brown the cheese well.

Take your piece of focaccia and cut off a corner (or edge, if it's round) piece, about 8 inches/20 cm long and 3½ inches/9 cm wide. Split the soft part down the middle, leaving the edge intact. Shovel the filling into the bun and top with banana rings.

Arm yourself with multiple napkins. Resist the fork and knife. Chianti in an old jelly glass would be the traditional bev.
Want to score a copy of this mouth watering cookbook all for yourself?