The Spud Muffin Burger – a combo of Swiss cheese, sauteed mushrooms, and tater tots rolled in colby cheese atop an all beef burger! It's almost all the food groups, in one bite.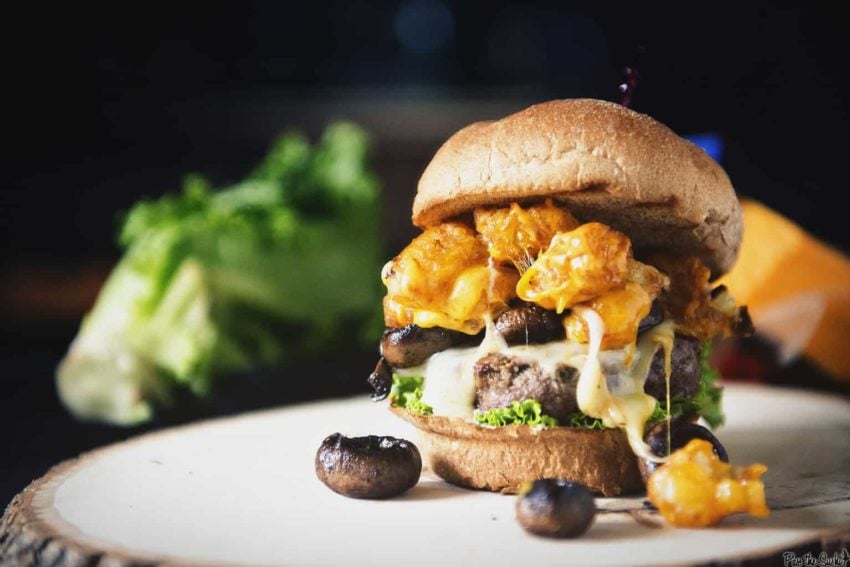 As the Cheese and Burger Society gears up for their annual Greenbay Packers Sweepstakes, I am once again called upon to create and epic burger. Lucky for you, it's kind of my super power.
What inspires your burger building? A perfect patty is like a blank canvas calling our inner Picasso to create an adventure for our taste buds. Start with the basics, let the possibilities of taste and texture run wild in your imagination, and see what you can come up with! In this case, I used some delicious Wisconsin baby Swiss and colby to experiment, and I was toying with the cheese combo – the nutty flavor of Swiss mingling with the smooth creaminess of colby. How could I make both shine?
See the full article and recipe over at Wisconsin Cheese.