This Slow Cooker Big Red Shredded Beef is the perfect spicy sweet go-to meal for when you need to bring that signature BBQ flavors indoors. Try it on nachos, sliders, baked potatoes, or grilled dogs!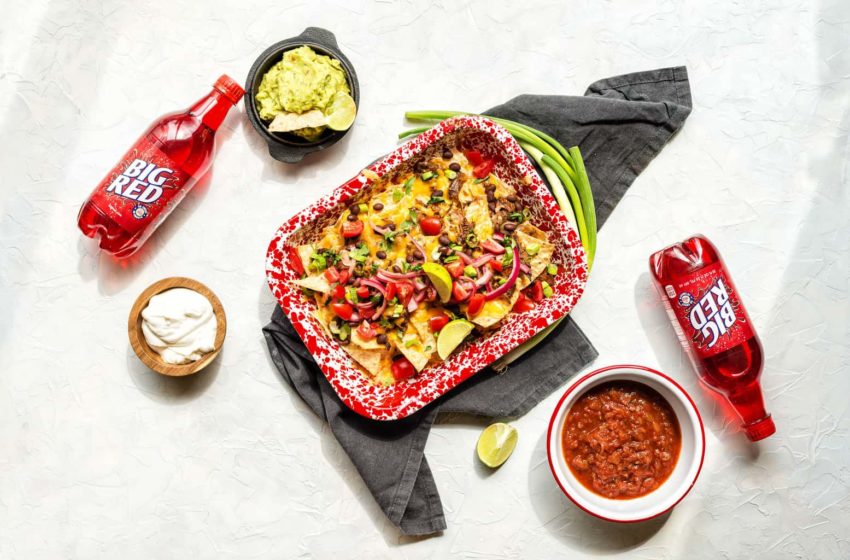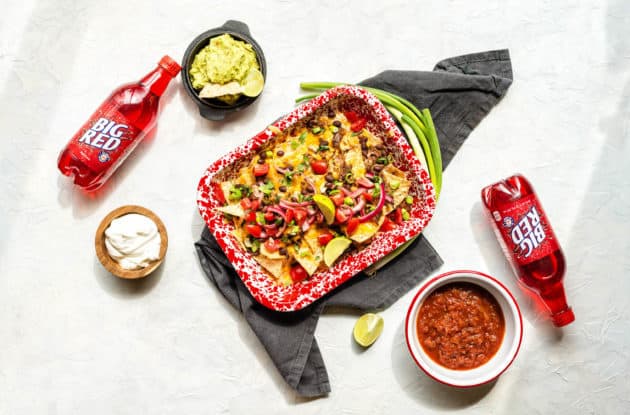 This post was sponsored by Big Red Soda. Yep, the perfect cola for your summer bbq Big Red Soda. Those guys. Tho, the thoughts and opinions are always my own.
Seems like barbecue season isn't just a season. It's a celebration any day of the year. It's a gathering of friends where yeah, the food matters, but the laughs and company are really the stars of the show.
No lie, I am the master of my grills, and want to throw down with killer food for every occasion. But, I have learned that my friends aren't dropping in for just the food. It's unwinding, sharing some time, and company. It's the things you can't buy and if they can happen to be around a great spread of mouthwatering BBQ, then all the merrier.
That's why I had to learn to scale it back sometimes. That slow smoking a pork shoulder for a Friday night card game wasn't always the best solution. That a perfected brisket was always the answer to those perfect friend filled nights.
So, I started to scale it back sometimes. Gave myself a pass to pull out the easy recipes with a good selection of noshable food and a pop-the-tab and go bar lined up for impromptu gatherings.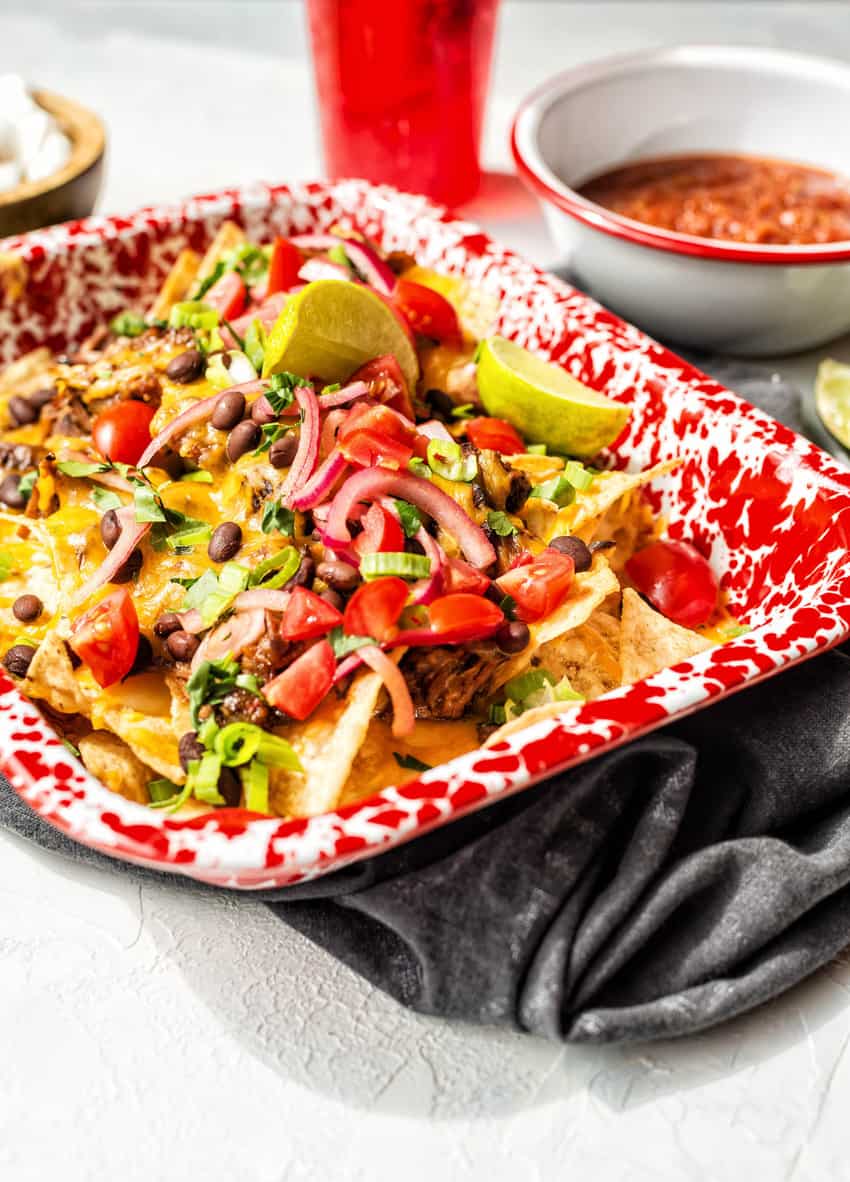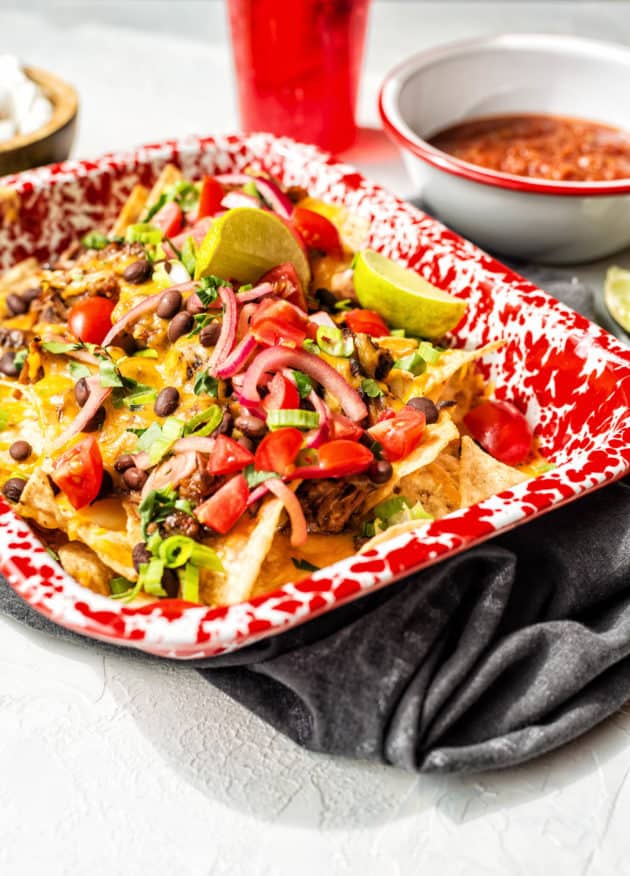 Yeah, I will always be the girl pitching a fire to roast lamb or curing salmon for a slow smoke. But some nights I cheat, and bring the BBQ in, so I can have a killer meal ready to go without missing a single hand of poker.
This Slow Cooker Big Red Shredded Beef is a perfect for quick nachos, as a filling for sliders, atop a baked potato, or even piled on a grilled hot dog. Pair it up with an ice cold Big Red pop for even more authentic Southern Barbecue flavor – no matter where the weather takes you.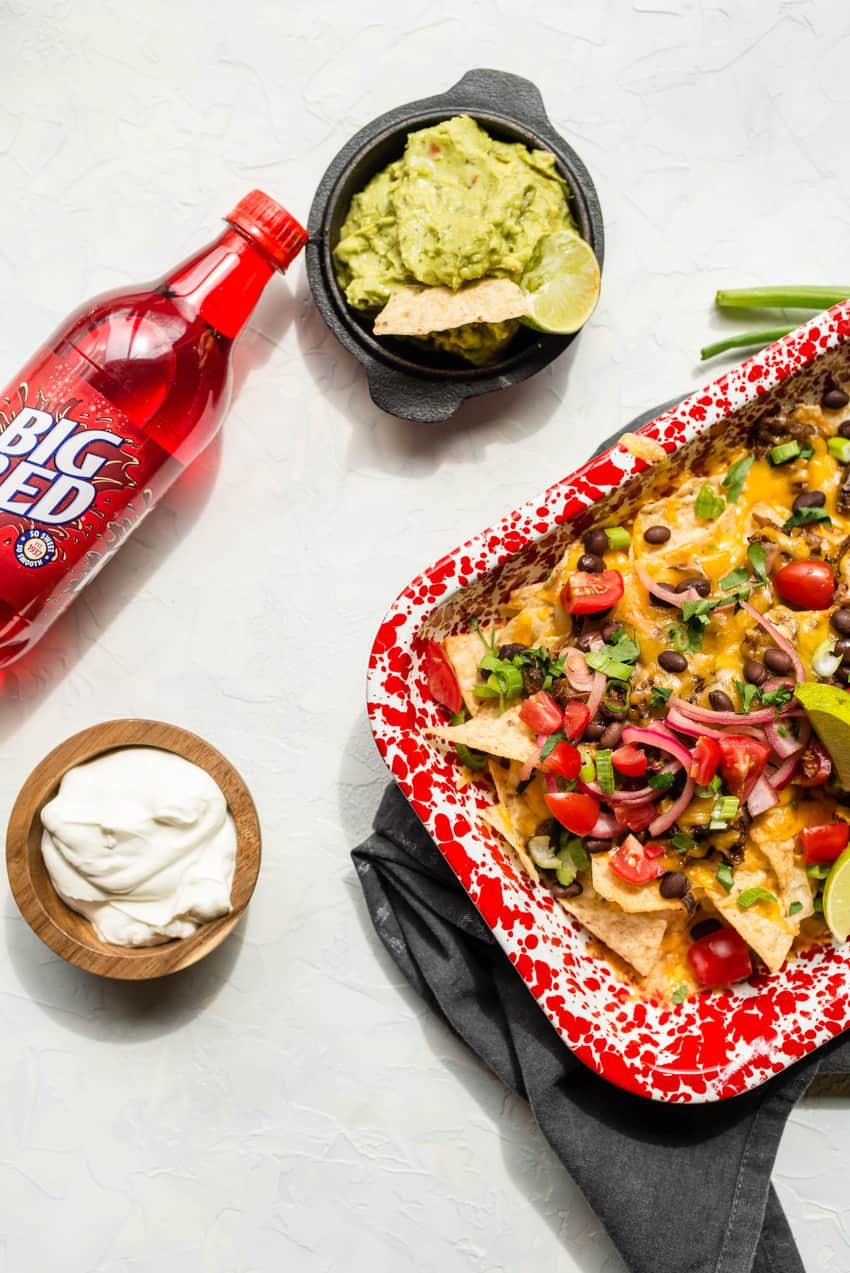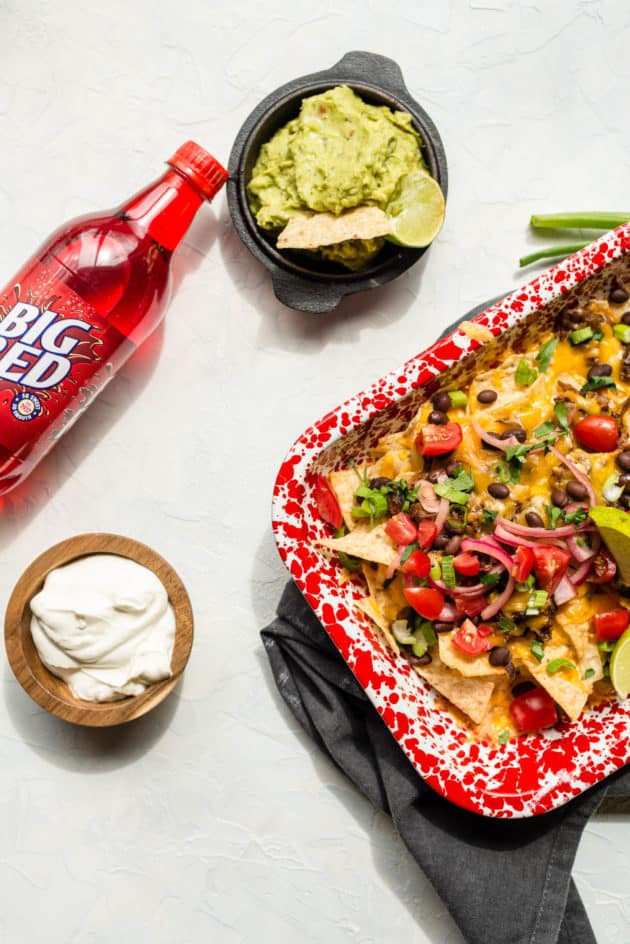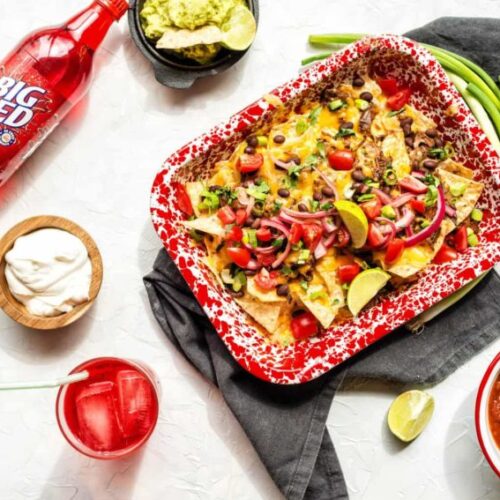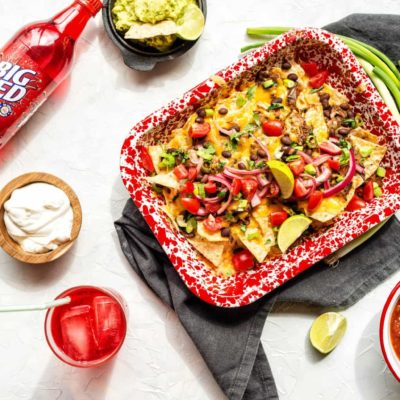 Total Time:
5
hours
10
minutes
Ingredients
¼

cup

Ketchup

½

cup

Big Red Soda

1

tbsp

Cider vinegar

1

tbsp

Hot sauce

1

teas Liquid Smoke

1

tbsp

Salt

1

teas pepper

1

teas Cumin

1

teas Paprika

¼

teas ancho chili powder

1

teas cooking oil

2

cloves

Garlic

minced

1

Onion

chopped

2

lbs

chuck roast
Instructions
Whisk the ketchup, Big Red Soda, cider vinegar, hot sauce and liquid smoke together in a large bowl. Add to the slow cooker.

In another bowl, whisk the salt, pepper, cumin, paprika, and cayenne. Stir in the garlic and onion and cover with foil. Microwave for 4 to 5 minutes until onion is tender. Add to the slow cooker. Stir to combine.

Add the chuck roast to the slow cooker.

Cover and cook over low heat until the beef is fork tender, 5 to 7 hours.

Remove the beef from the cooker and shred with 2 forks. Return to the slow cooker and toss with the sauce.
Nutrition
Calories:
951
kcal
|
Carbohydrates:
31
g
|
Protein:
88
g
|
Fat:
52
g
|
Saturated Fat:
22
g
|
Cholesterol:
312
mg
|
Sodium:
4320
mg
|
Potassium:
1680
mg
|
Fiber:
1
g
|
Sugar:
25
g
|
Vitamin A:
565
IU
|
Vitamin C:
11.1
mg
|
Calcium:
101
mg
|
Iron:
10.1
mg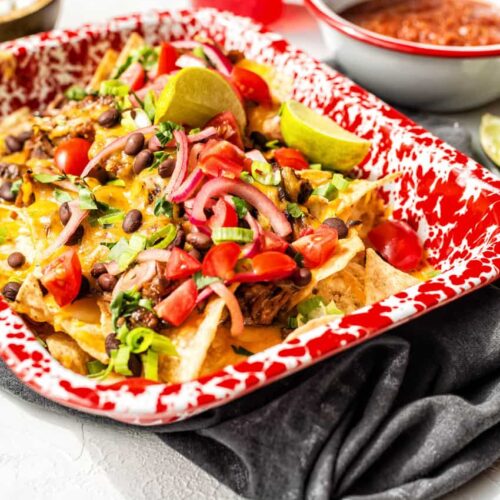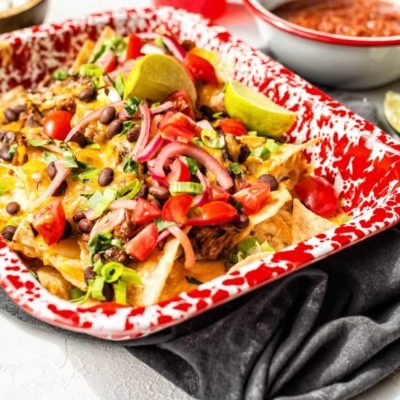 Ingredients
Tortilla Chips

2

cups

Big Red Shredded Beef

8

oz

shredded cheese

try mixing up your cheeses for different flavor combos

1

jalapeno sliced or pickled jalapenos

4

oz

black beans

drained and rinsed

Pickled Red Onion

Scallions

Guacamole

Sour Cream

Salsa
Instructions
Preheat the broiler to high. Move the rack to the towards the top middle.

Line a baking sheet with foil and pile a layer of tortilla chips, shredded beef and cheese over top.

Top with another layer until you run out of tortilla chips.

Place in the oven until cheese is melted and chips are just turning golden.

Carefully remove and quickly top with jalapenos, beans, pickled red onions, scallions and a dollop of sour cream, guacamole, and salsa.
Nutrition
Calories:
329
kcal
|
Carbohydrates:
5
g
|
Protein:
22
g
|
Fat:
23
g
|
Saturated Fat:
10
g
|
Cholesterol:
83
mg
|
Sodium:
287
mg
|
Potassium:
298
mg
|
Fiber:
1
g
|
Vitamin A:
280
IU
|
Vitamin C:
2.8
mg
|
Calcium:
209
mg
|
Iron:
2
mg