This post may contain affiliate links. Please read my disclosure policy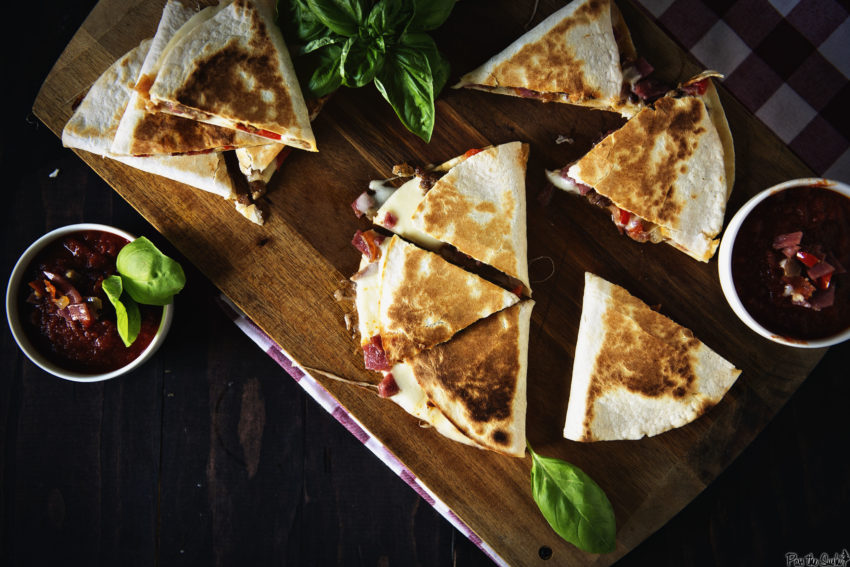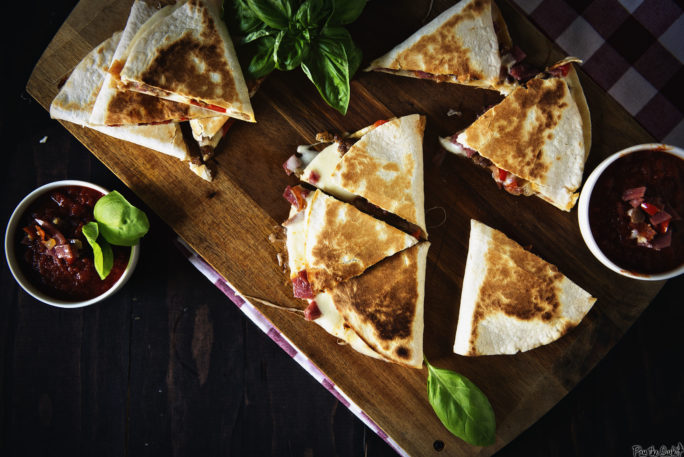 Meat and cheese and meat and cheese and seriously, more meat. Because that is just about all this girl needs. Toast that to a delicious golden brown until the cheese is gooey and melted on the inside and it's on like Donkey Kong. Let me introduce you to the Meat Lover's Quesadilla. It's just like your favorite pizza, all the amazing meaty toppings, in a thin and perfectly portable tortilla.
Dip it, dip it good.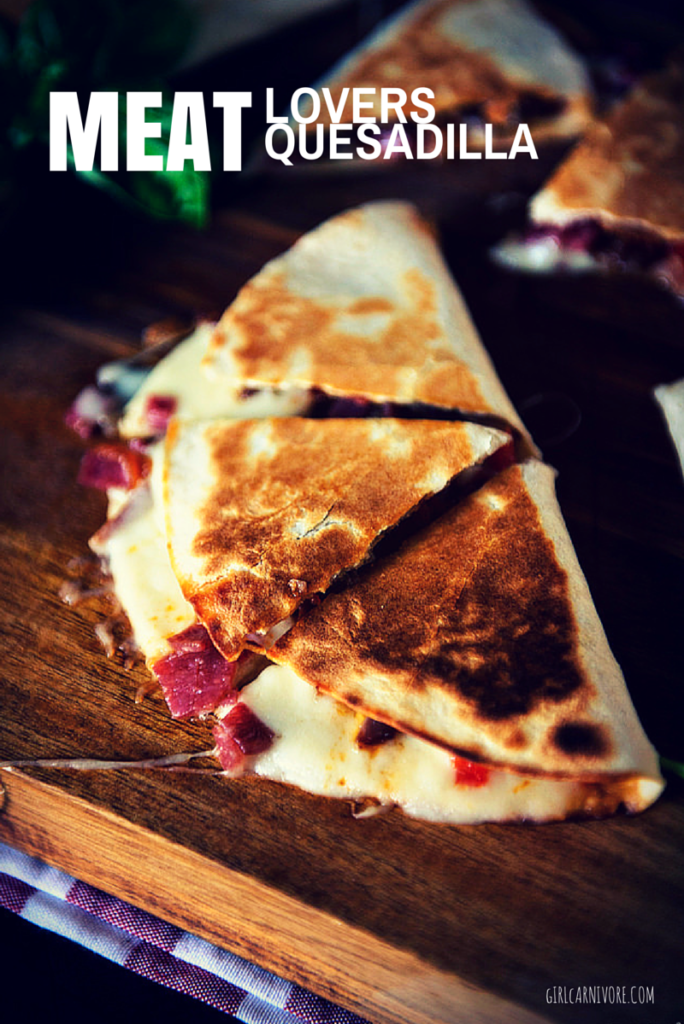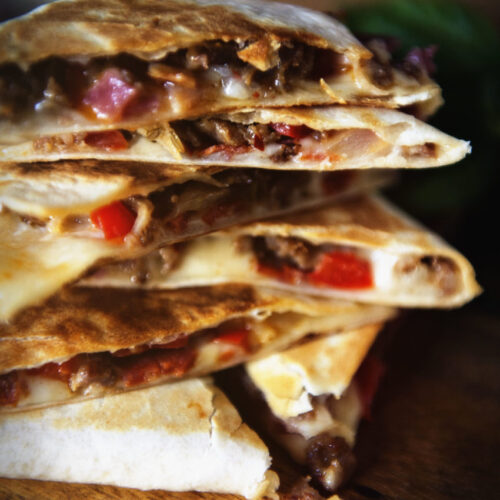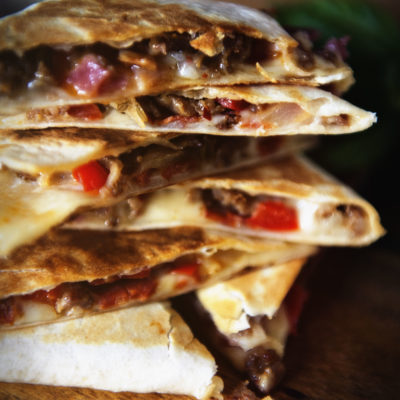 Ingredients
Pepperoni

diced

Hot Italian Sausage

cooked and crumbled

Salami

diced thin

Bacon

cooked and crumbled

Any other meats you have cooked and prepped to crumble

Mozzarella cheese

shredded

Marinara sauce for dipping
Instructions
Preheat your panini press, griddle, or skillet to medium-high.

Arrange tortillas on a flat clean work surface. Layer the cheese, pepperoni, salami, and sausage in the center leaving a 1" border on the edges. Top with another tortilla and transfer to the cook surface.

Press or cook until golden brown, flipping if using a skillet halfway through cooking, until cheese has melted through and tortilla is golden on both sides.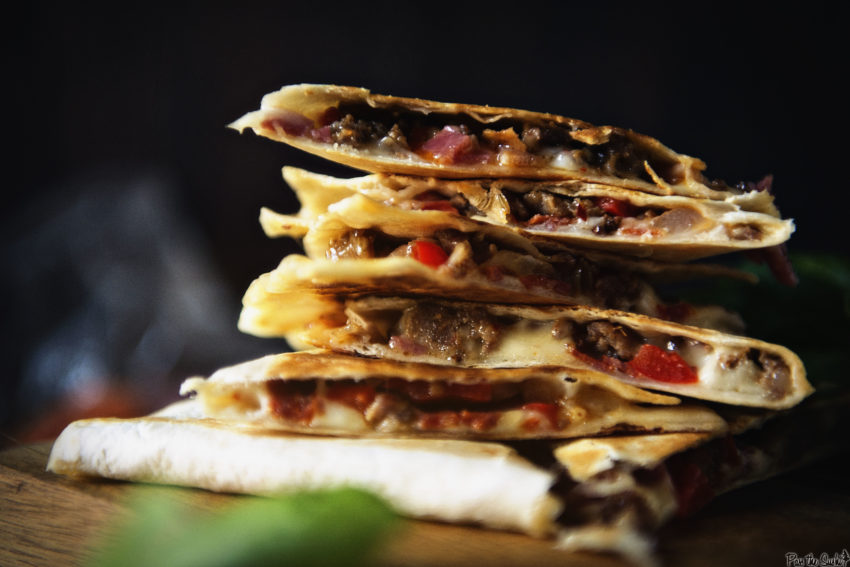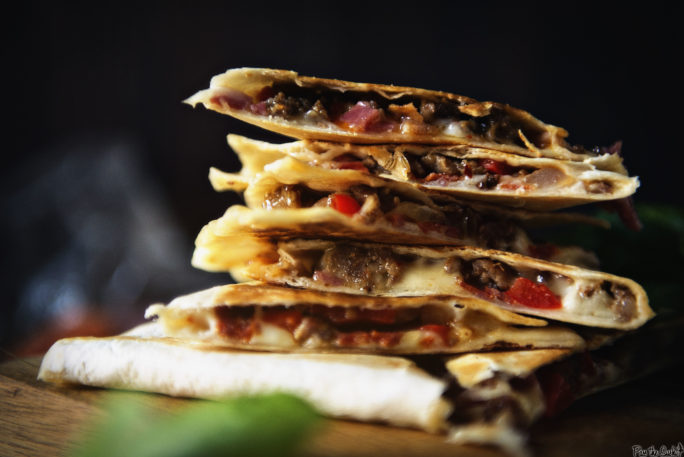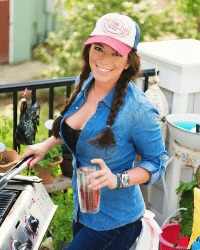 Hey, I'm Kita, the Meat Maven, outdoor junkie, campfire connoisseur, adventure-seeking and world traveled recipe developer and photographer behind GirlCarnivore.com. My mission is to break down savory eats and inspire you to get a little grit under your nails while having fun with your food. READ MORE