Bring back a stunning holiday tradition with the crown roast. Smoked Pork Crown Roast with a Sage Pan Gravy is classic feast to feed a crowd – just make sure to order it from your butcher ahead of time to be in the smoker in time for the holidays.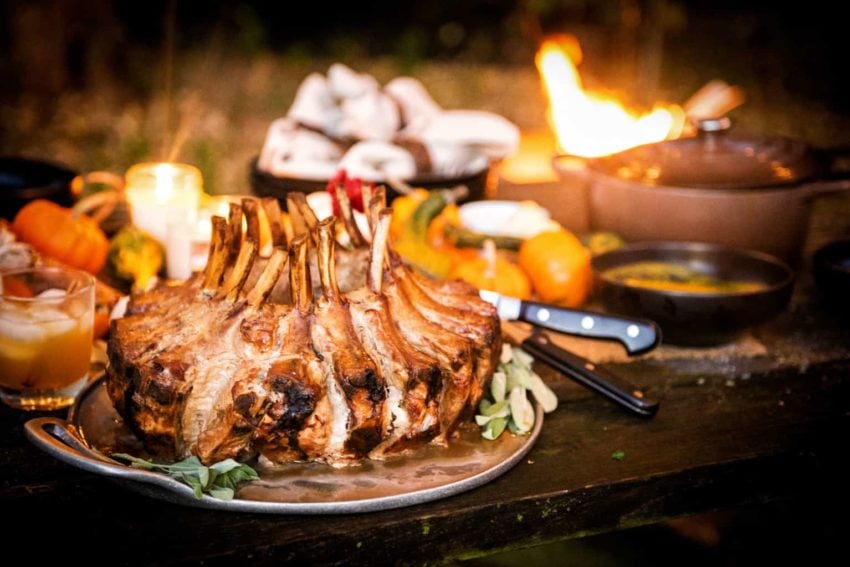 This is a sponsored post for Char-Broil – the pork and party were my own.
Anyone can smoke a bird (though, we highly recommend it and would love for you to try it), but how many times have you seen a stunning crown roast outside of childhood cartoons. This holiday classic is cut from the loin of the pork, the ribs, with the rib bones carefully frenched and cut to form a circle, with the bones pointing upwards for beautiful presentation. However, don't let the beauty of this dish intimidate you, a pork crown roast is easy to prepare, especially when you are using an electric smoker. Once smoked, fill the center of the roast with a homemade sausage stuffing made from the pork trimmings.