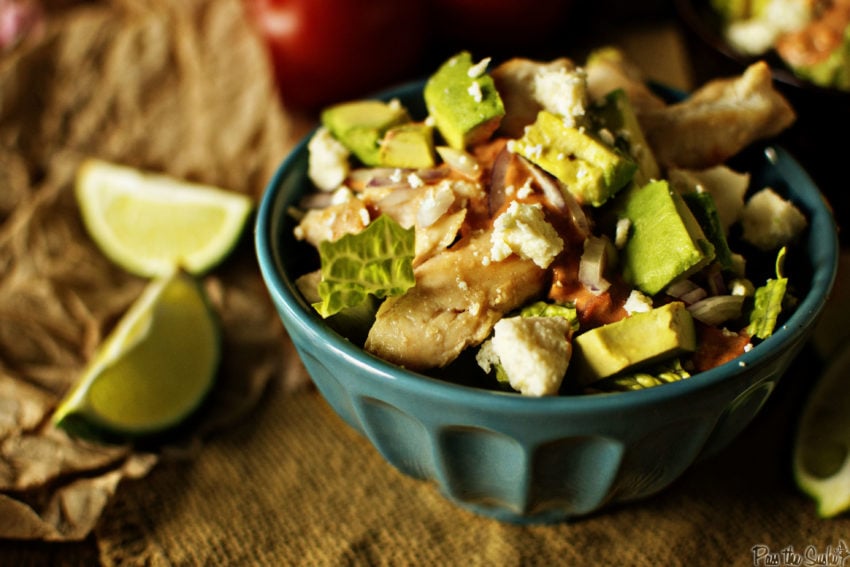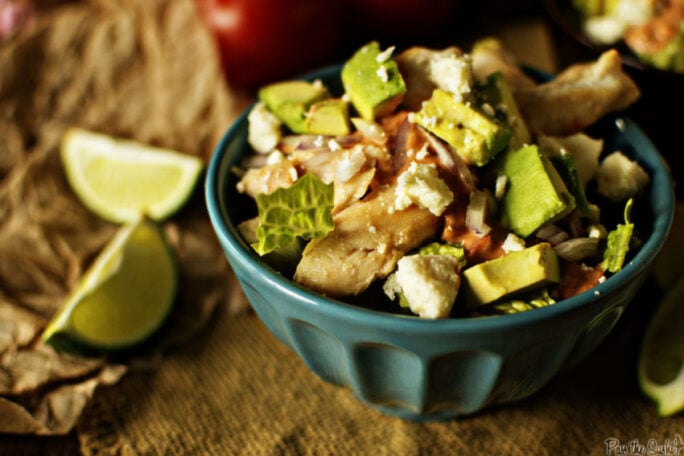 Healthy bowls have kind of been a trend lately. Small meals loaded with all sorts of healthy add-ons from quinoa to black beans. Clearly, no one has ever seen just how much I can shove into one bowl. Because, I am pretty sure I took the idea of a light healthy dinner and tossed it out the window. Sure, this isn't a double down at the Taco Bell drive-through, but this certainly makes clean eating look good.
Damned good. And that's just how I want to do it.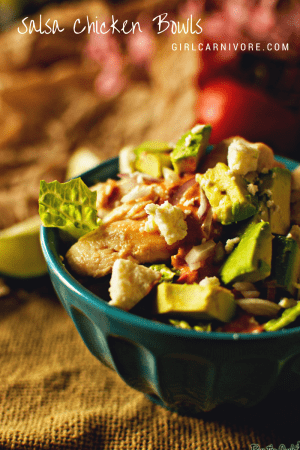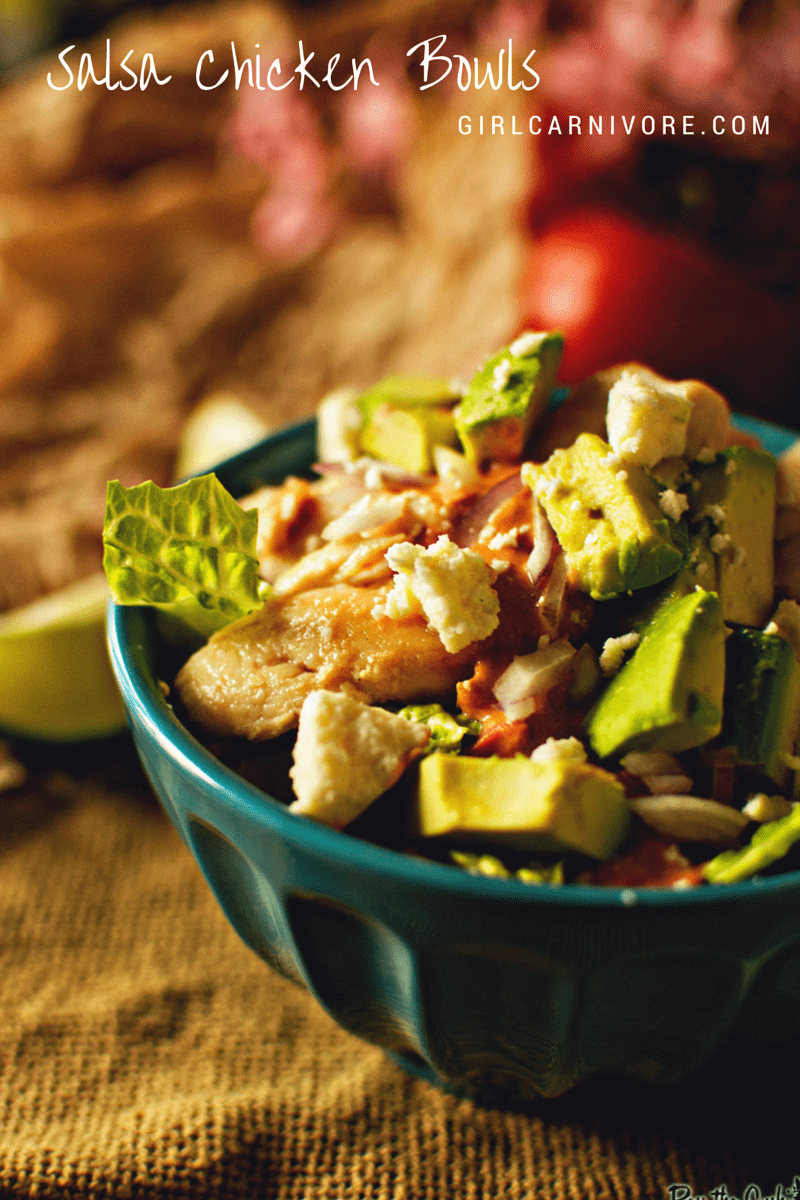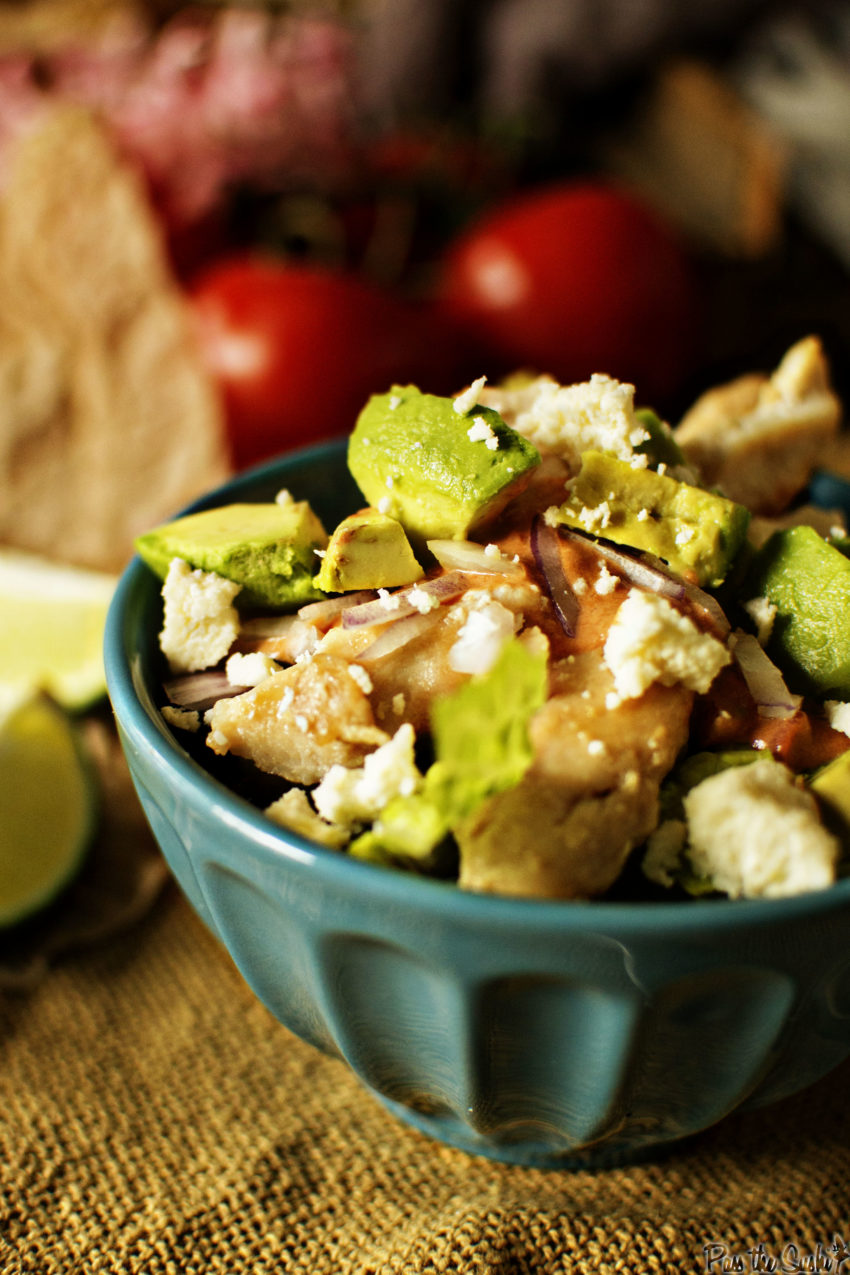 Ingredients
1

large chicken breast

salt and pepper

1

tbs

olive oil

1/2

cup

salsa

1/4

cup

sour cream

1

teas Tobasco sauce

1

cup

brown or white rice

cooked

1

cup

fresh romaine lettuce

chopped

black beans

rinsed and drained

1/2

avocado diced

1/4

cup

red onion

minced

a few queso crumbles
Instructions
In a skillet over medium-high heat, add the oil and swirl to coat pan. Season the chicken with salt and pepper and place in skillet to cook. Cook for 7 to 10 minutes, flipping once halfway through, until golden and cooked through on both sides. Remove the chicken from the skillet, cover, and set aside.

Reduce the heat to medium-low. Add the salsa, sour cream, and Tobasco. Turn off the heat, but leave the pan over the burner, and stir to combine.
Build your bowls! Pile the lettuce in the bottom of each bowl. Spoon a bit of rice in each and top with black beans.
Slice the chicken and divide between bowls. Pour any collected juice into the bowl. Top with salsa mix, avocado, red onion, and queso.