Pulled Chicken Philly Sliders score some bonus points with the team! A crazy fast and crazy delicious meal – set the pick for the next game spread!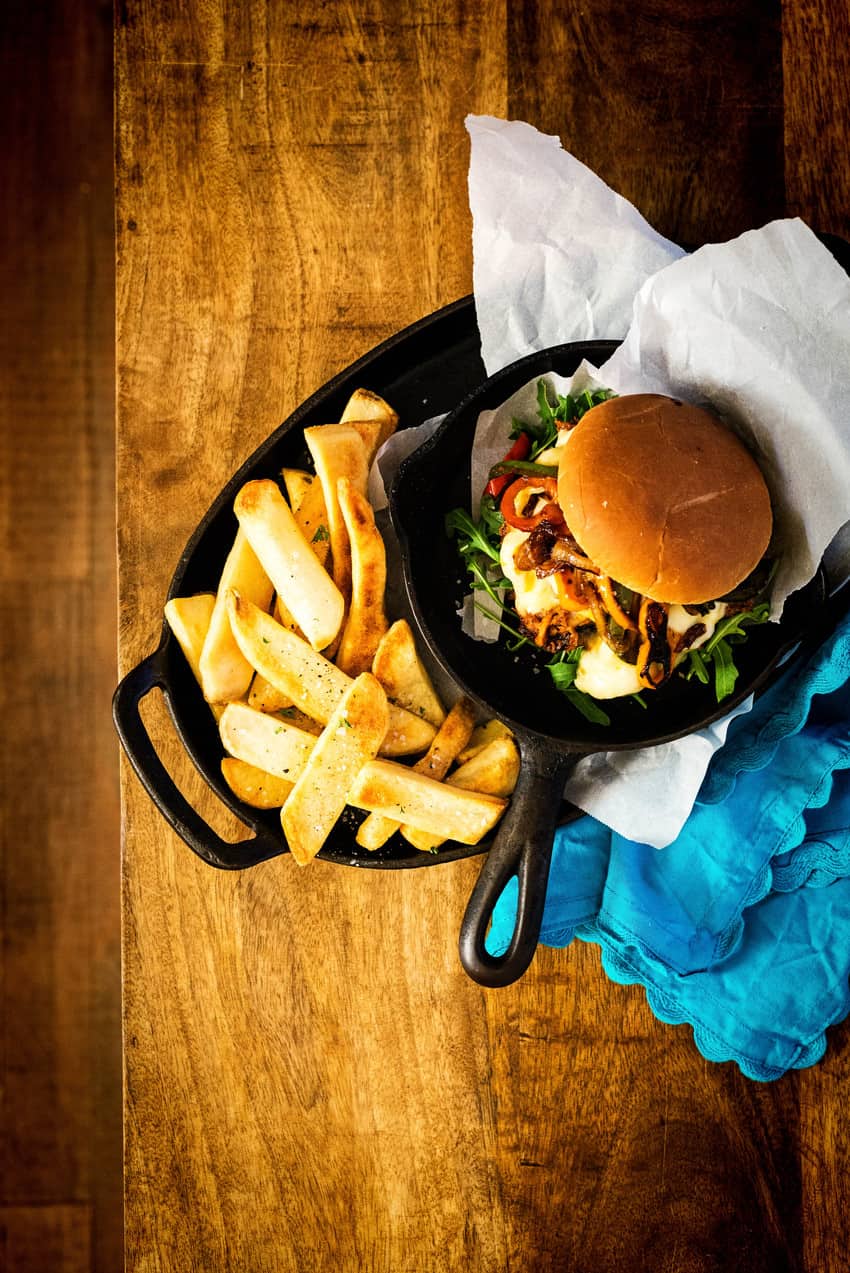 This post sponsored by Curly's Sauced Pulled Chicken to get you in the kitchen and on the go for March Madness! As always, the thoughts and opinions expressed within this post are my own.
Game on, Baby! Time for pulled chicken philly sliders for the win
It's the time to churn out some crazy delicious food and feed the whole team without spending days in the kitchen. This Pulled Chicken Philly Slider recipe was created with FAST moves to wow and feed everyone on the quick.
Grab a sauced pulled chicken from the refrigerator section and turn up the flavor with some sliced onions and peppers and an IPA cheese sauce all inspired by Philadelphia's signature hoagie. A little love from the cheesesteak goes a long way on these grab and go sliders.
The sport of great game time sliders
What's your signature move in the kitchen look like?
These Pulled Chicken Philly Sliders are a quick and slam dunk meal that puts you on the winning side! Snap a picture and be sure to tag #girlcarnivore to bank the shot off it.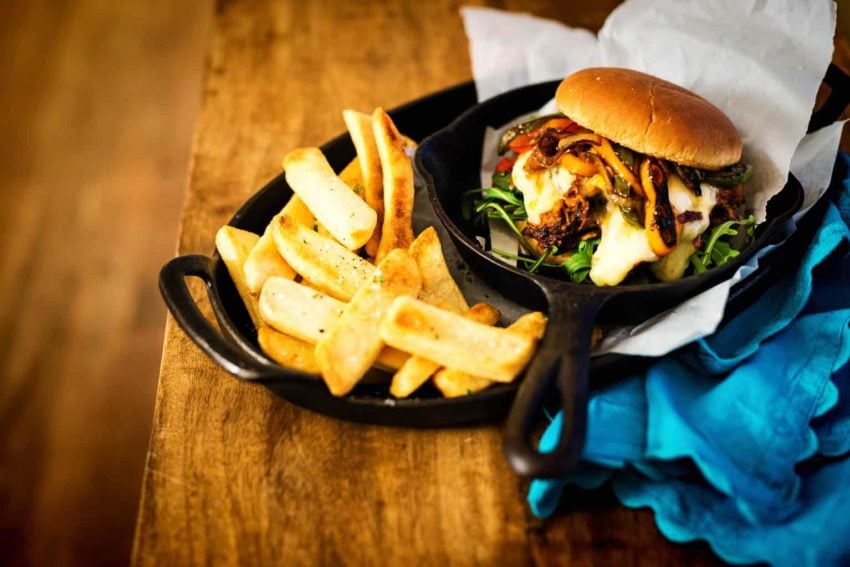 Why are they called "sliders"?
I am just naturally curious about where names come from when it comes to food. Often, there is a grand old tale to tell. Some bit of historical controversy, or perhaps a cherished ancient history, passed through generations of in-laws and common laws.
When it comes to sliders, yes, there is a story that goes with the name. Apparently, tiny little hamburgers were served sailors of the Greatest Generation. While they were out on the high seas, or submerged in a sub, the sailors started called these burgers "sliders".
Why? Well, they were so greasy, the meat had a habit of sliding out. Hence, sliders.
I never said there would be a happy ending to this. But I can confirm that once you get over that image, then pulled chicken sliders are great. How greasy you want them is your call. Use light meat if you want less grease, and dark if you don't mind a bit more slick flavor.
How is it like a Philly Cheesesteak?
This slider has all the magic of a classic Philly cheesesteak, but it just goes with shredded chicken instead. However, don't worry, because the peppers are still there. The melted cheese? Same. Grilled onions? Well, not about to leave those out either.
So, here is where things stand.
I know some Philly folks that might resent calling them "Philly", insofar as just like some Hawaiians take issue with pineapple topped pizza being called "Hawaiian". For that, apologies, but on the other hand…. What else would I call it? A small sandwich with shredded chicken, melted cheese, grilled onions, grilled peppers, and in a cute little bun sounds a bit long winded doesn't it?
More slider recipes for the rematch
This recipe is a straight up winner, but there are other worthy contenders.
Pulled Chicken Philly Sliders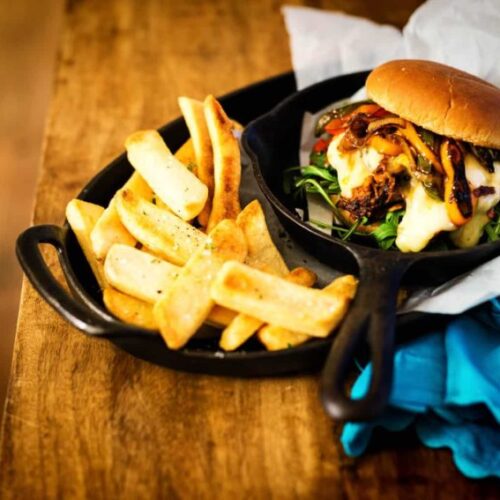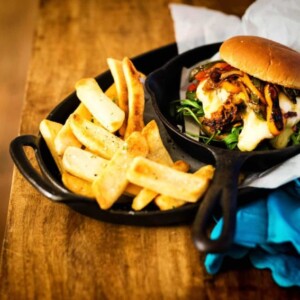 Pulled chicken philly sliders combines everything great about a philly sandwich and uses chicken instead for a mini version of the classic philly cheesesteak.
Ingredients
1

Chicken

package of Curly's Sauced Pulled chicken

1

tbs

olive oil

1

red pepper

small seeded and sliced

1

yellow pepper

small , seeded and sliced

1

green pepper

small, seeded and sliced

1

onion

sliced

1

tsp

Salt and pepper

to taste

2

tbs

butter

2

tbs

flour

1

cup

IPA beef

½

cup

shredded provolone

½

cup

shredded cheddar cheese

1

tbs

butter

metled and cooled

Slider buns

Arugula or other leafy green
Instructions
Heat the Pulled Chicken according to package directions. Cover to keep warm and set aside.

Meanwhile, preheat a skillet over medium heat.

Add the oil to coat the pan. Stir in the peppers and onions. Sautee for 5 to 7 minutes until softened.

Make the Beer Cheese Sauce. Whisk the butter and flour together in a small saucepan until roux forms. Slowly whisk in the beer, stirring to make sure no clumps form. Add the cheese a little at a time, whisking to melt. Remove from heat or set to low to keep warm until ready to serve. Whisk as needed to make sure the sauce doesn't thicken too much. If it does, add a splash of milk to thin.

Brush the slider buns with the melted butter and toast in the empty skillet.

Arrange the slides for assembly. Add the leafy greens, a scoop of the Pulled Chicken, spoon cheese sauce atop each and cover in a healthy portion of peppers and onions before topping with the remaining bun.

Serve with steak fries and devour.
Notes
You could do this with pulled pork too, or even shredded beef as well.
Nutrition
Calories:
548
kcal
|
Carbohydrates:
7
g
|
Protein:
36
g
|
Fat:
40
g
|
Saturated Fat:
16
g
|
Cholesterol:
154
mg
|
Sodium:
322
mg
|
Potassium:
510
mg
|
Fiber:
1
g
|
Sugar:
2
g
|
Vitamin A:
1280
IU
|
Vitamin C:
81
mg
|
Calcium:
180
mg
|
Iron:
2.4
mg