This post may contain affiliate links. Please read my disclosure policy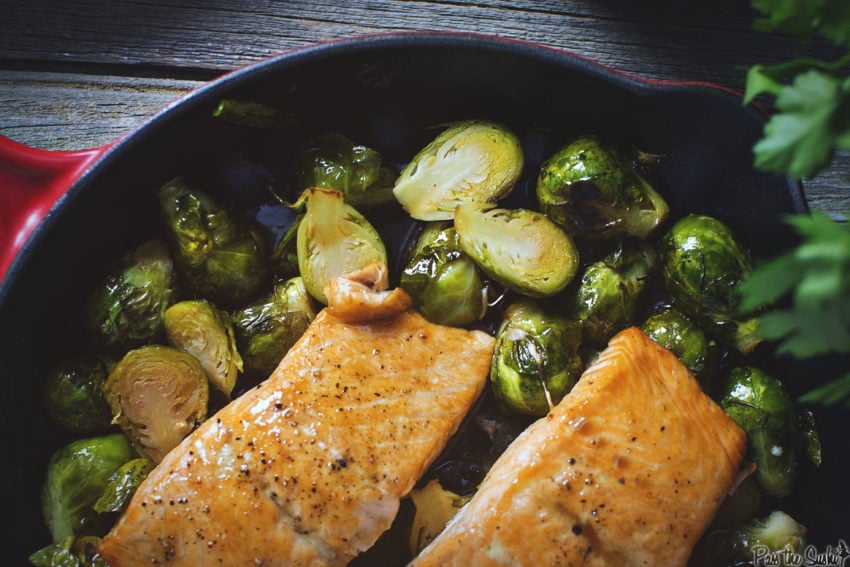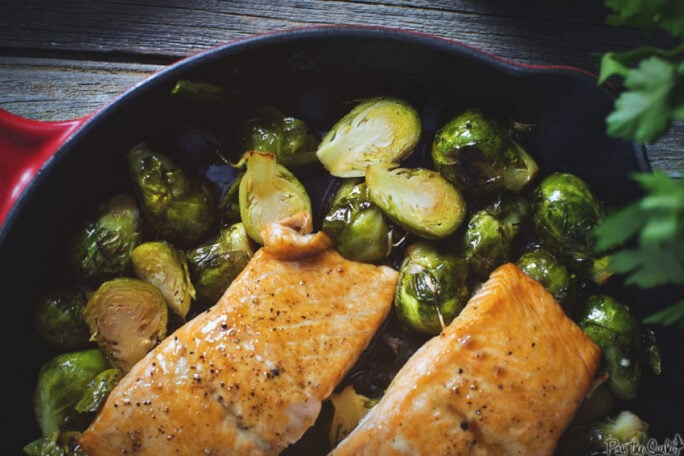 Maybe it's time to rush through dinner. Something quick and easy that doesn't set off 99 guilt alarms. Something that doesn't involve a drive through on the way home. Something that makes you check off that healthy meal check box. This is what you are looking for. A fast weeknight meal that comes with no guilt, tastes damn good, and leaves you feeling like you done something good for yourself (and let's be honest, you have). Grab some salmon on the way home. Get some Brussels sprouts while you're at it. There's something totally rewarding about coming home, zoning out, and preparing dinner for the family, even on the most crazy weeknights.
Feed them. Feed them good.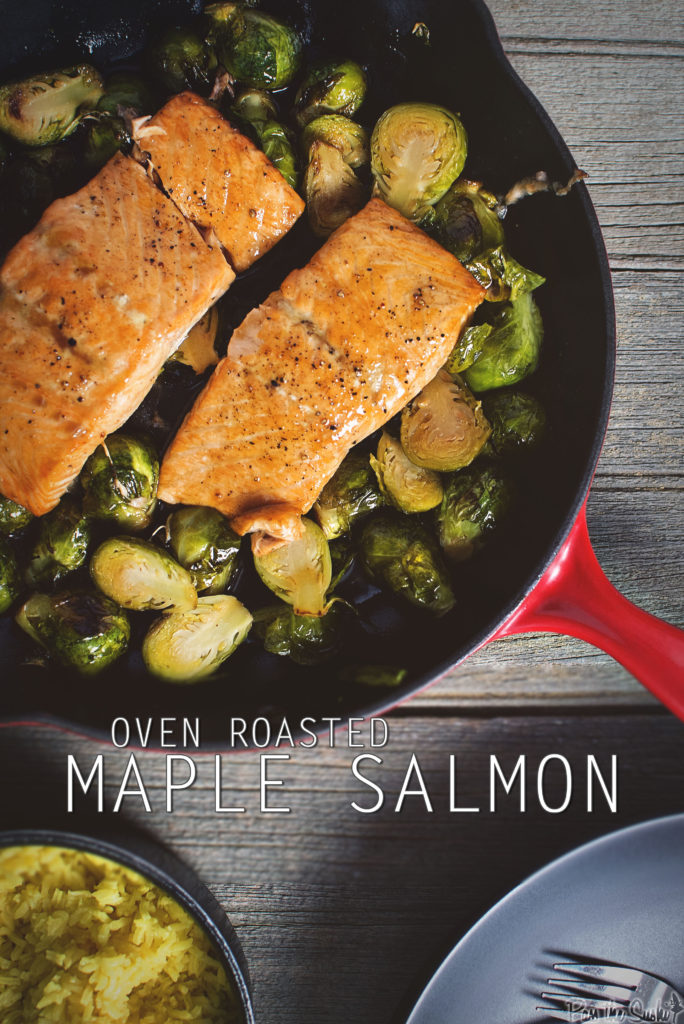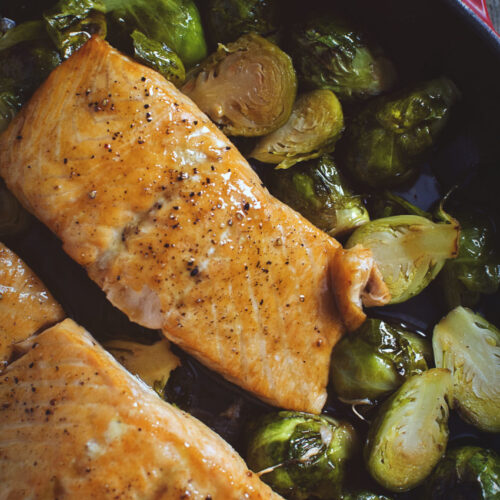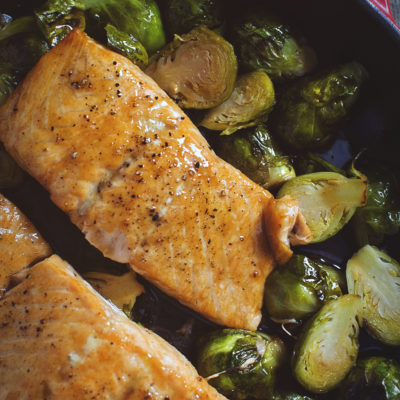 Ingredients
2 4 - 6

oz

Salmon filets

1

teas Dijon mustard

1 - 2

tbs

maple syrup

1/2

teas soy sauce

salt and pepper
Instructions
Preheat the oven to 400 degrees. Line a baking sheet with aluminum foil and coat with non-stick spray.

Whisk together the mustard, maple syrup, and soy sauce. Pat the salmon dry and place skin side down on the baking sheet. Season with salt and pepper and brush with half of the syrup mixture.

Bake for 18 to 20 minutes.

Meanwhile, simmer the remaining mixture over low heat, reduce by half.

Brush with the remaining soy sauce mixture and allow to cook for 5 minutes longer.

Serve over oven roasted mapled Brussels sprouts