This post may contain affiliate links. Please read my disclosure policy
Brace yourselves. These Sriracha & Bourbon Chicken Wings Recipe are on point for your next finger food happy hour! Grab some napkins, you're going to need them. 10,000 over the top indulgent gluttonous game day inspired recipes are hitting the internet in tidal waves as you read. Insert that weird Game of Thrones meme here and stay hungry, my friends.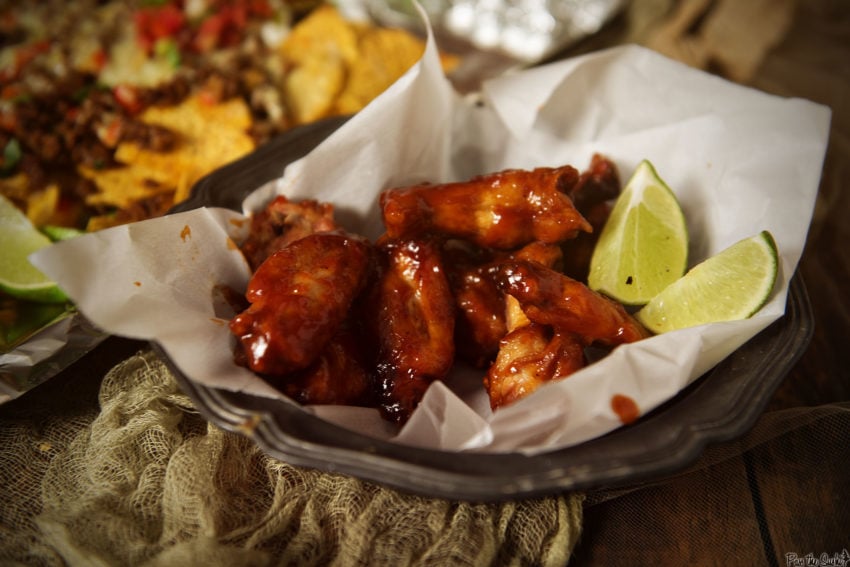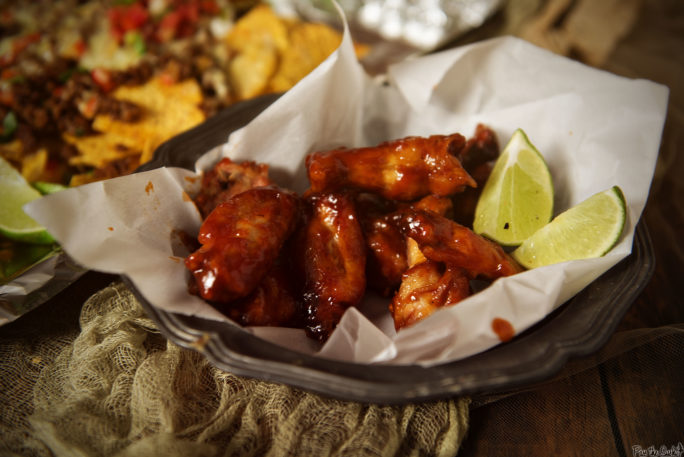 There's something about large gatherings and sports on TV that inspire us to devour some of the most caloric crazy for you foods we can fit on a classic paper plate and lick off of our fingers. From extra cheese pizzas to and wildly layered dips with all the craft brews we can shove in those communal coolers super bowl Sunday is the junk food Thanksgiving of the new year, and there's no reason to slow things down now!
My contribution this year? Sriracha & Bourbon Chicken Wings. I wanted to throw down a chicken wing recipe with a little more kick than normal. I wasn't looking for basic barbecue sauce and I kind of have a secret deep rooted hatred for Buffalo so these wings were an adaptation from Suny Anderson that left me feeling like I should just actually make 10 or 12 more batches to keep the creative juices flowing. The sriracha leaves a burn that doesn't make you want to rip your tongue out while the bourbon matures all the flavors just a bit. The combo is a twist of Sriracha & Bourbon Chicken Wings that really pops in a unique way while not just jumping on board with the chili sauce trend .
Who knew wings were that inspiring.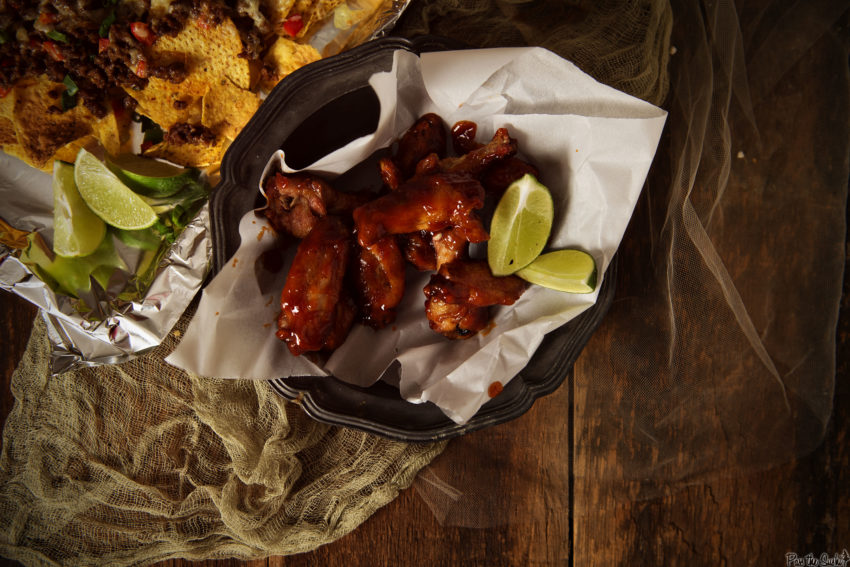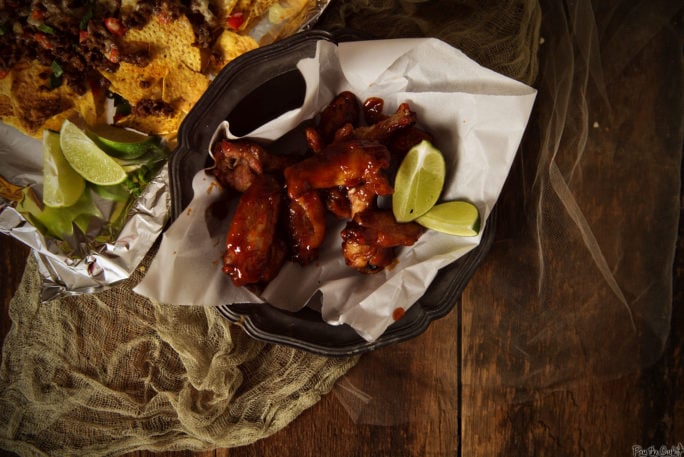 Now on to the  Sriracha & Bourbon Chicken Wings recipe!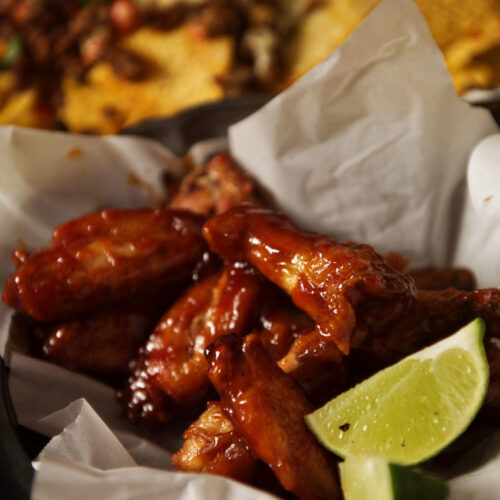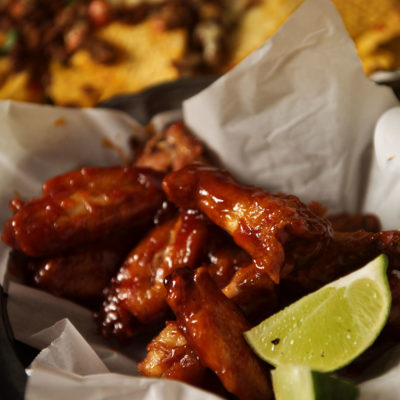 Ingredients
3

lbs

chicken wings

salt and pepper

vegetable oil

3/4

cups

sriracha

hot chili sauce

3/4

cup

ketchup

1/4

cup

dark brown sugar

packed

1/4

honey

plus 1 tbs

1/4

teas garlic powder

1

teas Worcestershire sauce

1

teas apple cider vinegar

3/4

cup

bourbon
Instructions
Pat the chicken wings dry with a paper towel and arrange on a baking sheet. Allow the wings to dry at room temperature for 30 minutes. Season with salt and pepper and set out to making the sauce.

Whisk the sriracha, ketchup, sugar, honey, garlic powder, Worcestershire sauce, and apple cider vinegar in a saucepan. Mix in the bourbon and bring to a boil. Reduce heat to a simmer and cook until sauce has thickened a bit, stirring occasionally, about 15 minutes. Set aside.

In a large Dutch oven, add enough oil to fry the wings, leaving at least 2 inches unfilled to the top for safety. Allow the oil to heat to 360 degrees F.

Add the wings in small batches and fry for 10-14 minutes, until cooked through. Allow the chicken to drain on a paper towel for a few minutes before tossing in the prepared sauce and serving.
Notes