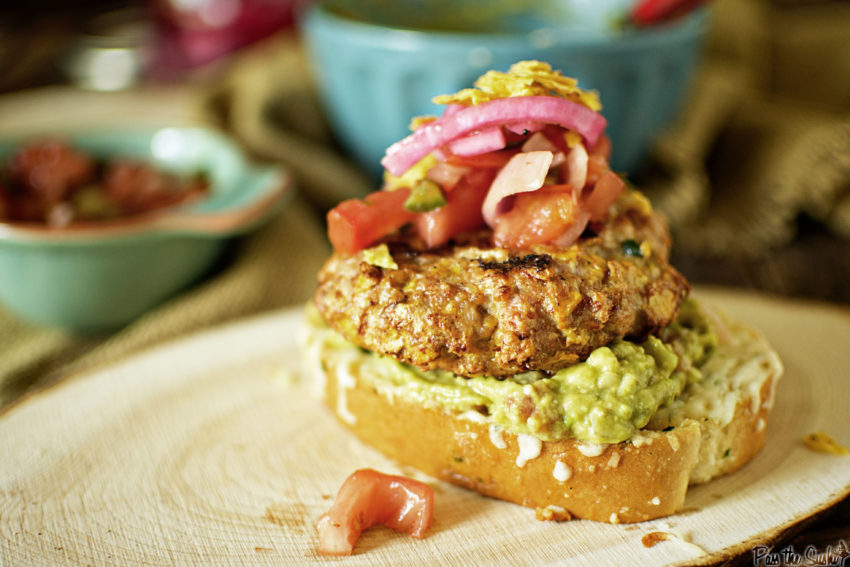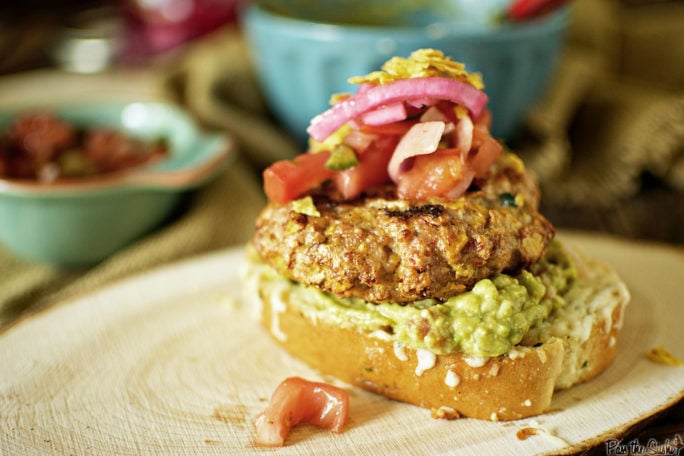 Burgers aren't just about how much you can shove between two perfect buns. Sometimes, they are about laying it all out too and seeing just how creative you can be. With grill season full on (when is it not?) these healthy chicken burgers are a fun alternative to taco night or just another naked patty on the grill.
I am a fan of beef burgers, plain and simple, but for the sake of health trends and a little bacon over indulgence, chicken or turkey burgers act as my buffer of sorts. They make me feel like I have earned a health award. It's as close as I'll probably ever get to my Meatless Monday Badge of honor. So, I'll take them. Plus with this much going on, they aren't hurting for flavor either.
Open faced and fork fun for all.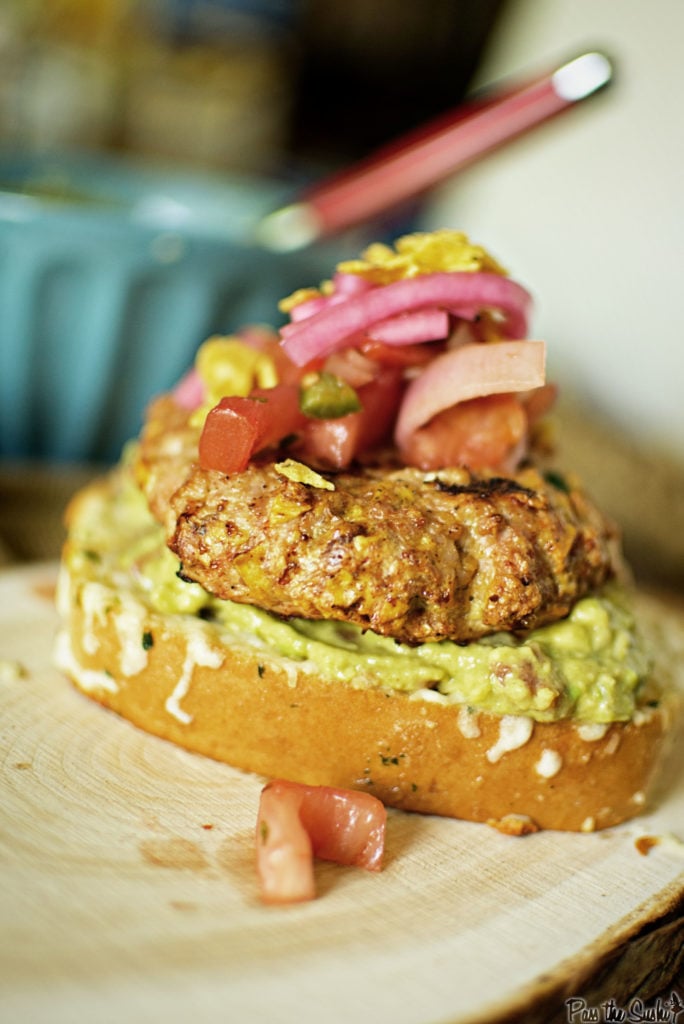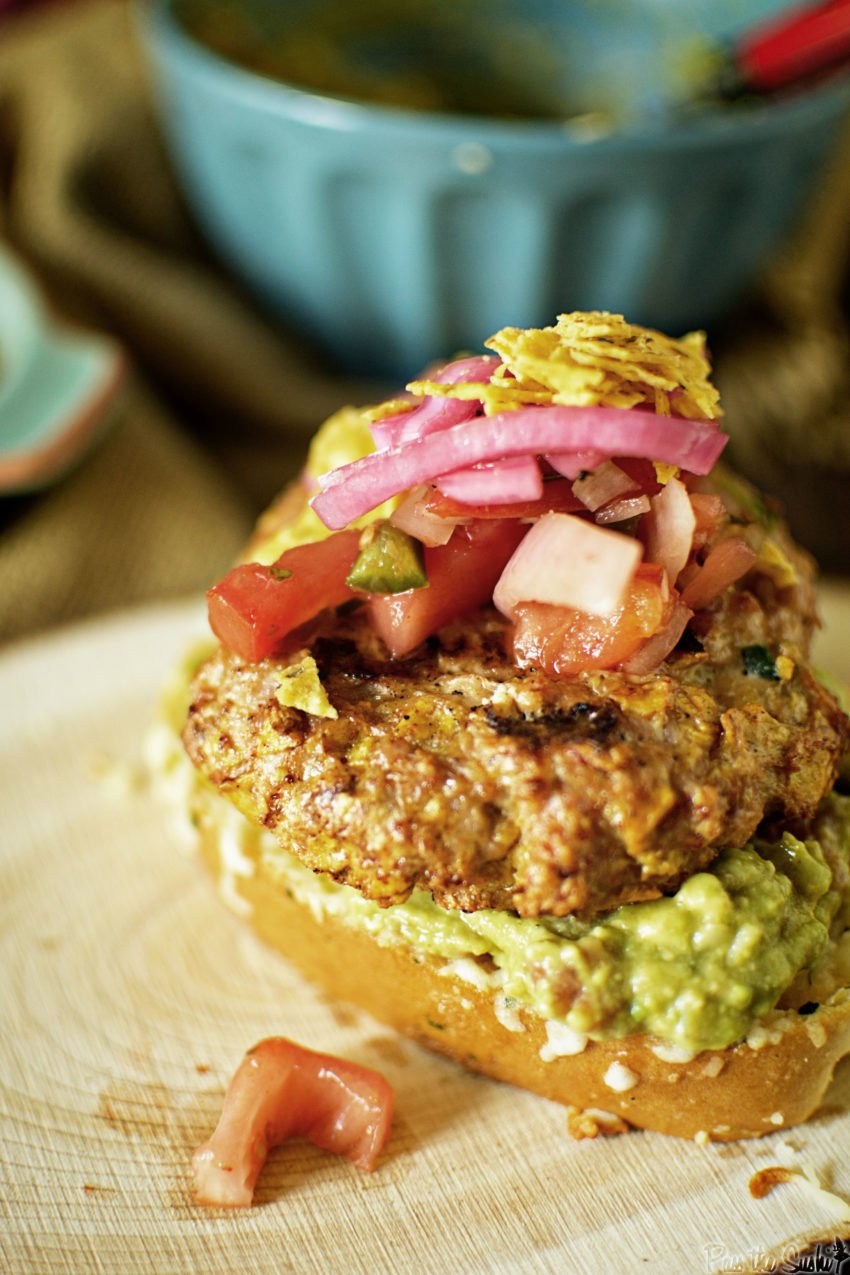 Ingredients
1

egg

1/4

cup

crushed restaurant style tortilla chips

3

tbs

green pepper

diced

3/4

teas chili powder

1/4

teas salt

1/4

teas ground black pepper

1

lbs

ground chicken

4

slices

Texas toast

guacamole

Salsa and pickled onions for topping
Instructions
Preheat your grill for medium heat. Clean and oil the grill grate.

Combine the eg with the tortillas, pepper, chili powder, salt, pepper and chicken. Mix well to combine. Using your hands, shape the chicken mixture into 4 large patties about 3/4" thick.

Grill the chicken burgers for 14 to 18 minutes, flipping once halfway through cook time, or until 165 degrees F and cooked through. Allow to rest in foil for 5 minutes before serving.

Meanwhile, prepare the Texas Toast according to package.

Serve the burgers open faced over the Texas toast with a healthy slathering of guac and some additional crushed tortillas, fresh salsa, and pickled red onion.
Notes
BHG Special Interest Chicken