Sous Vide guarantees an edge to edge pink finish on beef – making it the perfect way to cook flat iron rubbed with a hint of Creole seasoning and finished in cast iron for the easiest and yet most rewarding steak you have had in a long time.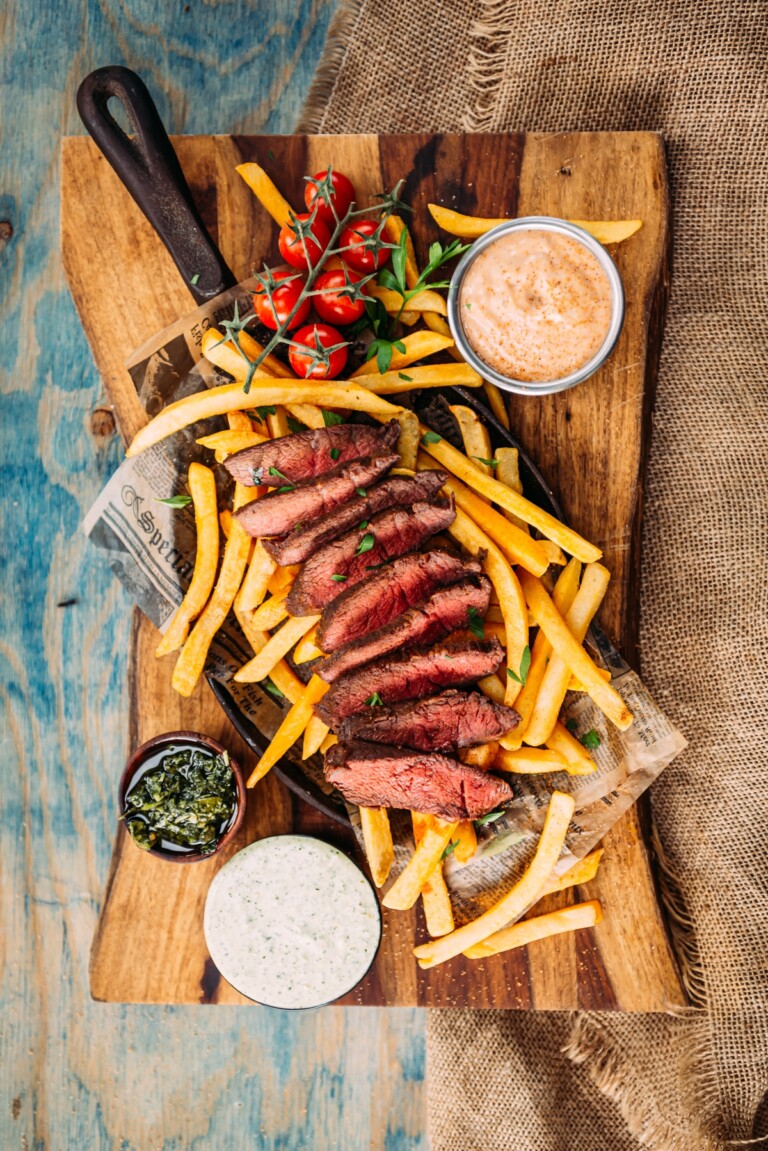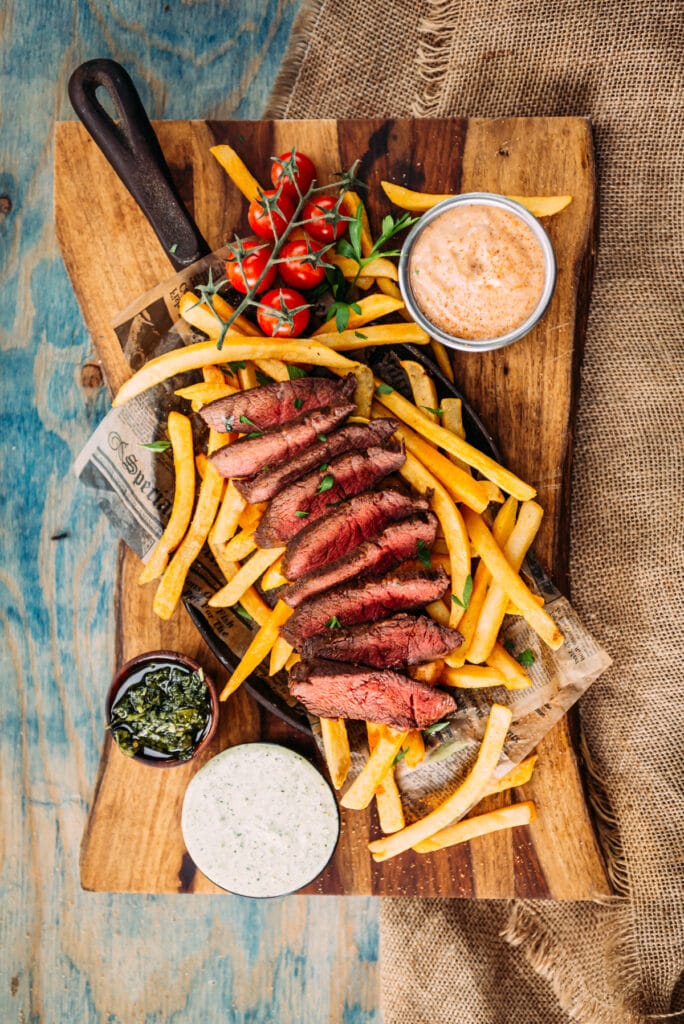 This recipe was sponsored by Tony Chachere's. As always, all thoughts and opinions are my own.
Upgrade that Flat Iron
Can a simple cut, like the flat iron, actually be a prime choice for entertaining? Turns out yes, with a very simplified cooking method and just a liberal coating of everyone's favorite Creole seasoning blend (aka, the Original Tony Chachere's) we take this affordable cut, give it a little boost with the Tony Chachere's Steakhouse Marinade, and test it under pressure to turn it into our new summer favorite.
"This is the best flat iron I have ever had"

GC Meat Labs Taste Tester
What's best is that the Creole rub and marinade add heat but doesn't overpower this deep beef flavor of the flat iron, and once we break down how easy the cook is, its a formula that can be easily repeated time after time. 
See the web story for Sous Vide Flat Iron here.
There's something magical about that perfect pink center in a steak. It means the steak was cooked to medium-rare with attention and skill. And it's also one of the hardest things to accomplish in a personal kitchen.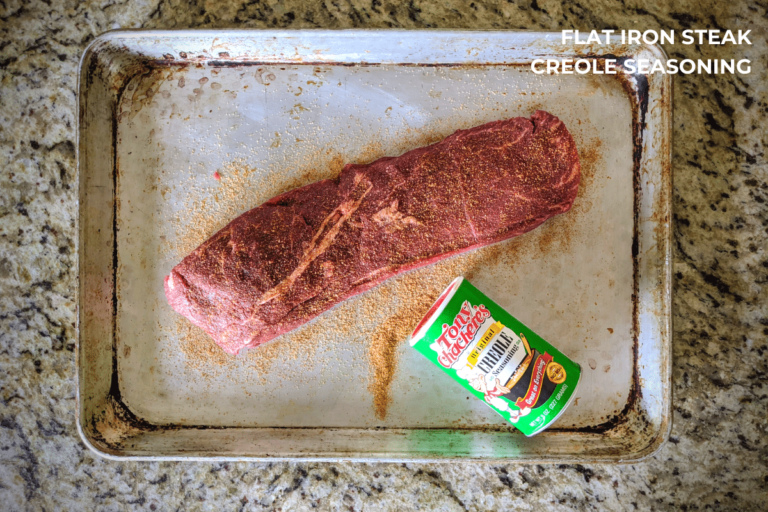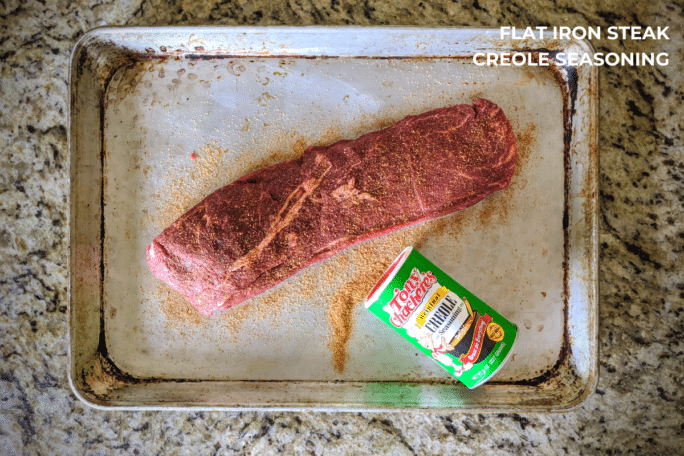 Why? Well, a few reasons.
One, a lot of the cuts we buy from the packaged meats section at the market have sizing variations. You know that annoying feeling when you open a package to discover one size drastically thinner than the other, or that there was a fold that you didn't see?
A piece of beef that goes from thick to thin isn't going to cook evenly in the oven or on the grill, because the heat will take longer on the thicker side.
Then there's the cooking method. Grilling is my go-to steak method – for steaks 1 ½ or less thick. Toss those babies over raging coals and enjoy life.
But, when playing with fire, there are always variables (also, don't play with fire, Smokey would be so disappointed. Cook with it, intelligently.)
One side of the grill is usually hotter then the other, there's the when to flip and where to temp to go for an average temp that's safe to pull and rest. Often times though, the heat penetrates the beef a bit, creating a steak with an overdone and underdone side. No bueno.
Big pan, same problem. Not often does the steak get the consistent heat on all sides to equal perfect pink edge to edge.
So, what's the secret weapon?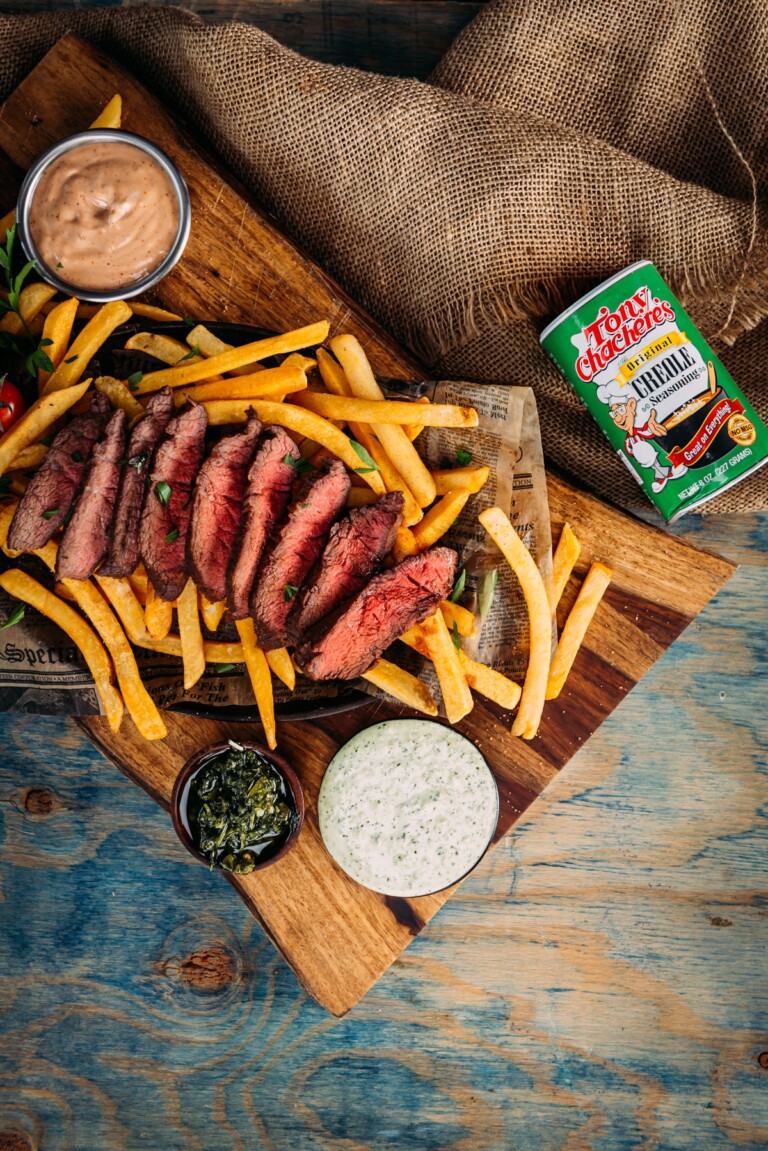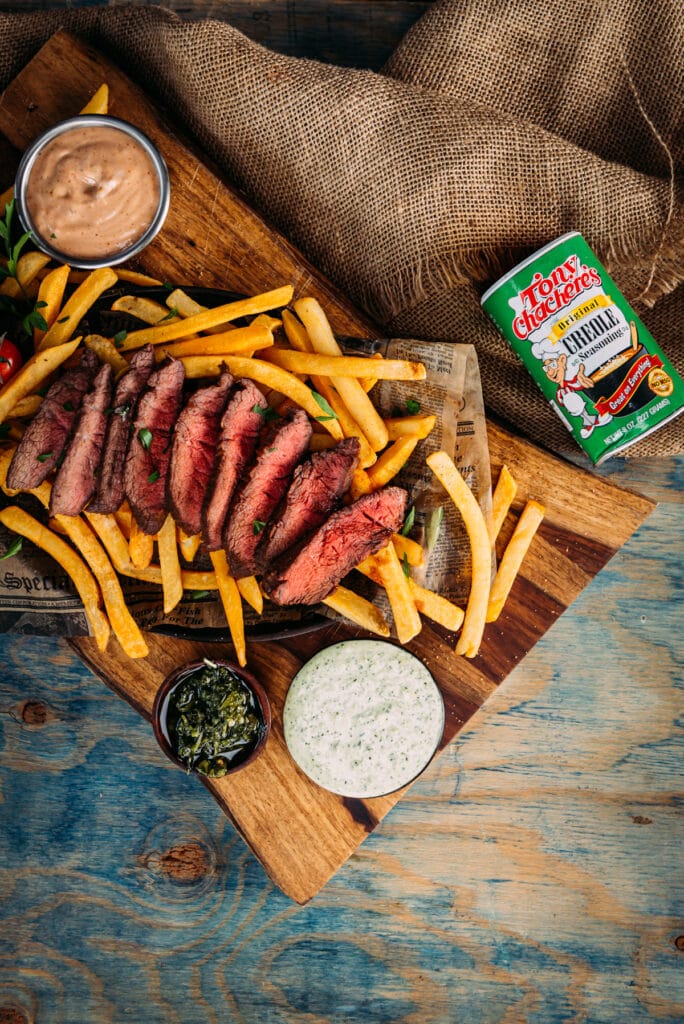 The Sous Vide method.
Hard stop.
I get that it sounds stupid fancy (and also, complicated), but really sous vide is just a bath of water heated to cook evenly the steak to the perfect temp. Sounds fancy. Really isn't. #science.
The water heats and circulates around the vacuum-sealed beef to cook it flawlessly to the temperature you have programmed it to. Actually, when you think of it that way, it's pretty darn basic.
That's what makes a pink edge-to-edge slice of meat. That it's been evenly cooked, even with those imperfections. It's an incredibly safe and easy way to ensure success with your cooks.
When the sous vide has run its course (the time you have programmed it to and the temp) you then quickly sear the outside of the beef to give it that perfect color and firm edge to slice through.
Now, I totally understand the apprehension to sous vide. For starters – It sounds ridiculous. Oh, I sous vide my steak for dinner. Just pass me a man bun, skinny jeans, and my hipster accountability punch card now.
But, once you step back and break it down, it's actually basic mad science meets good eats – and when I look at it that way I get a little nerdy and excited.
Besides the even color – which is just sexy – the even cook keeps the beef tender by not over applying an aggressive heat source but gently cooking it with the heated water flowing around it slowly raising the temperature constantly.
And because it's a repeatable formula, you get success every single time.
In other words, use this method when you are looking to impress your date. Just skip that previously mentioned hipster part.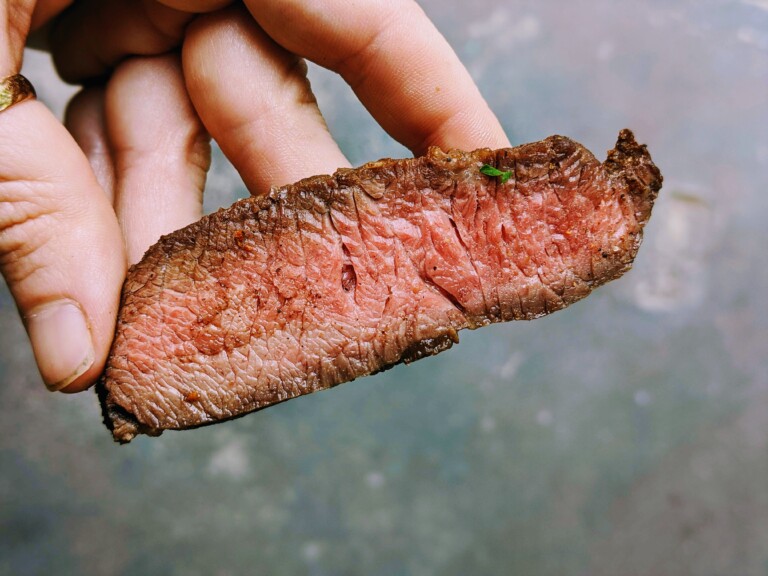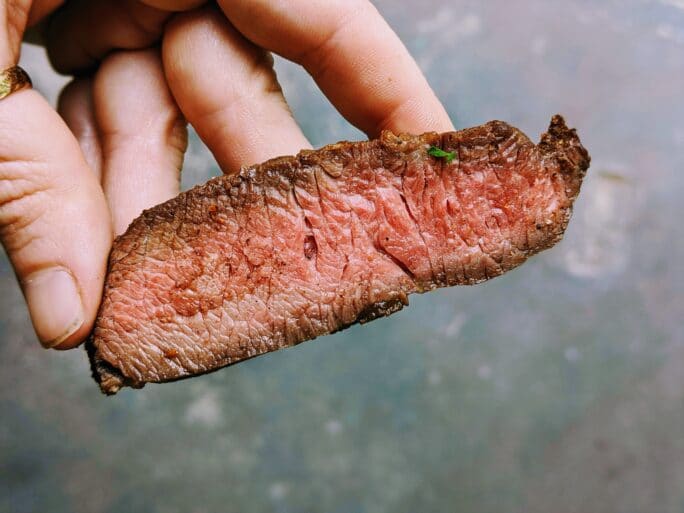 What You Need to Sous Vide Like a Boss
Well, you are now probably at the stage where you are jumping down the rabbit hole of which machine to buy and all the bonus supplies you are convincing yourself you need. But as someone who literally loves to cook over sticks and an old school pit in the ground, I am convinced there are always a few ways to accomplish success on a budget.
There's the jump in and grab a Sous Vide Machine. These are the entire package, a countertop appliance. This cook was prepared in one, and I love it. It's wonderfully easy to program and has the timers built-in with beepy little alarms. The only downside is that it is a bit limited in space for a machine that takes up precious real estate on my countertops.
There's also the all in one machine – a slow cooker that is also a rice cooker – that is also a sous vide machine. I have the Wolf Gourmet one and it's great – the heavy stainless steel pot is durable and solid, but I am not sold on it as the best sous vide option.
What I do love, is a simple plastic bin and the drop in the Anova circulator system. This one can be attached to any size container you need, which means you aren't limiting the size of the meat you are working with – you may just need to up the container you are working with.
Other than the actual circulation apparatus, you need to make sure you have sealed your beef in a food-safe vacuum-sealed bag. Any air pockets cause the meat to float and not cook evenly. A food saver is perfect for this. I will batch out a few cuts when using it so I have them ready to thaw and go later.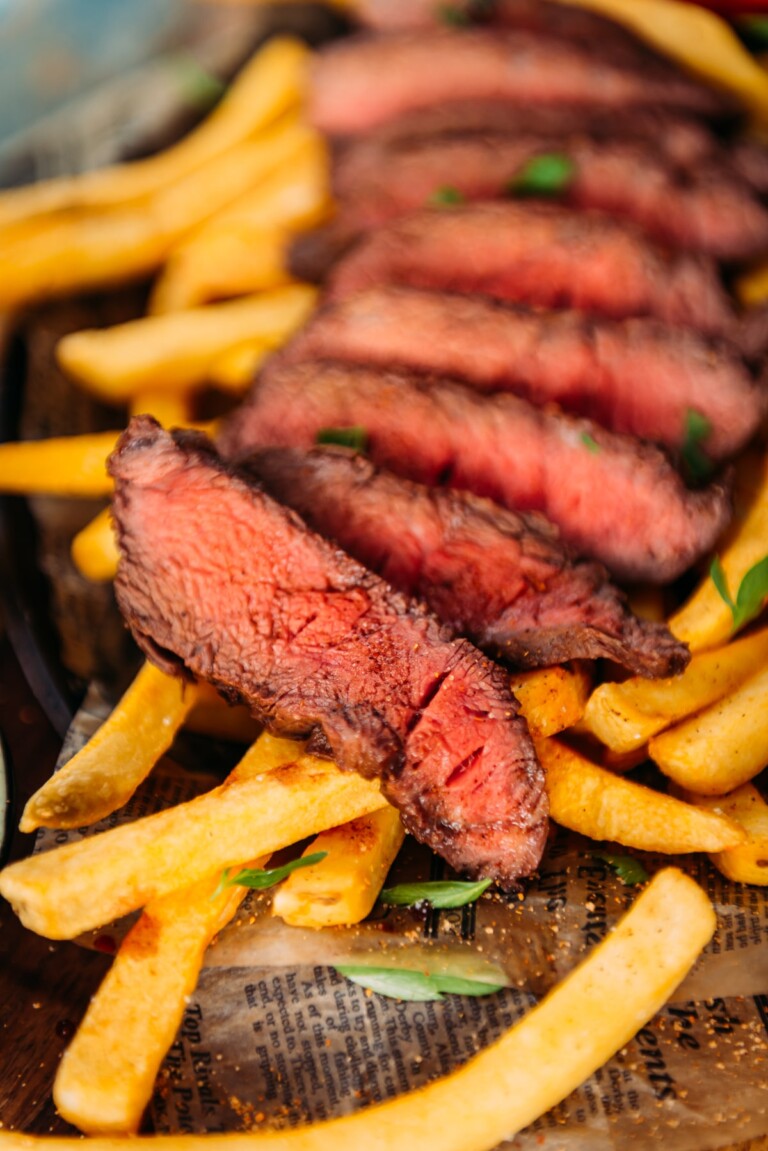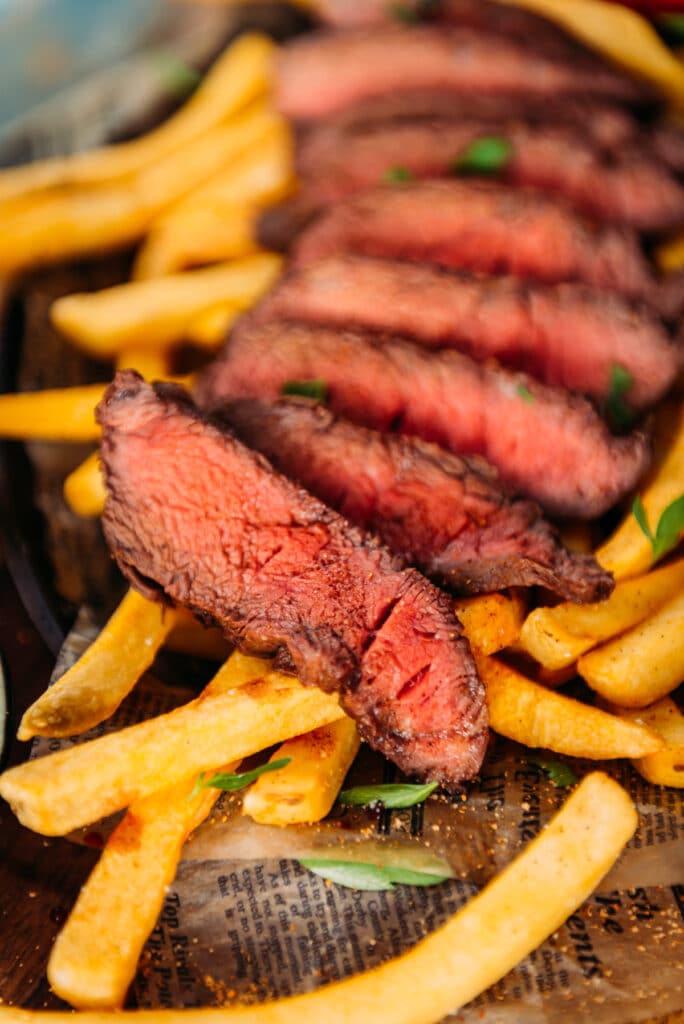 Now, to the beef.
Flat iron is a grainy cut from the shoulder (chuck) and has a deep rich beef flavor. Because of the fibers, it can often be tough because the fibers run through the cut. But if cooked properly (hint, this way), and sliced thin, it's an inexpensive cut made for grill season.
And like all good beef, this doesn't take a lot of extras to make taste amazing. I just rubbed the steak with Tony Chachere's Original Creole Seasoning for that perfect blend of salt and kick of creole heat before locking it into a bag and letting the sous vide take over.
After I removed it from the sous vide, I sprinkled a fresh pinch of Tony Chachere's over the steak before a quick sear on cast iron locked everything in.
No lie, "this is the best flat iron I have ever had" was said as a friend enjoyed his leftovers the next day for lunch. And that was reheated. In a microwave. Which means it was pretty damned good to begin with.
Sous Vide Flat Iron Steak
This flat iron comes out perfect with a gentle sous vide cook before a finish on hot cast iron to lock-in that beef flavor and the kiss of Creole heat.
Equipment
Vacuum Sealer

Food Safe Bag

Sous Vide Machine
Ingredients
1 2-3

lbs

flat iron steak

1

cup

Tony Chachere's Pourable Steakhouse Marinade

3

tbsp

Tony Chachere's Original Creole Seasoning

2

tbs

butter
Instructions
Marinate the Steak:
Pour the marinade over the steak for 6 to 8 hours before cooking. Discard the marinade.
Prep the Sous Vide:
Prep your sous vide machine according to the manufacturers' directions for 125 degrees F.
Prep the Flat Iron:
Pat the flat iron dry and rub with a liberal coating of 2 tbsp Tony Chachere's Original Creole Seasoning all over.
Sous Vide:
Place the flat iron in a food-safe bag and seal so there are no air pockets.

Submerge the now sealed steak in the water and set the timer for 1 hour.

When the flat iron has reached 125 degrees in the sous vide and is done, remove from the water and carefully remove the steak from the bag, reserving the juices.
Sear:
Heat a cast-iron skillet over medium-high heat.

Add butter and swirl to coat the pan.

Sprinkle the remaining tablespoon of Tony Chachere's seasoning over the steak and gently place into the pan. There will be a sizzle.

Sear on both sides until brown, 3 to 5 minutes, rotating and basting in butter as needed to form a good crust on all sides.

Use caution and an instant-read thermometer to not cook the steak past 135 degrees for rare.
Serve:
Once the steak has rested a proper 10 minutes, slice in ⅛ to ¼" inch slices on a bias against the grain to serve.
Notes
If you would like to cook the steak to medium or beyond, adjust the temperature of the sous vide to reflect your desired temp, minus 5 to 10 degrees. The final sear will finish the last 5 to 10 degrees of cooking for your steak to temp just where you want it.
Leftovers can be stored wrapped tightly in foil and in the fridge for up to 3 days.
Reheat by rolling thin slices in a preheated skillet with a touch of oil or butter. Or re-heat slices under the broiler for a minute or two.
If you don't have Tony Chachere's Steakhouse Marinade on hand, try their Italian dressing instead! Different flavors but both options are great!
Nutrition
Nutrition Facts
Sous Vide Flat Iron Steak
Amount Per Serving (1 g)
Calories 380
Calories from Fat 189
% Daily Value*
Fat 21g32%
Cholesterol 120mg40%
Sodium 710mg31%
Potassium 580mg17%
Carbohydrates 11g4%
Protein 34g68%
Vitamin A 869IU17%
Vitamin C 1mg1%
Calcium 13mg1%
Iron 4mg22%
* Percent Daily Values are based on a 2000 calorie diet.