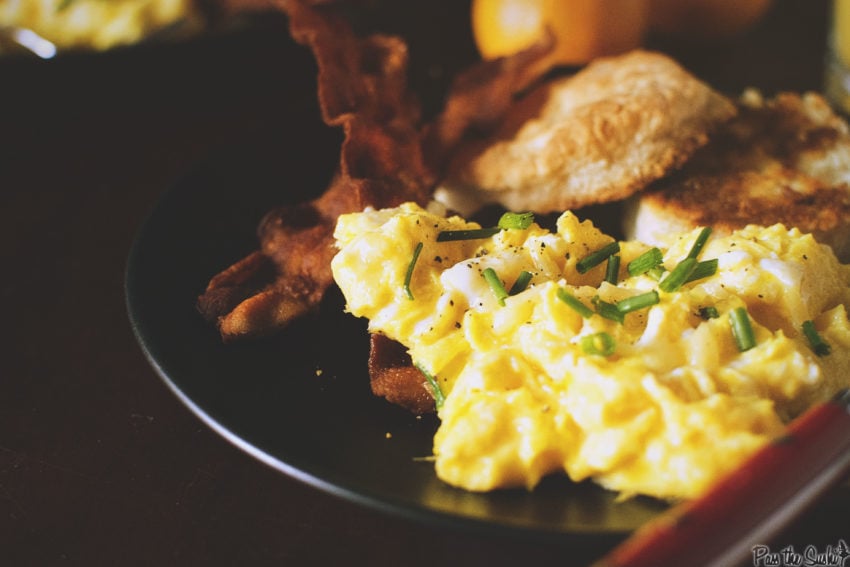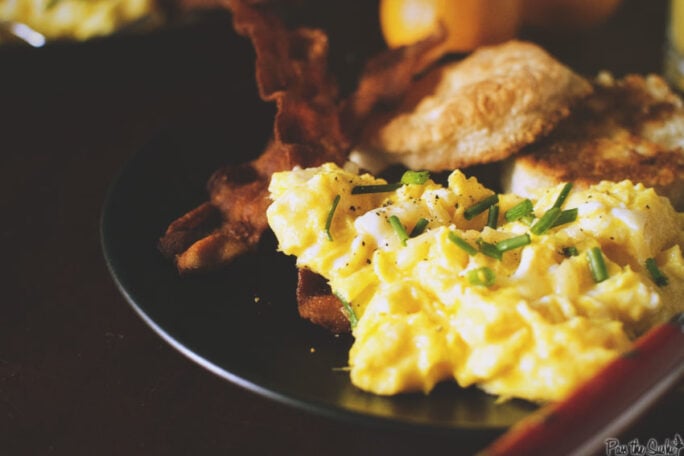 Breakfast. The most important meal of the day right? Then why are we so busy being busy we are jamming cardboard with not-so-fruit-filling down our throats and sacrificing some of our most valuable moments? There's fake me out fit and friendly sugar loaded cereals, pop and go lean cuisine kits, take and bake toasted options and on the go varieties enough to send you into an anxiety attack…. When really all we need is pretty basic.
In the time it takes to toast that strudel, these scrambled eggs come together and provide you with the essential fuel you need to get you through the day. Kick things off all proper like. Make some resolutions with the family as the holiday season winds down and we dive head first back into the crazy busy swing of things. Spend the 5 minutes it takes to prep and enjoy breakfast properly. Start by becoming an egg master. Do it with these perfectly cheesy fluffy scrambled eggs.
Start the day like a boss.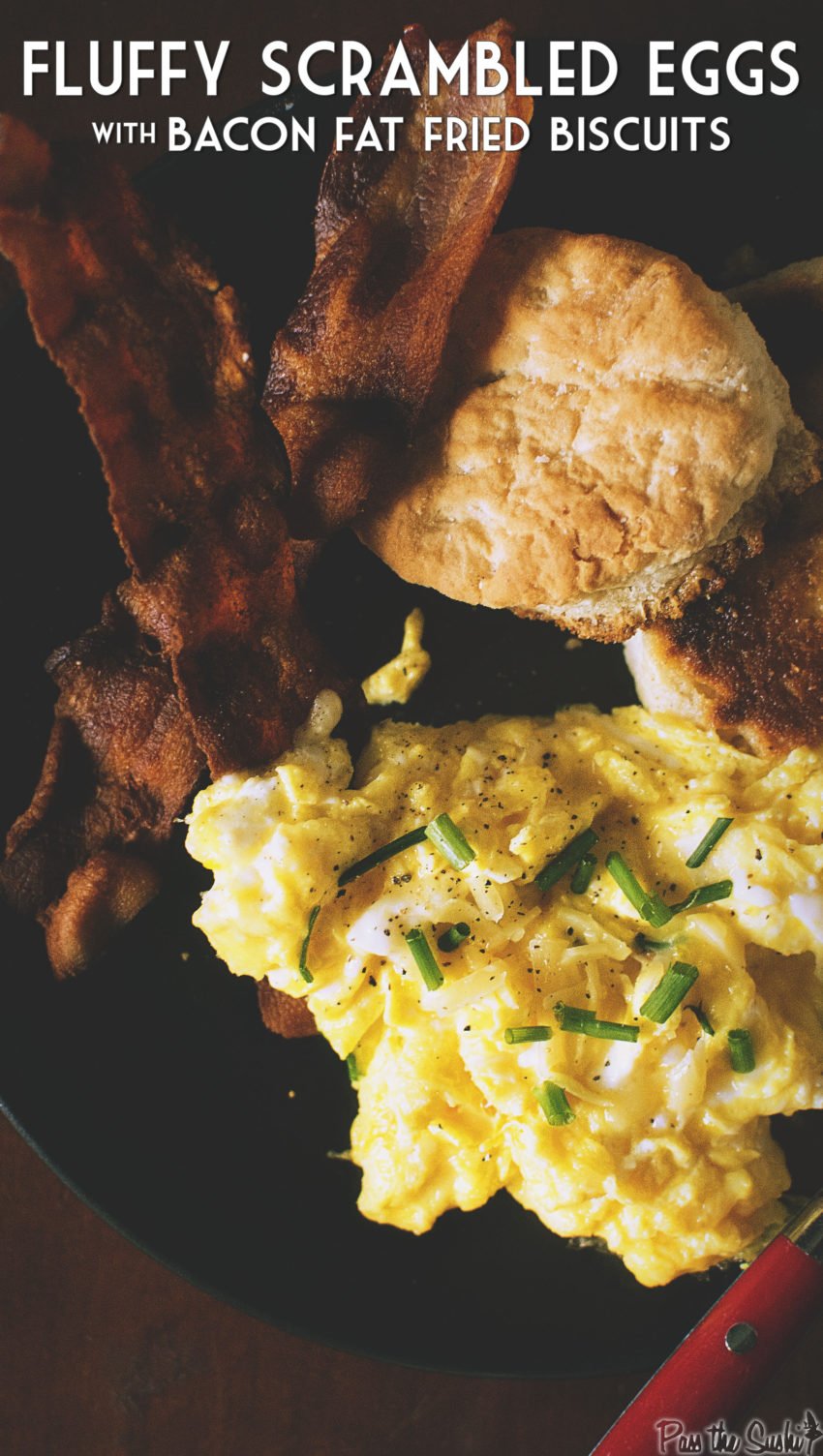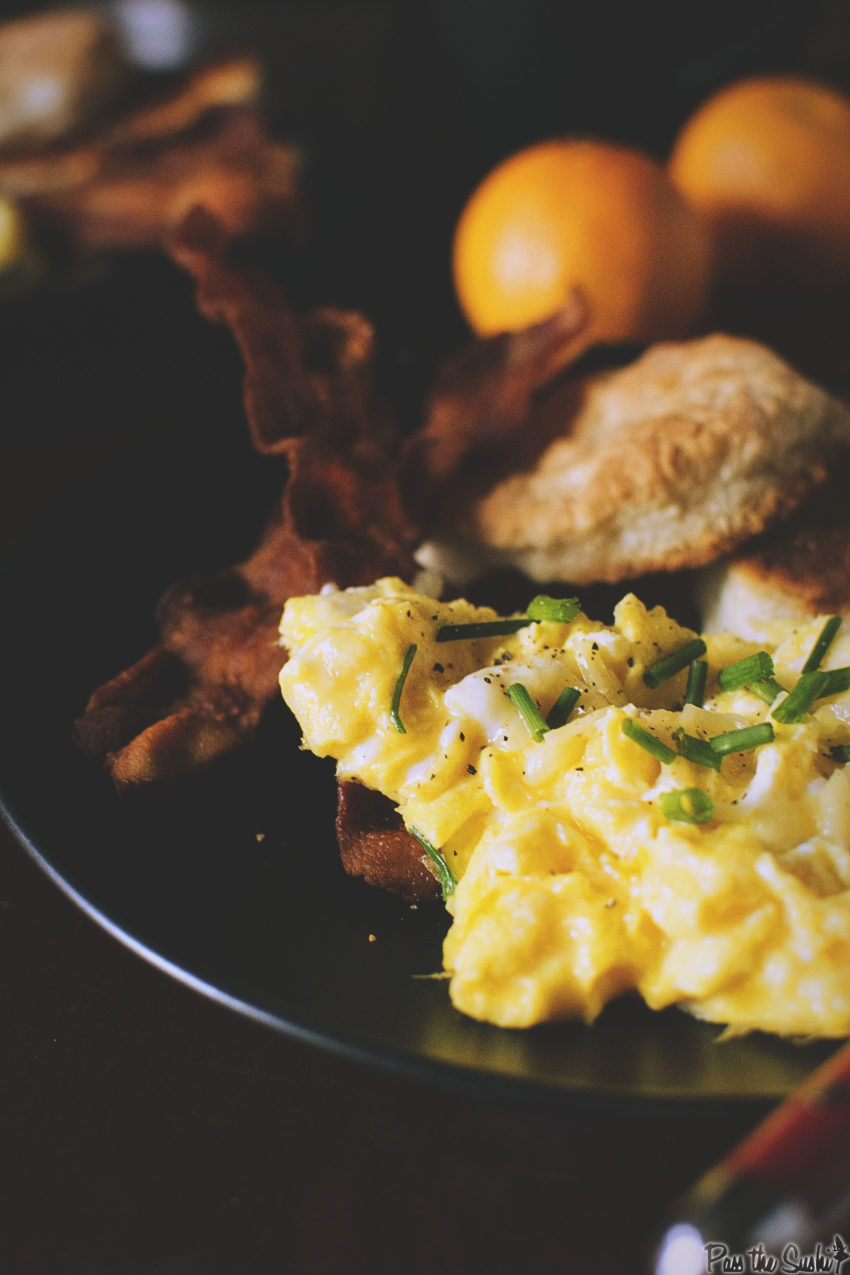 Ingredients
2

fresh biscuits

4

eggs

1

tbs

milk

1

tbs

Kerrygold butter plus more for buttering biscuits (use the herb butter to really spruce up the savory flavors of the breakfast)

2

oz

Kerrygold Dubliner Cheese

1

tbs

fresh chives

chopped

salt and pepper
Instructions
Preheat a griddle with just enough bacon fat to coat over medium high heat. Lay biscuits, cut side down and allow to toast until golden and warmed through. (short on bacon grease? Fry a few pieces of bacon to enjoy with breakfast, drain the pan all but enough to toast the biscuits).

Meanwhile, preheat a small skillet over medium heat. Mix the eggs and milk in a small bowl until combined. Swirl butter and allow to bubble and coat the pan.

Pour the eggs into the pan and allow to set 15 seconds, Drag a spatula along the edges and towards the center, scrambling the eggs as they cook. Continue to move the eggs with the spatula to scramble. Toss in the cheese and chives when the bottom has started to set and fold over on itself. Just when the eggs are almost set, remove from heat and season with salt. The heat will continue to cook the eggs, and they wont be over done when serving them.

Sprinkle the remaining cheese and chives on top and allow to set for a few moments before spooning out onto plates over biscuits and bacon. Finish off with fresh ground pepper.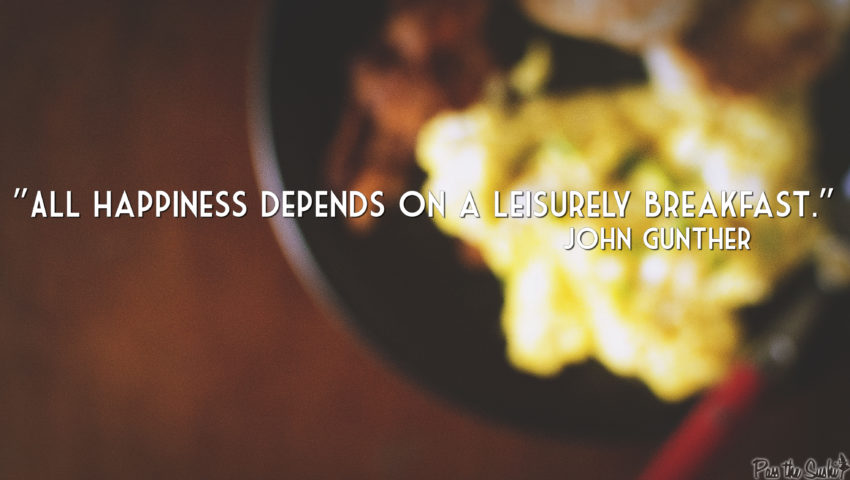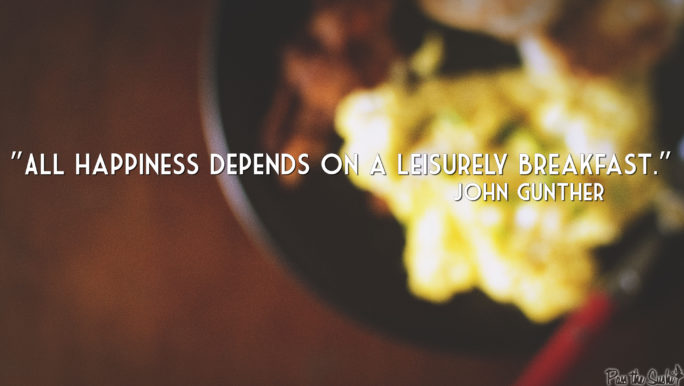 For full disclosure, Kerrygold did send me some delicious cheese and butter, however it was my choice to write this post and include Kerrygold in the ingredient list. It's really easy to get spoiled on good butter.