This post may contain affiliate links. Please read my disclosure policy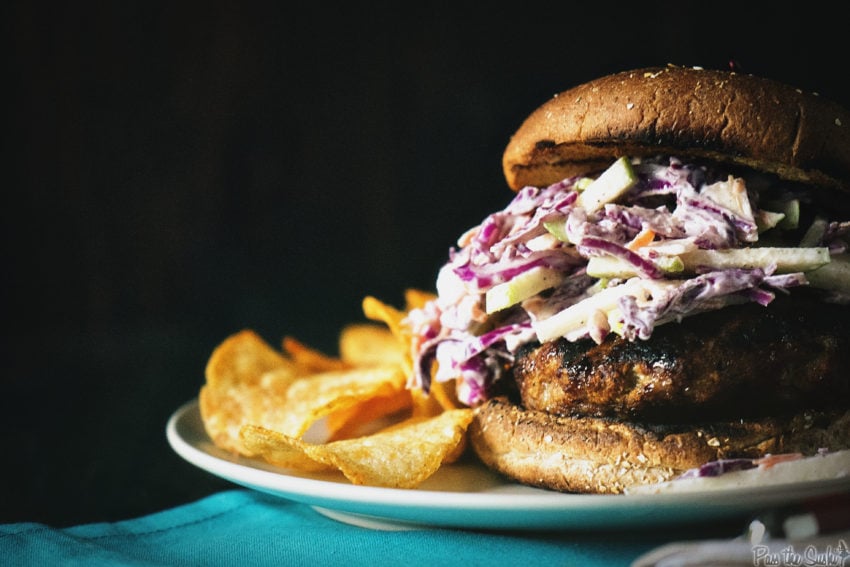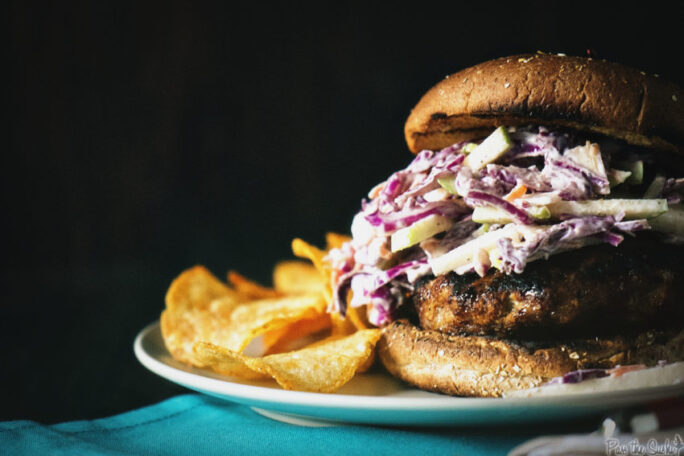 There I was, staring down the dinner table with nothing prepped. Not a single thing ringing my bell or a craving to be had. Inspiration was no where in sight. Lucky for me, there was a little of this, and a little of that looking for some love in the fridge. And from those scraps these epic Apple-Brat Burger Recipe for two were born. I knew there was a reason those brats were there.
Grab some slaw. Let's go.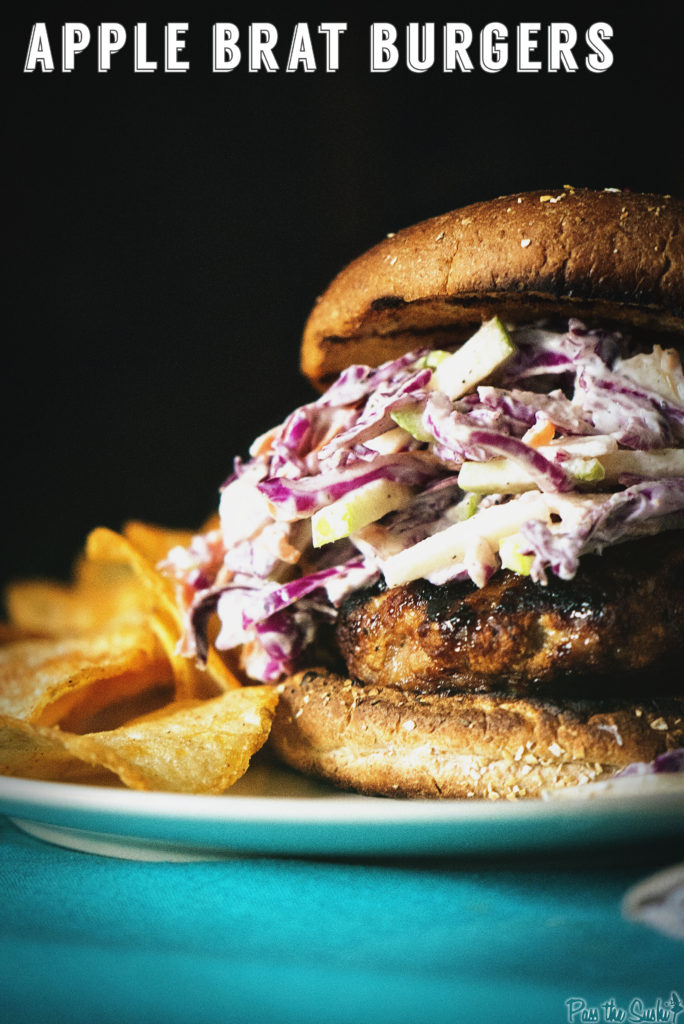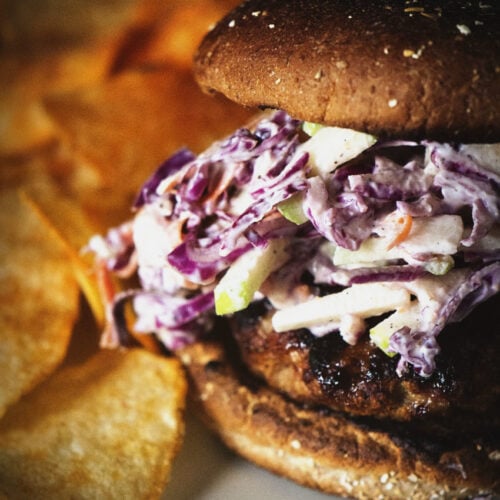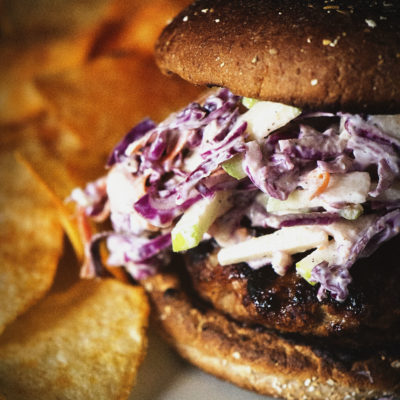 Ingredients
1

egg white

lightly beaten

2

tbs

dry bread crumbs

2

tbs

unsweetened applesauce

1

tbs

onion

minced

1/4

teas ground sage

1/4

teas ground black pepper

1/8

teas freshly grated nutmeg

4

oz

ground pork

4

oz

ground turkey

2

hamburger buns

1/4

cup

fat-free Greek yogurt

1

teas cider vinegar

1/2

cup

shredded green apple

1/4

cup

shredded carrot

1/4

cup

shredded red cabbage

1

tbs

raisins

salt and pepper
Instructions
Whisk the Greek yogurt with the cider vinegar, green apple, carrot, red cabbage, and raisins. Season with salt and pepper. Cover and chill for 2 hours.

In a large bowl, combine the egg white, bread crumbs, applesauce, onion, sage, pepper, nutmeg, brats, and ground turkey. Mix with your hands to combine. Shape into 2 large patties.

Preheat your grill to medium heat and clean grate.

Grill the patties, 14 to 18 minutes until internal temperature reaches 165 degrees F, flipping once, halfway through cook time.

Top with creamy slaw and serve on toasted buns.
Notes
BHG Special Interest Magazine Cooking for 2 2014