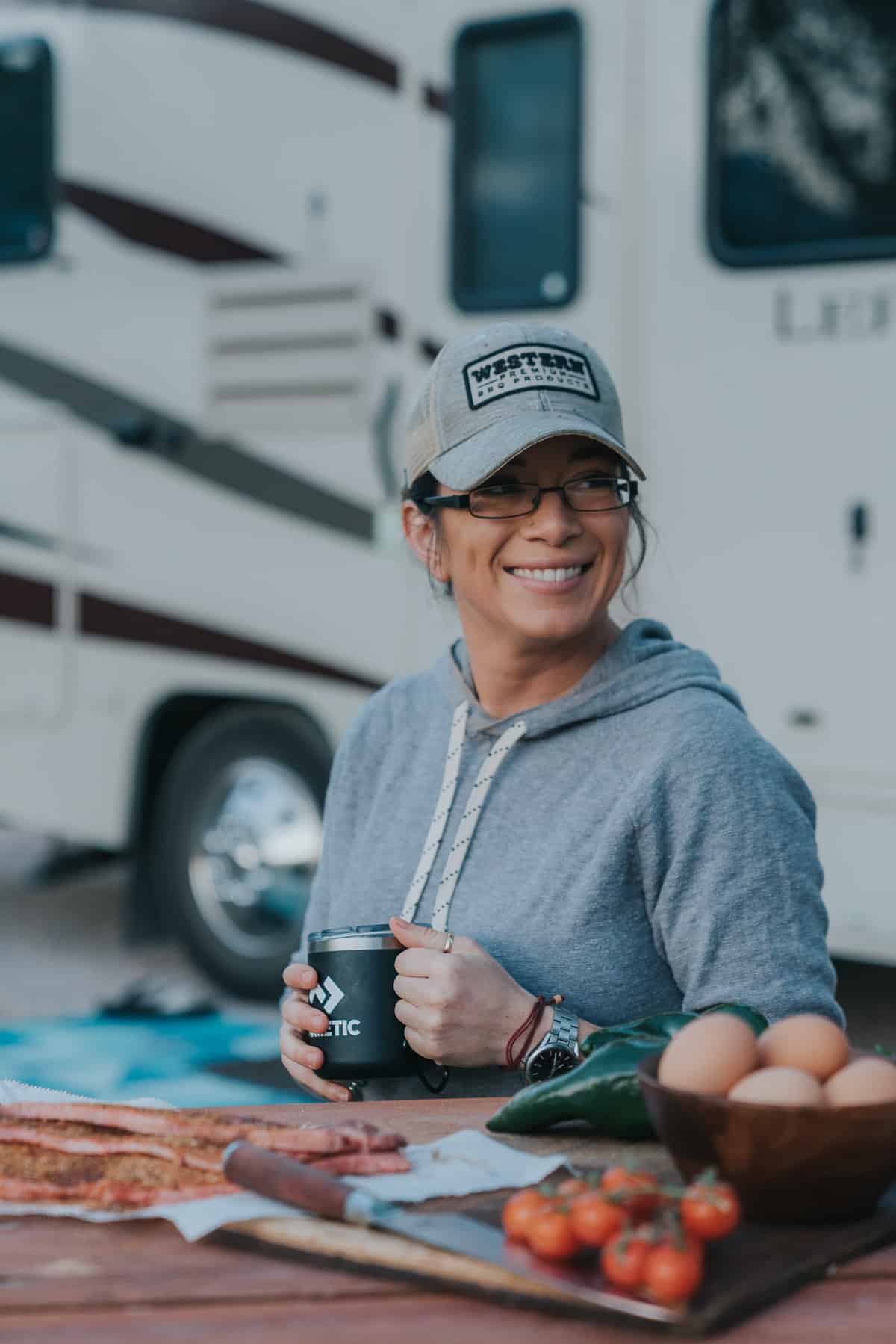 Recipe developer, photographer, journalist. Not so secret BBQ Junkie.
Title: Chief Meat Maven, Owner
---
Kita is a seasoned expert in all things meat with a passion for sharing insights that enrich the culinary journeys of home cooks everywhere. She is the award-winning recipe developer, photographer, and content creator behind the meat-filled, down-home, and savory recipes you'll find here.
Highlights
Founded GirlCarnivore® in 2013
Awarded the Top of the Class and Masters of Beef Advocacy by The National Cattlemen's Beef Association
Featured on renowned platforms such as MSN, CNN Underscored, Travel Channel, Food52, BuzzFeed, and more
Specializes in whole animal recipes, including value cuts to exclusive butcher's cuts
Experience
Kita has spent over a decade diving deep into the world of meat, breaking down the complexities of cuts and cooking techniques. Throughout this journey, she has taken butchery classes, pursued an education and passion for food and collaborated with ranchers and farmers, advocating for a diverse and holistic approach to meat preparation.
This experience has led to the curation of over 500 recipes and in-depth guides, aiming to be a bridge connecting tradition, innovation, and the rich tapestry of culinary cultures.
She has traveled the world experiencing culture and global foodways and truly believes there is not one way to feed the world. And is a member of NATJA, SATW.
Kita and her team operate GirlCarnivore.com, a comprehensive resource that aims to demystify every aspect of meat, from nose to tail.
---
Awards and Publications
Top of the Class Certification program and Masters of Beef Advocacy with The National Cattlemen's Beef Association
Featured in multiple media outlets such as MSN, CNN Underscored, Travel Channel, Food52, BuzzFeed, GoRVing, and more
2022 Winner: World Champion for Cocktail at the Jack Daniel's World Championship Invitational Barbecue on team GirlscanGrill
ABOUT KITA AKA GIRLCARNIVORE
"A down-to-earth traveler and self-described "meat maven," Kita married her love of savory, meaty cuisine and content creation to show her followers that grilling and searing aren't just for men. She focuses on meat recipes and cooking techniques and loves to share how anyone can master high-end proteins if they're willing to roll up their sleeves. "
---
About GirlCarnivore®
GirlCarnivore® is the ultimate meat resource, offering more than 500 tested recipes, how-to guides, informative articles, videos, and trustworthy product recommendations. Our aim is to educate, empower, and inspire cooks of all levels to excel in the art of preparing meat. Learn more about GirlCarnivore, our recipe testing, and editorial process.
Read More from Kita Roberts