Want to enjoy seafood as well as some red meat? Try this Grilled Rib Eyes & Snow Crab to get the best of both worlds! Lightly season and trap in the juices.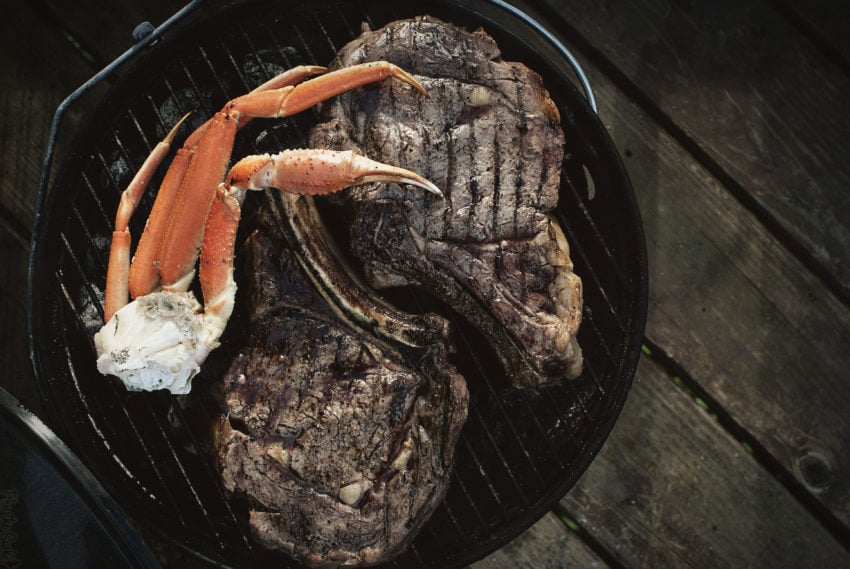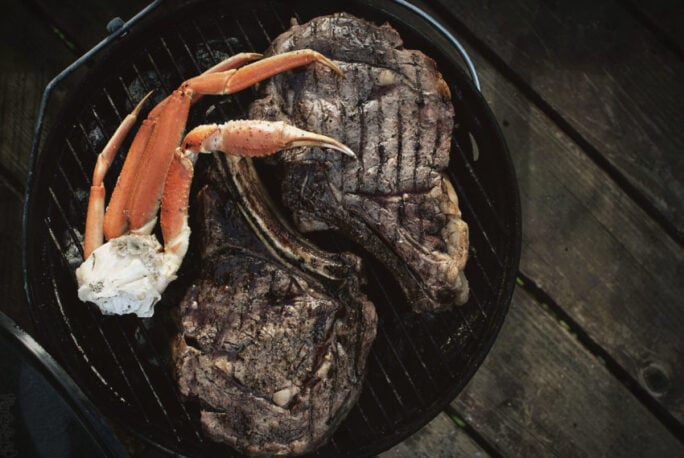 Sometime's its ok to pretend you are a hot sweaty hard working cowboy from the old west. And sometime's it's not. Ok, most of the time, it's not. But when grilling up big thick rib eyes, it's totally ok.
The rib eye is my prime choice of steak to throw over an open flame. It packs beautiful marbling off of the upper rib, is perfectly tender, and even on my worst, rained out, grill catches on fire, all hell breaks loose, kind of days, they taste good. With little to know seasoning or marinade required, this cut really just knocks it out of the park – even if you like your steaks cooked all the way through.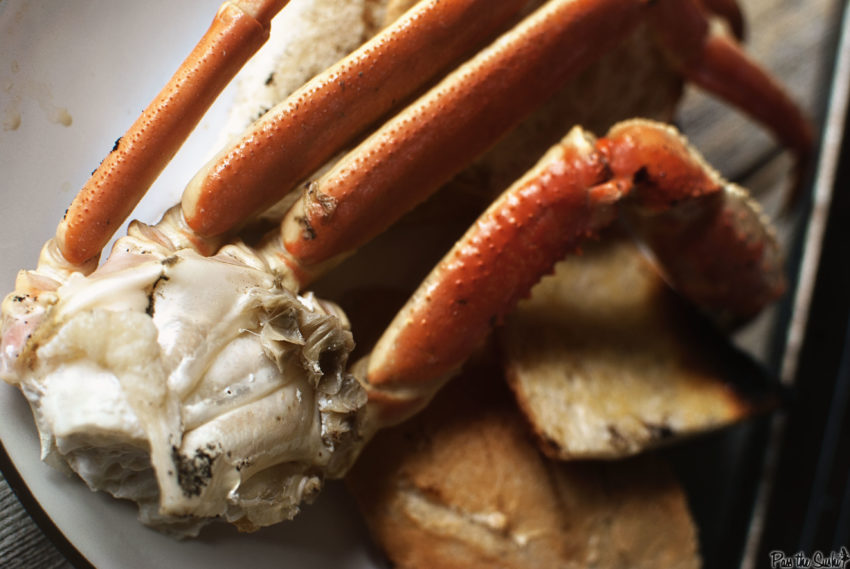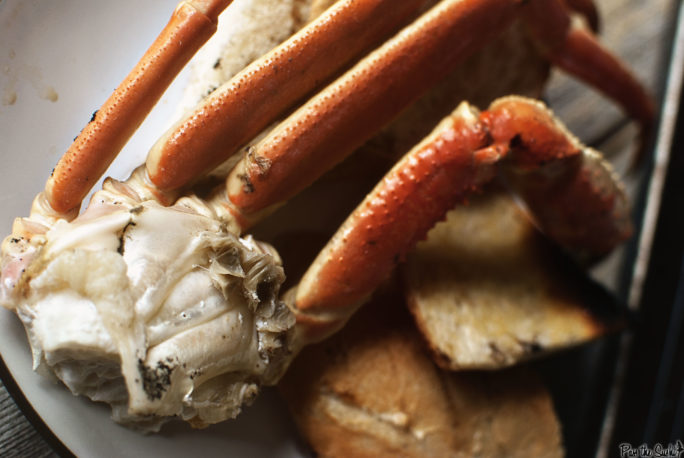 With the rib eye, it's all about a simple perfect slice off beef and not fancy flavor profiles.
Skip the A1. You don't need any extra sauce getting in the way.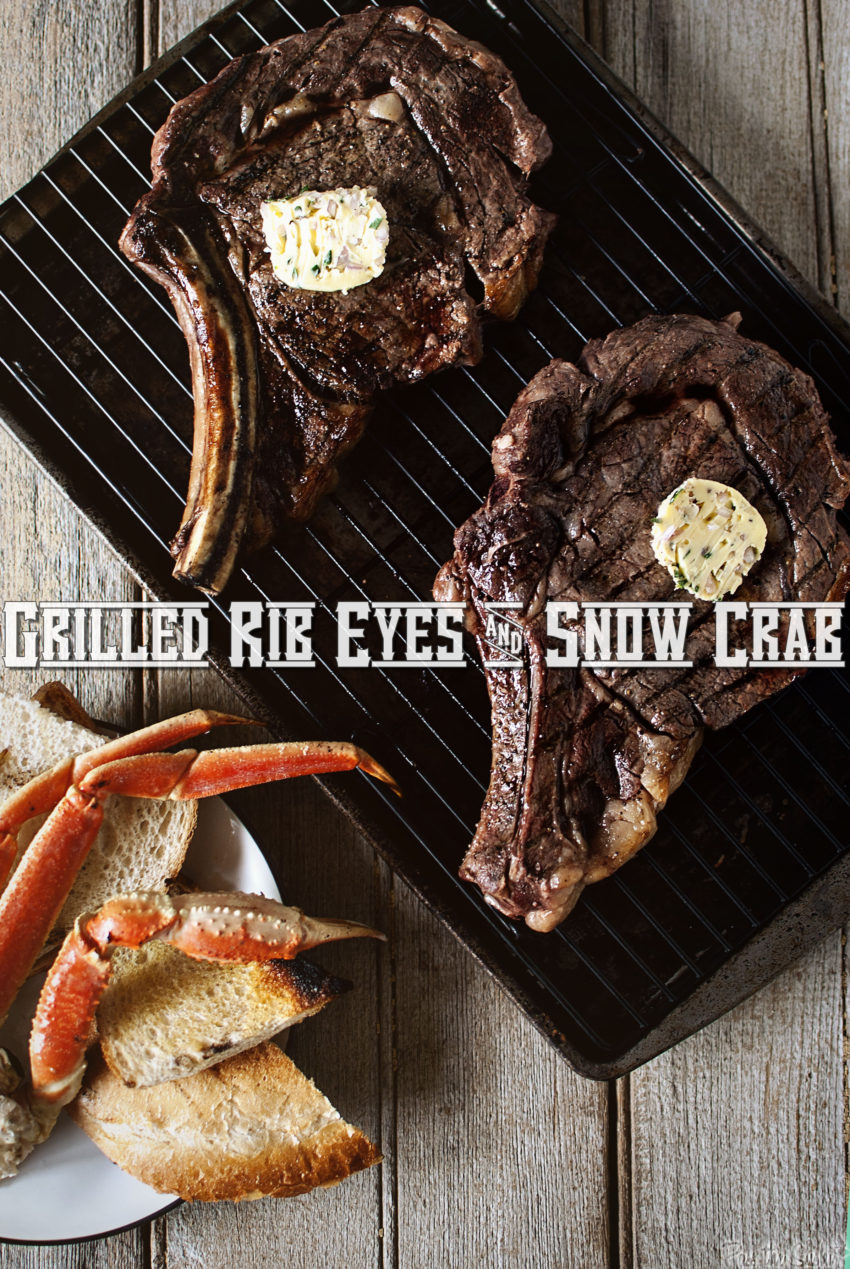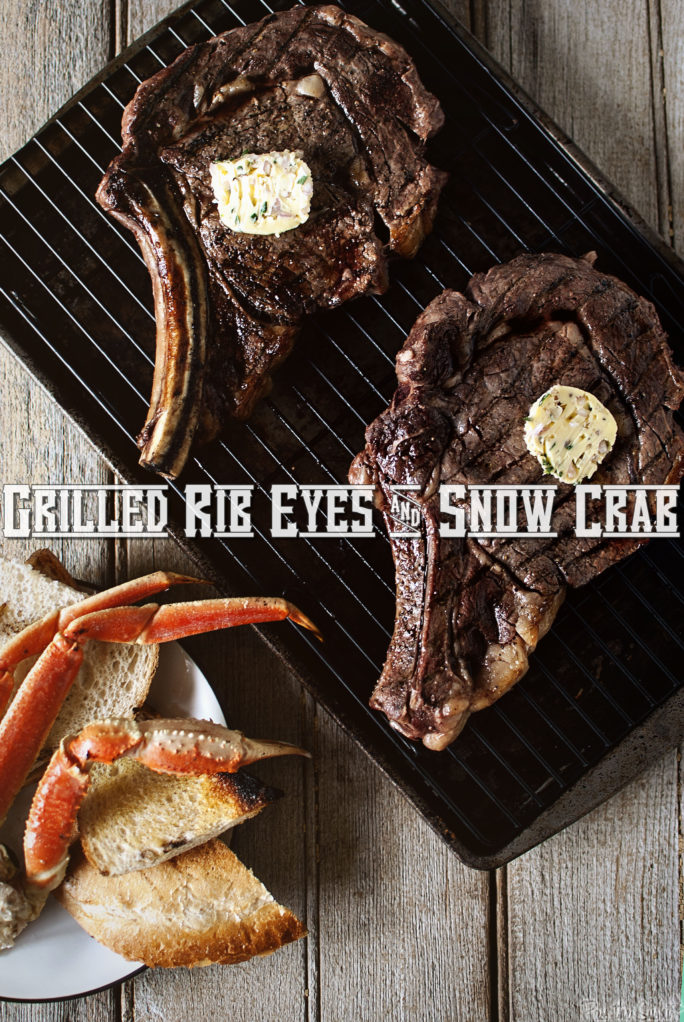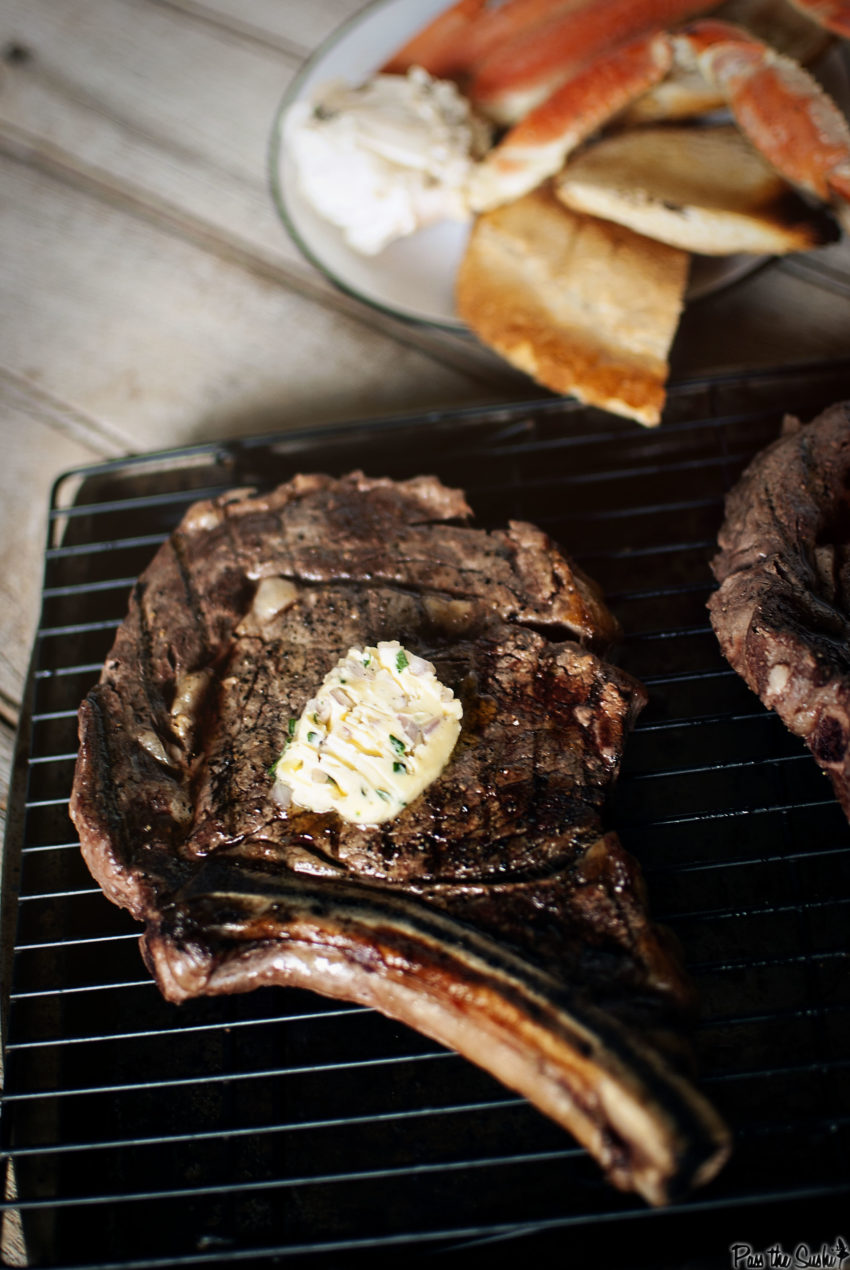 Ingredients
2 1 1/4

– 1 1/2 bone in rib eye steaks

4

teas kosher salt

2

teas vegetable oil

2

teas pepper
Instructions
Set a wire rack inside a baking sheet. Pat the steaks dry with a paper towel, sprinkle both sides liberally with salt and allow to sit on prepared rack for 1 hour before cooking.

Meanwhile, heat your grill. For this recipe, I strongly recommend using charcoal. If you are intimidated by a charcoal grill, go invest in a $10 chimney starter, it makes lighting charcoal so much easier and quicker and will isntantly boost your charcoal self esteem. Build a even layer over half of the grill with fresh charcoal and top with heated coals. Place a clean cooking grate on top, cover and let sit for 5 minutes.

If using gas, just preheat burner to high and let warm up for a few minutes. When ready to cook, turn main burner to low and the others off.

Rub the steaks with vegetable oil and sprinkle with pepper. Place the stakes on the cooler side of the grate and let cook 10 to 20 minutes, or until they register 75 degrees. Flip and allow to cook until they reach 95 degrees, 10 – 20 minutes longer (I like my steak rare, so I did 12 on each side without temping.)

Finish off steaks on hotter part of the grill, to give them a nice brown finish, and a temp of 120 degrees. Transfer the steaks to a new clean wire rack, cover with foil, and let rest for 15 minutes.

I served my steaks with herb butter and snow crab legs. I tossed the snow crab on the grill as the steaks were resting and flipped once to heat through. I also served these with melted herb butter.

Mmmm herb butter….
Nutrition
 No really, does anyone even use A1 any more?