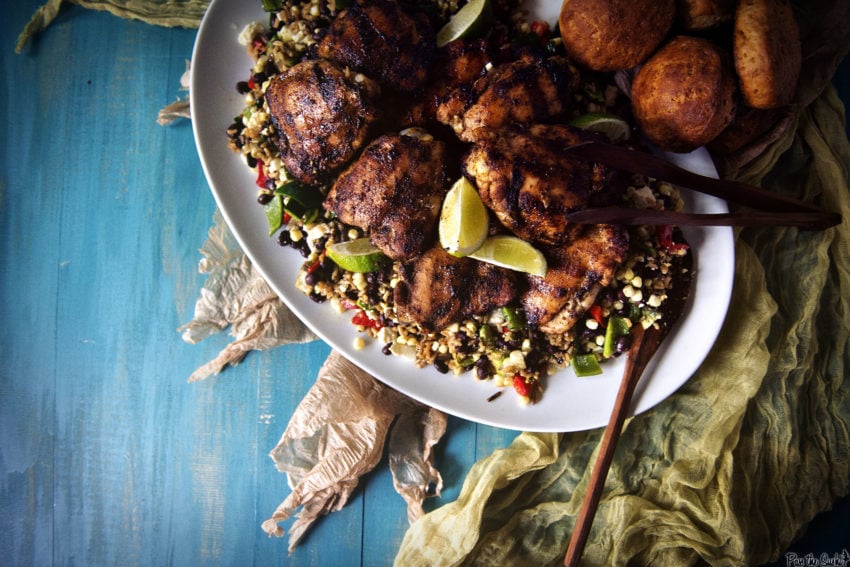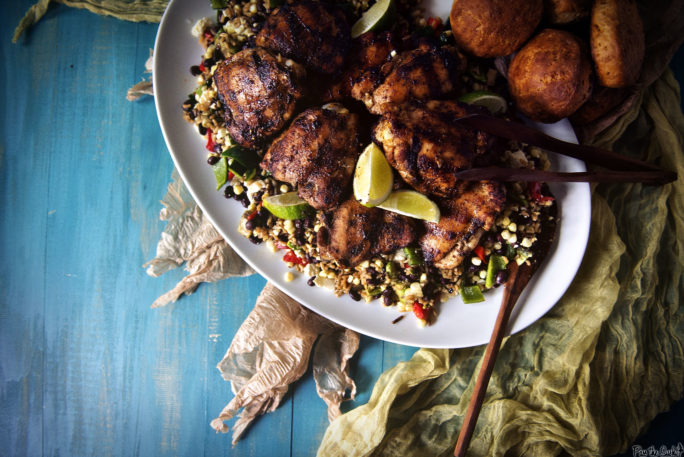 Punch grilled chicken in the face with flavor by giving it a nice rub down and a sweet and spicy tequila sauce. I use chicken thighs because they stay moist and hold their deliciousness for the long grill while absorbing a hint of that smoky flavor we all love. Over a grilled veggie salad with brown rice, this may just be the perfect summertime supper in between those hot dogs and hamburgers. I even be bold and say it's healthy. The next time you are grilling for a crowd, make this and see who misses this traditional barbecue fair..
Hint: don't invite that person back.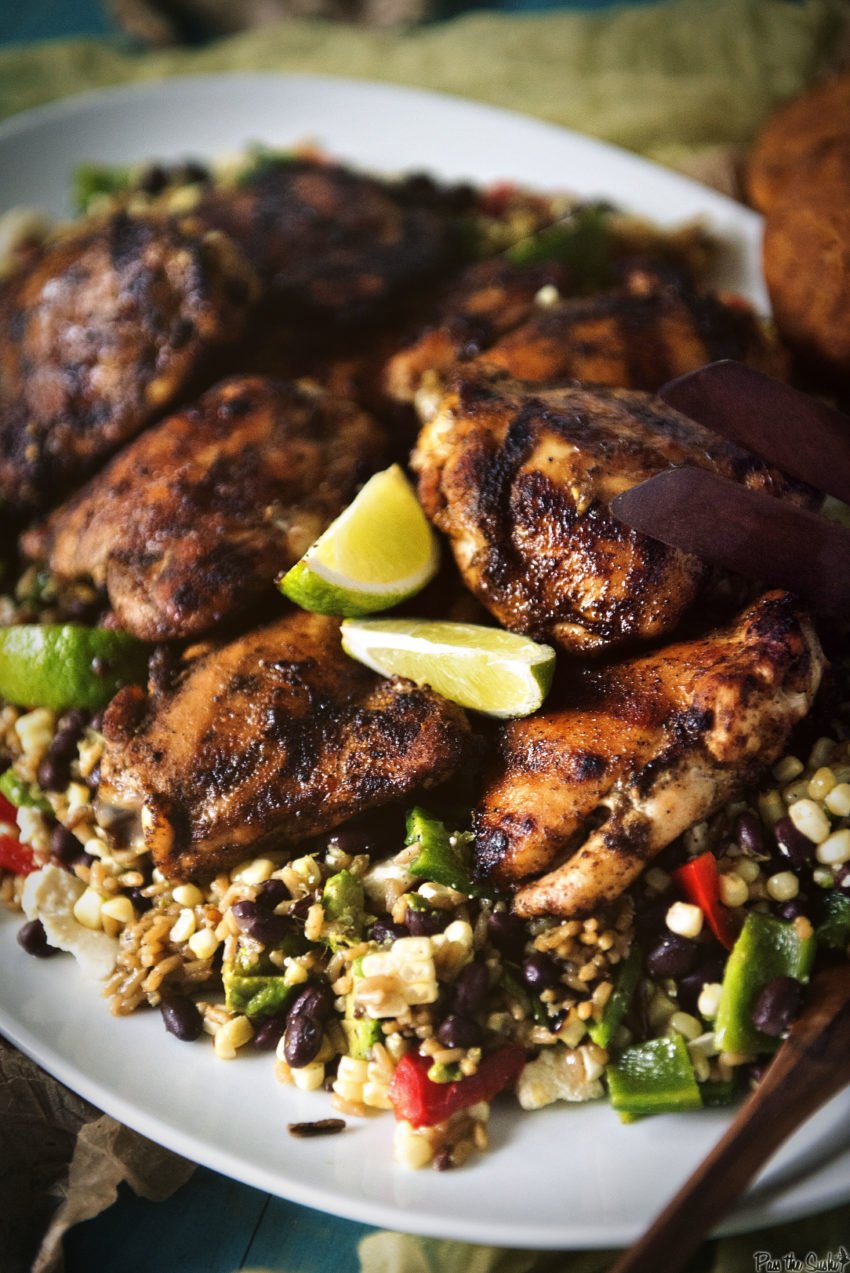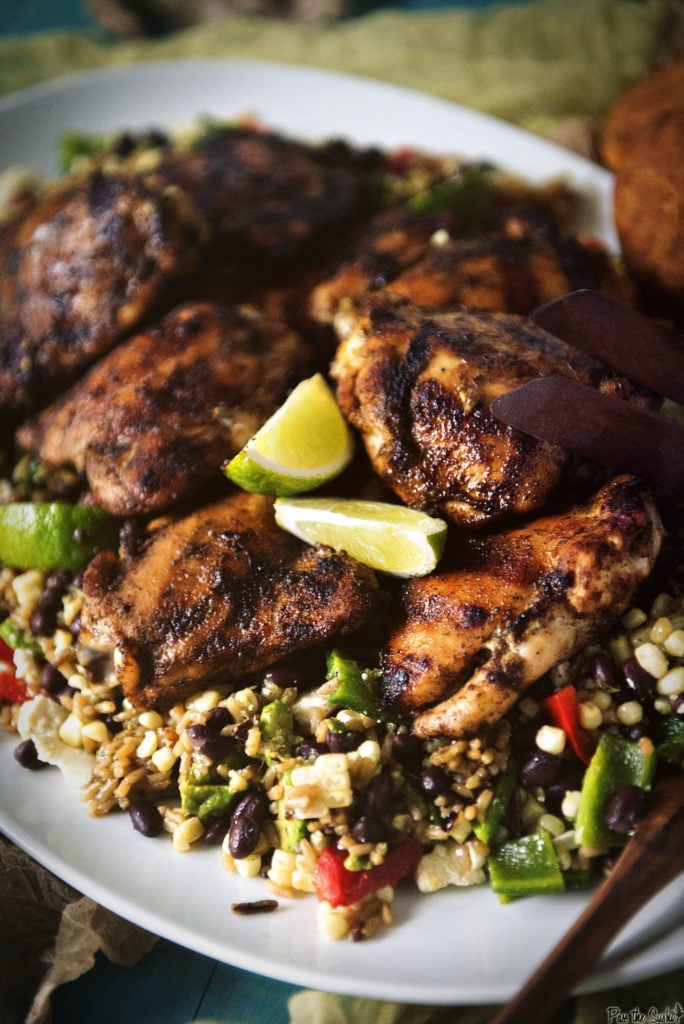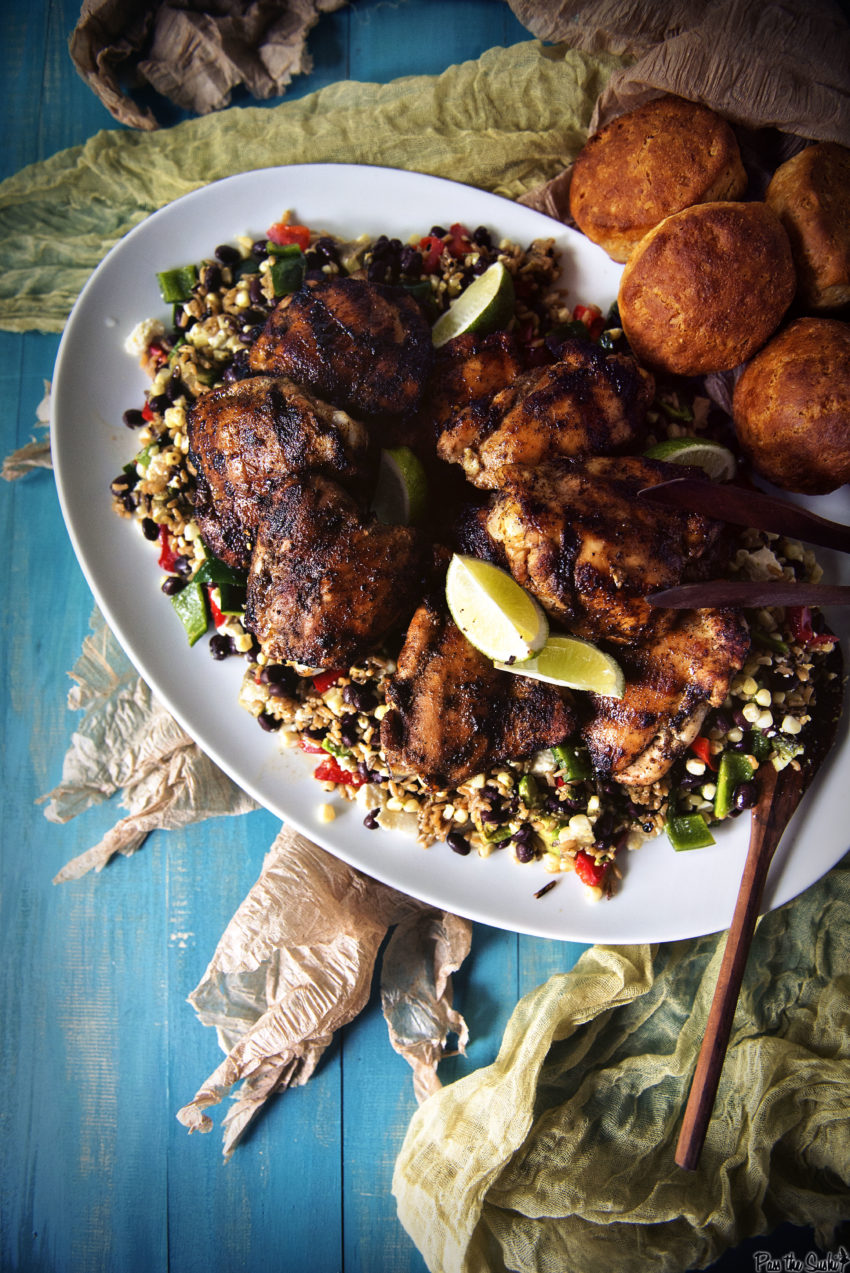 Ingredients
1

tbs

ancho chile powder

1 1/2

teas sugar

1 1/2

teas garlic powder

1 1/2

teas cumin

1 1/2

teas black pepper

3/4

teas salt

2 1/2

lbs

bone-in chicken thighs

skin removed

1 1/2

tbs

extra virgin olive oil

6

tbs

agave syrup

3

tbs

tequila

1 1/2

tbs

hot sauce

1 1/2

tbs

butter

1 1/2

tbs

freshly squeezed lime juice

1/4

teas crushed red pepper flakes

Cilantro and lime for garnish
Instructions
Soak your wood chips for 30 minutes before cooking. Drain.

Meanwhile, preheat your grill and clean your cooking grate. Turn off or lower the heat on one side of the grill (you know your grill best) and arrange the wood chips in a small aluminum pan over the burner that is still on. Allow the chips to sit for 15 minutes over the heat.

Mix the chile powder, sugar, garlic, cumin, pepper, and salt in a bowl. Toss the chicken thighs with the oil. Sprinkle with the spice mix and rub all over the chicken thighs.

In a small saucepan, whisk the agave, tequila, hot sauce, butter, lime juice, and red pepper flakes. Bring to a boil and cook until mixture has reduced to 1/2 cup, about 3 minutes. Remove from heat. Remove 3 tbs of the sauce.

Carefully oil the grill grate. Brush the chicken with the sauce and grill 15 minutes over the indirect heat. Flip, brush with remaining sauce, and continue to grill 15 minutes. Finish off over direct heat for 5 minutes to sear. Remove from heat and rest before serving.