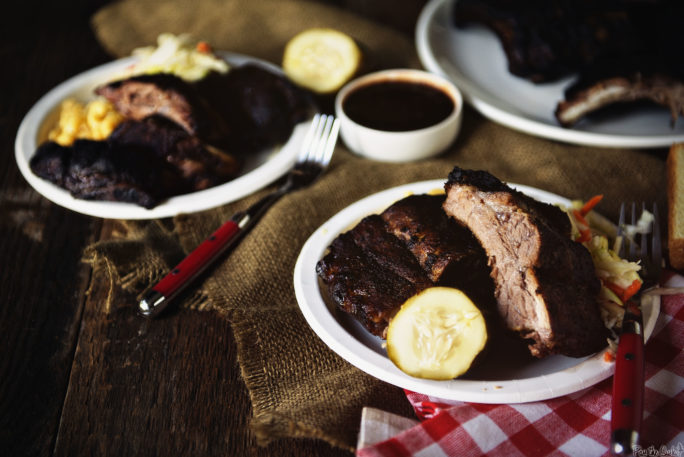 – the Perfect Smoker Recipe to get you Started
Whether you're gearing up for a holiday weekend with lots of pals over, or just in a meaty mood and are craving cold leftover ribs for breakfast – this recipe is about as easy as it gets. A dry br0wn-sugar rubbed baby back rib, Memphis style, that sits low and slow over smoke for 4 to 5 hours makes for a perfect finger licking kind of meal.
No, matter what your reason is for shoving 6 pounds of baby backs into your cart today, this recipe is the perfect starting place for all wanna-be grill champions. Smoking isn't always about well guarded secrets handed down in the back of a sweat room after hours of wooing. It's just about getting messy and trying things until it works for you. I love the addition of apple juice to this, and actually use it for a lot of my smoker recipes (or a little apple cider vinegar) to keep things moist while they smoke. So really, other that squirting some ribs every 30 minutes, this recipe is pretty low key and hard to mess up. Sometimes, that's just what you need to get started
Would be Smoke Masters – give it a go!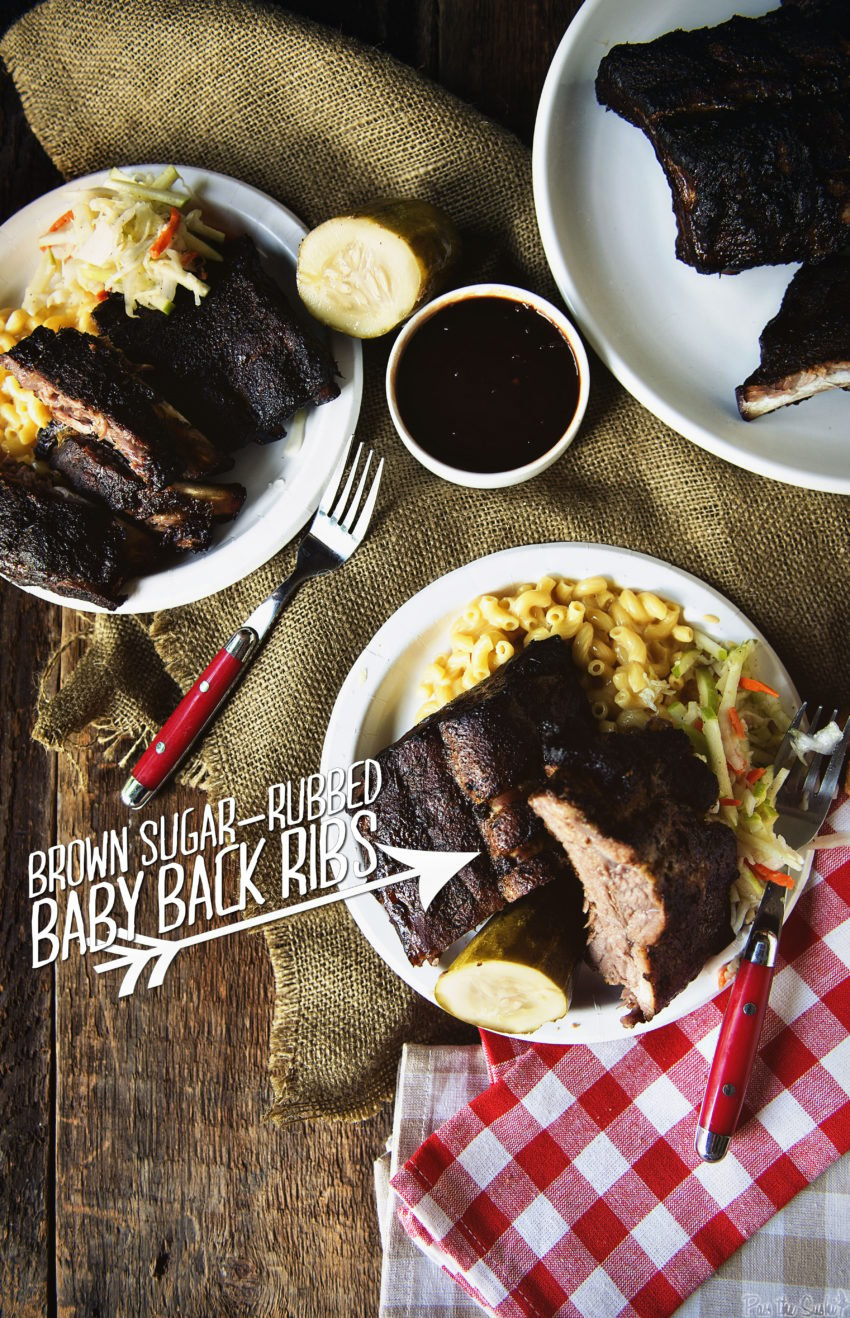 Brown Sugar Rib Rub
This Brown Sugar Rub is perfect to use on ribs and other delicious meats. Adds amazing flavor and juices.
Ingredients
2

cups

dark brown sugar

½

cup

kosher salt

¼

cup

sweet paprika

¼

cup

chili powder

¼

cup

pepper

¼

cup

granulated garlic

1

teaspoon

basil

1

teaspoon

thyme
Instructions
Combine all ingredients in a resealable bag or bowl and mix well.

This makes a large batch, and you most likely won't use it all at once. I divide by half when I make this and still have extra for seasoning smaller items here and there.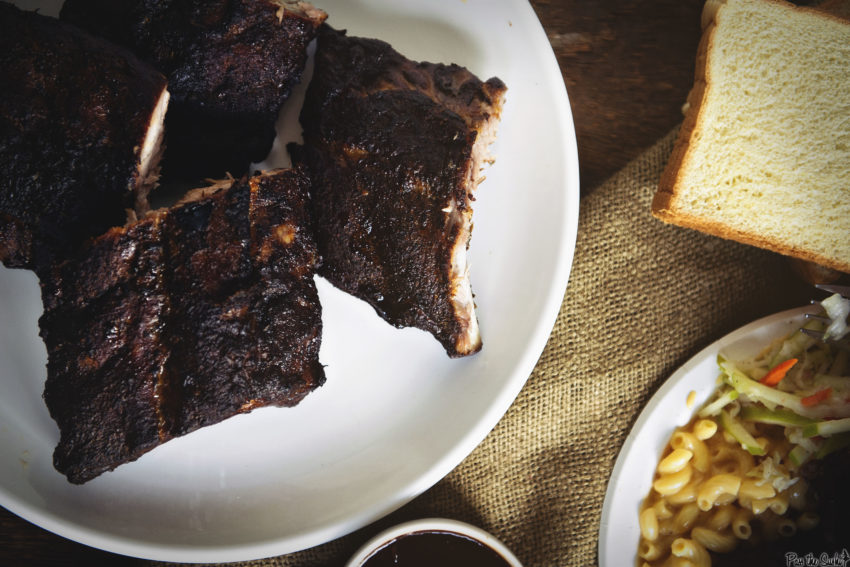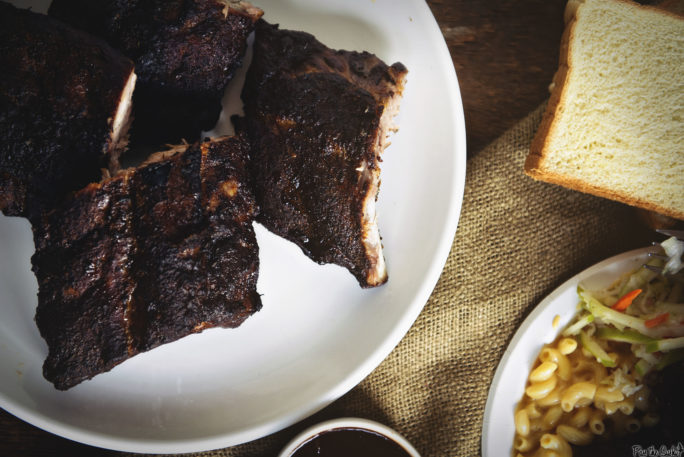 Brown Sugar-Rubbed Baby Back Ribs
Need a recipe for your Barbeque? Try this Brown Sugar Rubbed Baby Back Ribs Recipe. Perfect flavor and juiciness for all to enjoy.
Ingredients
3 to 4

racks

about 6 lbs baby back ribs, trimmed and membraine removed

4

cups

apple juice

plus additional for spraying

3 ½

cups

Brown Sugar Ribs Rub
Instructions
Place the ribs in a large resealable bag (this may take two and you may need to cut the ribs so that they will fit). Add the apple juice and seal. Place on a tray with a rim and refrigerate overnight.

Prep the smoker for around 200 - 225 degrees F.

When ready to cook the ribs, remove from apple juice and pat try. Discard the marinade. Season both sides of the ribs heavily with the brown sugar rub. and allow to sit at room temperature for 15 minutes or so.

Smoke the ribs, meaty side up (exposed bone side down) until meat pulls away from the rib, spraying with apple juice every 30 minutes. The total cook time should be around 4 to 5 hours.

Remove from smoker and enjoy.