Thai larb, a classic street food, reconfigured for a Whole30 Approved recipe that has everything you want in one crispy lettuce cup.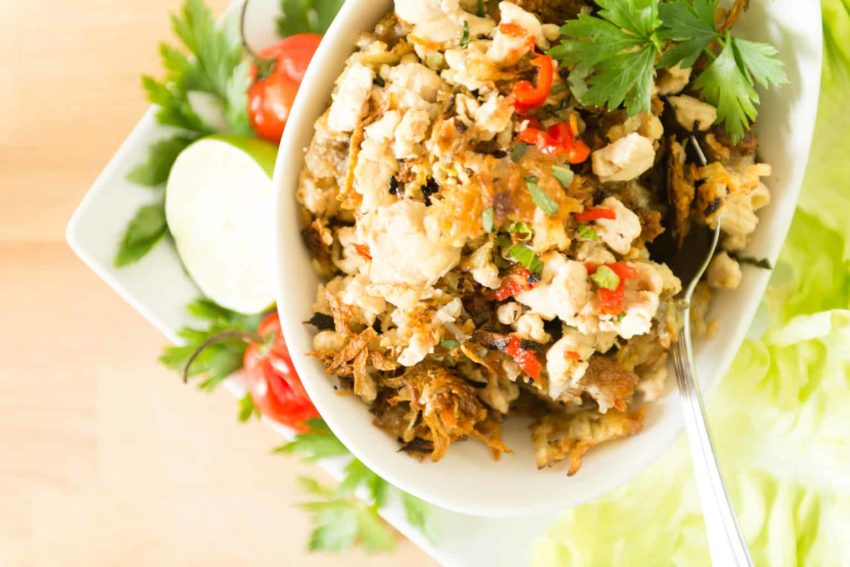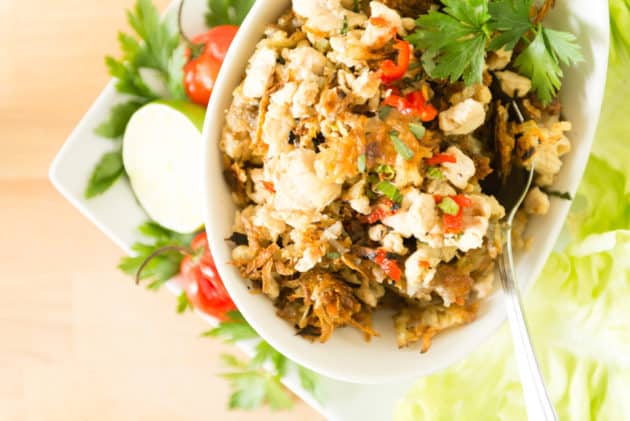 If you haven't walked the thick crowded city streets of South East Asia, you are missing an experience. It's bustling with day to day life. Busy street merchants selling everything from shoes to coconuts. From fried foods to fresh chickens, you can get everything you need just on a five-minute walk.

Thai larb is an essential street food made of quick mince and usually a rice base to bind everything together. In this version, the rice is replaced with golden crispy potatoes making it Whole 30 approved! Seriously, that is flavor and satisfaction all rolled up and combined with doing something good for yourself. It may seem like a lot of prep work, but these eats come together quick and the extra crunch the potatoes give really adds a fun layer to this portable fast meal!