This post may contain affiliate links. Please read my disclosure policy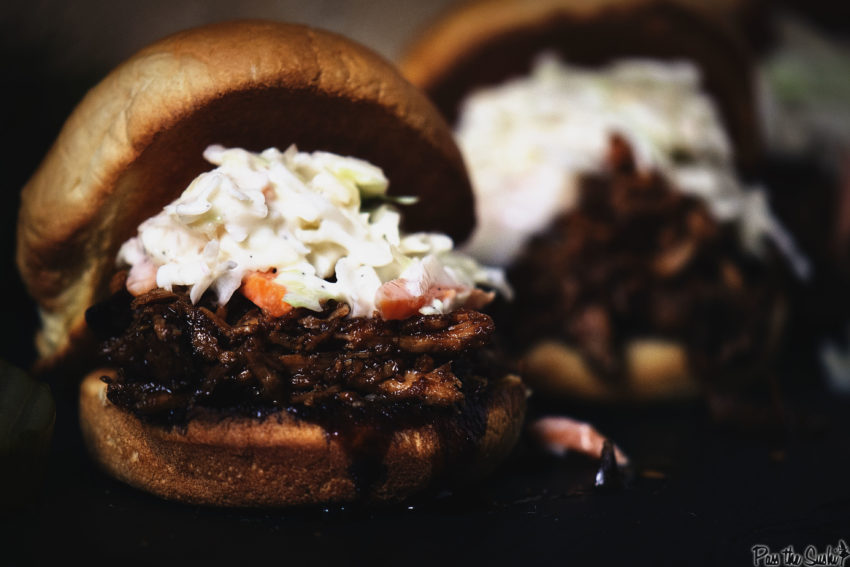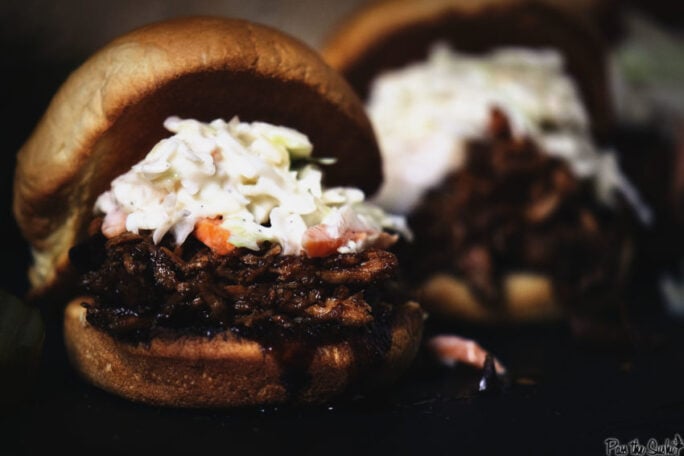 Are you in need of a little slow cooker loving? Have you come home on more than one night in a row, exhausted from work, stressed until you hair turns grey, and unable to prepare a decent meal? Let me introduce you to my little friend. It's called the slow cooker, aka, real life saver. It cooks, it cleans, it can even pet your cat. Well, at least it really does good job at cleaning, leaving you time to pet the cat. And I love mine. Not just a little bit, but kind of sort of a lot. So much so that it's the only item I have been known to hug on occasion. Invest in one. Get married and add it to the gift registry. Pull it out and familiarize yourself. Because on those busy days, or for entertaining a crowd, my slow cooker is my bff. Otherwise, how would I have walked in to find these Balsamic Vinegar and Honey Pulled-Pork Sliders waiting for me?
Have dinner waiting for you too.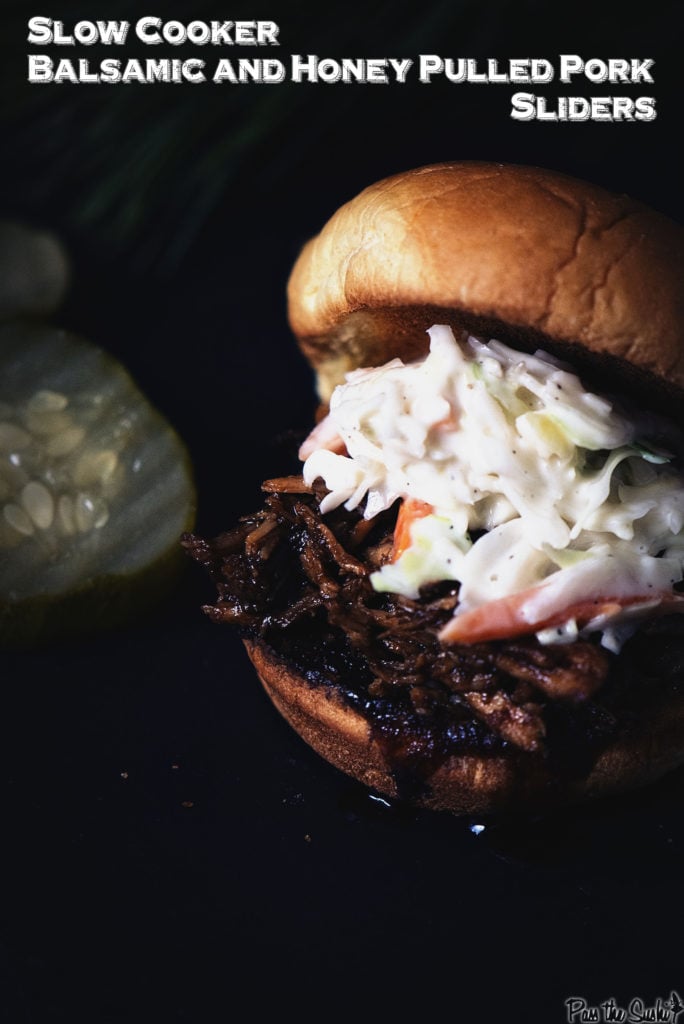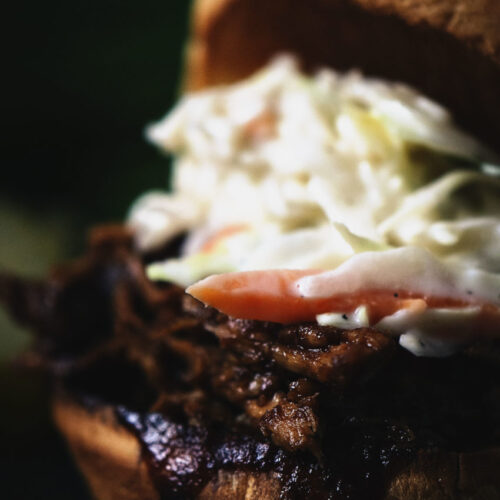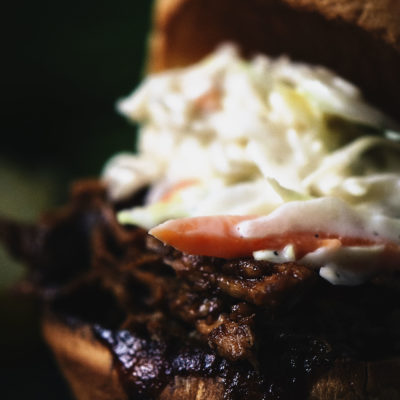 Ingredients
1 3

lbs

boneless pork shoulder

1

onion

chopped

1

green sweet pepper

chopped

1

teas dried thyme

(or 2 to 3 sprigs fresh thyme, removed from stem)

1

teas dried rosemary

crushed, (or 1 teas fresh rosemary minced)

salt and pepper

1/2

cup

chicken broth

1

cup

balsamic vinegar

3/4

cup

ketchup

1/3

cup

packed dark brown sugar

1/4

cup

honey

1

tbs

Worcestershire sauce

1

tbs

Dijon mustard

Rolls

slaw, and pickles
Instructions
Toss the onion and pepper into a slow cooker. Trip the fat from the pork and sprinkle with thyme, rosemary, salt and pepper. Nestle the pork into the crock pot on top of the veggies. Add the broth and cook on low for 9 to 10 hours, or until the pork shreds easily with a fork.

Carefully, place the pork and veggies in a bowl and drain the slow cooker of any liquid. Return the pork and vegetables to the slow cooker and shred the meet into bite sized chunks with a fork.

Meanwhile, make the barbecue sauce. Whisk the vinegar, ketchup, brown sugar, honey, Worcestershire sauce and mustard in a pan over medium-high heat. Season with 1/2 teas pepper and 1/4 teas salt. Stirring, bring to a boil. Reduce heat and simmer for 20 to 25 minutes, until sauce is thickened and evenly coats the back of a spoon.

Toss the shredded pork and veggies with the balsamic honey sauce and let heat through for 1 hour longer on low.

When ready to serve, toast the buns and pile high the pulled pork. Top with crunchy slaw and a pickle. Serve.
Notes
BHG Special Interest Creative Slow Cooker 2011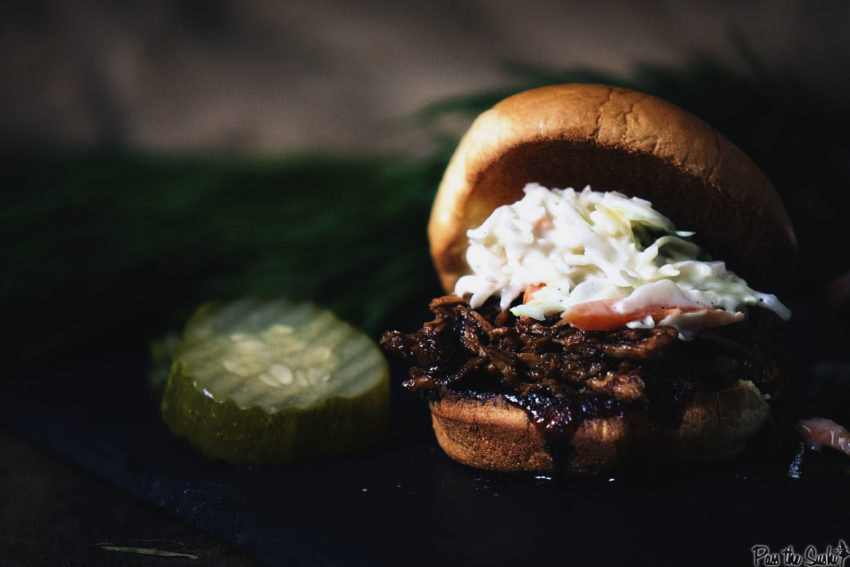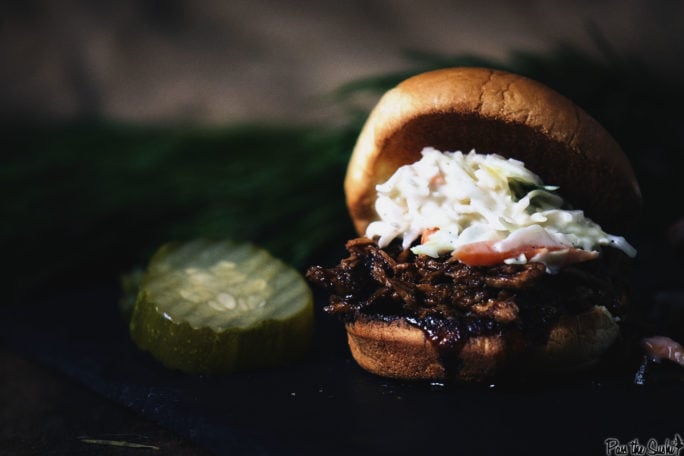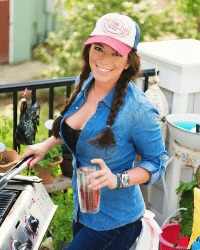 Hey, I'm Kita, the Meat Maven, outdoor junkie, campfire connoisseur, adventure-seeking and world traveled recipe developer and photographer behind GirlCarnivore.com. My mission is to break down savory eats and inspire you to get a little grit under your nails while having fun with your food. READ MORE