The Salami Pick Six Burger – all the best of a classic Italian Hoagie, genoa, salami and capicola seared and piled high atop a fresh ground beef patty topped with fresh burrata and provolone cheese. Better not forgot those sweet and hot peppers too!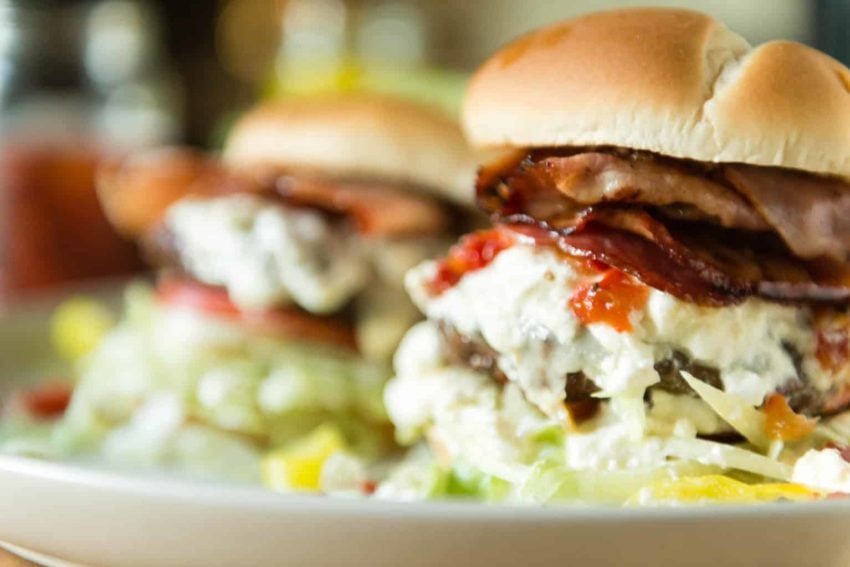 Wisconsin Cheese knows how to gear up for football season – and they are starting the tailgate party early with their annual Greenbay Packers Sweepstake! Football fan? You are going to want to check this out!
By now, you know epic burgers are kind of my thing. There is almost nothing more satisfying than a perfect burger – sans toppings. But when you add in a fantastic combo of toppings, things can really start to get intense, in a good kind of way. Lucky for me, the folks over at Wisconsin Cheese get a little pumped for creative burgers too, and for the last 3 years have asked me to whip something up for their Green Bay Packers Football Sweepstakes. We've made The Conquistador Turkey Burger and then The Spud Muffin and this year, let me introduce you to the Salami Pick Six Burger. 
Inspired by a classic Italian Hoagie, the Salami Pick Six is laying it on with classic Italian deli meats and two kinds of cheese – creamy fresh Burrata and sharp Provolone – and let's not forget the sweet and hot peppers just to round it out. It's a meal in itself, but worth every bite!
To see the full post, recipe, and Greenbay Packers Sweepstake info – head over to Wisconsin Cheese!