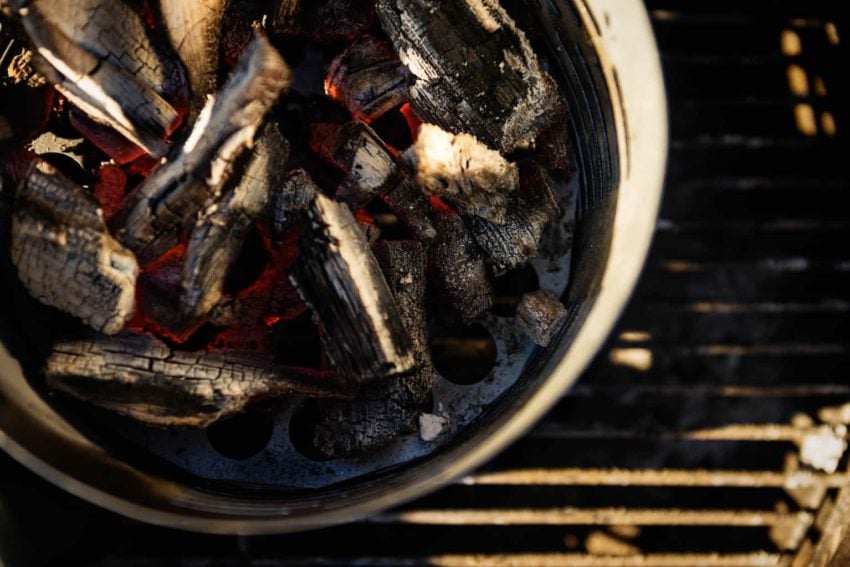 What essential grilling tools would you hand a new aspiring pitmaster?
This is a sponsored post for Char-Broil grills. The Half-Time Chimney starter was sent to me, however, my opinions on it are my own. It is is indeed rather spiffy.
The question was raised during a grilling Twitter chat the other night, and I knew my answer right away. A good chimney starter. I've tried everything, that crazy plug in heat rod (danger zone), little ignition pods, and patience. Nothing seemed to get the coals evenly ashed every time.
Then probably, two or so years into my backyard barbeque journey, I invested in a very inexpensive chimney starter. My world had changed. It rusted out after the second use and fell apart, but the damage was done. I haven't started a charcoal fire without one since.
I have played with a few chimney starters since, but really, once I had one that didn't break on the second use (remember, cheapest bbq accessory is often not the best option), I didn't see the reason to invest any further. My current chimney starter was efficient and got the job done. So when Char-broil sent me a new Half-time Chimney Starter to test, I was skeptical, at best.
The first thing I noticed was that it was squat compared to my other chimney starter, and the air vents were massive. It was like the souped-up street racer version, all squat with strength but not looking as polished as it's peers.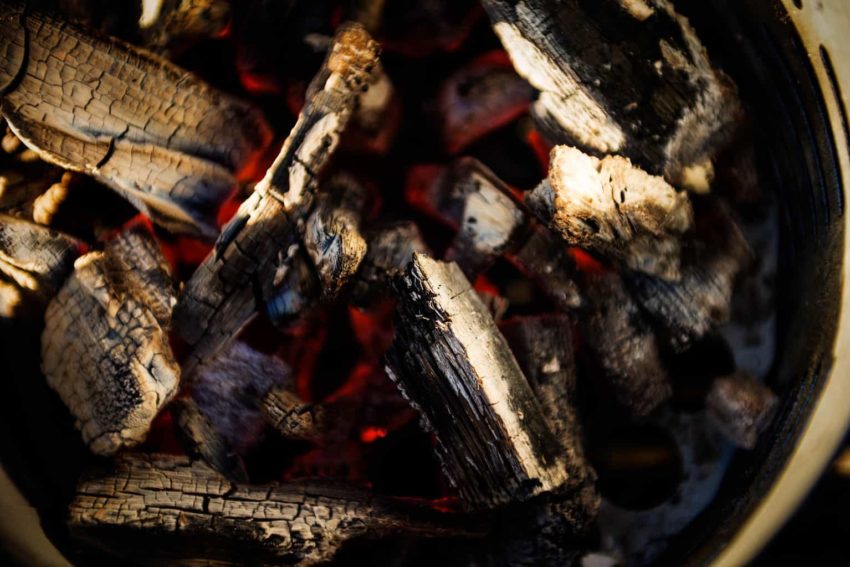 Because it's short and squat and the handle sticks out a bit, I felt safe using it. And when playing with hot coals, feeling safe (and being safe) is rather important.
I loaded up my new half-time chimney with hardwood lump charcoal, mixed a drink, put a video of it on Instagram for irrevocable concrete proof of it's rapid start time and seasoned my steaks. It was like 10 minutes. My coals were ready to go.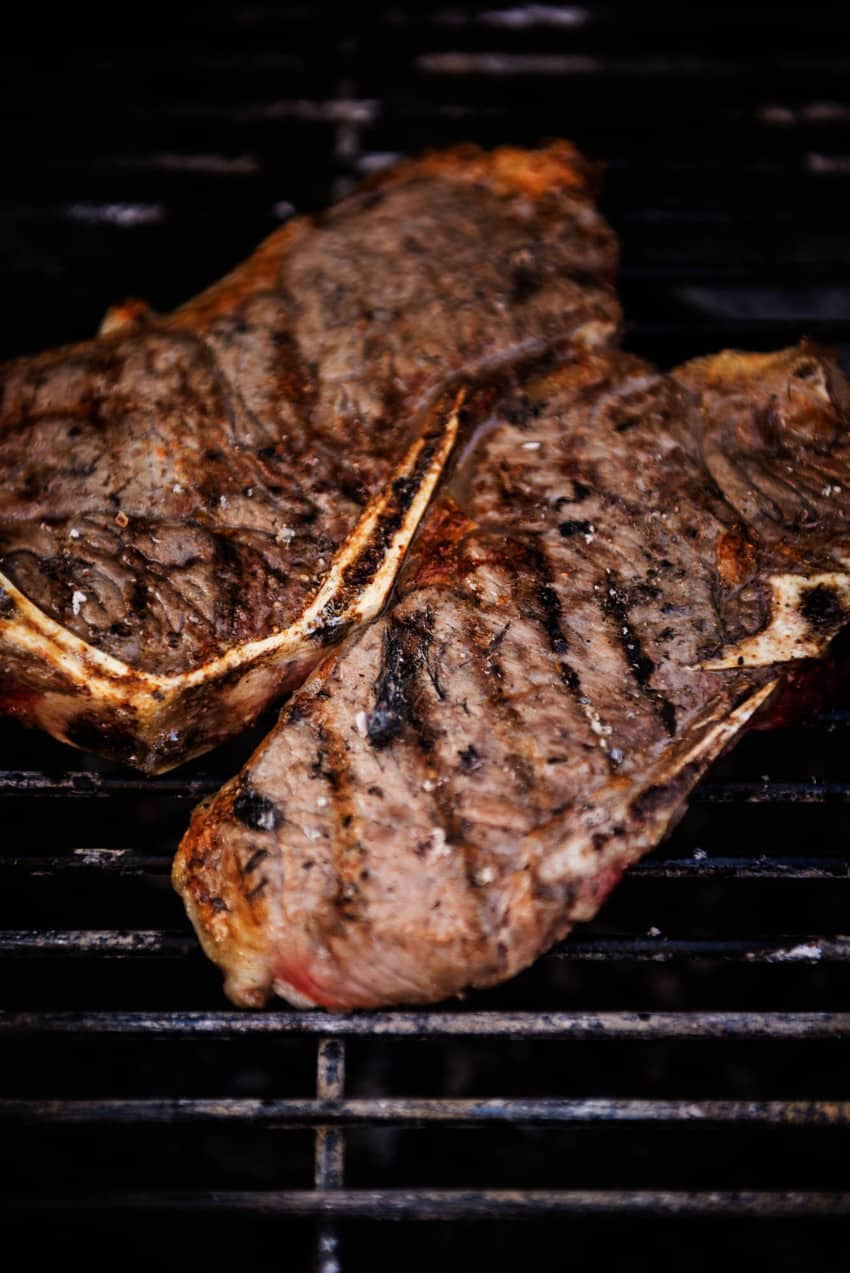 So, I got brave and did something I have wanted to do for a really long time.
I grilled my steaks directly under the squat little beast. The grates were hot from where the fire had been and with the coals burning over them, it was a perfect little broiler box for my steaks.
I seared and then pulled them out from underneath the chimney. I used a cast iron grate and heated it over the embers left on top before finishing the steaks off above it.
Talk about flavor, besides caveman grilling (happening soon), that's about as char-kissed as you are going to get.
Now, I've got to know, besides a good chimney starter, what would you hand to a rookie grill master looking for bbq grilling accessories?
Want to see how this New York Strip turned out?