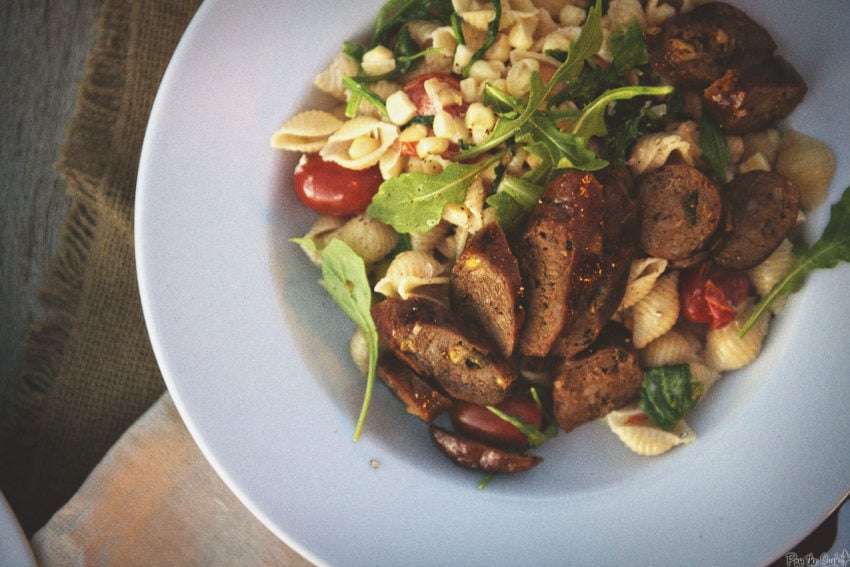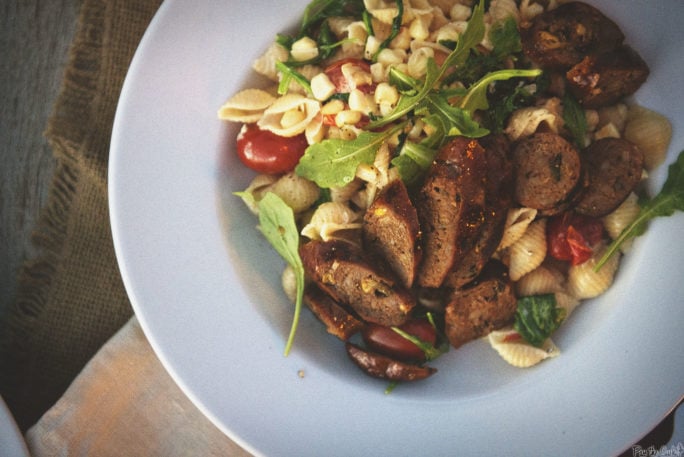 Sometimes you just need a little creamed corn. It's as simple as that. But when you make creamed corn look this sexy, suddenly that borng can a la Green Giant doesn't look half as appealing. This recipe for market fresh poblano sausages grilled and served over a market fresh creamed corn and pasta concoction makes summer guilty indulgence look pretty darned good. If you get a large stash of corn before the sweet season is over, make sure to prep and freeze it. If you aren't lucky enough to have someone show up with a sack of corn, use the frozen kernels. This is a judgement free zone.
Now, bring on the fresh for dinner.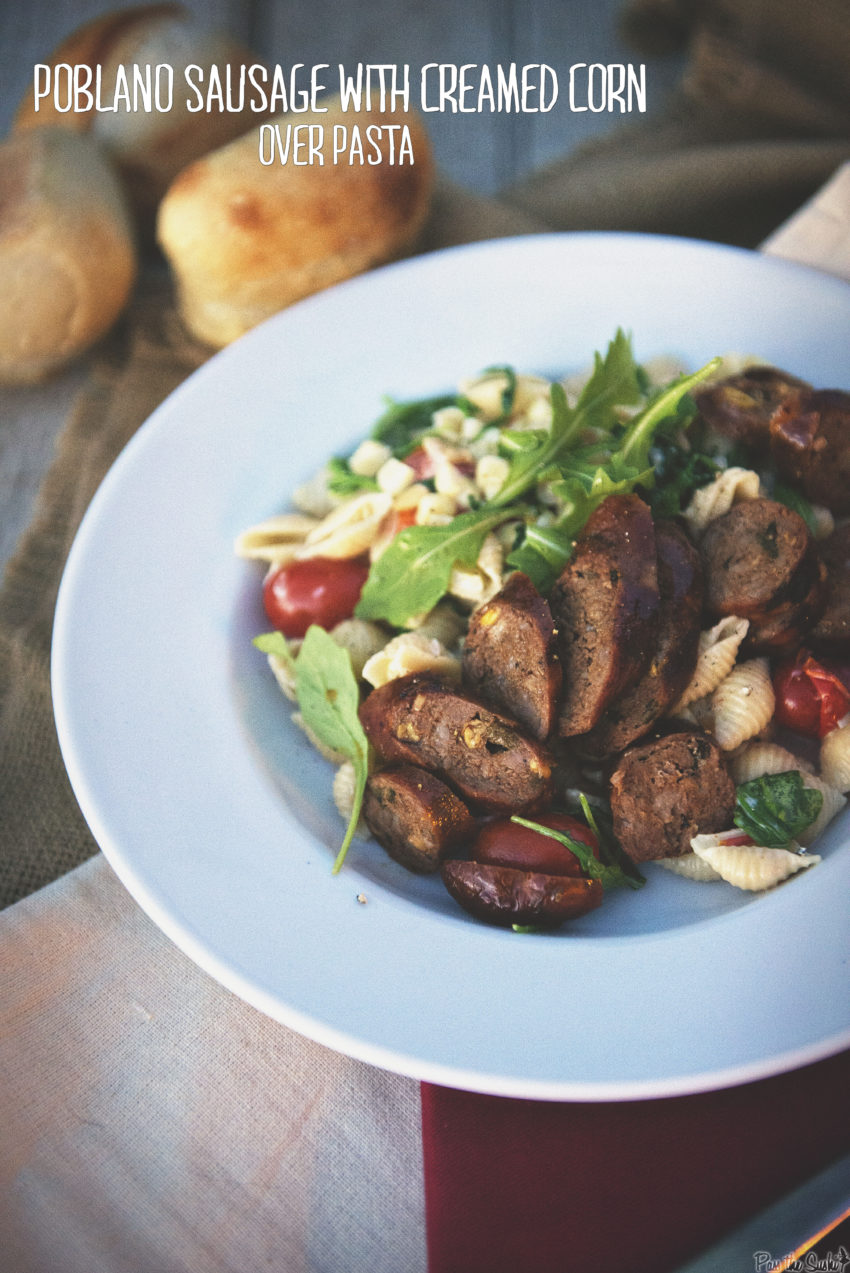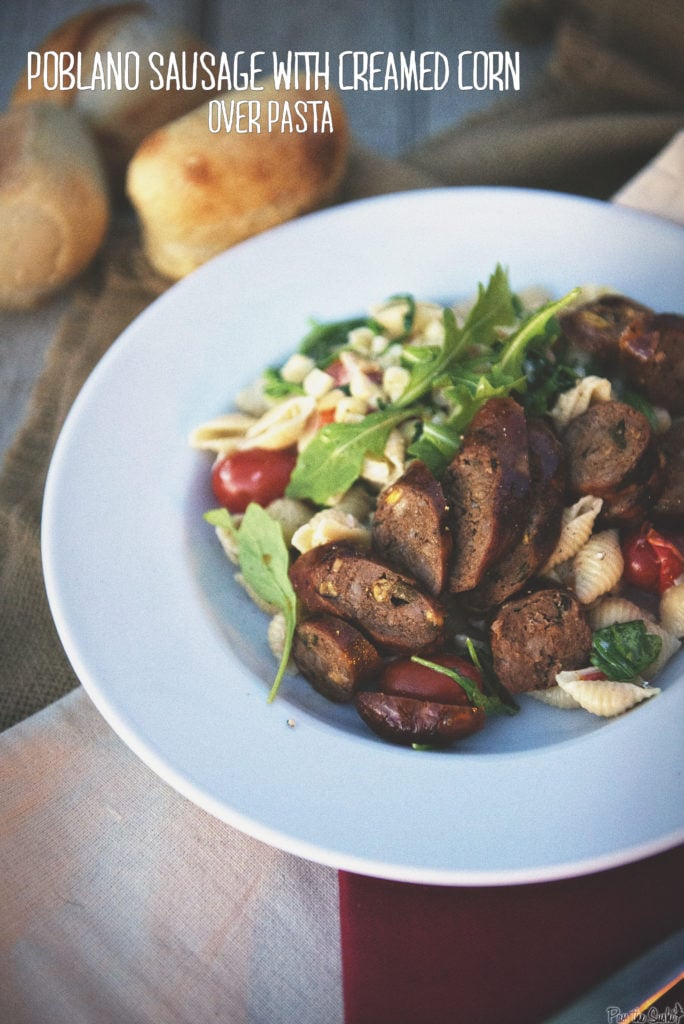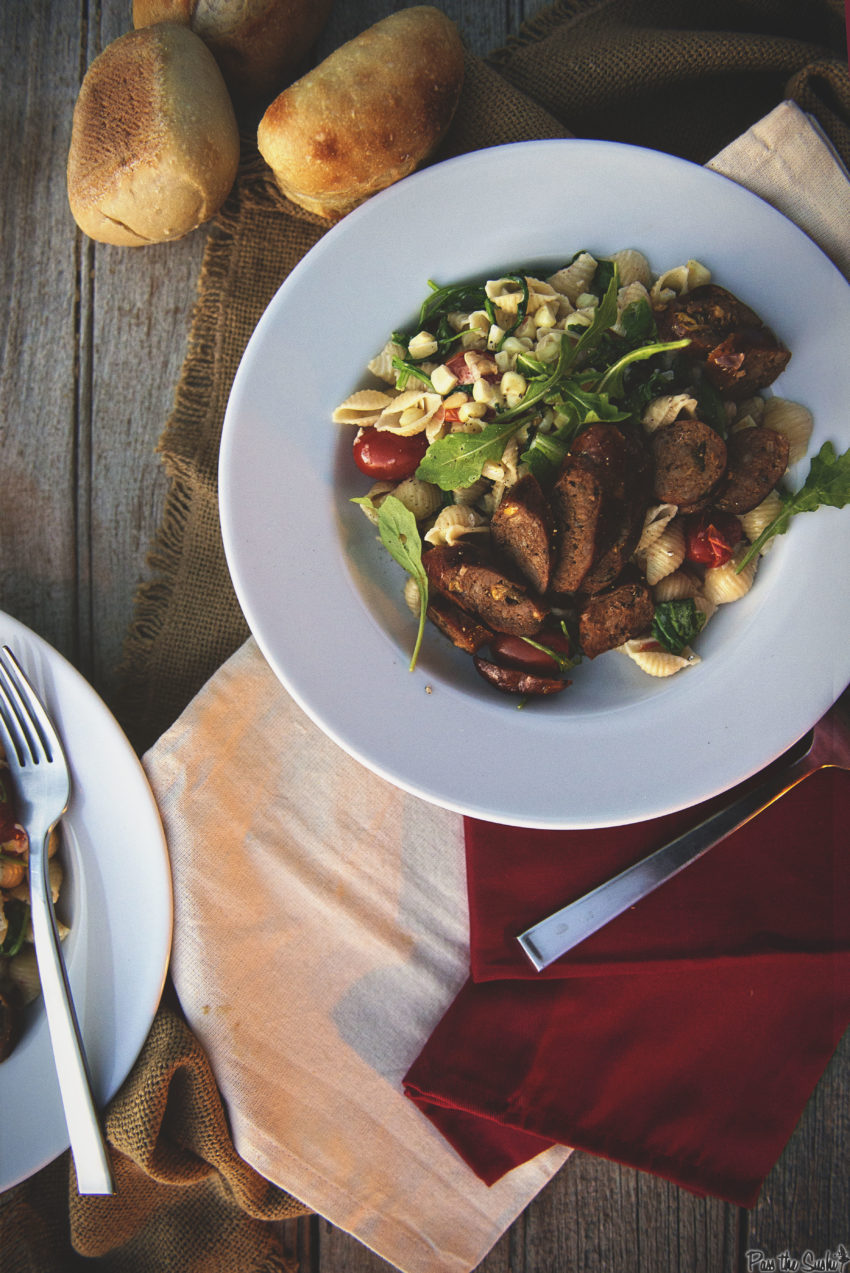 Ingredients
1 - 1 1/2

lbs

fresh fire roasted poblanos and corn sausage

4

ears fresh sweet corn

8

oz

dried pasta

1/4

cup

pine nuts

1

tbs

olive oil

1

pint

grape tomatoes

1

shallot

thinly sliced

1 1/2

cups

light cream

Salt and Pepper

1/2

teas freshly grated nutmeg

2

cups

torn arugula

2

oz

Parmesan cheese

grated, for topping
Instructions
Grill the sausage until cooked through. Wrap in alumiunum foil and keep warm while you prepare the creamed corn.

Remove the husks and silks from the corn and cut the kernals from the cobs.

In a large pot of salted water, boil pasta according to directions. Reserve 1/2 cup pasta water. Drain and rinse.

Meanwhile, prepare the corn. In a large skillet over medium heat, toast the pine nuts for 2 to 4 minutes, until toasted. Remove from pan and set aside.

Swirl the olive oil in the pan to coat. Add the corn kernals, tomatoes, and shallot. Cook until just browning, 5 to 7 minutes, stirring as needed. Add the light cream and pasta water. Bring to a gentle boil and cook for 5 minutes. Season with salt, pepper, and nutmeg. Reduce heat and allow to cook until thickened 5 minutes longer.

Toss the drained pasta into the sauce and add the arugula.

Slice the sausage thin and add it, as well as any accumulated juices to the corn mixture.

Serve with Parmesan cheese on top and a sprinkle of the toasted pine nuts.