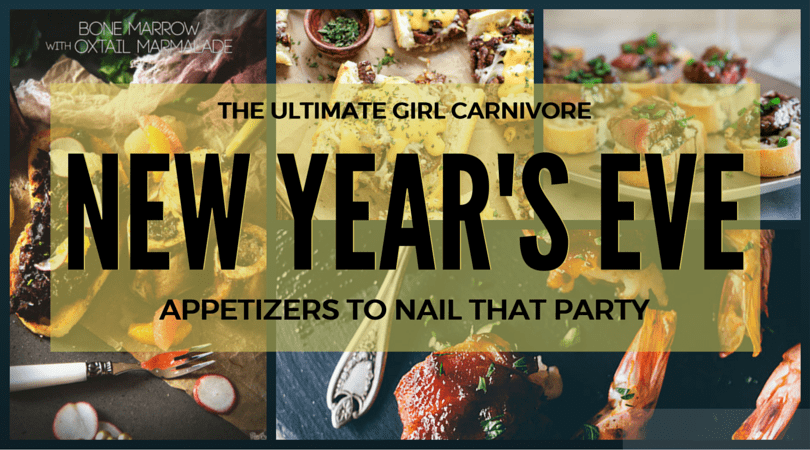 Don't let waiting for the ball drop to be tiresome. Play a round of chubby bunny with your guests and see how many of these enticing appetizers you can shove down your pie hole before the big countdown begins. Each of these party pleasing taste sensations has the girl carnivore seal of approval, making them the ultimate New Year's Eve aperitifs on the internet. Don't even bother googling anything else unless you have vegetarian friends, in which case, grab a veggie tray and get your crap together, these are the most classy bacon wrapped, stuffed, and slow cooked bites of perfection your party can handle. Bust out the top hat, these fine looking finger foods are going to make your party feel like you rolled out the red carpet.
Grab a bottle of bubbly, pop that cork, and let's get to the festivities.
No, don't seriously stuff all of these into your face. That would be dangerous and I don't want anyone choking on my watch.
























Philly Cheesesteak French Bread Pizza – 

Cooking and Beer