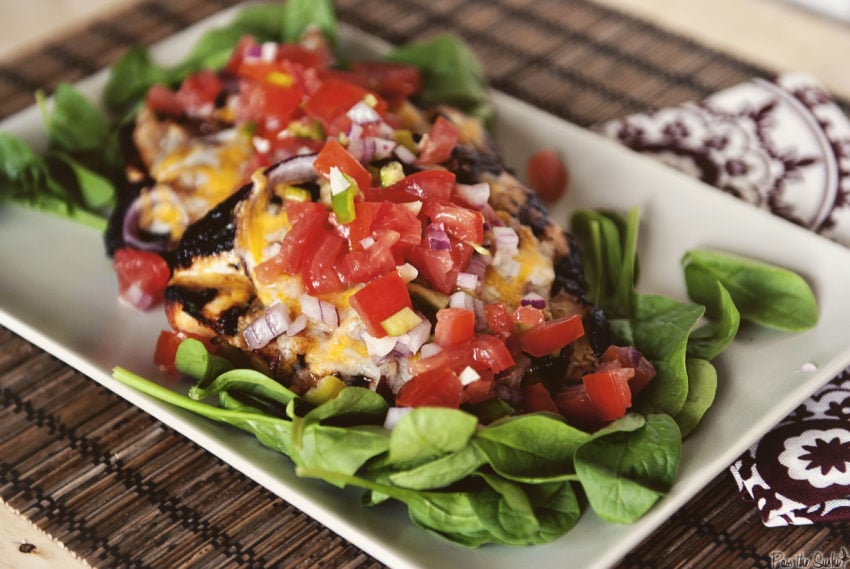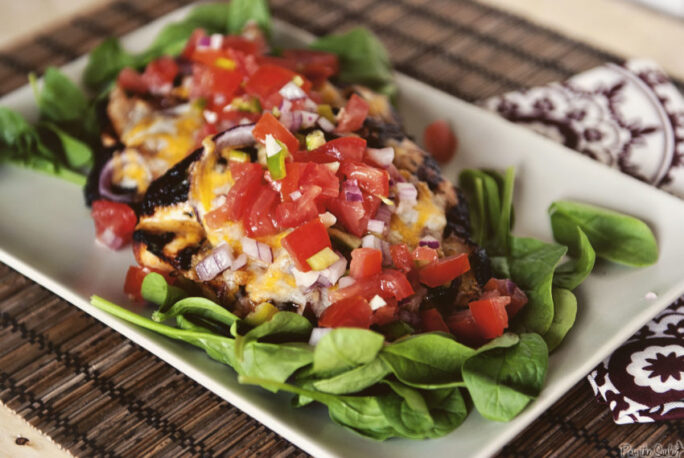 I feel like this counts as the healthiest thing I have made in weeks. And it's slathered in honey mustard and covered in melted cheese and bacon. You throw some fresh spinach and a spoonful of tasty tomatoes on top and things get healthy right? The spinach somehow subtracts calories and makes everything cool. It's in negotiations with your arteries right now to approve a meal plan that allows for chips and queso as long as a few healthy bites are tossed in too. Oh, and sprinkled with tomatoes. Salsa. Got it, this is a diet plan I can stick to.
My hips will thank me for it later.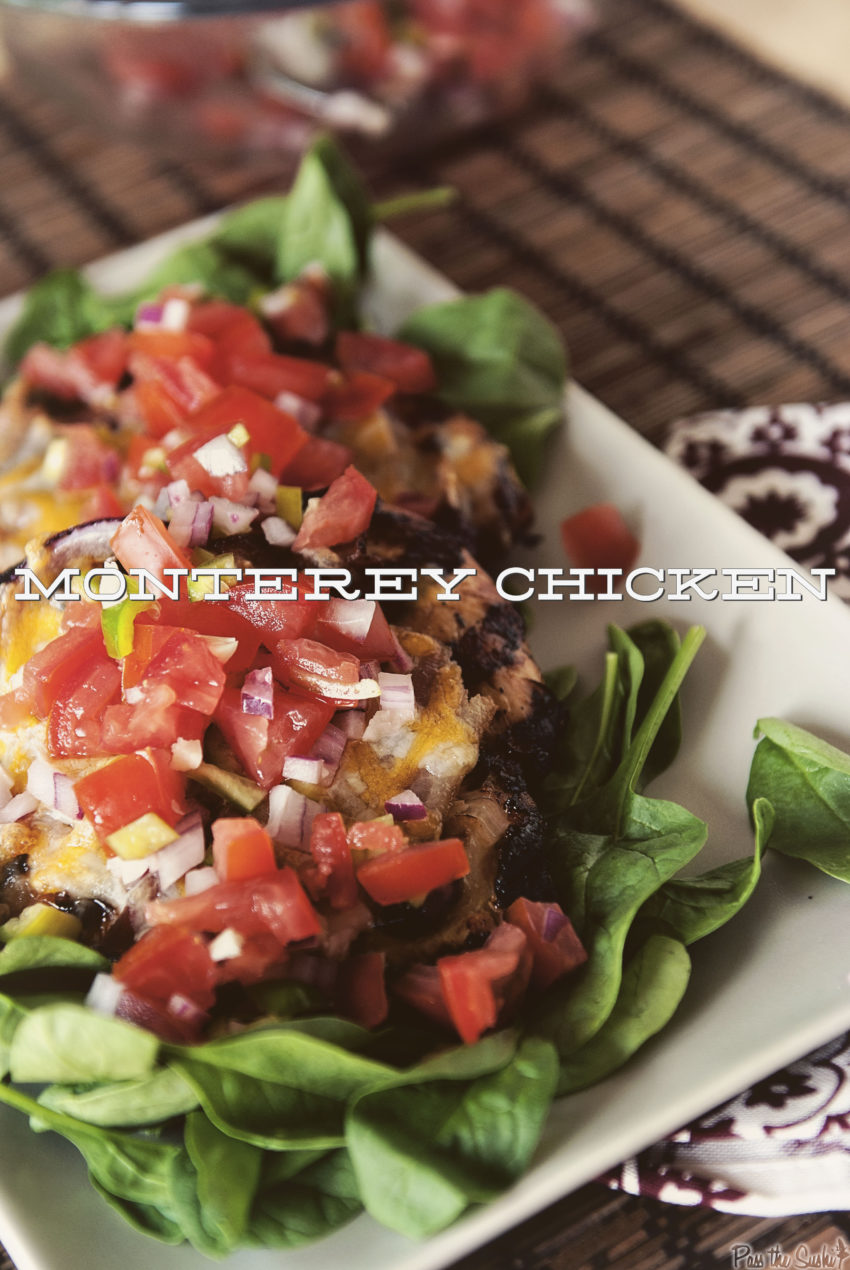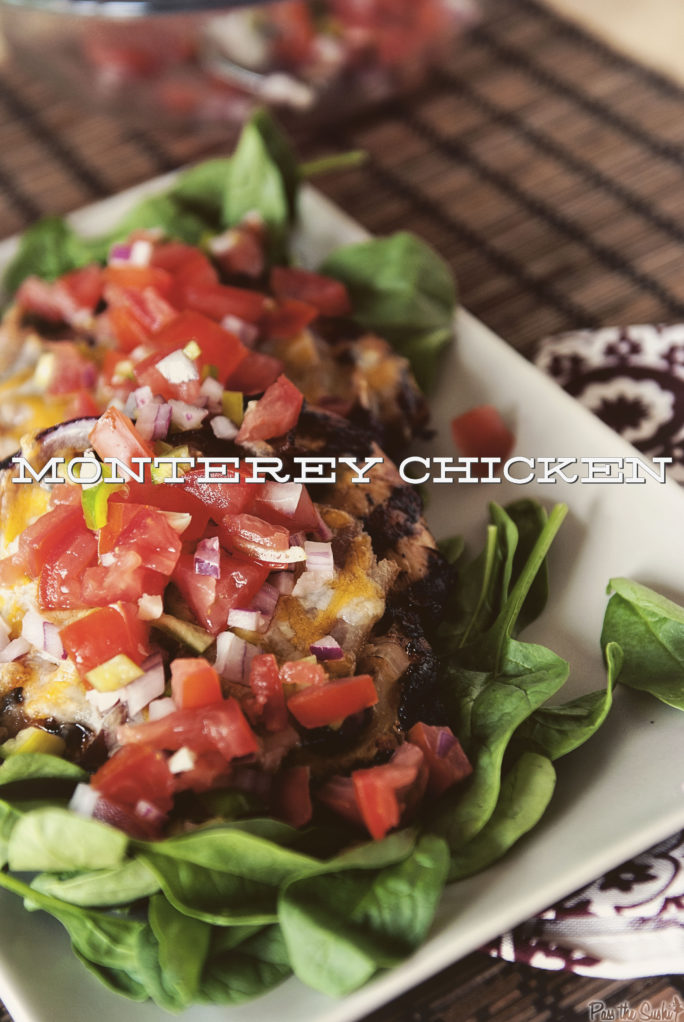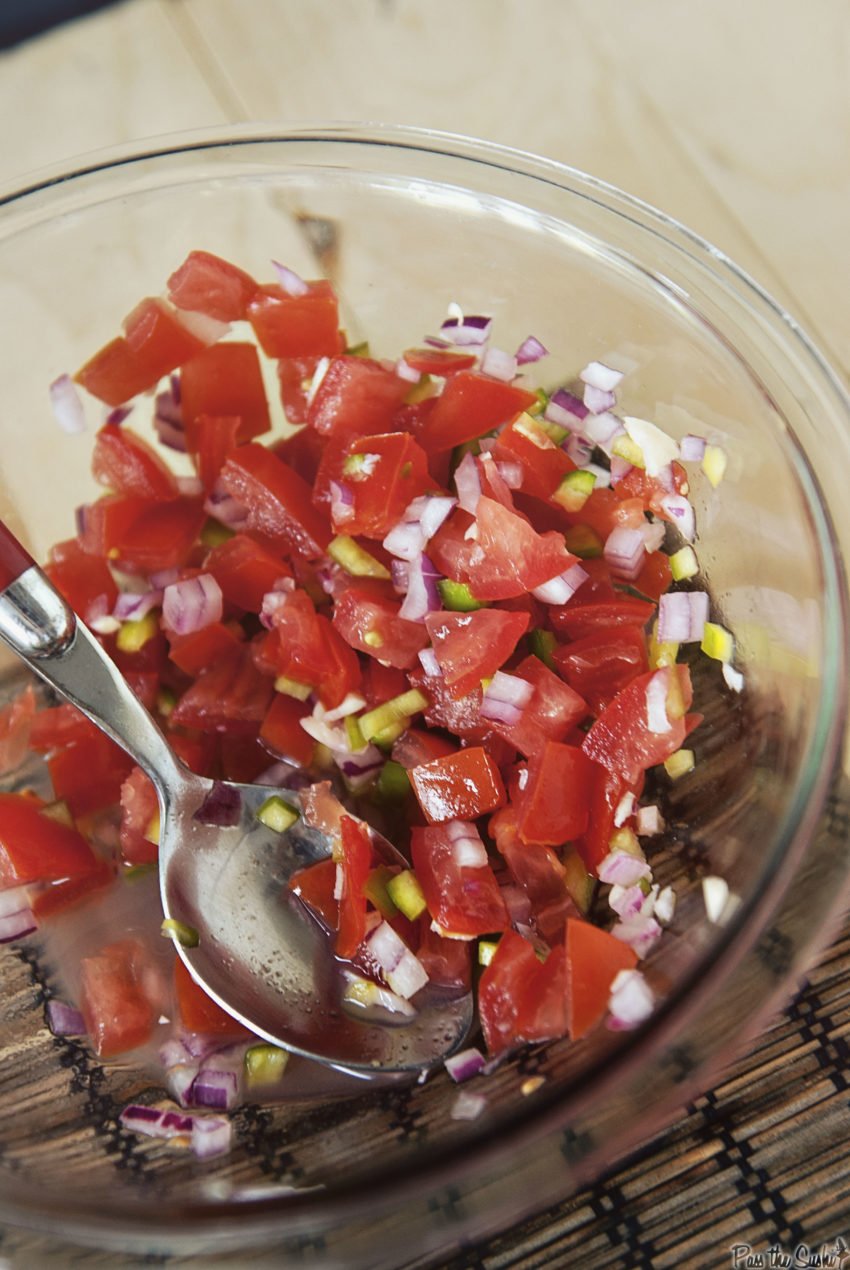 Ingredients
3 to

mato

seeded and chopped

salt and pepper

1/4

red onion

minced

1

garlic clove

minced

1

jalapeno

stemmed, seeded and minced,

handful of fresh cilantro

chopped

2

tbs

lime juice
Instructions
In a colander, sprinkle the tomatoes with a dash of salt and let drain 30 minutes.

In a small bowl, toss the tomato, red onion, garlic, jalapeno, and fresh cilantro to combine. Sprinkle with pepper and additional salt if needed and toss in the lime juice. Serve.
Nutrition
Calories:
6
kcal
|
Carbohydrates:
1
g
|
Potassium:
10
mg
|
Vitamin A:
40
IU
|
Vitamin C:
7.2
mg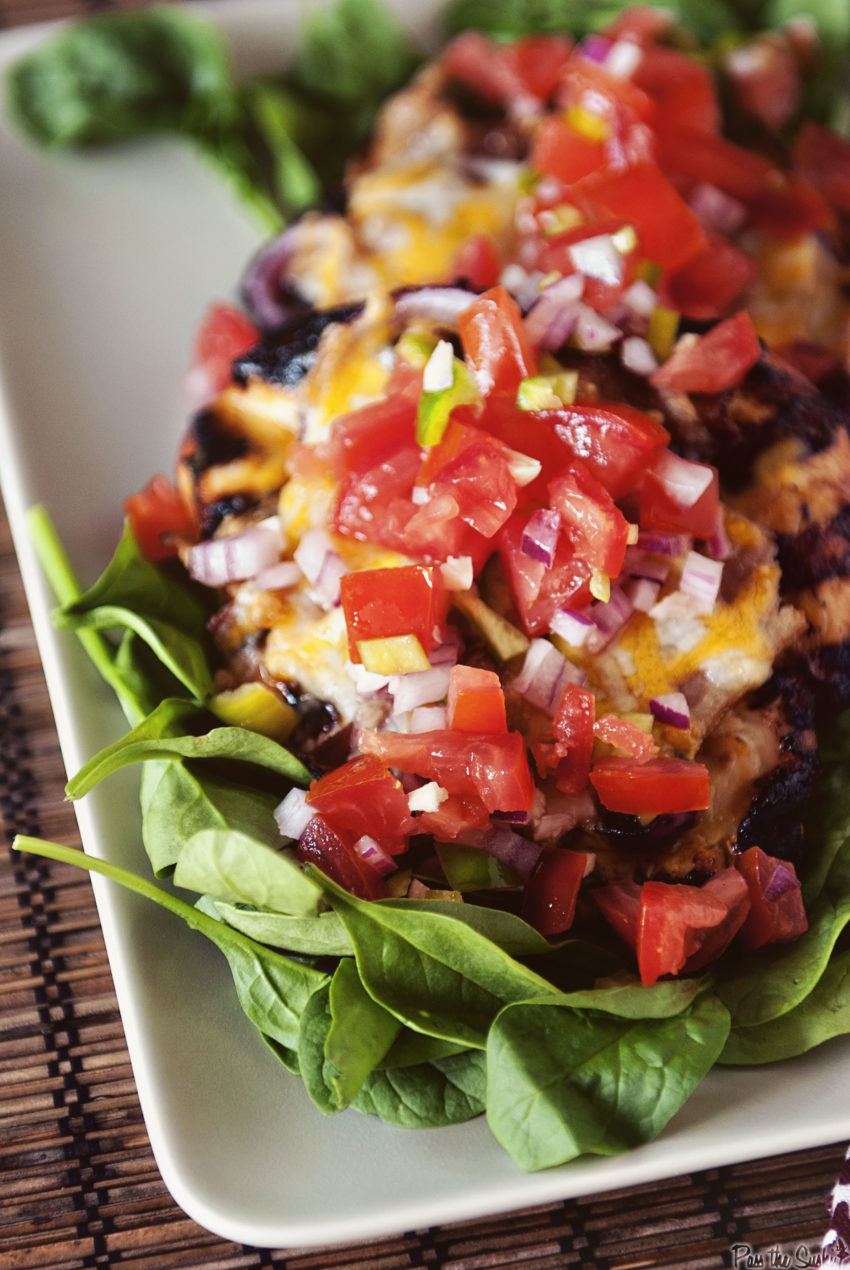 Prep Time:
1
hour
15
minutes
Total Time:
1
hour
45
minutes
Ingredients
1/2

cup

dijon mustard

1/4

cup

honey

salt and peppah

4

boneless skinless chicken breasts

4

slices

of bacon

diced

6

oz

pepper jack cheese

shredded

4 1/2

″ red onion slices

lime wedges and pico de gallo for serving
Instructions
In a ziplock bag, sealed, shake the honey and the dijon together to combine. Spoon 1/4 cup out into a small bowl, cover and set aside.

Butterfly the chicken by slicing horizontally down the thick side to fold open. Sprinkle the chicken with salt and pepper and toss in the bag, mixing to coat. Let flavors mingle in fridge for at least 1 hour.

In the meantime, cook the bacon pieces in a large skillet over medium heat until nice and crispy. With a slotted spoon, transfer bacon to paper towel lined plate to drain. Reserve bacon fat.

When cooled, toss the pepper jack cheese and bacon together in a small prep bowl.

Preheat the grill for 15 minutes on hot, clean the and prep the grate. Reduce heat to low on one side and keep at medium on the other burners to maintain about 350 degrees.

Push a toothpick horizontally through the onion to hold the rings together while cooking (best tip ever btw, Cook's!). Brush with reserved bacon fat and place on cooler side of the grill.

Place chicken on hotter side of the grill and grill to get a nice char, about 5 minutes. Flip onion and chicken and baste chicken with remaining honey mustard mix. Cover and cook another 5 minutes.

Remove onion slices from grill and transfer chicken to cooler side. Carefully separate the onion rings and toss over chicken with bacon and cheese mix. Cover grill and let melt, about 2 minutes.

Transfer to cutting board and let rest, covered, for 5 to 10 minutes before serving.

Serve with lime wedges and fresh pico de gallo on top.
Nutrition
Calories:
2055
kcal
|
Carbohydrates:
124
g
|
Protein:
159
g
|
Fat:
103
g
|
Saturated Fat:
47
g
|
Cholesterol:
498
mg
|
Sodium:
3454
mg
|
Potassium:
2923
mg
|
Fiber:
12
g
|
Sugar:
92
g
|
Vitamin A:
1530
IU
|
Vitamin C:
43.9
mg
|
Calcium:
1478
mg
|
Iron:
6.5
mg