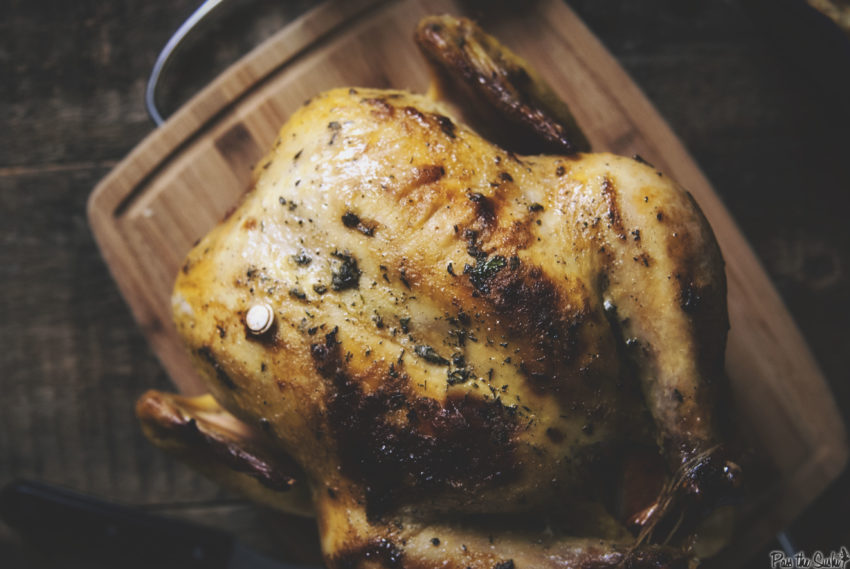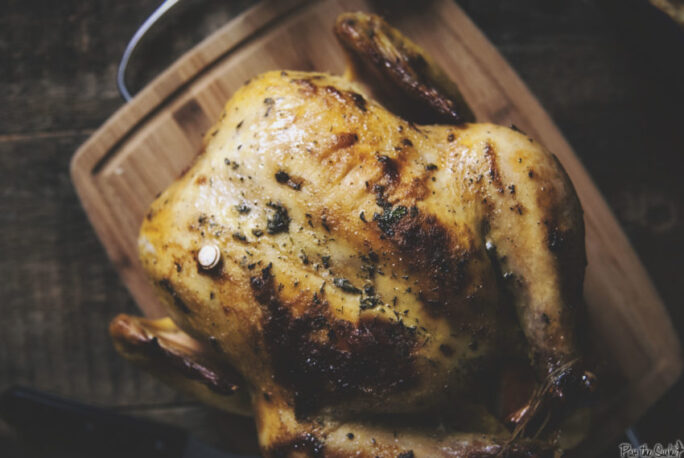 Nothing is as simple and underrated as a home cooked meal. Sure, we want meaty, bacon wrapped, drunken beer basted epicness served on shining silver platters most days, but every now and then you have to give mom credit for a perfect roasted chicken, carbs, and more carbs on the side. This is that kind of meal. A perfect mayo slathered chicken sprinkled with herbs and a perfect giblet gravy to drown everything else in. Roll up those sleeves and let's get a little Julia Child up in here. (I never said we wouldn't get beer basted and drunk today… I just said it wasn't for the recipe). This isn't anything new, this is classic cooking 101 right here. Before we can master the holiday table, let's start with the basics and give ourselves a firm pat on the back while we're at it.
It's time to go old school.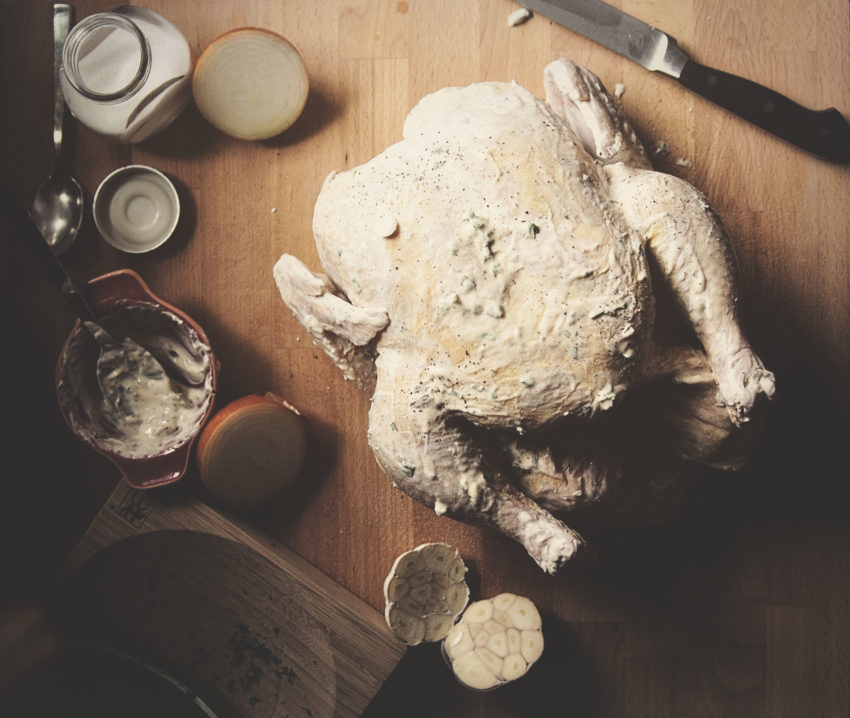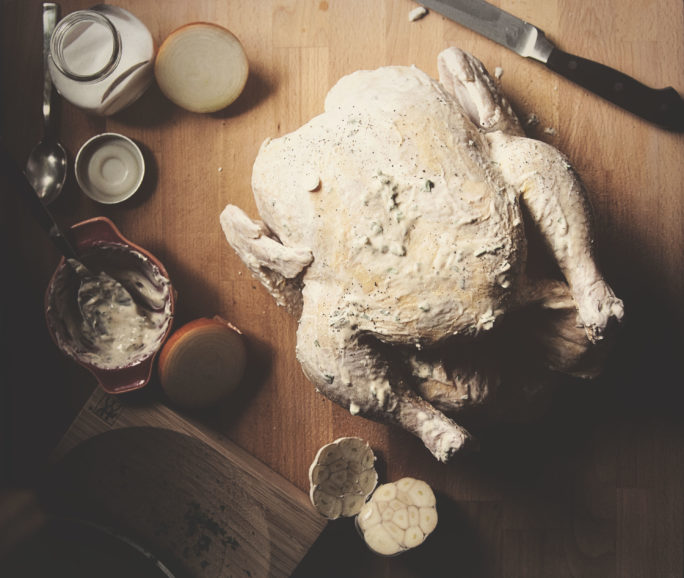 Dear God, remove your rings when handling meat. Nothing skeeves me out more.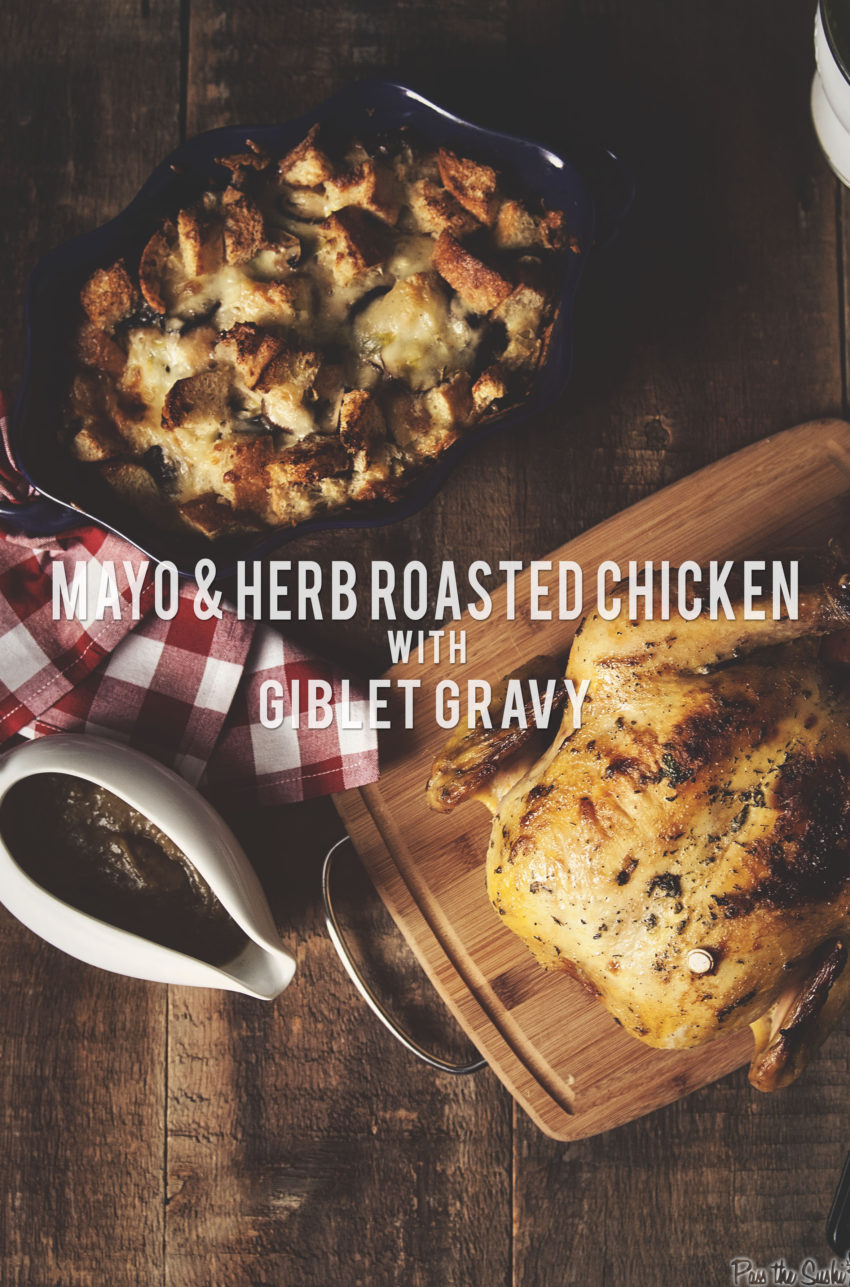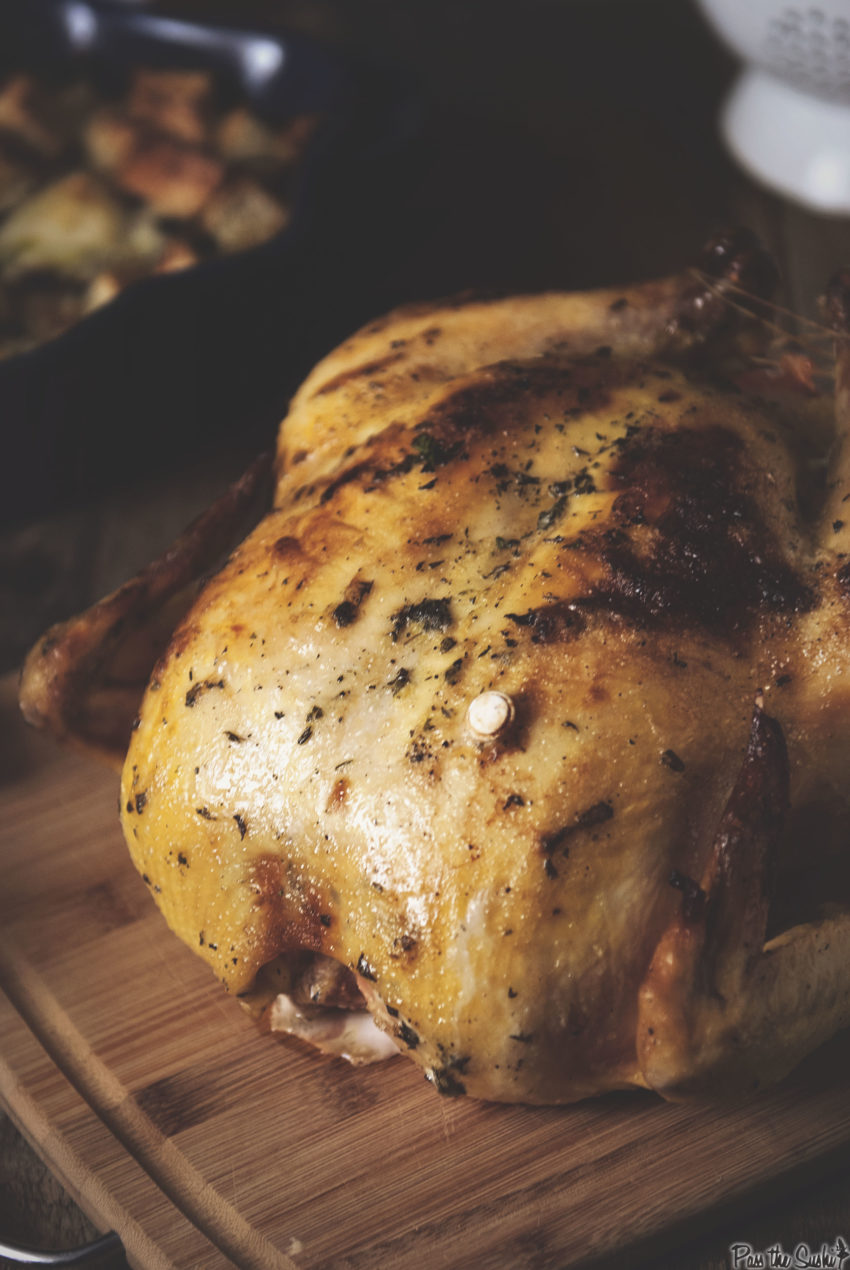 Ingredients
1/2

cup

mayo

1

tbs

Dijon mustard

1

teas lemon juice from lemon

don't discard the used lemon

3 to 4

tbs

fresh snipped herb combination

such as thyme, rosemary, chives, oregano, and sage (whatever is fresh in the garden or on hand at the market, a combo of three or more is great)

1/4

teas pepper

Salt

1 8 to 10

lbs

whole chicken

thawed, giblets removed, and patted dry

2

onions

1

head garlic
Instructions
Preheat oven to 425 degrees F. Prep roasting pan with a wire rack.

Combine the mayo, mustard, herbs, lemon juice, and pepper in a small bowl.

Rub the chicken down with the mayo herb mixture. Make sure to rub evenly all over and under the skin as well.

Chop garlic and onions in half and stuff inside the chicken cavity with used lemon halves as well. Tie together the legs and place in roasting pan.

Cook for 25 minutes, then reduce heat to 325 and continue to cook for 1 to 1 1/2 hours, until chicken temps at 160 degrees F with a meat thermometer at thickest part. If chicken is browning too much while cooking, cover with aluminum foil.

Remove from oven and let rest, covered, for 15 minutes before slicing and serving.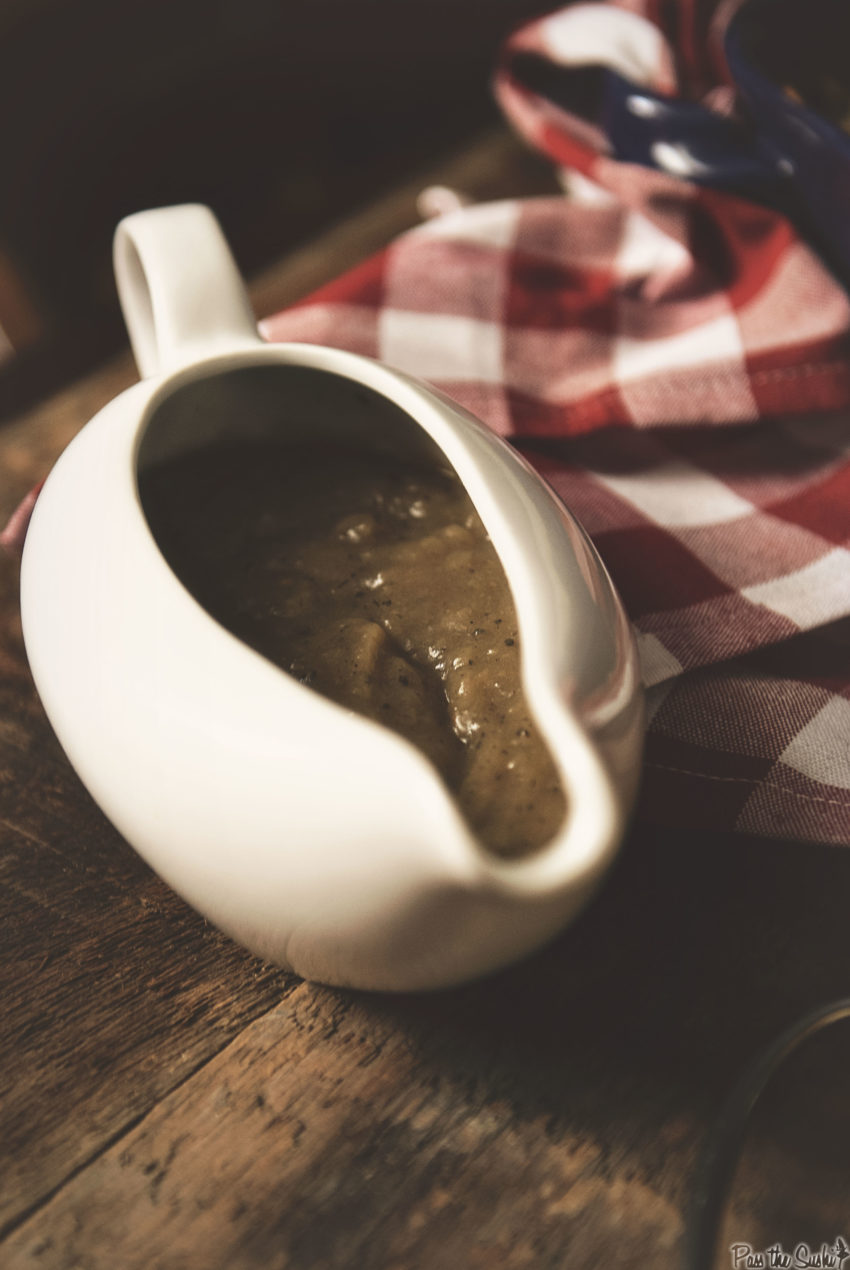 Ingredients
3

cups

low sodium chicken broth

1

chicken bouillon cube

chicken giblets

2

cloves

garlic

1

teas rubbed sage

1/2

teas celery salt

1

bay leaf

1/4

teas pepper

2

tbs

corn starch

1/3

cup

water

plus more if needed
Instructions
Place the giblets, along with the neck bone in a stock pot. Add the broth, bouillon, garlic, sage, celery salt, bay leaf, and pepper. Bring to a boil.

Reduce heat and let simmer for 30 minutes. Strain the broth and discard the giblets. Return the liquid back to the pot over medium heat.

Whisk together the water and cornstarch to make a thick slurry. Add to the broth mixture and whisk to combine. Bring to a boil and cook 1 - 3 minutes until thickened. Taste and add more water as needed if the gravy becomes too thin out the gravy as needed.