Bring some classic Moroccan flavors to your summer grilling this year with these simple but delicious lamb kabobs. Marinated in spicy red pepper harissa, these grilled lamb kabobs are perfect for a backyard feast or so easy you could even jazz up a weeknight meal!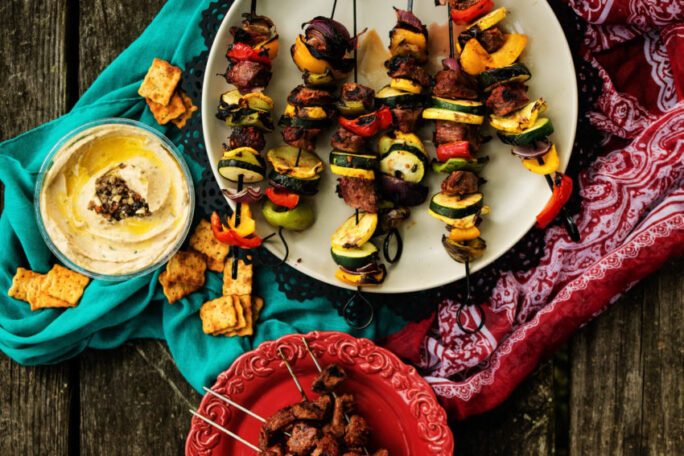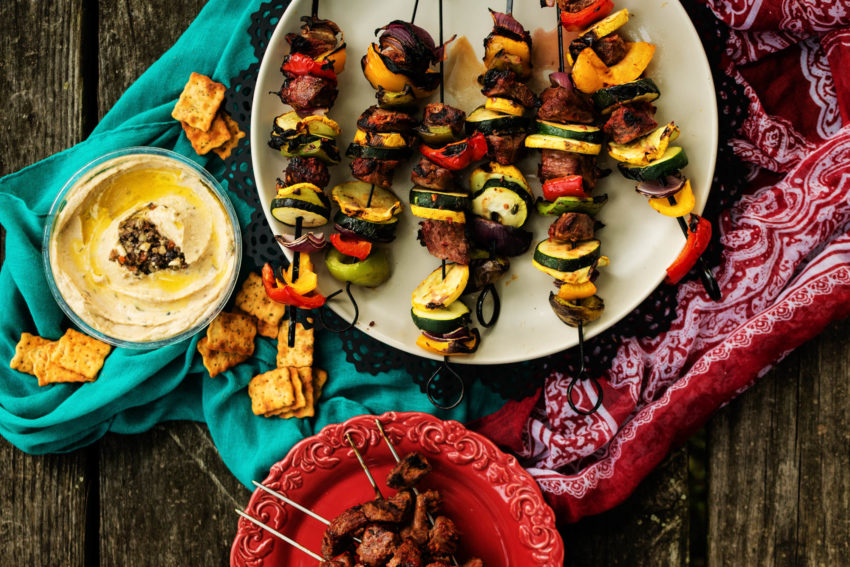 Imagine, adventuring across the Sahara desert by camel in a sandstorm to find yourself in an oasis photographing the stars in the middle of the night. It was a magical memory I won't soon forget. I got to experience something magical in a far-off place and see sights that I never thought possible. The whole trip was an overwhelming experience filled with new cities, friendly people, and more food than I should admit for one girl. It's these moments that really lend to my creations when I come home and cook.
A few weeks ago, inspired by my global adventures, I created a feast to serve to friends as we camped in the peaceful Shenandoah mountains at a mountain biking festival. In charge of the food, I was able to whip up some meals over the coals that were quick, but filled with the signature flavors I have picked up while traveling. I knew instantly I wanted to bring lamb and make these grilled lamb kabobs as a kick butt meal for my friends.
Everything I did was quick and easy for a traveling grill menu, but the flavors of the grilled lamb kabobs really wowed my friends and a few new friends from nearby campsites.
One of my meals was inspired by that recent trip to Morocco and I let the simple key flavors dominate in my quick lamb kebobs. Everyone raved about the meal and I was happy to share the experience with my friends here at home. Most of all, it was the company shares, the clanging of glasses toasting, and the memories created that filled us up.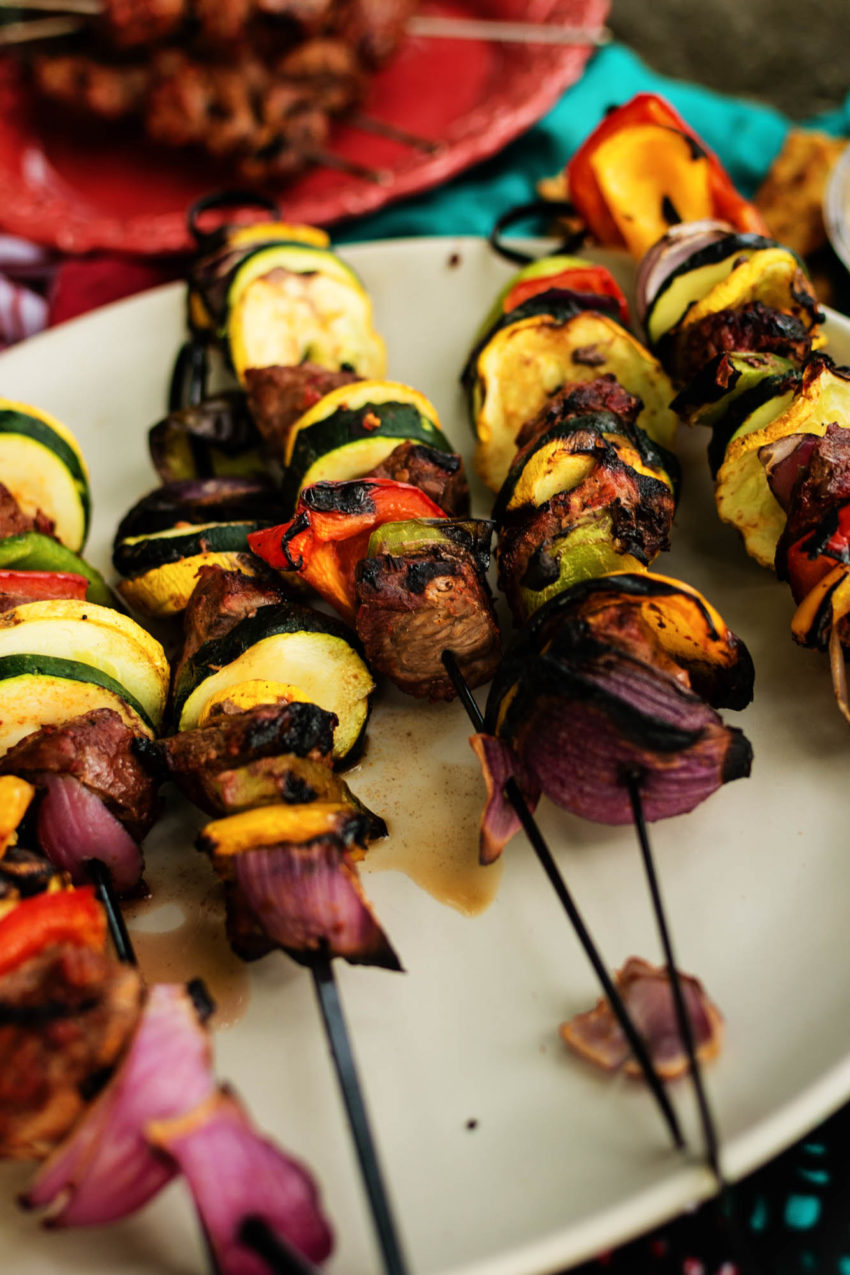 Harissa Marinated Grilled Lamb Kabobs
Ingredients
2

lbs

boneless leg of American lamb or lamb roast

trimmed and cut into 1" cubes

½

cup

Harissa in oil

or substitute 4 tbs of dry Harissa seasonings and ½ cup olive oil

Salt and pepper

2

fresh summer squash

washed and cut into ¼" coins

2

fresh Zucchini

washed and cut into ¼" coins

1

large Onion

cut into large 1" wedges

1

red pepper

stemmed seeded and cut into 1" pieces

1

yellow pepper

stemmed seeded and cut into 1" pieces

1

green pepper

stemmed seeded and cut into 1" pieces

1

orange pepper

stemmed seeded and cut into 1" pieces

Kabob skewers
Instructions
Combine the lamb with the harissa and toss to coat. Season with salt and pepper and allow to

marinate, covered, in fridge for 4 to 6 hours.

Preheat your grill and clean your grill grate.

On a clean work surface, arrange the chopped vegetables, lamb, and skewers. Thread the

skewers, alternating lamb and veggie combos to fill each skewer.

Arrange the kabobs over the hot grill and cook until lamb is done and vegetables have a bit of

char and are tender, rotating as you cook.

Carefully remove from the grill and arrange on a platter to serve.

Serve with fresh grilled naan bread, fruits, olives, and couscous salad, if desired.