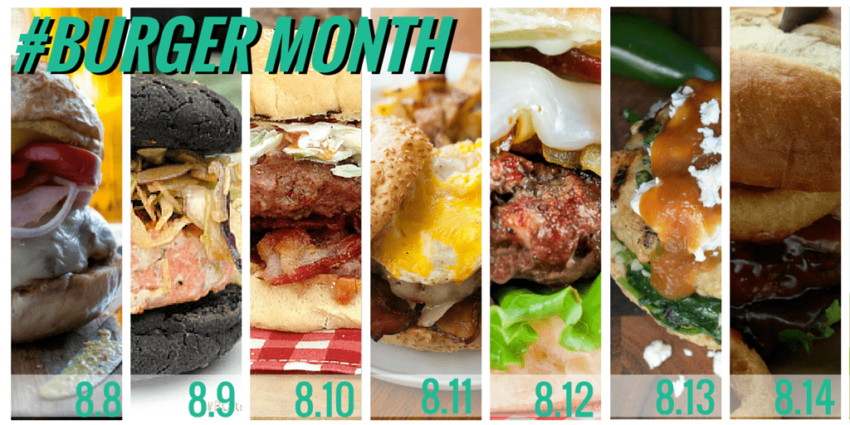 Grab a napkin. It's week two of our month-long burger celebration. All August, gather round the grill for the biggest baddest burger creations that the web can harness. With some of the most creative names in food blogging picking up the challenge to create the most drool worthy burger for the GirlCarnivore Meat Laboratory, things are getting pretty over the top. Exactly what I want I dreamed #BurgerMonth to be.
Let me know what epic burger creation you want to see whipped up.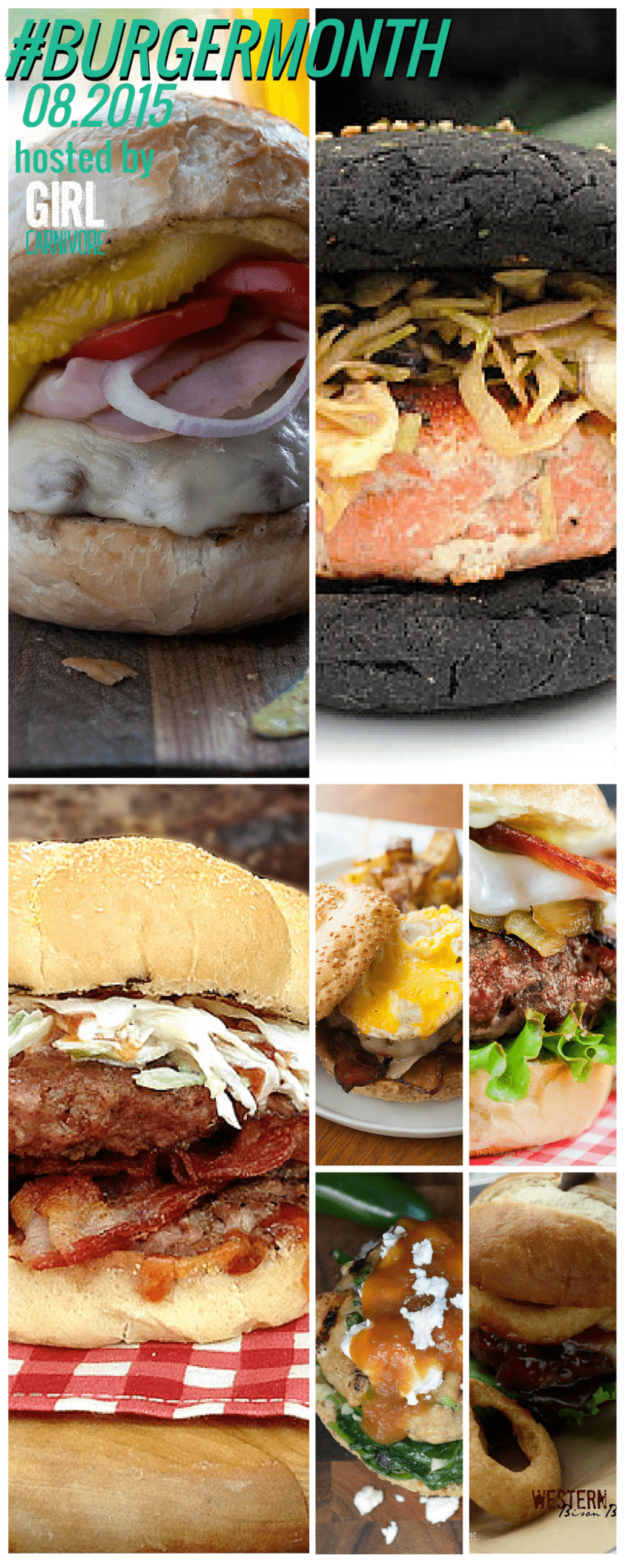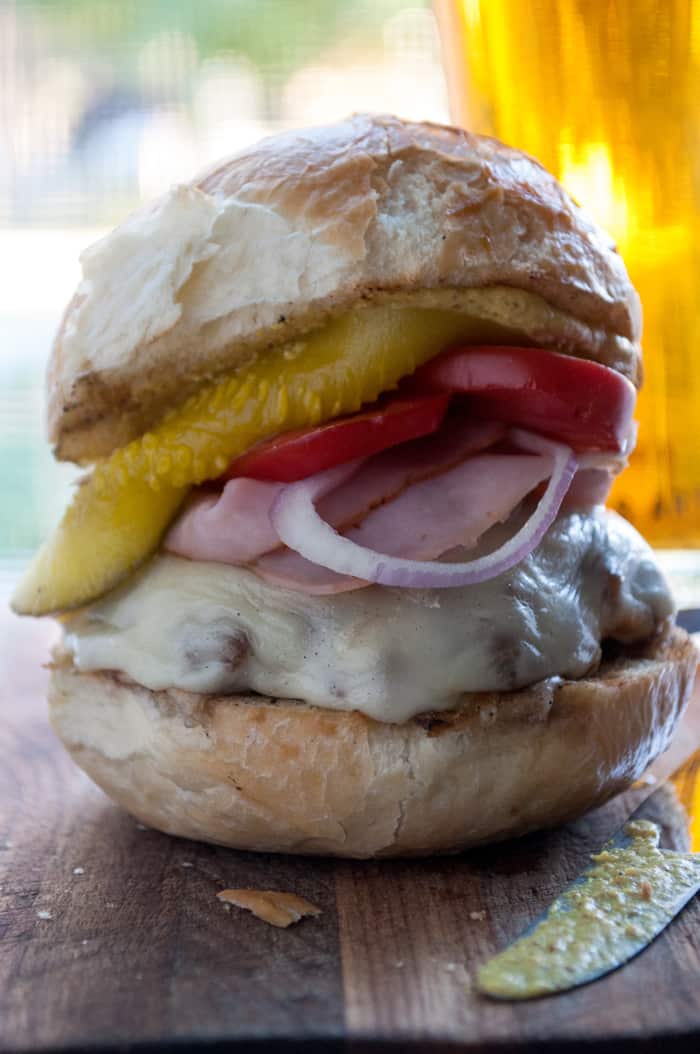 Burger 8 – Cuban Burger – Farmgirl Gourmet


Burger 10 – Double-Decker Carolina Burgers – – Taking On Magazies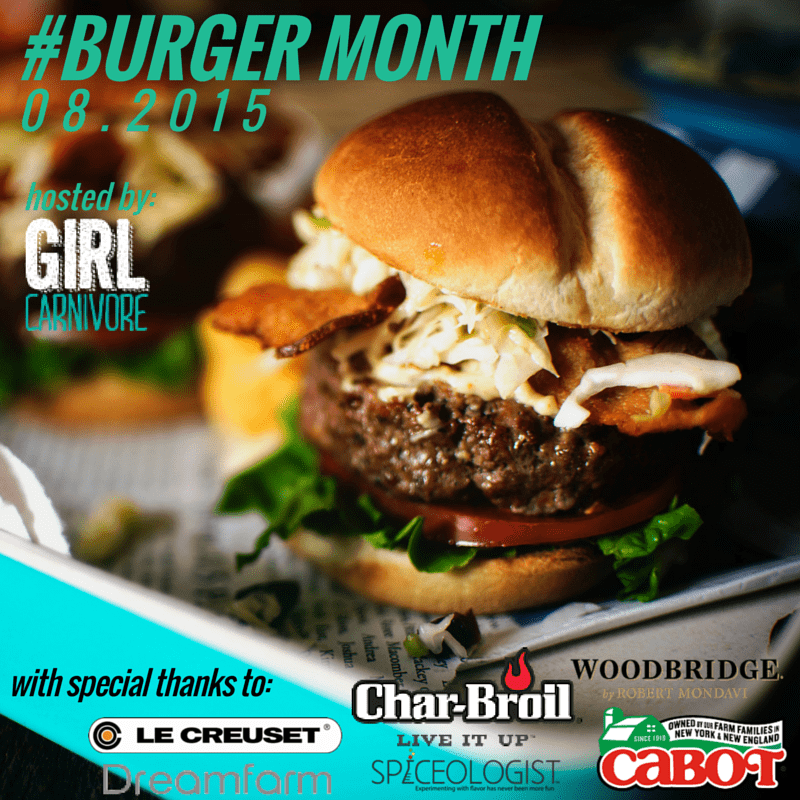 A huge thanks to all of the creative bloggers who were just as inspired by a month of burgers as I was and the awesome companies that have donated prizes to #burgermonth, Char-Broil, Cabot Cheese, Le Creuset, Dreamfarm,Spiceologist & Woodbridge Wines
This post is part of the #burgermonth celebration happening all month long here at GirlCarnivore and across the interwebs with 30 other talented bloggers!! Be sure to follow #BurgerMonth to check them all out!