This post may contain affiliate links. Please read my disclosure policy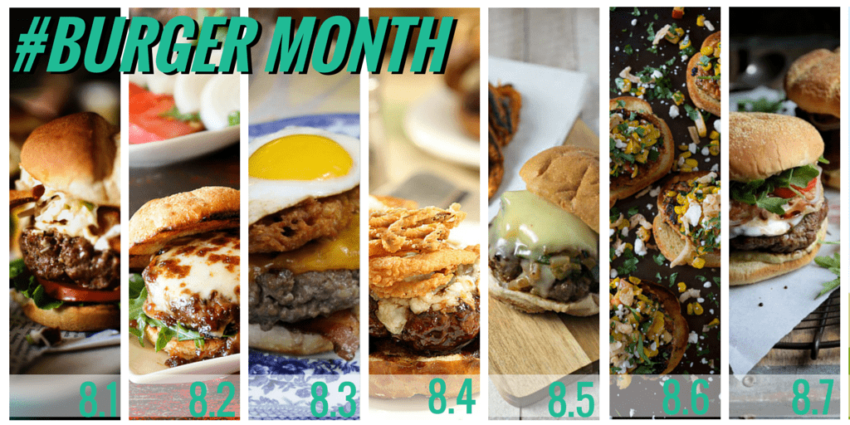 All August long we are celebrating the best in the world of burgers. Over 30 epic creations by the most daring bloggers the interwebs and one facebook account could find. From stunning breakfast inspired patties to drool worthy barbecue championship worthy masterpieces – it's game on in the GirlCanrivore Meat Laboratory.
I expect nothing but the best from the crazy food scientists willing to take on the GirlCarnivore Burger Challenge – and the first week did not disappoint. Take a look and let me know which one you are craving most.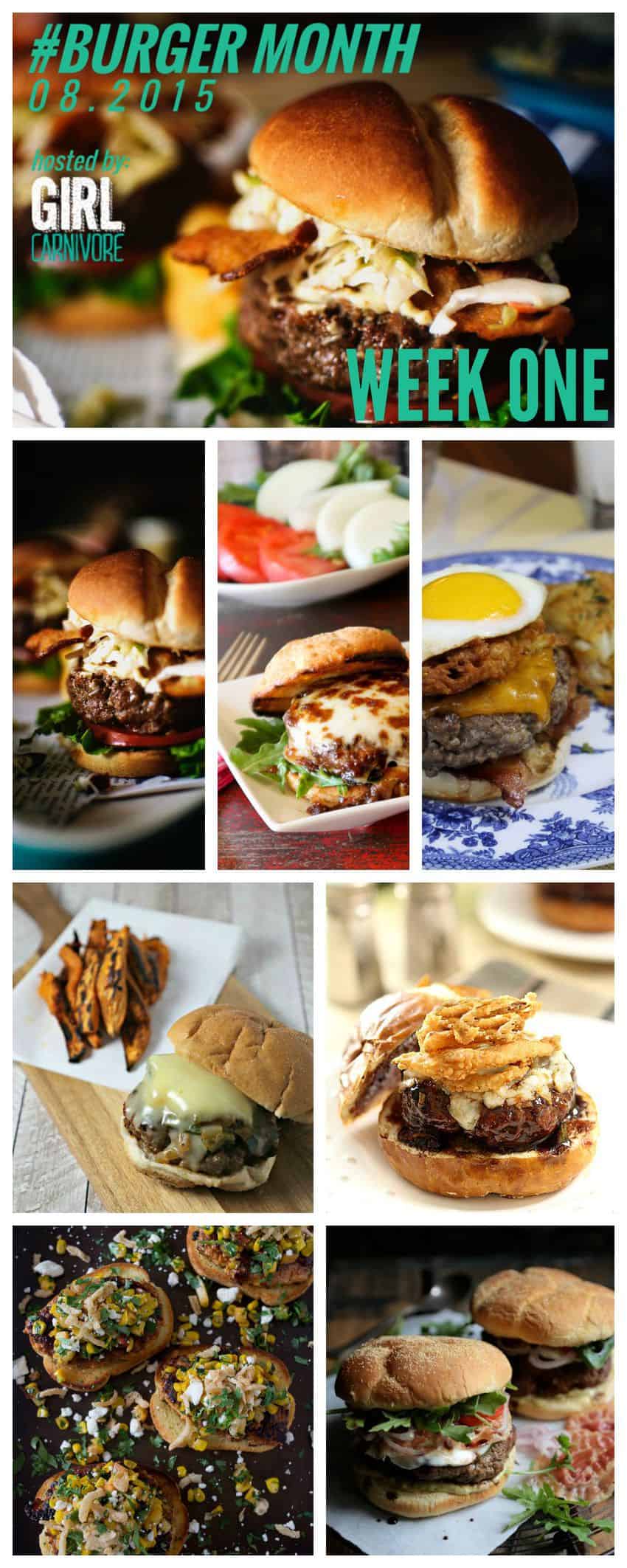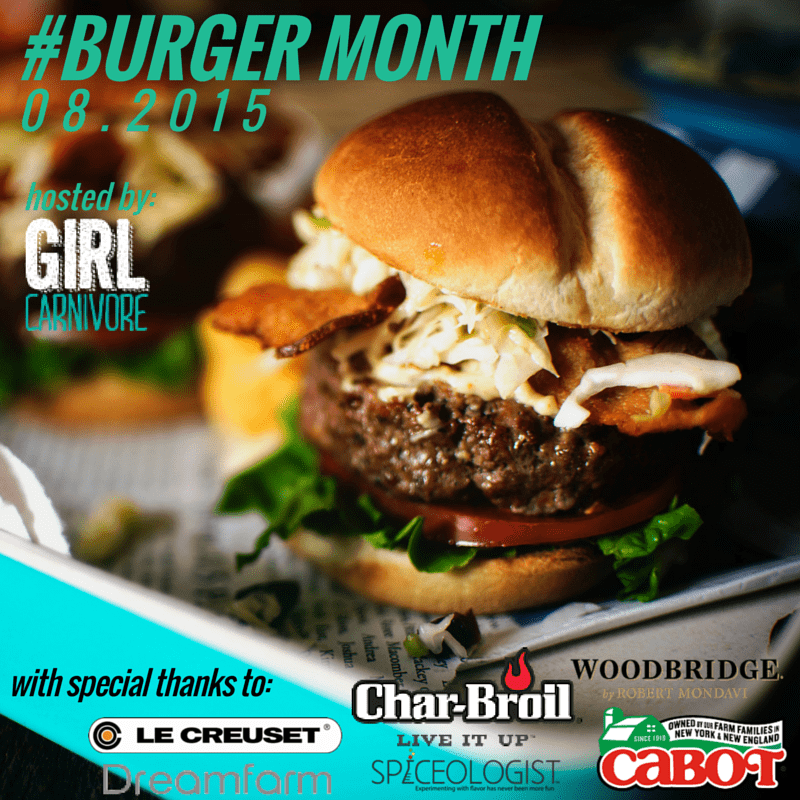 A huge thanks to all of the creative bloggers who were just as inspired by a month of burgers as I was and the awesome companies that have donated prizes to #burgermonth, Char-Broil, Cabot Cheese, Le Creuset, Dreamfarm,Spiceologist & Woodbridge Wines
This post is part of the #burgermonth celebration happening all month long here at GirlCarnivore and across the interwebs with 30 other talented bloggers!! Be sure to follow #BurgerMonth to check them all out!