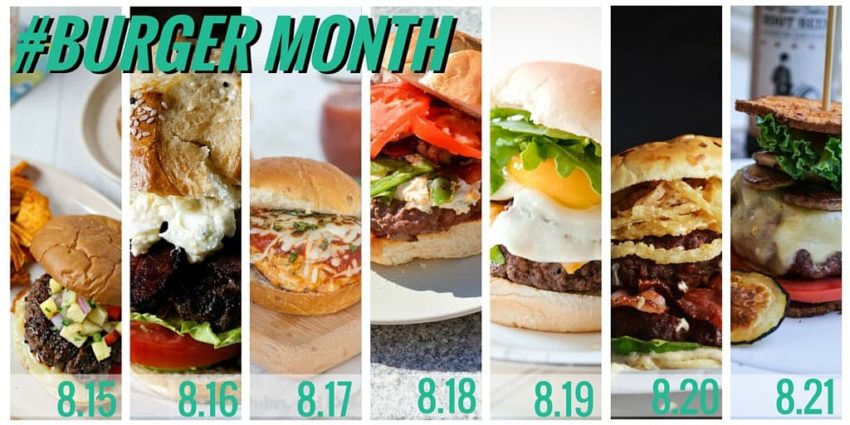 Burger month is going STRONG. And by strong, I pretty much mean bust out the yoga pants and just sit back and enjoy. Things have been loaded with flavor, piled, stacked, stuffed and drizzled. And you know what? I'm ok with it. Every single moment of it. As we roll into week 3 of burger month – another round of bloggers steps into the #GirlCarnivore ring to throw down their mouth watering creations.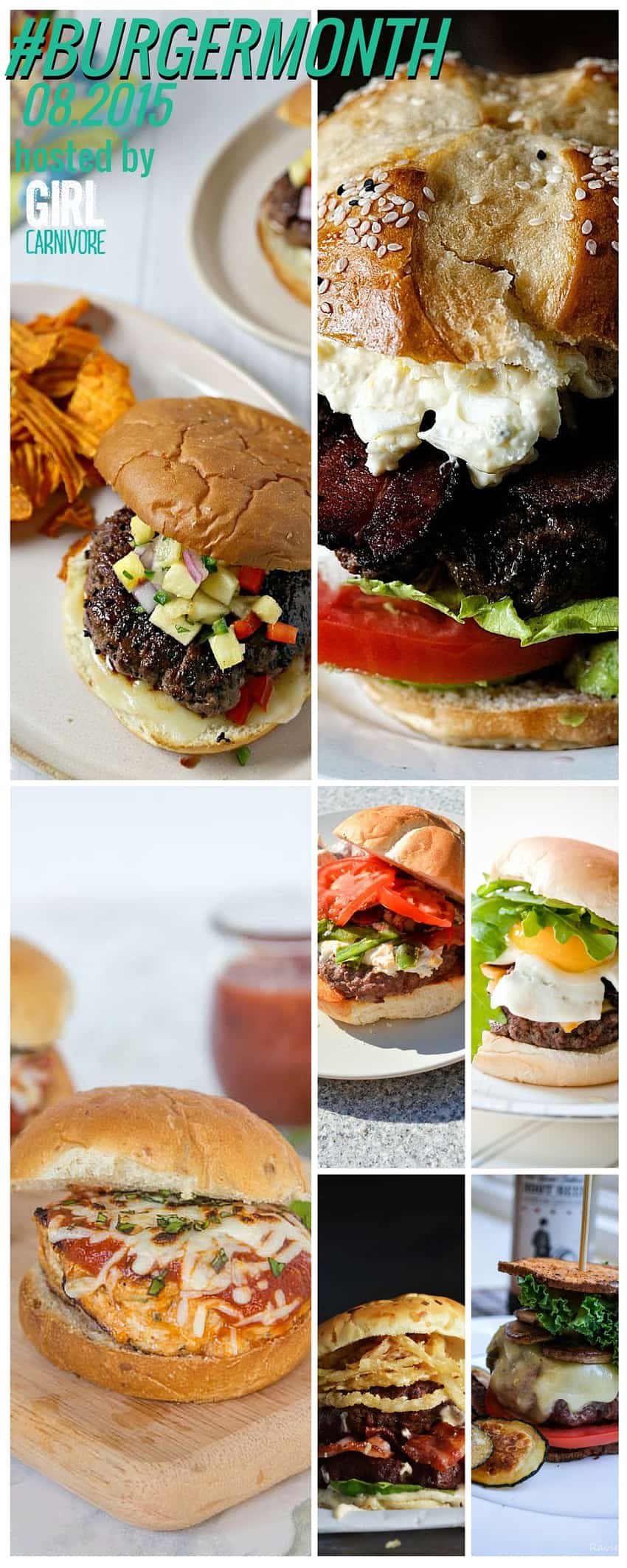 Burger 15 – Kona Coffee Crusted Burger with Spicy Pineapple Relish – Aloha Flavor

Burger 16 – Cob Salad Burgers – Culinary Concoctions by Peabody
Burger 20 – White BBQ Bacon Burger with Crispy Onion Straws – Love Laugh Cook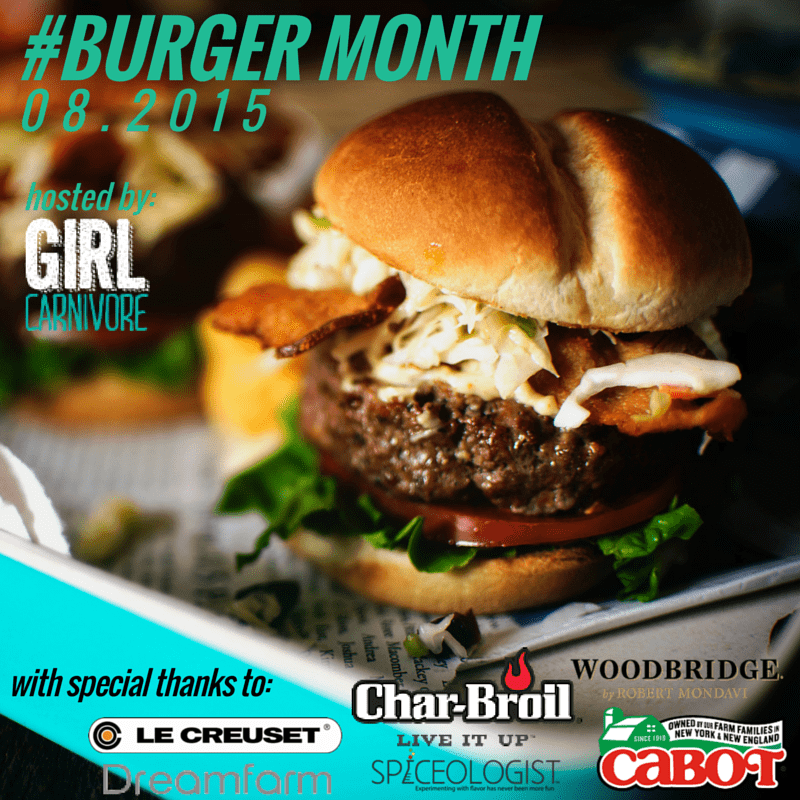 A huge thanks to all of the creative bloggers who were just as inspired by a month of burgers as I was and the awesome companies that have donated prizes to #burgermonth, Char-Broil, Cabot Cheese, Le Creuset, Dreamfarm,Spiceologist & Woodbridge Wines
This post is part of the #burgermonth celebration happening all month long here at GirlCarnivore and across the interwebs with 30 other talented bloggers!! Be sure to follow #BurgerMonth to check them all out!