This post may contain affiliate links. Please read my disclosure policy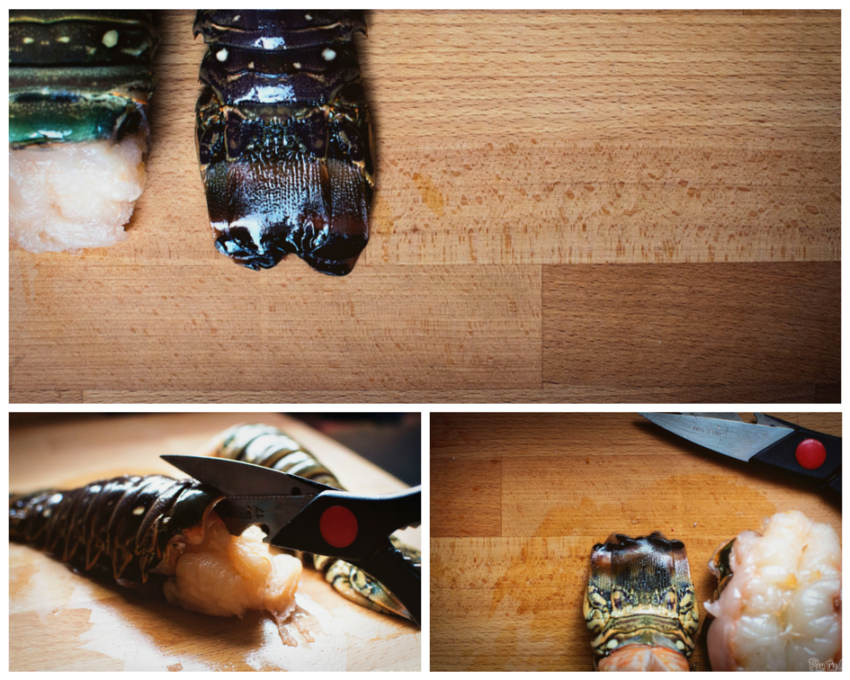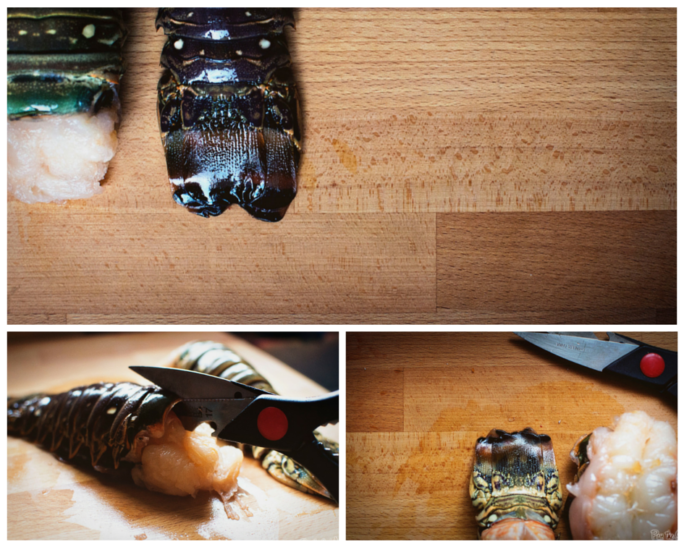 Are you looking to pull out all the stops? Maybe a romantic homemade dinner for two? Want to really impress a special someone or maybe just remind them of your mad culinary skills in the kitchen. Well, grab your apron, any other clothing optional, and get in the kitchen (though, I highly suggest a long apron if you are going all free bird up in the house) because you are about to turn up the heat.
This fancy dinner could cost a hard earned buck at a crowded restaurant, but if you make it at home (which is still going to cost a bit, but not nearly as much as it could) you can create your own ambiance and no one has to forgo a cocktail to be the designated driver. Light some candles. Get in the kitchen.
Let's get it on.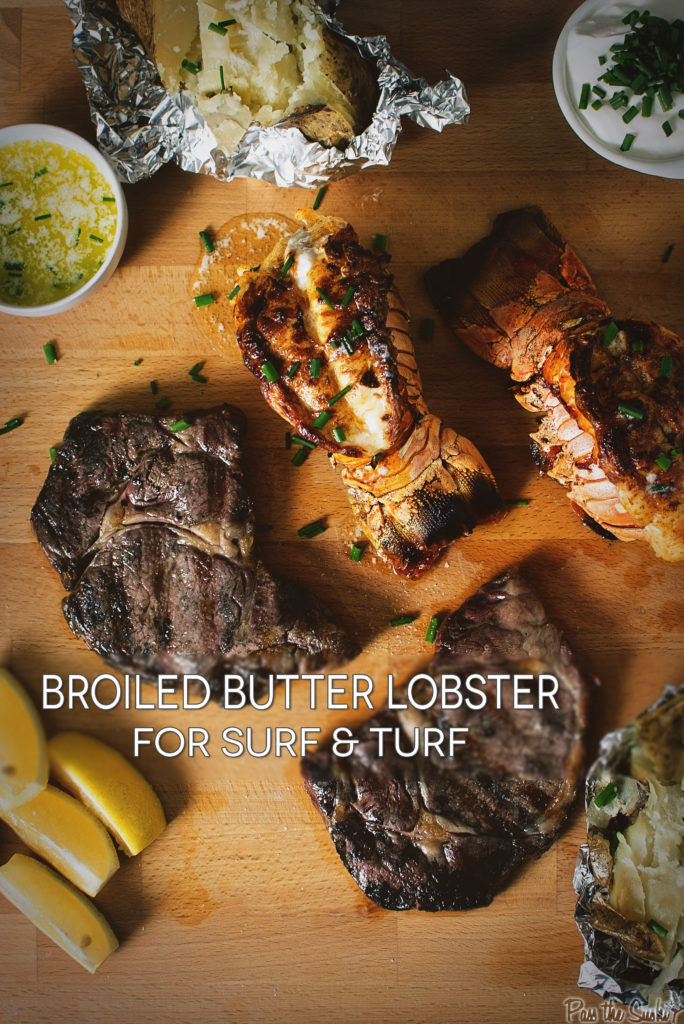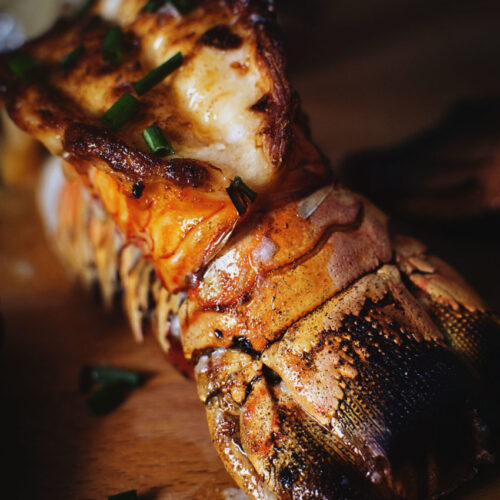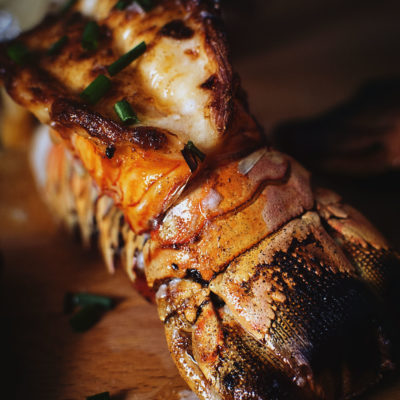 Ingredients
2

fresh lobster tails

4

tbs

butter

salt and pepper

paprika

fresh chives

snipped
Instructions
On a clean work surface with a sharp pair of kitchen scissors, cut open the back of the shell. To do this, hold the lobster with one hand and carefully insert the scissors just under the shall along the back. Cut all the way down to the tail.

Peel open the shell carefully and gently wiggly the meat to remove it. When it is all loose, peel the meat out from within the shell, fold the shell back and place the meat on top.

Heat the broiler and check that your oven rack is about 4 to 6 inches from the top (the second / middle highest slot).

Arrange the lobsters on a broiler pan and sprinkle with just a bit of paprika. Place under the broiler for 5 to 8 minutes, until the meat has become opaque. Remove from oven and quickly place a pat of butter over each lobster. Return to heat just to melt and cook through if needed, another 1 to 2 minutes.

Season with salt and pepper if needed and sprinkle freshly chopped chives over the lobster. Serve with a

perfectly grilled steak

, a simple baked potato, lemon wedges and clarified butter for serving.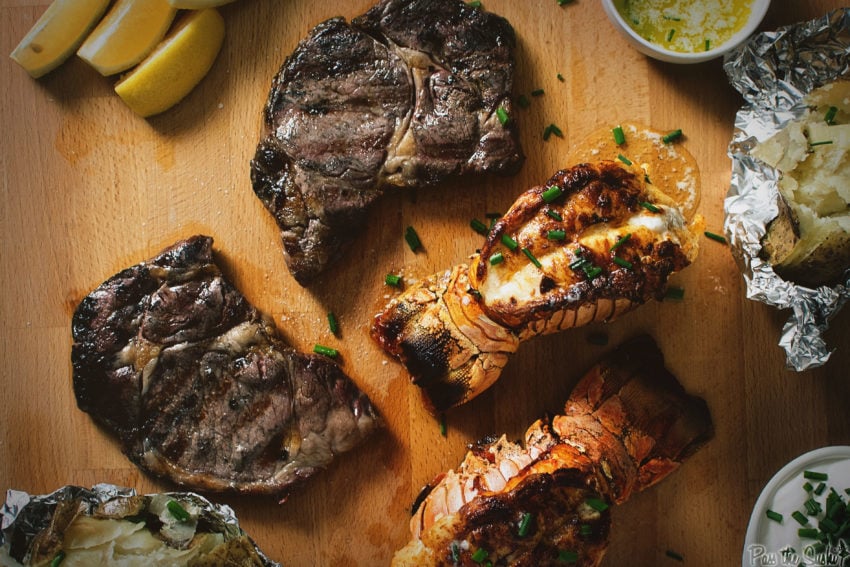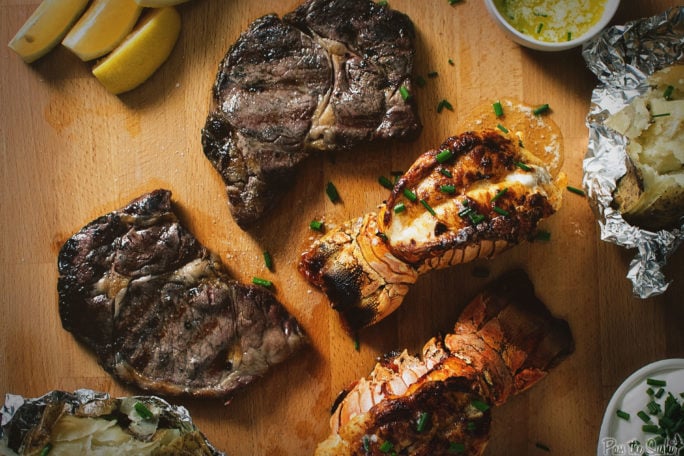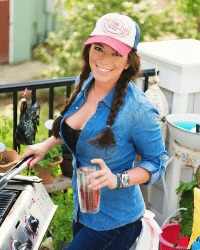 Hey, I'm Kita, the Meat Maven, outdoor junkie, campfire connoisseur, adventure-seeking and world traveled recipe developer and photographer behind GirlCarnivore.com. My mission is to break down savory eats and inspire you to get a little grit under your nails while having fun with your food. READ MORE